Grab Awards Scholarships and Bursaries to over 50 Driver- and Delivery-Partners' Children in Singapore
Grab recently awarded the first batch of its 2023 Grab Emerald Circle Scholarships and Bursaries to 53 outstanding children of Grab driver- and delivery-partners.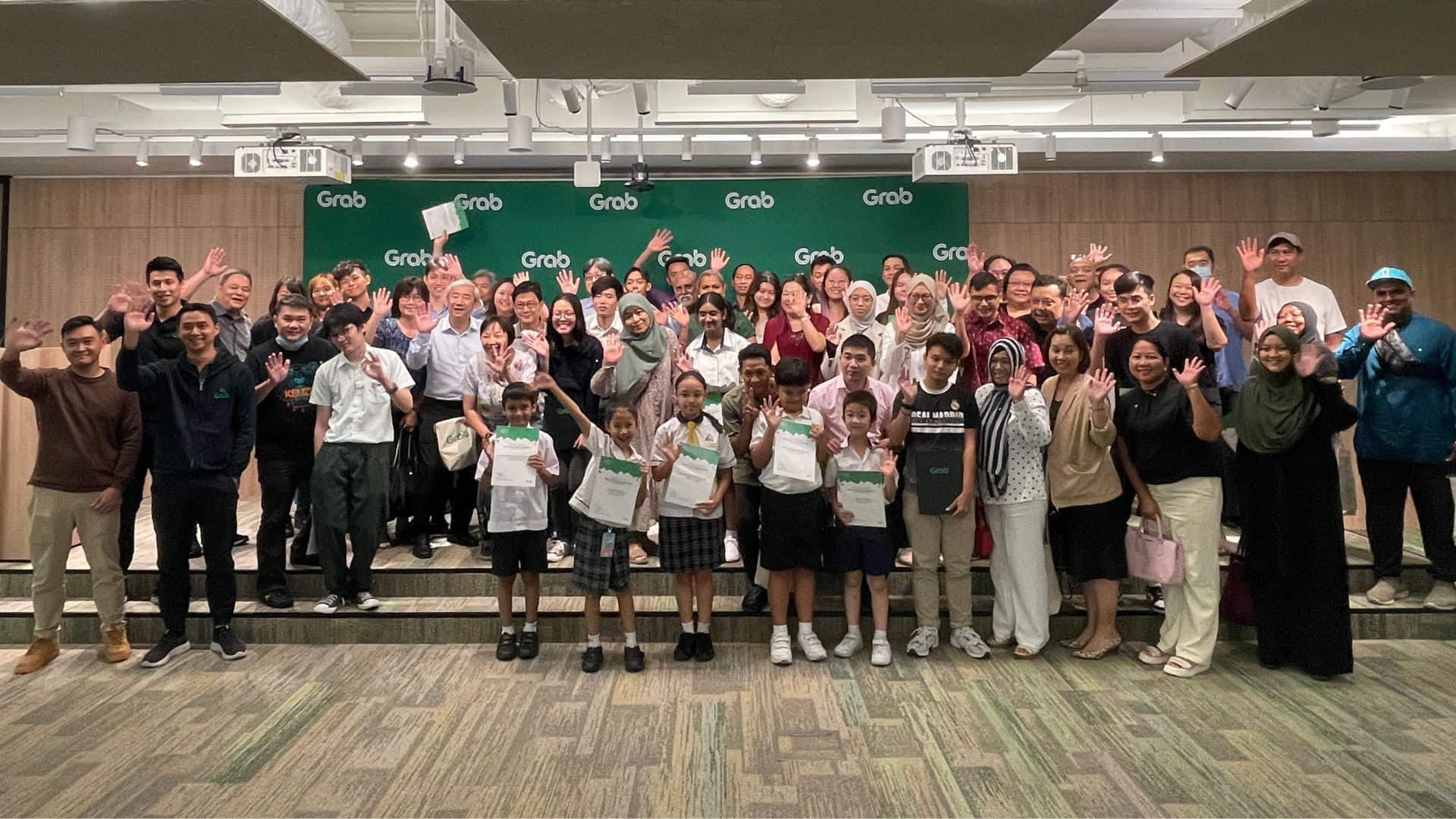 The beneficiaries include 9 scholarship recipients who received up to $10,000 each for their local university expenses, as well as 44 bursary recipients who received between $150 and $400 to support their primary, secondary and pre-university education. This year's scholarship recipients are pursuing a wide spectrum of academic fields across business analytics, computer engineering, architecture and others.
The Grab Emerald Circle Scholarships and Bursaries programme was first introduced in 2018 to recognise and celebrate Grab driver and delivery-partners' children for their excellent school performance. Till date, Grab has given out more than 50 bond-free scholarships and close to 2,400 bursaries.
Alvin Wee, Head of Transport, Grab Singapore said: "It is always extremely heartwarming to see our driver-partners beam with pride when their children become a scholarship or bursary recipient. Our partners work tirelessly to provide for their family so we want to do our part to provide them with comprehensive welfare support. This year, we have expanded our bursary programme to include students from junior colleges, polytechnics and institute of technical education. We have also broadened the assessment criteria beyond academic achievements to also consider areas including Arts, Sports, Leadership and Community Service."
Peter Bai, a 2021 Grab Emerald Circle Scholar, and guest speaker at the Scholarship and Bursary Awards Ceremony event, shared: "My father was armed with determination and desire to provide us with a better future, and worked tirelessly as a Grab driver-partner to support us in pursuing our dreams. The scholarship has been a great help, both financially and motivationally. Today, as I stand here, I can proudly say that I am working for a government agency in the field of my expertise. As all of us here move forward with our lives, I hope you will also pay it forward, to inspire others to strive for excellence, to be an advocate for education, and a catalyst for positive change in our society when your time comes." 
For more information on the Emerald Circle Scholarship and Bursaries programme, visit https://www.grab.com/sg/emeraldcircle-scholarshipsbursaries/