Grab appoints Philipp Kandal as Chief Product Officer
He will lead the Product, Design and Analytics teams at Grab, focused on delivering products that Grab's users trust and love.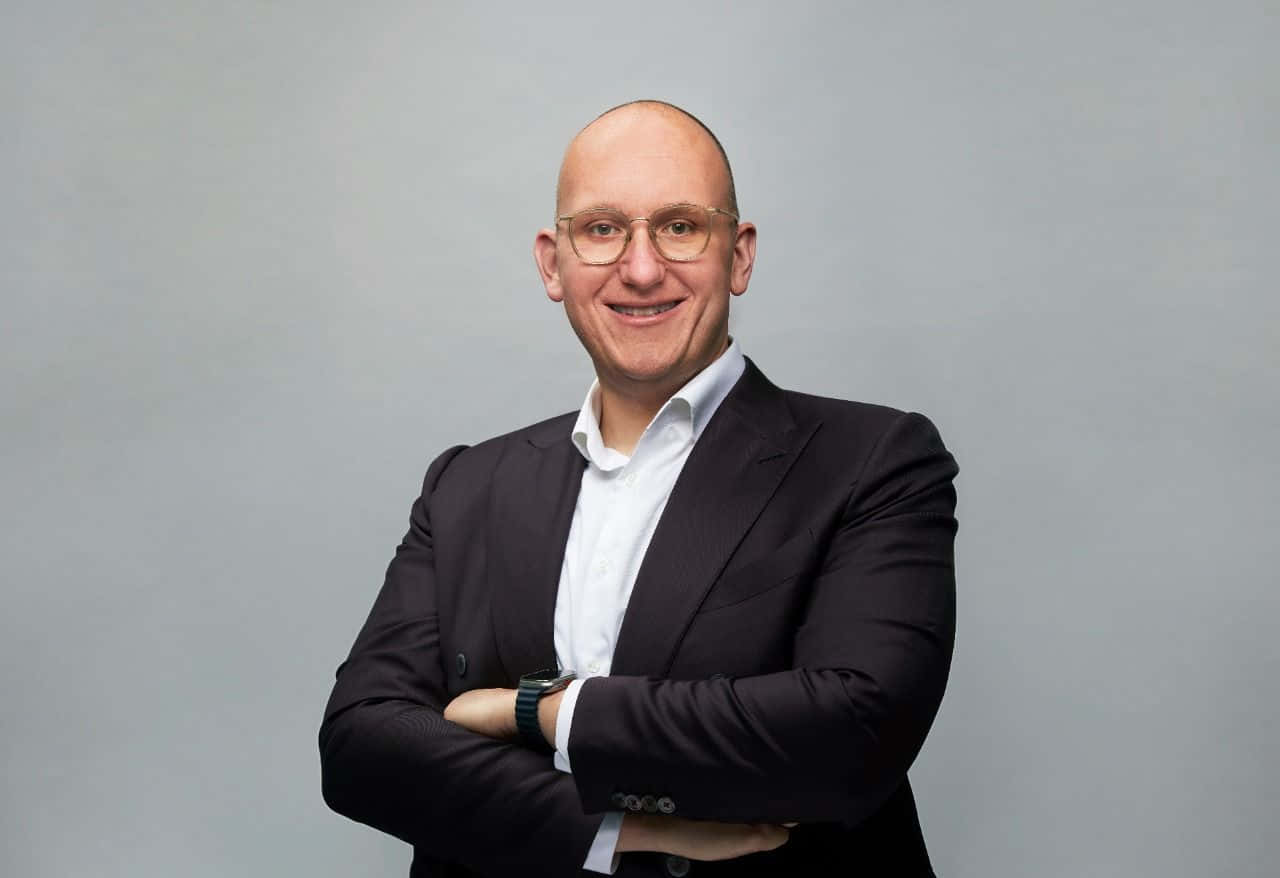 Singapore, January 30, 2023: Grab Holdings Limited (NASDAQ: GRAB), Southeast Asia's leading superapp, today announced that it has promoted Philipp Kandal to Chief Product Officer, effective February 1, 2023. He will oversee the Product, Design and Analytics teams and lead the product vision and strategy for Grab.   
As Chief Product Officer, Philipp will lead teams responsible for delivering products that consumers, driver- and merchant-partners trust and love, while driving profitable growth for the company. He will focus on unlocking greater synergies across Grab's superapp ecosystem to create more value for our users and partners, and building a product mix that offers affordable services for those seeking value as well as highly differentiated premium offerings. 
Tan Hooi Ling, Co-founder, Grab said, "Philipp embodies the rare combination of technical strength, an entrepreneurial mindset, and a genuine customer obsession. He is a strong proven executor, and has successfully led several game changing innovations for Grab, including the development of GrabMaps and initiatives that have made the Grab ecosystem more effective. I am excited to have him lead and shape our product innovations towards becoming Southeast Asia's largest and most efficient on-demand platform for local commerce and mobility." 
Drawn to Grab's mission to create economic empowerment for everyone in Southeast Asia, Philipp joined the company in October 2019 to lead the engineering and data science teams for Geo, the vertical that powers location-based intelligence and services. Soon, he became the head of the entire Geo organization, managing the business, product and tech functions. In 2022, his scope was expanded to oversee the Fulfillment product and tech teams that ensure bookings and orders are efficiently and reliably fulfilled using the ecosystem of Grab's driver-partner network and marketplace capabilities. Philipp will continue to lead the Geo organization in addition to his Chief Product Officer responsibilities.
Under his leadership, Grab launched its enterprise service GrabMaps in June 2022 to address Southeast Asia's hyperlocal mapping needs. GrabMaps powers Grab services in all eight countries it operates in, and helps Grab avoid tens of millions of dollars in potential third-party mapping fees every year. As Grab accelerated on its path to profitability, Philipp and his teams successfully rolled out several initiatives to optimize costs and improve efficiencies within the Grab superapp ecosystem. These include Just-in-Time allocation, order batching, reducing wait-time for driver-partners and deploying compact bluetooth beacons at various food merchants, allowing Grab to accurately know how long driver-partners waited to pick up the orders. 
An entrepreneur for the early part of his career, Philipp co-founded and was the CTO of Skobbler, which was acquired by Silicon Valley based Telenav, where he served as Senior VP for Engineering in his last role prior to joining Grab. At Telenav, Philipp was a part of the executive team, leading the global engineering team of 400+ members and focused on innovation in the connected car space, delivering solutions to tens of millions of vehicles as well as AI based mapmaking. 
About Grab: 
Grab is Southeast Asia's leading superapp based on GMV in 2021 in each of food deliveries, mobility and the e-wallets segment of financial services, according to Euromonitor. Grab operates across the deliveries, mobility and digital financial services sectors in over 480 cities in eight countries in the Southeast Asia region – Cambodia, Indonesia, Malaysia, Myanmar, the Philippines, Singapore, Thailand and Vietnam. Grab enables millions of people each day to access its driver- and merchant-partners to order food or groceries, send packages, hail a ride or taxi, pay for online purchases or access services such as lending, insurance, wealth management and telemedicine, all through a single "everyday everything" app. Grab was founded in 2012 with the mission to drive Southeast Asia forward by creating economic empowerment for everyone, and since then, the Grab app has been downloaded onto millions of mobile devices. Grab strives to serve a triple bottom line: to simultaneously deliver financial performance for its shareholders and have a positive social and environmental impact in Southeast Asia.
Forward Looking Statements: 
This document contains "forward-looking statements" within the meaning of the "safe harbor" provisions of the U.S. Private Securities Litigation Reform Act of 1995. All statements other than statements of historical fact contained in this document, including but not limited to, statements about Grab's goals, targets, projections, outlooks, roadmaps, estimations, steady-state information, beliefs and expectations, business strategy and plans, objectives of management for future operations of Grab, market sizes, and growth opportunities. Some of these forward-looking statements can be identified by the use of forward-looking words, including "anticipate," "expect," "suggest," "plan," "believe," "intend," "estimate," "target," "project," "should," "could," "would," "may," "will," "forecast" or other similar expressions. Forward-looking statements are based upon estimates and forecasts and reflect the views, assumptions, expectations, and opinions of Grab, which involve inherent risks and uncertainties, and therefore should not be relied upon as being necessarily indicative of future results. A number of factors, including macro-economic, industry, business, regulatory and other risks, could cause actual results to differ materially from those contained in any forward-looking statement, including but not limited to: Grab's ability to grow at the desired rate or scale and its ability to manage its growth; its ability to further develop its business, including new products and services; its ability to attract and retain partners and consumers; its ability to compete effectively in the intensely competitive and constantly changing market; its ability to continue to raise sufficient capital; its ability to reduce net losses and the use of partner and consumer incentives, and to achieve profitability; potential impact of the complex legal and regulatory environment on its business; its ability to protect and maintain its brand and reputation; general economic conditions, in particular as a result of COVID-19 and currency exchange fluctuations; expected growth of markets in which Grab operates or may operate; and its ability to defend any legal or governmental proceedings instituted against it. In addition to the foregoing factors, you should also carefully consider the other risks and uncertainties described in the "Risk Factors" section of Grab's registration statement on Form F-1 and the prospectus therein, and other documents filed by Grab from time to time with the U.S. Securities and Exchange Commission (the "SEC").
Forward-looking statements speak only as of the date they are made. Grab does not undertake any obligation to update any forward-looking statement, whether as a result of new information, future developments, or otherwise, except as required under applicable law.