Grab adds AudioProtect to its suite of safety features
The feature will be rolled out progressively as part of a trial approved by the Land Transport Authority (LTA), starting 21st March
Singapore, 14 March 2023 – Grab today announced the pilot of its latest safety feature, AudioProtect, in line with its ongoing commitment to keep raising the bar on safety standards in the ride-hailing industry. AudioProtect allows a passenger and driver-partner to record audio on their devices via the Grab app while they are on a Grab ride*, provided both parties give consent. The feature will be rolled out progressively as part of a trial approved by the Land Transport Authority (LTA), starting 21st March.
AudioProtect was designed to provide users with greater peace of mind when they travel on Grab rides by proactively deterring in-person safety incidents from happening while enroute. At the same time, it also allows Grab to resolve safety incidents more quickly by relying on recordings to get the full picture. Safety incidents that would be investigated include accidents and instances of verbal, physical, and sexual harassment and/or abuse. 
To ensure that the privacy of users is securely protected, recorded audio files are encrypted and stored on their devices for a maximum of five days before being automatically deleted if no safety-related incident is reported. The files cannot be accessed by either the passenger or the driver, and will only be accessed by Grab's safety team if a safety-related incident occurs.  
"We have come a long way from just having a SOS button for users to reach out to authorities if they are in an emergency situation. Tech advancements have allowed us to play a more preventive role instead of only providing assistance post-incident. Today, the majority of our Grab rides already occur without incident, but we need to keep doing more," said Kimberly Lim, Head of Safety and Quality, Grab. "We believe AudioProtect will further encourage users to have respectful interactions with one another, and help us better resolve in-person incidents. We look forward to applying learnings from the pilot so that we can keep pushing the envelope on safety in the ride-hailing industry."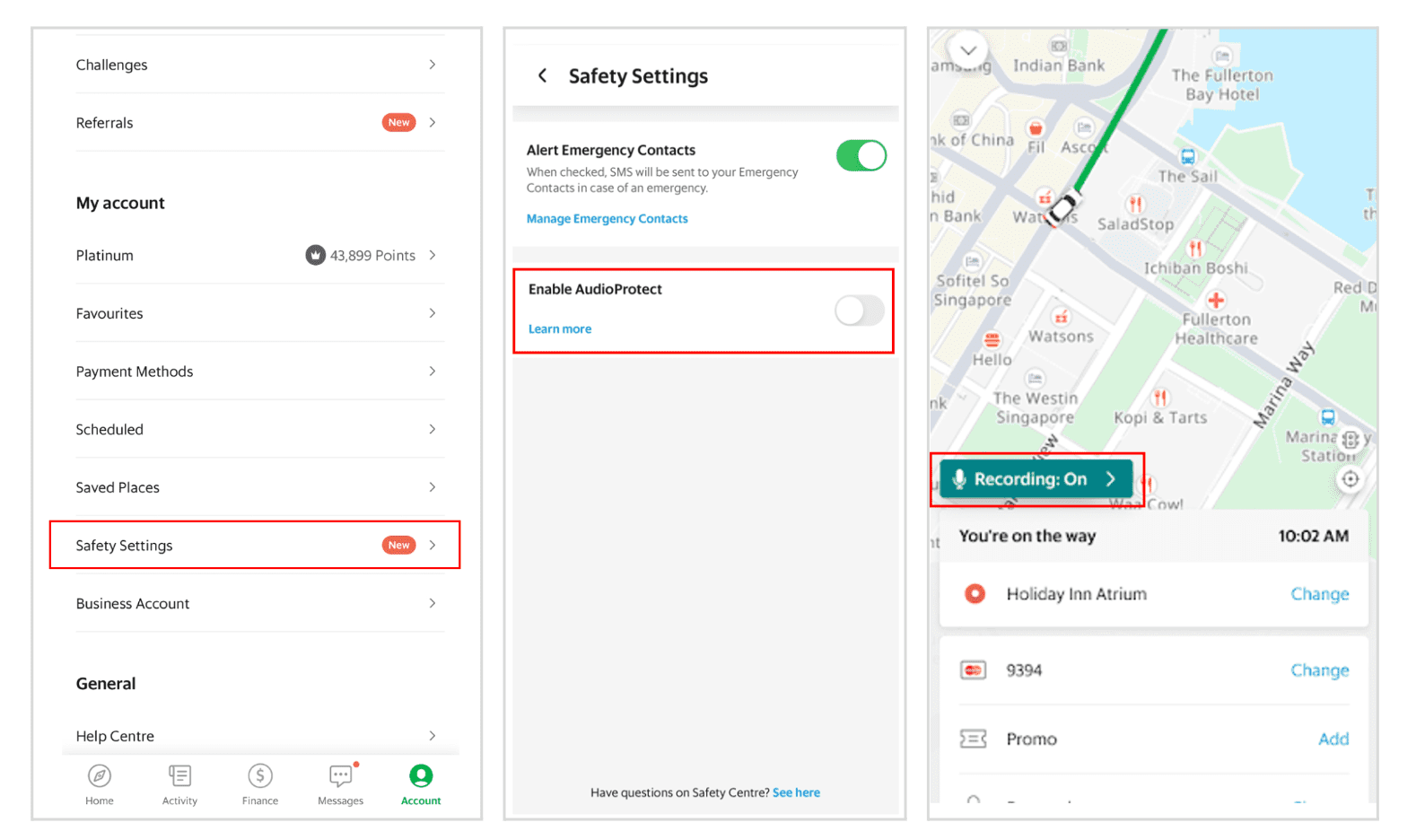 Passengers and driver-partners can enable AudioProtect in their Account Safety Settings on the Grab app. When the ride starts, passengers will see 'AudioProtect: On' in the Grab to indicate that recording has started. Once AudioProtect is activated, all future rides will be recorded if their fellow passenger or driver-partner has also enabled the feature. The feature can be disabled using the same steps, any time before a ride starts.
Grab's suite of safety services
Grab bakes safety into every step of the journey with safety measures that are designed to protect driver-partners and passengers before, during and after rides. Today, more than 99.99%** of Grab rides occur without any incident.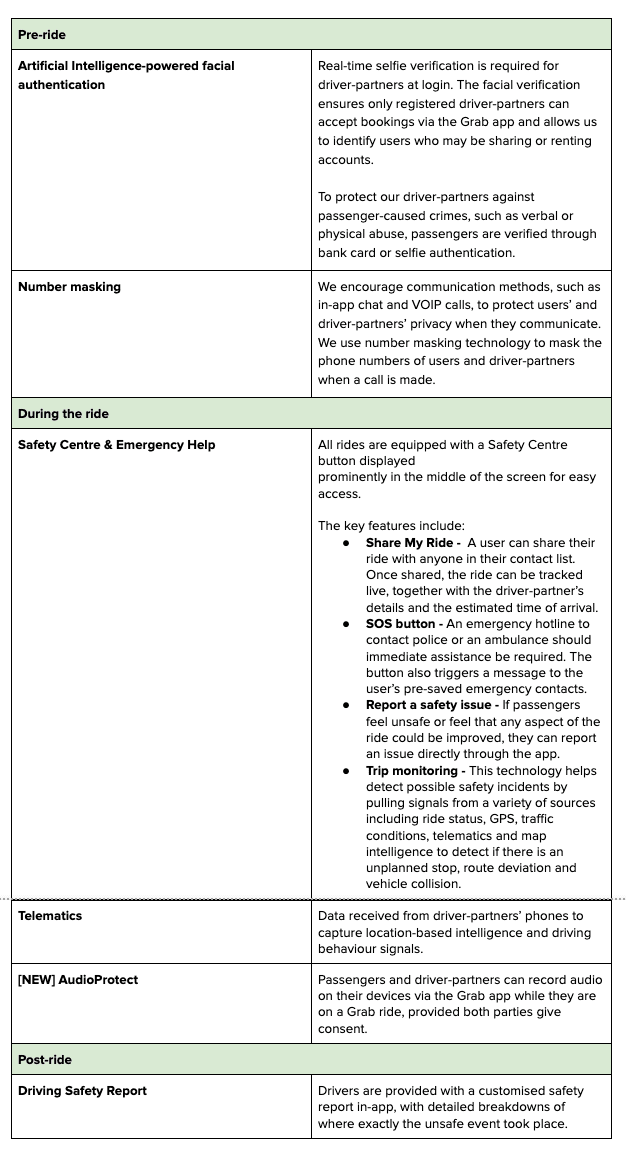 More information on AudioProtect can be found here.
* Available on all Grab rides except for GrabShare and GrabHitch.