GrabFood Unveils Hawker Hub, an Industry-First Food Fulfilment Hub in Singapore
Grab currently has five GrabFood Hawker Hubs in operation, where the model serves to bridge the demand and supply gap of hawker food in Singapore, while operating in a certified food-safe environment.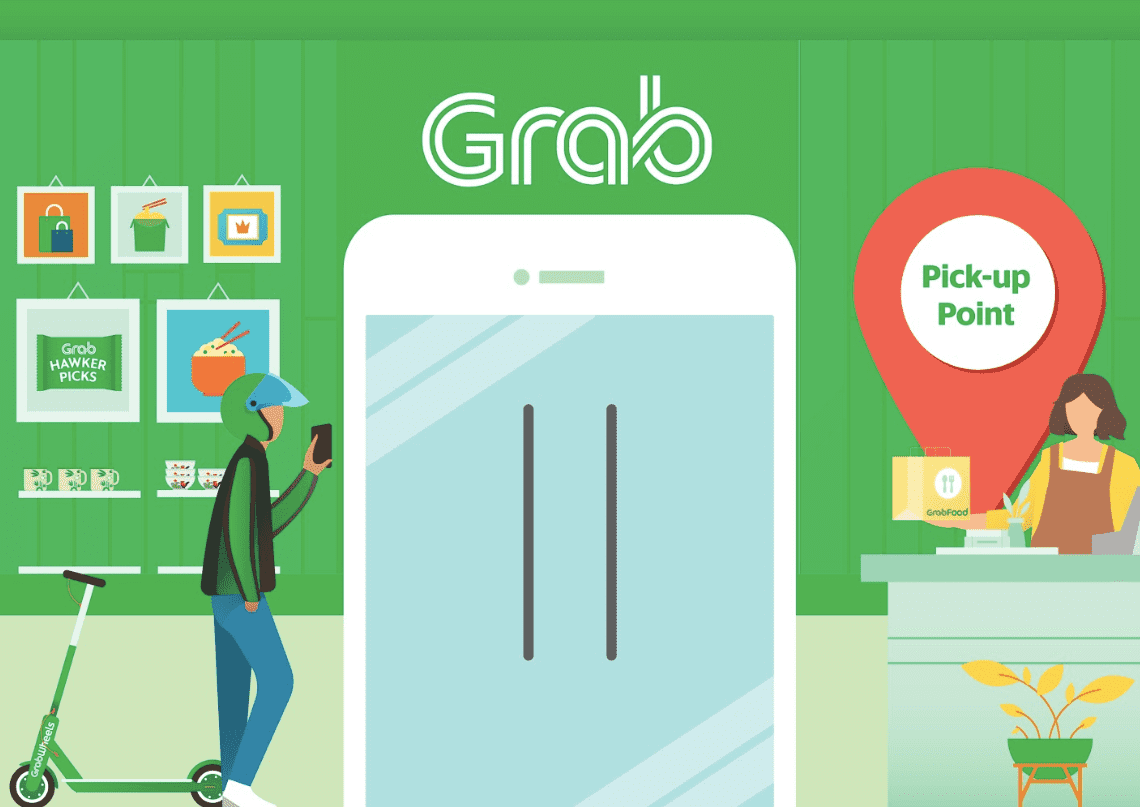 SINGAPORE, 26 August 2019 – Grab, the leading super app in Southeast Asia, has unveiled its industry-first food fulfilment hub – GrabFood Hawker Hub – in Singapore.  Set up to bridge the demand and supply gap for hawker food, consumers can now access great variety of popular hawker food options conveniently on the GrabFood app and hawkers are empowered to tap on the increasing food delivery trend to grow their business. 
In operation at five locations across the island city, the five hubs will serve approximately half of Singapore's commercial and residential areas, bringing local hawker food favourites directly to the door steps of GrabFood consumers. 
As an industry-first concept, GrabFood Hawker Hub works as a food fulfilment hub for hawker-partners who are part of GrabFood's Hawker Picks programme. Food is prepared by hawker-partners at their stalls and consolidated at the GrabFood Hawker Hub, before redistribution to GrabFood consumers upon ordering. 
To ensure the highest food safety and quality standards, Grab had put the hawker hub operating model through an impartial food safety audit conducted by INTERCERT, a reputable third party accredited to audit and certify companies for ISO 22000, and secured ISO 22000:2018 certification. This shows that GrabFood Hawker Hubs have the right food safety management systems, which include stringent SOPs and testing procedures, to ensure food safety and quality.  
Dilip Roussenaly, Head of GrabFood Singapore shared: "Singapore's love affair with food is undeniable – so much so that Singaporeans are willing to travel across the island and join a long queue just to get their Hainanese curry rice or fish soup cravings fixed. At the same time, we also know of local hawkers who are still figuring the best digital operations model such that they can keep up with food delivery trend and take the opportunity to expand their consumer base. GrabFood Hawker Hub is an innovative business model that strives to serve both consumers and hawkers by providing them convenience, access and time saving. Consumers can skip the physical queue, while hawkers can potentially increase their base of loyal fans, and optimise their operations better to serve consumers who are craving for their specialties."
"GrabFood Hawker Hub is definitely a welcomed initiative for hawkers like us, as I can bring my brand to consumers located outside of the CBD area. We've definitely seen an increase in our revenue of up to 10% after listing ourselves on GrabFood," shared Lee Wei Sheng, a second generation hawker of the popular Arcade Fish Soup, which first opened in The Arcade, Raffles Place.
"Grab Hawker Picks offers me the option of ordering in popular hawker food, which can be delivered right to my desk when I don't have the time to head out for a proper meal. This means I can enjoy my favourite Bedok Blk 85 Hokkien Mee without braving the heat," said Carissa Low, Grab Hawker Picks eater. "Knowing that my hawker meals are being stored at the optimal condition also assures me of the quality of the meals I order."
How does the GrabFood Hawker Hub Work?
Unlike a central or cloud kitchen, food is prepared by the hawkers themselves at their stalls, and then sent to GrabFood Hawker Hub to be re-distributed to consumers upon ordering. When a consumer places an order via GrabFood Hawker Picks, it goes directly to the Hawker Hub where personnel will pack the items for a delivery-partner for pick up and delivery to door.
When the food arrives at the hub, there is no reheating or processing of the items. They are kept in industrial food warmers where temperatures are maintained at 70oC and above, while condiments and staples (such as rice) are categorised at packing stations to minimise confusion. All soup items are also cling-wrapped to minimise spillage during delivery.
In addition, the hawker meals are delivered to consumers within a short timeframe to ensure freshness and quality of the food items. "We enjoy high-demand and fast turnover during our operating times. As such, food items from GrabFood Hawker Hubs are typically delivered to consumers within two hours of arrival at our hub, and we also recommend consumers to enjoy their food within one hour of delivery," said Roussenaly.
Ensuring Food Safety and Quality at GrabFood Hawker Hub 
Grab has obtained an ISO 22000:2018 certification for our GrabFood Hawker Hub operations. The  certification is a testament to our commitment to ensuring a food-safe operation benchmarked against the highest international standards. 
Beyond the ISO 22000:2018 certification, GrabFood Hawker Hub has in place several measures to ensure that food items are continuously kept in a safe environment. They include:
Strict hygiene standards: Gloves are required to be worn at all times during packing of orders. Premises are also cleaned thoroughly after every meal session, and swab tests are done on a monthly basis to ensure that the level of microorganisms are kept  to a minimum.
Standard Operating Procedures (SOPs) before, during and after operations:  All personnel at Hawker Hub are trained to ensure that food safety and hygiene SOPs are kept to. These include procedures such as regular sanitisation with food-safe cleaners, re-lining of bins when they are three quarters full, and more.
Pest control procedures: Besides engaging a third-party consultancy to ensure proper management of GrabFood Hawker Hub, the facility also has in place several infrastructure features to minimise any potential incident. The facility does not have false ceilings, and floors and walls are finished with glossy surface to ensure that microorganisms and pests do not have a place to breed. In addition, GrabFood Hawker Hub also has monthly pest control servicing for precautionary measures.
Audits and lab tests: Every GrabFood Hawker Hub is subjected to regular unannounced food safety and hygiene audits, as well as regular, unannounced ATP

swab tests by an independent lab to ensure that any potential microorganism that can be a threat to our operations are identified from the start.
"It is commendable that GrabFood has subjected itself to strict reviews and accreditation for its Hawker Hub operations. The set up of the facility has ensured that personnel has almost no direct contact with food items, which helps to keep potential contamination to a minimum. The team also ensured that staff working at Hawker Hub went through courses to ensure awareness and understanding of food practices, while ensuring an always-on metric whereby the organisation, and even authorities can keep an eye on," said Rayki Goh, independent consultant for GrabFood, and Department Head, Food Safety Solutions, Greensafe International Private Limited.