Grab and Splyt partner to make it easy to get a ride anywhere in the world
Grab users can look forward to booking a ride anywhere in the world through the Grab app, enabled by Splyt's global partnerships
Splyt also announces its US$ 8 million in Series A funding round, including investment from Grab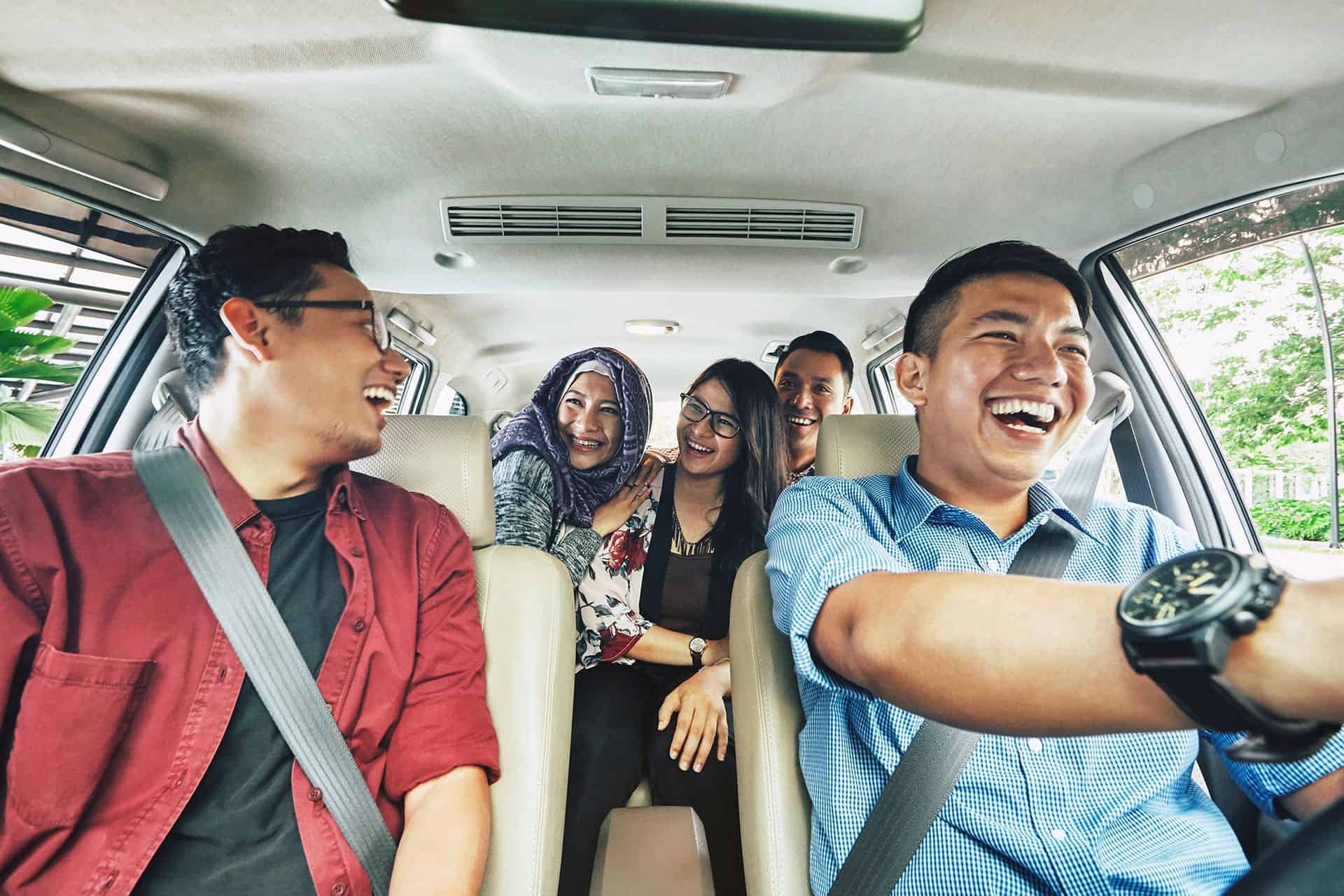 SINGAPORE AND LONDON, UK – 25 June, 2019 – Grab, Southeast Asia's leading everyday super app and Splyt Technologies, the London-based, global mobility marketplace, have announced an enhanced collaboration to give travellers convenient access to ride-hailing services anywhere in the world. 
While the ride-hailing industry has moved towards consolidation in recent years, it remains a highly fragmented service for global travellers. International visitors often have to download local mobility apps, or rely on traditional curbside taxi-hailing. Grab and Splyt share a common vision to make it easy for anyone to get a ride when they need it, wherever they may be, through the app of their choice.
Grab and Splyt already enable international travellers to book Grab rides across 336 cities in 8 Southeast Asian countries through their preferred apps. Ctrip and AliPay customers visiting Southeast Asia can already take Grab rides through their own apps, via a solution powered and enabled by Splyt. Splyt is also working with Booking Holdings to integrate ride-booking into their OTA platforms. Booking.com consumers will be able to book Grab rides through the Booking.com app by Q3 2019.
Southeast Asia receives 130 million international visitors a year, a number that is expected to hit 155 million by 2022. As Splyt continues to bring more partners onboard, working with them to integrate mobility directly into platforms, more travellers will be able to access Grab's diverse range of safe and affordable transport options without having to download another app. 
"As the world's largest mobility marketplace, we bring renowned providers and platforms together to provide customers with world-class, quality transportation in over 1,000 cities. Our partnership with Grab is driven by a shared vision of offering seamless mobility that caters to demands and needs of global travellers. We're excited to work with Grab, the leading ride-hailing provider in Southeast Asia, adding their diversified range of transport solutions and breadth of coverage to the global marketplace we are growing," said Philipp Mintchin, Splyt CEO.
Grab and Splyt will also work together to give Grab users access to ride-hailing options everywhere in the world. Targeted for completion next year, this second phase of the partnership will integrate Splyt and Grab's global network of mobility partners into the Grab app. Grab users travelling beyond Southeast Asia can continue to book rides through the Grab app, and have them fulfilled by Splyt's partners. Travellers can use their app in their native language, and even pay in their home currency. Grab also plans to add features such as in-app travel tips, restaurant reviews and attraction recommendations, to offer an even richer travel experience to its users.
 "This partnership will unlock a world of options for the increasingly well-travelled Southeast Asian, letting them roam easily across the world through an app they already know and trust. At the same time, we're excited to enable more international travellers to explore the beauty and diversity of Southeast Asia through safe and efficient transport options, whether in a taxi, private car, or even local favourites such as TukTuks and motorbikes," said Mark Porter, Chief  Technology Officer for Transport at Grab. "Splyt has a unique vision of wanting to make travel a truly interconnected global experience, and we look forward to working with them to help make it easy to get from A to B, anywhere in the world."
 As part of Splyt's recent US$8 million Series A funding round, Grab has also invested into Splyt. This investment will be used to accelerate Splyt's expansion into new markets, improve its proprietary technology, and strengthen its wide network of institutional demand and supply partners for ground-based transportation. The round is considered the largest Series A funding within the transportation connectivity platform segment, and brings the total raised by Splyt Technologies to over US$14 million. Mark Porter also joins Splyt's Board of Directors. He lends his leadership in shaping Grab's technology and strategy to Splyt's 50-strong team.
 "We see this investment from Grab as a natural next step in developing and deepening our strategic partnership. As a global leading mobility marketplace, Splyt will continue to maintain its neutrality and agility, while leveraging on Grab's regional footprint to enhance our capabilities. This will take both companies further in our journeys to solve existing pain points for travellers," added Mintchin.
For more information, visit the Splyt website: https://splyt.com/