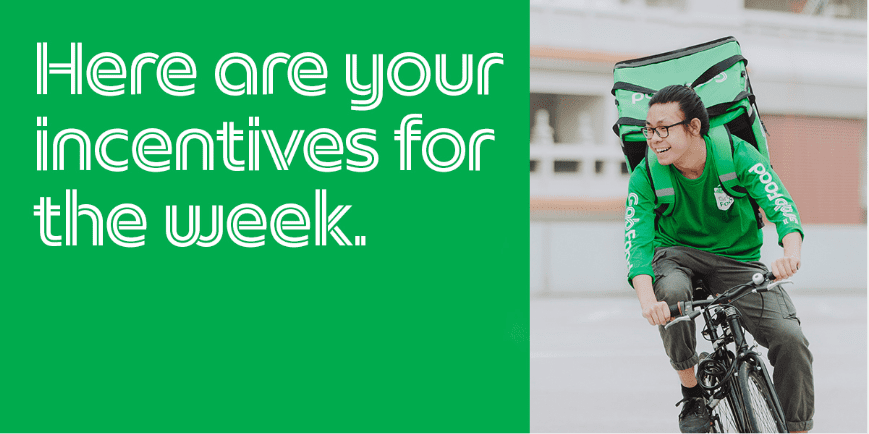 OVERVIEW OF DELIVERY FARES
Trip Fares: Minimum guaranteed base component PLUS distance adjustment, providing fairer earnings
Zone Boost Gems: Earn more per trip based on time and location.
Quest Gems: All-week targets with great rewards
Note that Zone Boost Gems and Quest Gems are applicable to all jobs across GrabFood, GrabMart and GrabExpress FnB. To access the full guide on trip fares and incentives, click on the 'Find out more' button below!
VIEW WEEKLY INCENTIVES
SELECT MODE OF DELIVERY
ADDITIONAL EARNING OPPORTUNITIES
Earn up to $150 for every Delivery-Partner you refer!
Note: This referral scheme is ONLY valid if your referred friend is a Motorcycle delivery-partner. No other vehicles qualify.
Supplement your earnings with GrabExpress
(Parcel Delivery for motorcycles only)