Getting bak chang delivery to celebrate the Dumpling Festival? Know your kee chang from your nonya chang before making your GrabFood orders.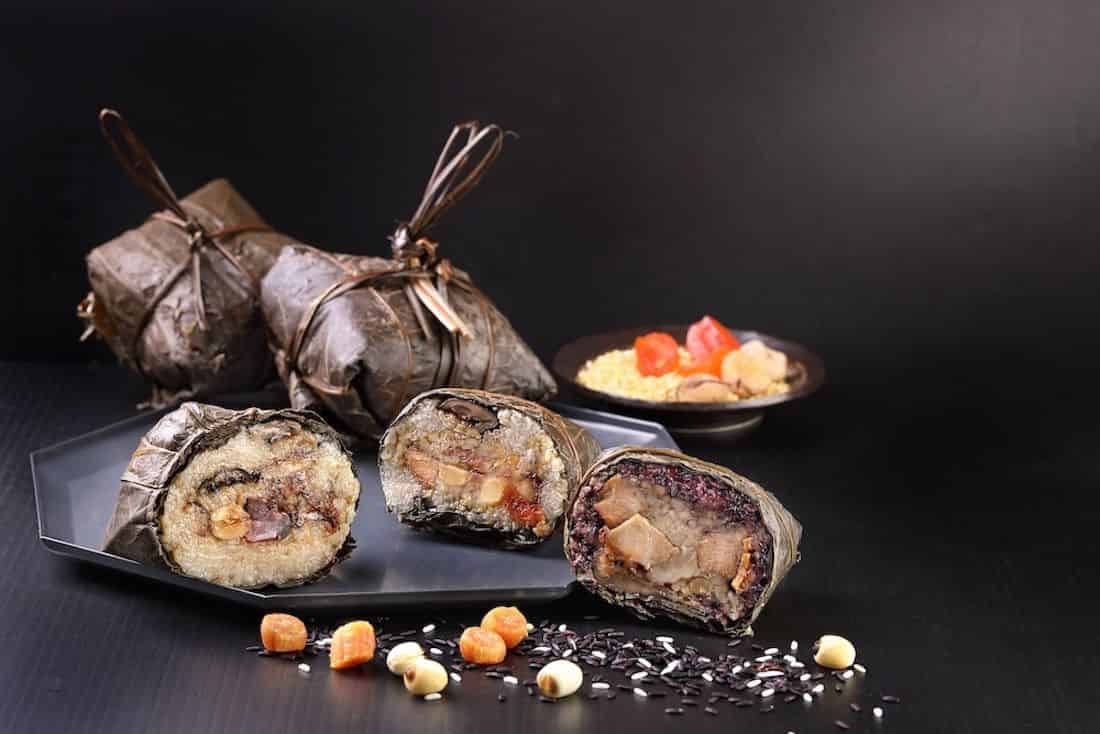 Image: Hong Kong Sheng Kee
The Dumpling Festival is just around the corner – but we all know that these sticky rice dumplings, or bak chang, are a perennial favourite; the festival is but the perfect excuse to indulge!
Falling on the fifth day of the fifth Lunar month each year, the Dumpling Festival pays tribute to the Chinese patriot and poet Qu Yuan, who drowned himself over 2,000 years ago. It is said that people mourning his death had thrown rice dumplings, wrapped in leaves, into the river.
Today, while these dumplings are eaten throughout the year, the significance of this festival remains. Families typically gather to eat dumplings in order to honour this tradition.
Not sure which type to get for yourself and the family? Let us take you through a list of the different types of traditional bak changs so you know what you're ordering.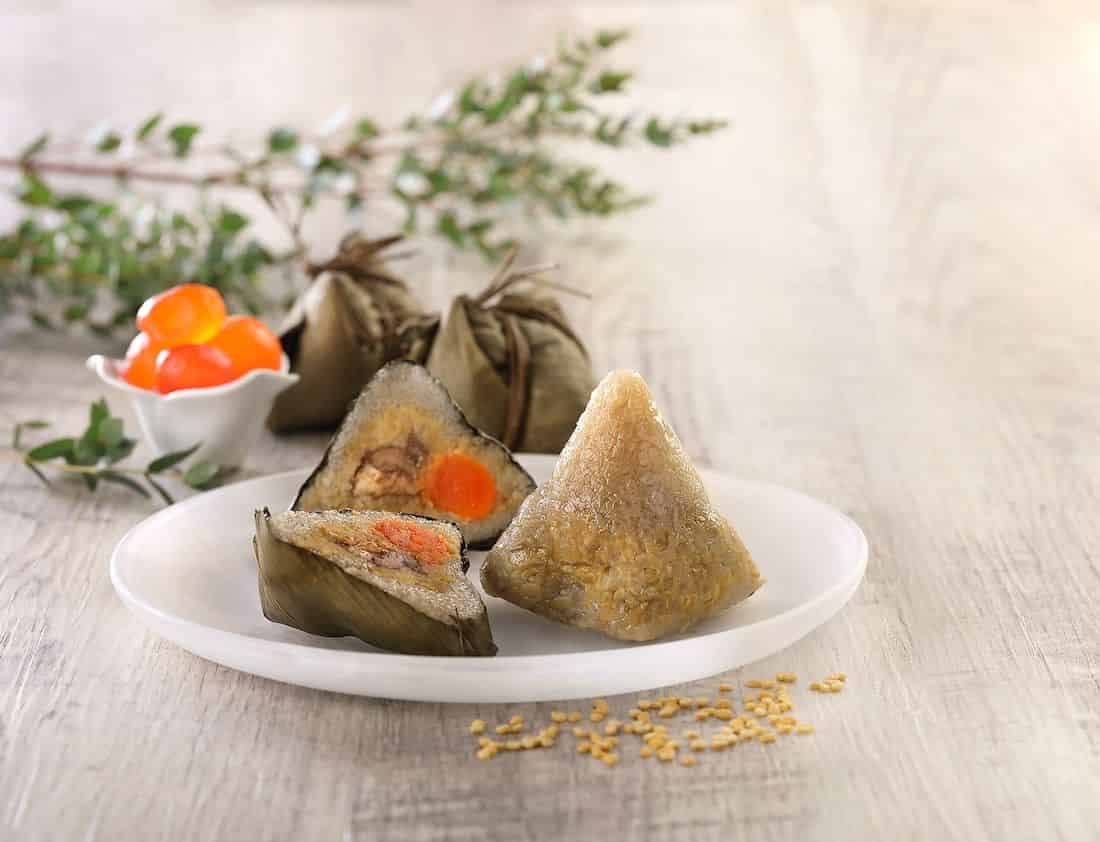 Image: Imperial Treasure
Cantonese
Can't get enough of salted egg yolk? Then rice dumplings done Cantonese-style might just be the pick for you. The richness of the yolk goes up against the tasty punch that the lup cheong (Chinese sausage) brings, while the beans and peanuts add a layer of textural delight.
Or you might want to try another variant of the Cantonese chang, which consists of mung beans, mushrooms, pork, and that coveted salted yolk.
Hokkien
Don't know about you, but we're always up for the combination of pork belly and five spice powder, and that's just what Hokkien-style rice dumplings offer! Characteristically deeper-hued due to the dark soy sauce used, these flavourful parcels also contain chestnut, hae bi (dried shrimp), mushrooms, and sometimes, salted egg yolk.
Kee Chang
We're on to the sweet stuff! If savoury dumplings aren't your type, then you've got to give the kee chang a go. It's dumpling and dessert all at once, daffodil yellow from the lye water it's cooked in, eaten with sugar, and sometimes also stuffed with red bean or lotus paste. What's not to like?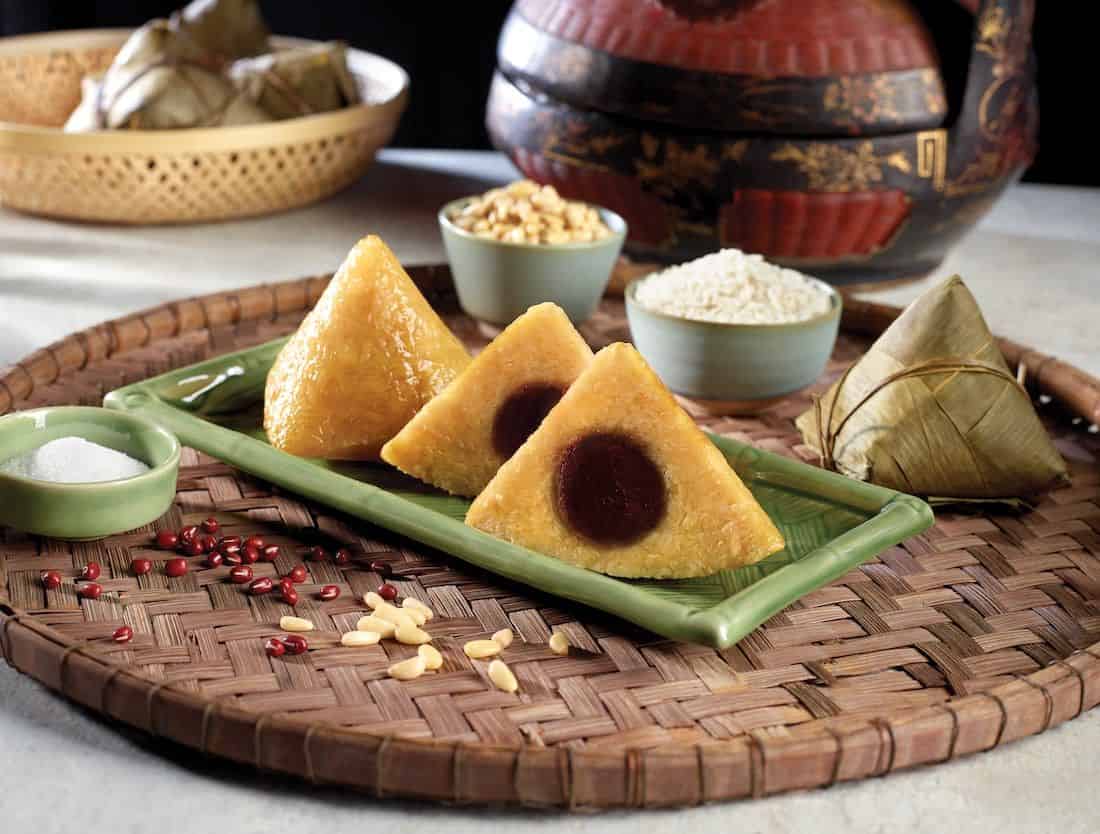 Image: Canton Paradise
Nonya
Cooked with butterfly pea flower to give it its iconic blue tinge, nonya changs balance a whole trove of flavours with finesse. Fragrant sticky rice, accented by pandan, envelope pieces of sweet, marinated pork and candied wintermelon to create this indulgent treat.
Teochew
Thought you'd like the savoury dumplings? Well, the Teochew-style one will up the ante for you. It's got the pork belly, the mushrooms, the hae bi. It's also set to seal the deal with a generous dollop of sweet red bean or lotus paste. Sweet and savoury all at once, Teochew changs combine the best of both worlds.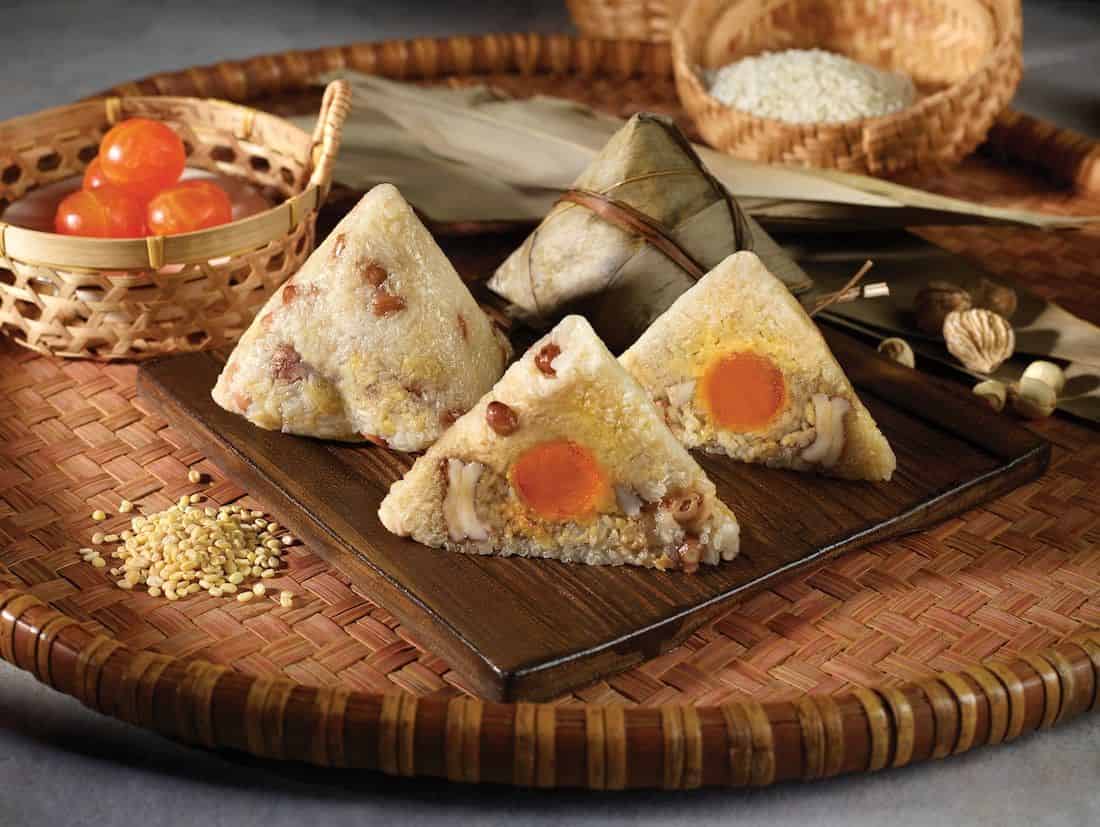 Image: Canton Paradise
Order on GrabFood
All this talk of dumplings got your tummy rumbling? Take your pick from the traditional to the fancy & fun, with flavours ranging from classic pork to abalone, and even truffle!
Order from BreadTalk, Canton Paradise, Eastern Rice Dumpling, Hong Kong Sheng Kee Desserts, Hoo Kee Bak Chang, Imperial Treasure, Joo Chiat Kim Choo, Kim Choo Kueh Chang, Thye Moh Chan, and more, now on GrabFood!
Psst: If you live around Ang Mo Kio, you can get your bak chang fix from Joo Chiat Kim Choo at AMK 724 Food Centre [BETA] on GrabFood. Plus, you can mix & match different items from any of the other stalls listed as well – all for just one delivery fee! Try out our first-ever digital hawker centre now (open on mobile).