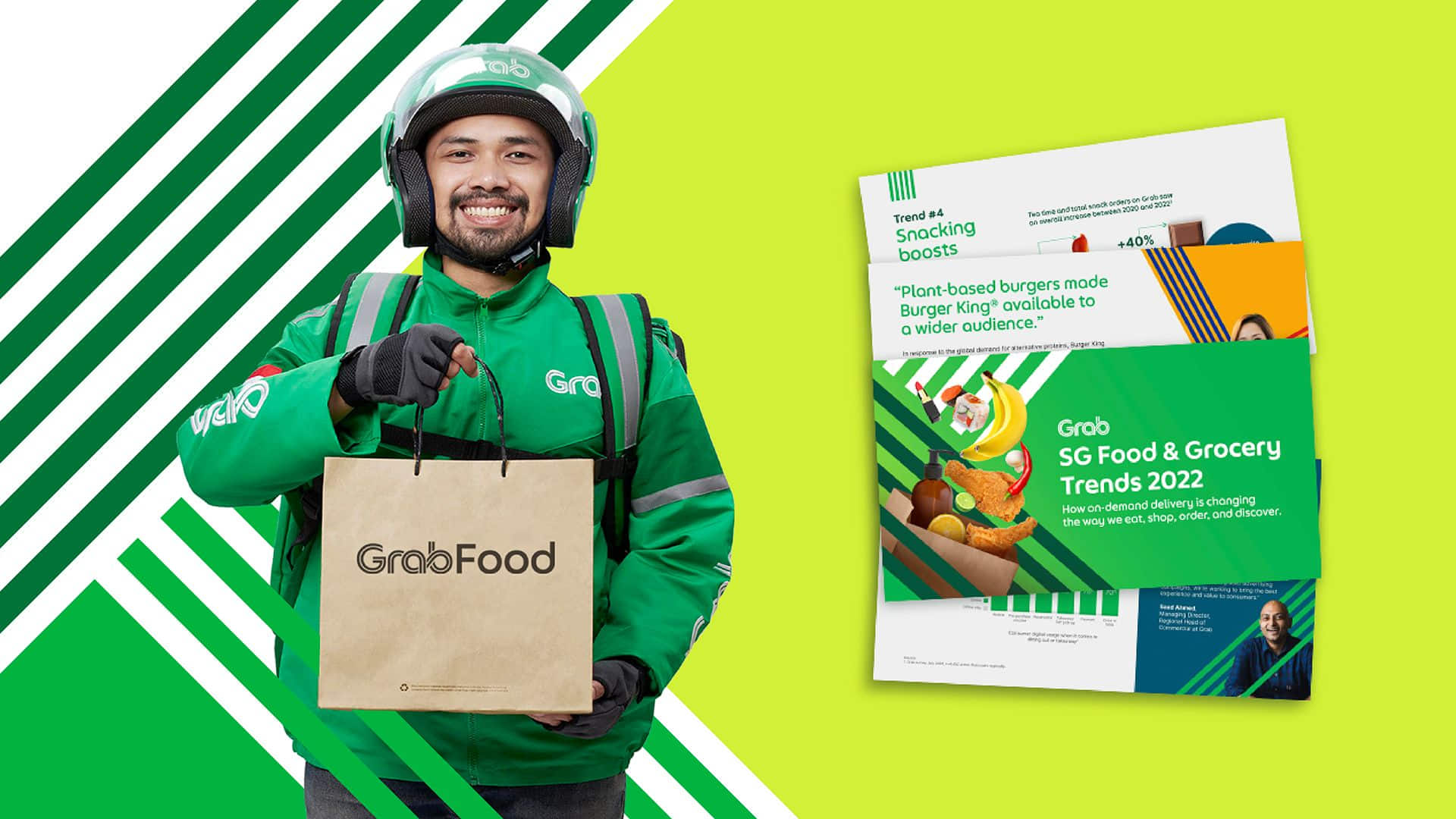 From elaborate meals to bubble tea and shampoo to batteries, deliveries in Southeast Asia have been on the rise. Our data shows that whether it's by basket size, frequency or range of products, deliveries have skyrocketed since the pandemic began.
In fact, seven in 10 Southeast Asians say that deliveries are now a permanent part of their lifestyles, which has led to a 24% YoY jump in Grab's total delivery sales volume from Q2 2021 to Q2 2022. 
Read on as we unpack more delivery trends from Grab's SEA Food & Grocery Trends 2022.
Deliveries: Integral to the everyday
While home deliveries have been around for years, they really soared when Southeast Asia's households were under lockdown and getting things delivered was often the safest – and only – option. But even when borders and front doors re-opened, the convenience and ease of "want, order, receive" was simply too great to give up.
Compared to previous years, across 2022, Southeast Asia's consumers spent more per order on food and grocery deliveries: a respective 18% and 28% more, to be exact. They cited convenience, immediacy and social gathering preparations as the main reasons for their new habit. Amongst the markets, Singapore, Vietnam and Thailand clocked the highest average monthly spend on food and grocery deliveries.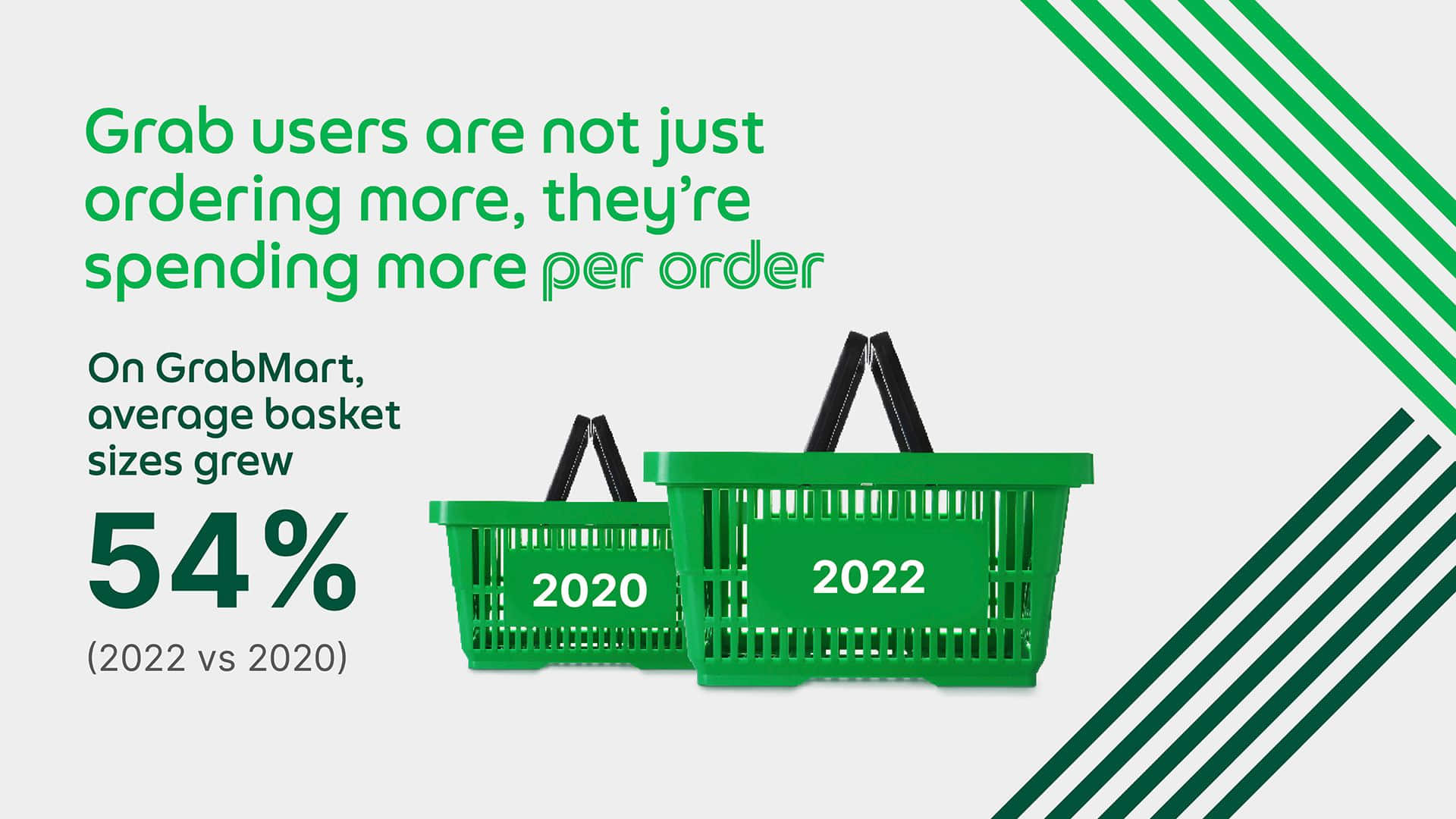 Growth of GrabMart average basket size in Singapore.
Another indication that deliveries are spreading their impact? Southeast Asians ordered food deliveries 1.48X more often in 2022 than during 2019's pre-pandemic levels and GrabMart deliveries 1.53X more often than 2020 volumes. And they're not just ordering more often, they're ordering more each time, too. Singapore's average GrabMart basket size, for instance, leapt 54% between 2020 and 2022, while the average GrabFood basket grew by 15% between 2019 and 2022.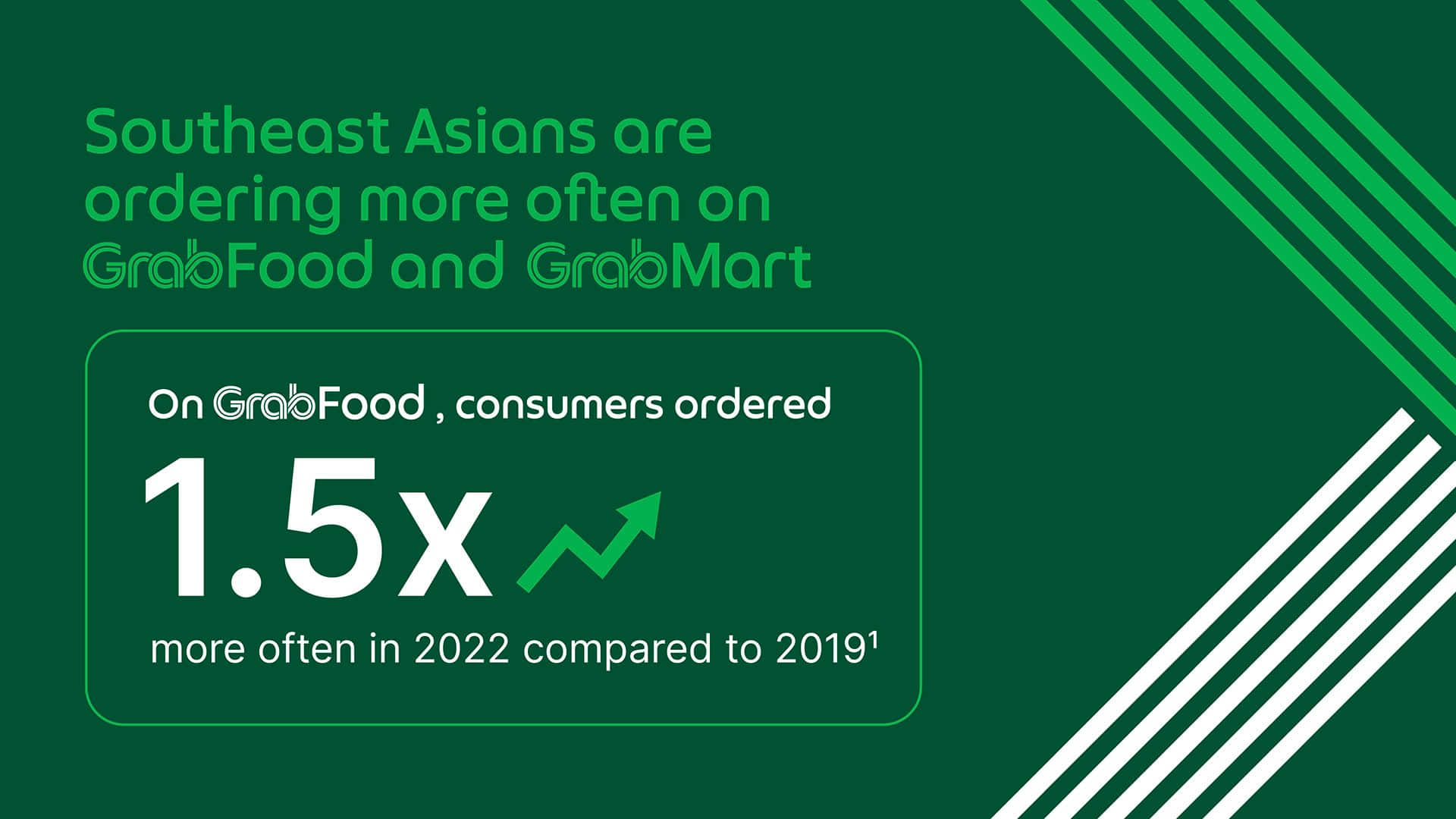 Growth of GrabFood average basket size in Southeast Asia.
Families emerging as top spenders as delivery makes home-life easier
As with many digital services, the heaviest users tend to be the biggest spenders. In Grab's case, young families (ie. families with young children) have emerged at the top of the ranks, with many of them leveraging food deliveries to help juggle demanding work schedules and family responsibilities. Across the region, heavy food-delivery users ordered six or more GrabFood orders a month (i.e. one to two orders a week) because they don't have the time to cook, they're craving something specific, or simply want to treat their loved ones to something extra delicious. 
Unsurprisingly, heavy grocery delivery users also include busy young families. They place 10 or more GrabMart orders a month, mainly so that they can tap into Grab-exclusive promotions, try products that are hard to find offline, or to make planning special occasions like birthday parties and holidays just a little bit easier. This home delivery phenomenon is especially apparent in Indonesia, Vietnam and Malaysia, where 81%, 74% and 62% of the heavy delivery app users are young couples with children.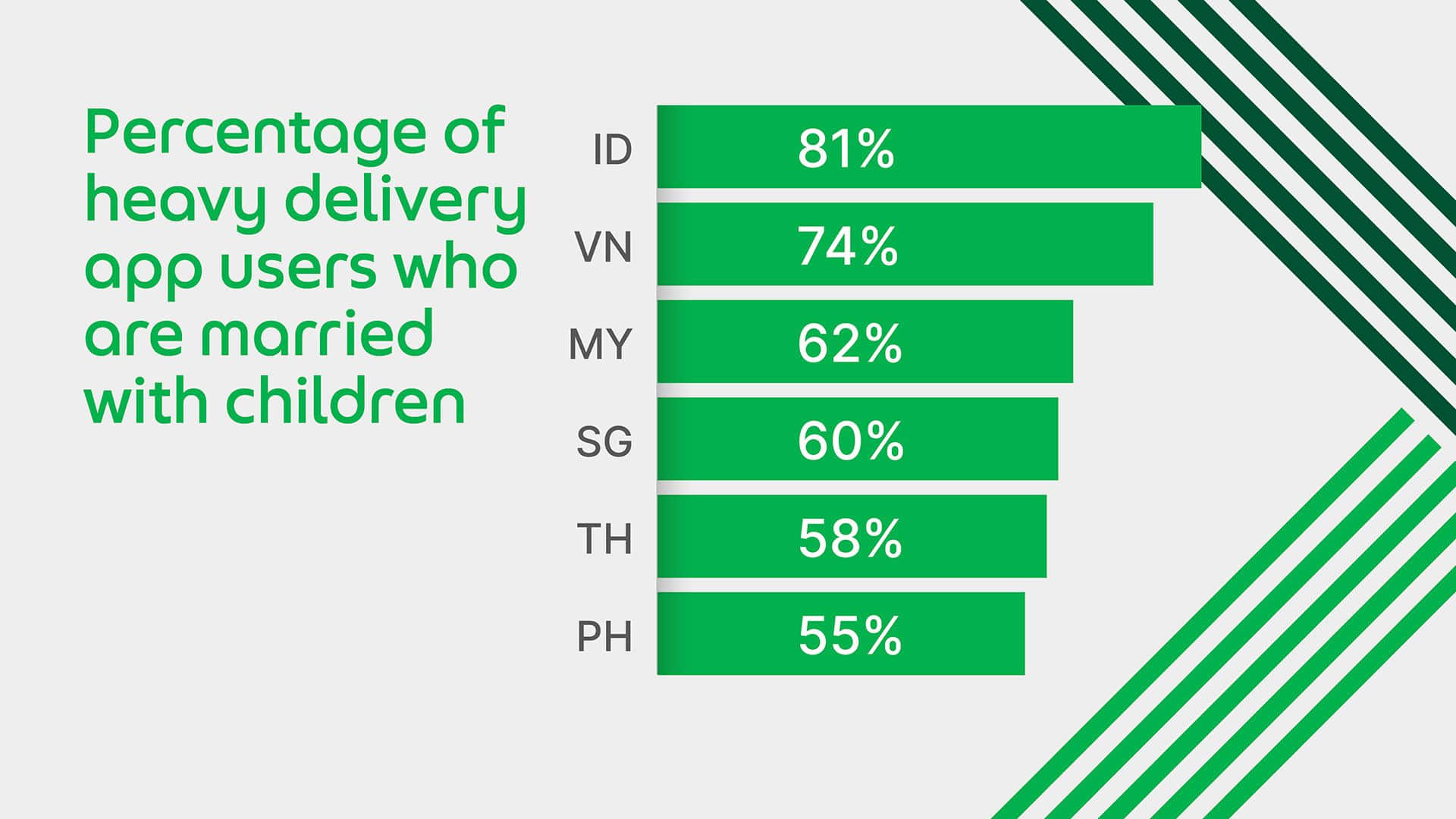 Percentage of heavy delivery-app users who are families, by country.
Exciting opportunities for advertisers
Here, three key takeaways that marketers should keep in mind as they plan their next campaign:
Show up for your customers everyday. Deliveries are now part of Southeast Asians' daily habits. This presents brands with a unique opportunity to contribute to customers' lives regularly and in helpful ways. In 2021, regional fashion e-commerce Pomelo did exactly that in Malaysia when they partnered with GrabAds during the busy 11.11 and 12.12 sales periods. The result? They cut through the noise and reached high-value users across the region, with a 15% increase in traffic to boot.
Be present at every stage of the consumer journey. From the moment users open the app until they place the order, brands can now accompany customers throughout the journey and provide appealing options along the way. For example, to drive awareness and sales for the new Chicken McCrispy, McDonald's Indonesia combined GrabAds' audience-behavioural targeting with keyword targeting. The strategy bumped the McCrispy to the top of search results across every stage of the food ordering journey, and ultimately generated a 41.8x return on ad spend (ROAS) for the fast-food chain.
Blur the line between ads and content. Brands should think creatively and extend the brand experience beyond ads, through useful and helpful content. When Knorr Philippines saw that people were cooking more at home, the brand decided to offer homecooks easy recipes that they could easily shop for via GrabMart. 
With both frequency and spend on deliveries growing, marketers have a unique opportunity to help people across the region solve their everyday conundrums.
To learn how insights from Grab SEA Food & Grocery Trends 2022 report can help power your campaigns speak to us today. 
Data sources:

Grab SEA Food & Grocery Trends 2022 report
GRAB SG
Food & Grocery Trends 2022 report