Challenge
Coca-Cola Indonesia regularly works with thousands of merchants on the Grab app to bundle its signature soda with meals or make it available as add-ons. This has proven to be a successful sales strategy for Coca-Cola, and a great way to help merchants grow their businesses.
However, knowing that 1 in 5 main meals today include a non-alcoholic ready-to-drink beverage1, Coca-Cola saw a huge opportunity to increase the attachment rate2. The question was how: the answer came in the form of a key advertising moment: the FIFA World Cup 2022.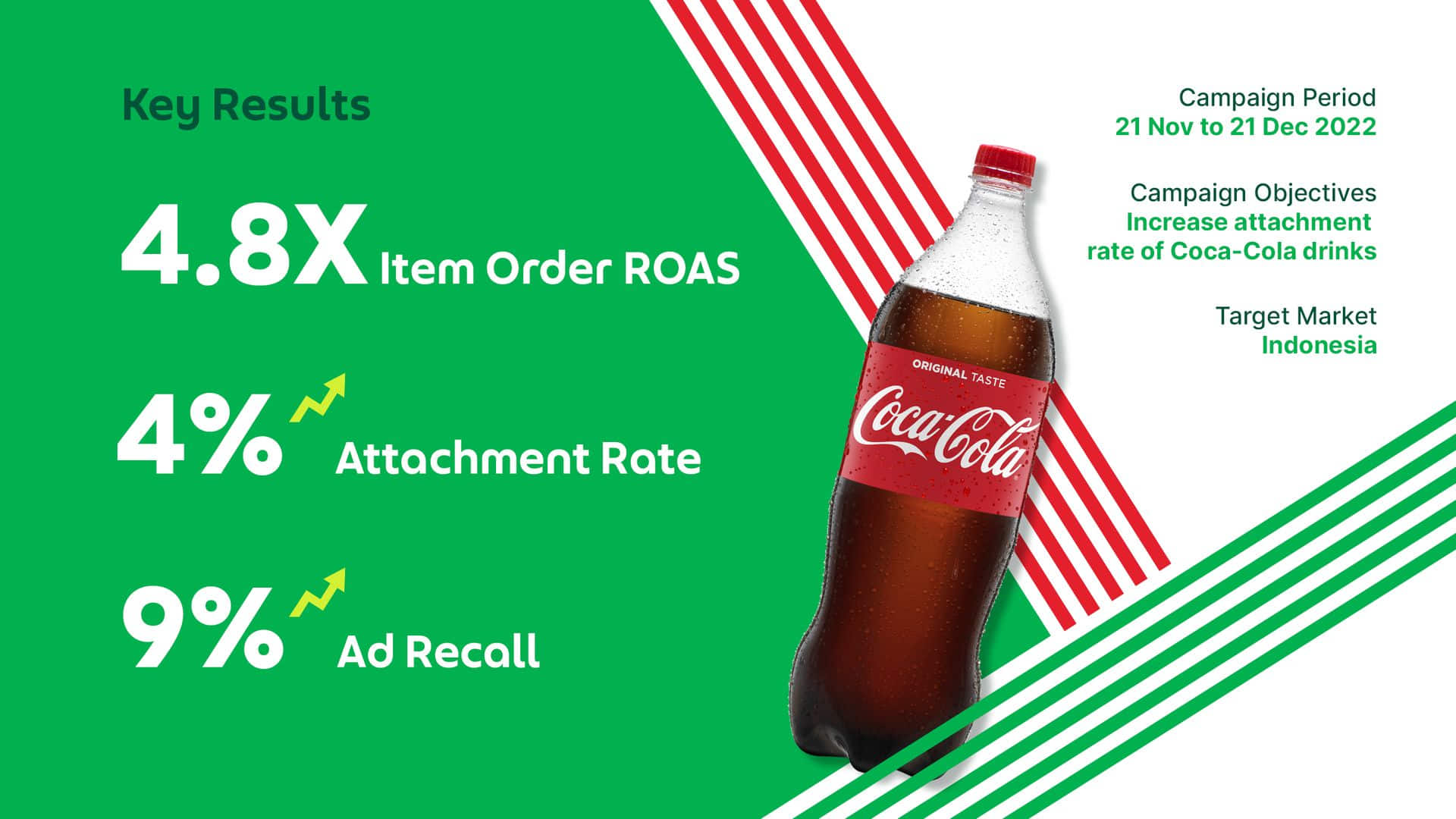 Solution
Seven in 10 Indonesians say deliveries are now a permanent part of their lives3, and with football fans reaching for their mobile phones to order in match-day meals during the World Cup, it was the best time for Coca-Cola to remain at the top of Indonesians' minds.
The client partnered with GrabAds to position their signature soda as the perfect way to quench thirst as fans cheered their teams to victory, placing ads at strategic points throughout the customer journey within the Grab app:
Masthead Food banners that greet users as they open the Grab app

Native Image ads to build awareness as users browse different parts of the app
The campaign targeted high-value customers, fast-food fans and Coke drinkers in Indonesia aged 18-44 years old, using GrabAds' deep audience insights. It promoted wallet-friendly #CokeComboDeals in partnership with popular fast-food chains that offered exclusive deals to their customers.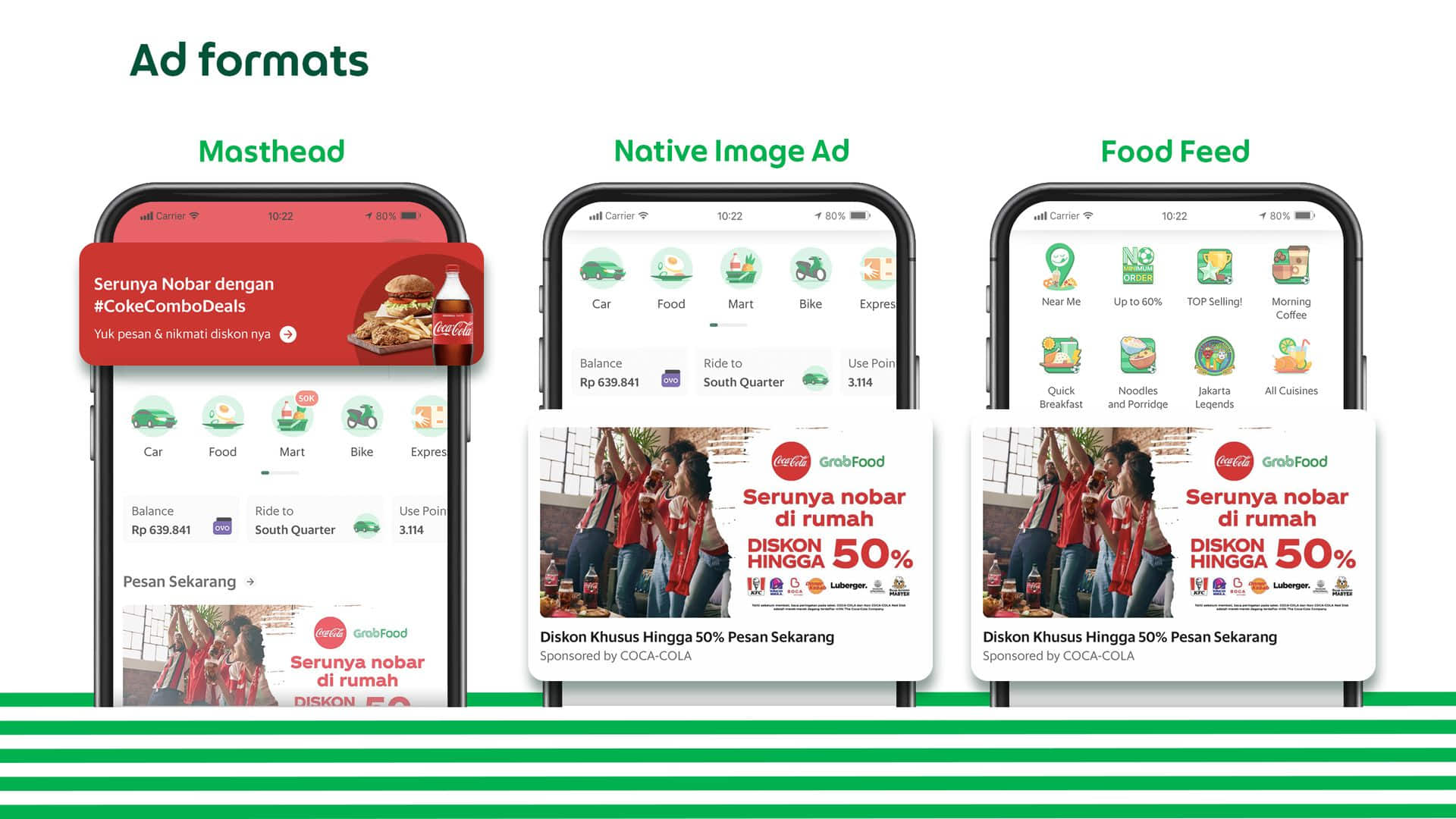 Results
To calculate the campaigns' ROAS would be a snap because GrabAds is able to measure Coke's on-platform sales, but the team also wanted to understand how the campaign performed against brand metrics. So GrabAds commissioned a brand-lift study from Kantar to measure how Coke's campaign impacted ad recall.
In addition to achieving an item-order ROAS of 4.8x, the campaign also drove a 9% uplift in ad recall. Kantar's brand-lift benchmark shows that GrabAds' performance as a branding tool is on par with that of more established platforms.
What's  more, the campaign also helped power a 4% uplift in attachment rate over the previous month, and win new users while reactivating lapsed ones: 66% of the orders generated by the campaign came from new users or customers who hadn't ordered in the past 30 days.
1 Mick Drew, e-Commerce Head at Coca-Cola; excerpted from Grab ID Food & Grocery Trends 2022.
2 Attachment rate refers to the percentage of food-orders that are paired with Coke on Grab App in a month.
3 Excerpted from Grab ID Food & Grocery Trends 2022.