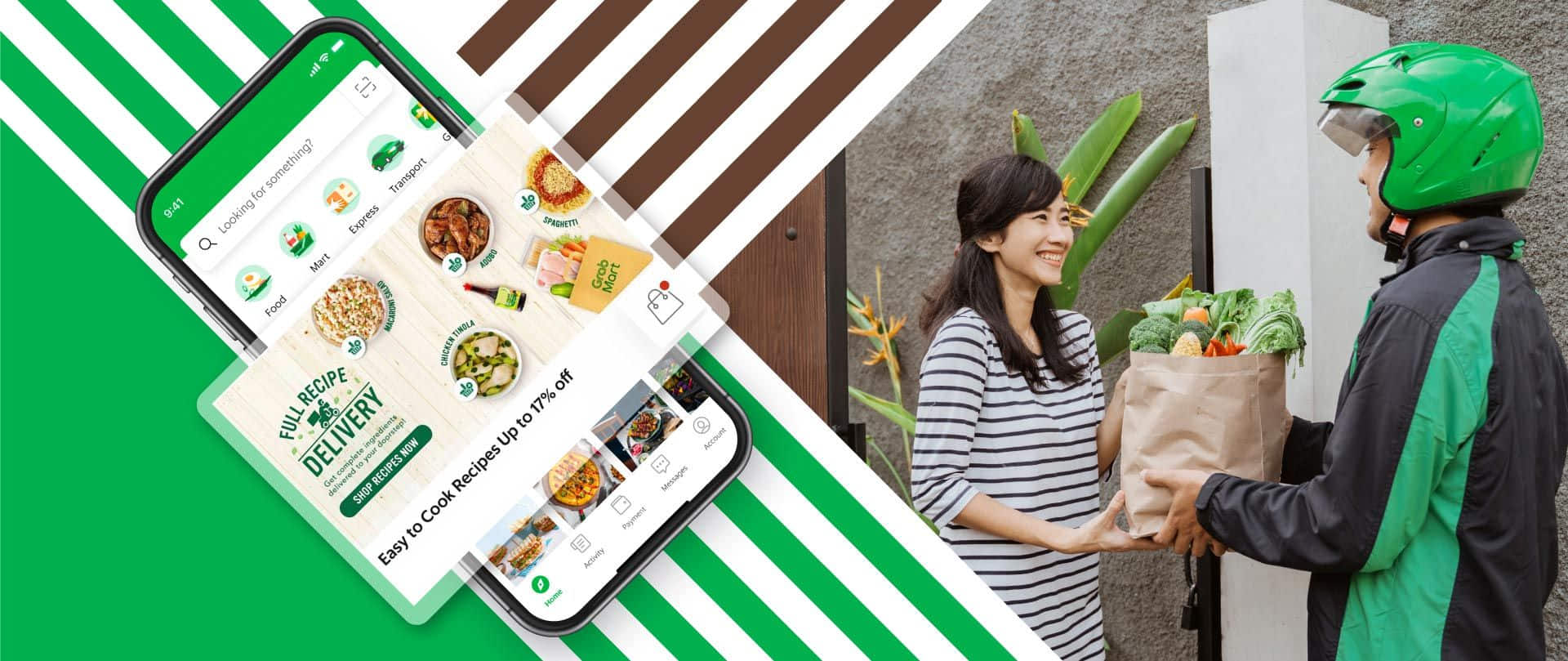 In recent years we've seen a significant shift in consumer behaviour from web to app. Every day, millions of consumers across Southeast Asia open up superapps to look for something to eat or buy before conveniently checking out their selections and having them delivered to their doorstep. 
With all these transactions taking place daily inside superapps, brands are already relying on apps to deliver their online-to-offline promises to consumers. This is because superapps are not just an advertising channel for brands, they can also act as a virtual storefront and logistics partner.
And even among good online-to-offline experiences, there is room for greatness. With the right partner, a perfectly-fine seamless, hassle-free experience can be tweaked to surprise and inspire customers, taking it from "okay" to "oh wow" in just one campaign.
Here, three ways GrabAds worked with advertisers to reinvent the last-mile experience to meet vital campaign objectives and make a lasting impression on customers.
From shop to stove in a few taps
In 2021, Knorr in the Philippines, saw a rising demand for fast and convenient recipes as more people chose to cook at home and they were running out of ideas for what to cook. This gave Knorr an opportunity to drive demand for their line of food products, while introducing a new crop of home cooks to Knorr's delicious, time-saving products. Responding quickly to this insight, Knorr's marketing team worked with GrabAds to offer consumers Shoppable Recipes in the Grab app.
This delectable campaign first whetted consumers' appetites with eye-catching in-app banner ads on the home screen that promised "Full Recipe Delivery".
Consumers who tapped on the ads were taken to a selection of recipes in GrabMart with the required ingredients bundled together with Knorr products for easy check out. A quick tap on the recipe, and all the ingredients needed to cook a fast delicious meal would be on their way to the consumer's doorstep.
Shoppable Recipes was a thoughtful idea that turned the mundane chore of grocery shopping into a journey of discovery, inspiration and hassle-free shopping. This journey was made possible by combining mouth-watering in-app banners, a virtual storefront in GrabMart and a wide network of delivery partners, sprinkled with a dose of innovative spirit to delight customers.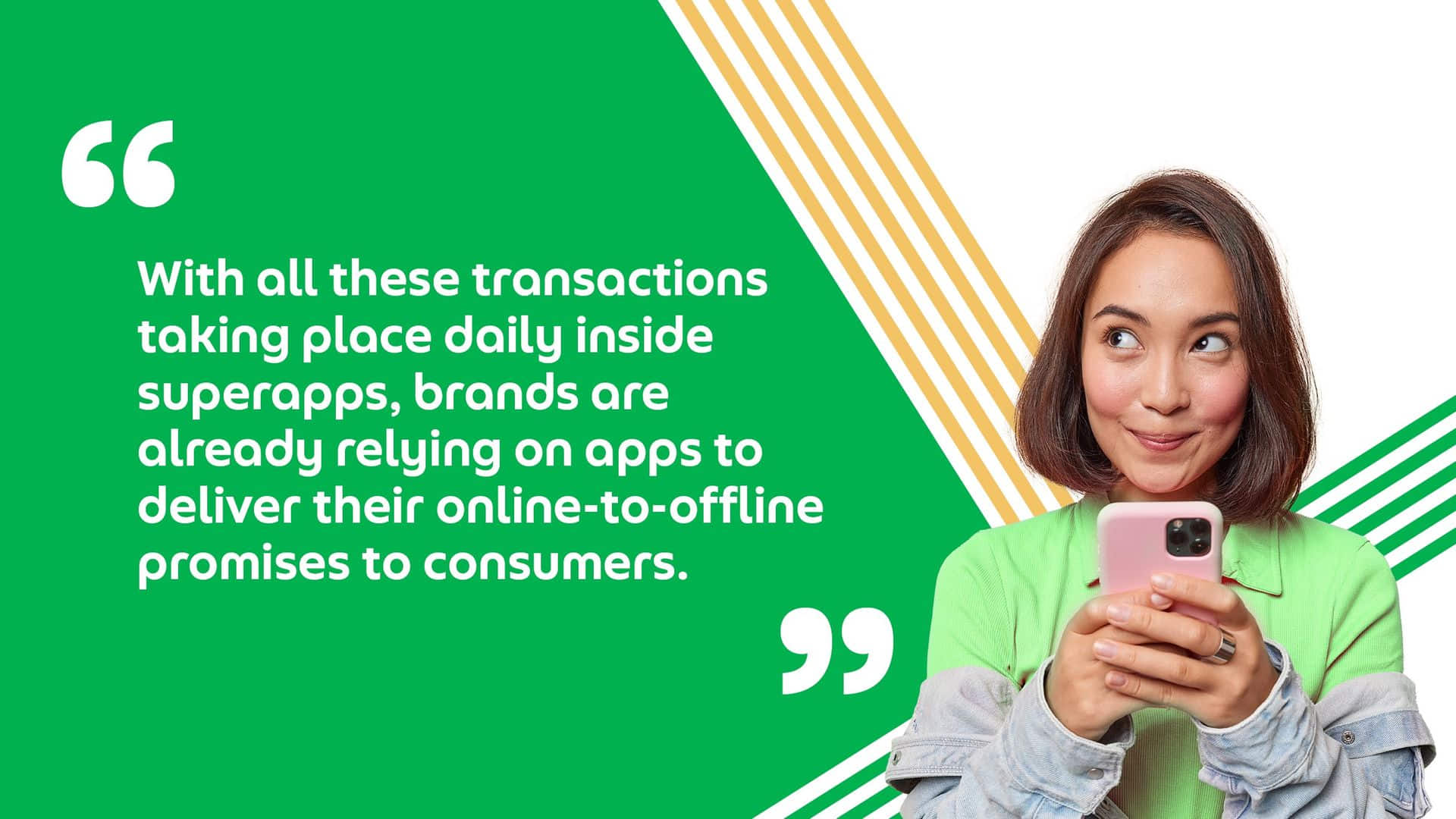 Product sampling in a virtual world
When Ochasan in Thailand launched its new healthy ready-to-drink boba milk tea in an already competitive market, it needed to raise awareness and get the right consumers to try it out. Unable to use promoters for in-person sampling exercises, Ochasan worked with GrabAds to drive a trial of the healthy boba milk tea via the Grab app.
First, GrabAds identified how best to reach young, digitally savvy consumers, who were Ochasan's target audience, using its deep data insights. Ochasan used high-impact in-app ads offering a free can of Ochasan with food orders to capture their attention. Those who tapped on the ads were directed to a GrabKitchen where they could seamlessly order their food and redeem a free can of the healthy boba milk tea.
In just four weeks, 1.3 million unique users saw 2 million impressions and 45,000 cans of Ochasan were delivered into households across Thailand. Mission accomplished!
By partnering with GrabAds to rework the sampling experience, Ochasan was able to meet its awareness and sampling objectives, and tie its marketing spends to a measurable outcome, a feat not always possible with in-person sampling exercises.
Showroom experience without a showroom
Product-demonstration marketing usually requires driving foot-traffic to a showroom or an event to test the new product out. But, what if an advertiser could take the demonstration directly to potential customers instead?
When social distancing restrictions were in place across Southeast Asia, it severely limited Panasonic sales staff's ability to demonstrate the product. To overcome this challenge, Panasonic and GrabAds launched a fully-integrated multi-channel campaign that transformed 5,500 GrabCar Premium vehicles into moving billboards and showrooms. It captured Grab users' attention during their ride, when they had the headspace and time to learn more about the new portable nanoeTM X Generator air purifier and test it out.
To further build awareness for the product, the campaign also served in-app banner ads to users on the home screen and when they were free to consider the message – while waiting for their food or ride to arrive.
It was a highly-visible campaign that was also impressive in its breadth and scale. Thanks to GrabAds' wide reach across SEA and its large network of driver partners, this innovative campaign was rolled out across five cities in four countries.
Need a fresh idea for your next integrated marketing campaign? Drop us a note and a member of the GrabAds team will get in touch with you to explore possibilities.