Dear PMD Delivery-Partner,
Keen on changing your mode of delivery on our platform?
Earn a $100 bonus upon successful vehicle switch out of the PMD vehicle type! Simply complete 40 trips on your new vehicle type (Motorcycle/Bicycle/Power-Assisted-Bicycle/Car/Personal Mobility Aids/On Foot) – within 2 weeks from week of change – and you will have the bonus automatically credited to your cash wallets. The scheme applies to all vehicle switch application approved as of 4-Nov 2019.
---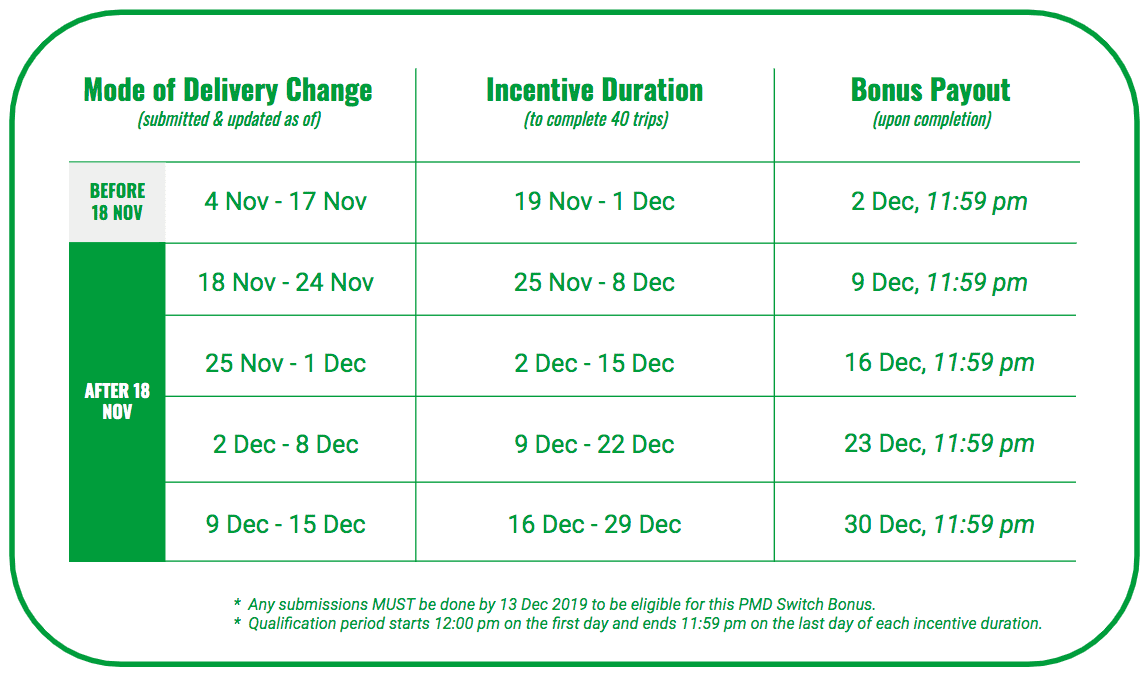 Step 1:
Submit your vehicle change request via our Grab Help Centre here
Step 2:
Changes will be reflected within 1 – 3 working days
Step 3:
Complete 40 trips within the given time period and track your progress in your incentive page!