With exorbitantly priced COE premiums, car ownership schemes are fast becoming a popular choice, where you get to enjoy the same convenience of owning a car without worrying about COE prices, hefty downpayments,  insurance, road tax and more.
We designed this scheme so that car ownership becomes more accessible and hassle-free. Simply pay a small non-refundable deposit upfront, and an affordable daily rate over 5-7 years. All you have to do is to focus on driving.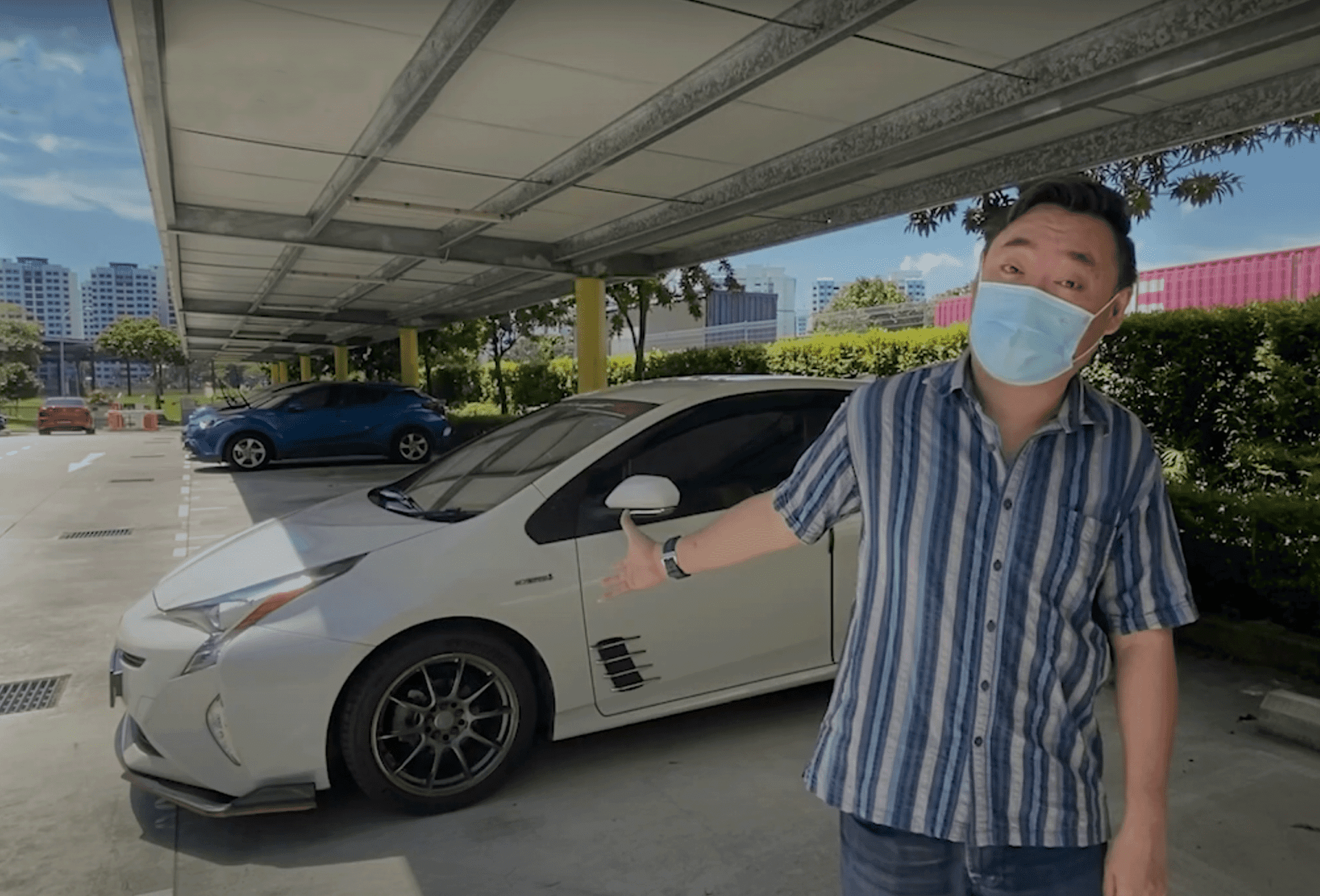 Mr Tan Hwa Lerh has been a long-time GrabRentals hirer-partner of more than five years! He is currently a proud owner of a Toyota Prius Hybrid, thanks to the GrabRentals car ownership scheme.
Read on to find out what he has to say about the GrabRentals car ownership scheme (spoiler alert: he thinks it's awesome!)
What are your thoughts on the GrabRentals car ownership scheme?
Mr Tan shared that it is a "very good programme for drivers like myself and those who have been driving for a long time", as you will get to own a car at the end of the car ownership contract duration. 
What is covered under the GrabRentals car ownership scheme?
Through our conversation, Mr Tan also shared that servicing and maintenance, insurance and road tax are all covered under the scheme, which makes it a hassle-free experience for him. In addition, all GrabRentals cars are VEP-registered, allowing you to drive to Malaysia with ease!
Comprehensive Motor Insurance covering Singapore & West Malaysia
Servicing and Maintenance
(Tires, batteries, wear & tear replacement etc)
24/7 Breakdown Assistance

According to Mr Tan, even if the car breaks down on the highway, or if the tires are punctured, "I don't need to pay a single cent."
What are the benefits of the GrabRentals car ownership scheme?
Mr Tan mentioned benefits such as the 31% fuel discount, rental recovery days and more. These benefits fall under GRBeyond, an optional add-on package (not included in your daily rental rate). 
We highly recommend that you purchase our specially curated add-on combos for the car ownership scheme, which includes Collision Damage Waiver (CDW) and GRBeyond at a discounted rate! Enjoy up to 23% savings when you purchase our combo plans!
19% (Original: $10.35/day)
21% (Original: $10.85/day)
23% (Original: $11.25/day)
Add-on Combos available (strongly recommended!)​
*Prices for add-ons are inclusive of 7% GST
GRBeyond:
Healthcare benefits: Your health is your wealth, which is why we have put in place schemes that can help you protect your income when you are sick. The biggest benefit to Mr Tan is the rental recovery days. Under the scheme, you'll be reimbursed for up to six days of rental annually upon submission of a valid MC (subject to terms and conditions). 
Additionally, we've also partnered with Fullerton Health to provide you with healthcare coverage for you and your family. Enjoy subsidised rates from $6 for GP consultations and an additional $500 worth of healthcare credits yearly!
Additional savings (fuel discount): Next, enjoy the 29% + 2% petrol discounts at Caltex stations islandwide. Be sure to take advantage of GrabRentals' ongoing fuel discounts to save more on petrol costs.
Collision Damage Waiver (CDW)
Collision Damage Waiver (CDW) is also included in the combo package. CDW helps you to reduce accident excess by up to 93% (pay as low as $200 per section), so you will not incur hefty costs! We will also provide you with a free replacement vehicle, subjected to availability.
Lastly, Mr Tan also mentioned that he has benefited greatly from the freebies given by GrabRentals which includes petrol vouchers, gift vouchers and other perks during our GrabRentals anniversary events. Over the past few months, GrabRentals has also organised free movie screenings, giveaways and more! These are all the benefits that GrabRentals provides to our drivers, to welcome you to the GrabRentals family.
Sounds great! How do I sign up?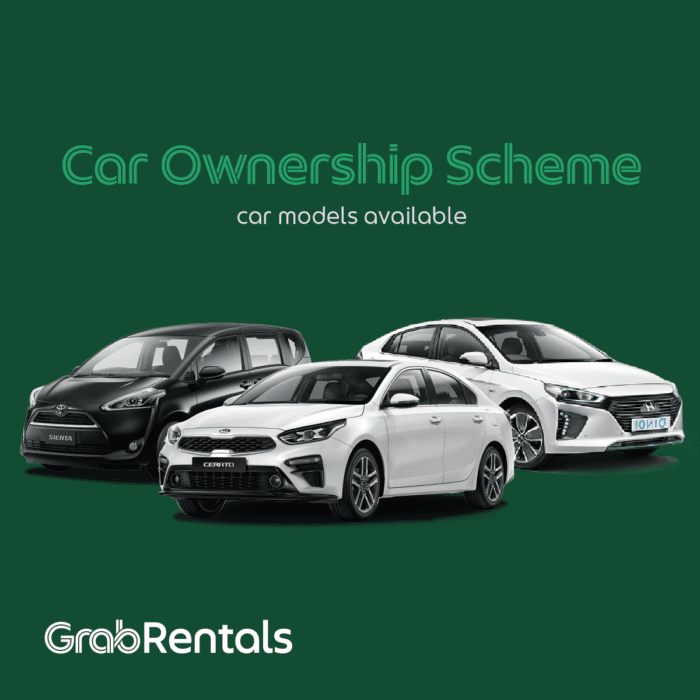 Your journey of owning a car in Singapore starts here! We have three car models for the car ownership scheme. Drive away with a brand new Kia Cerato, Toyota Prius Plus Hybrid or Hyundai Ioniq from just $77/day, with 5 to 7-year contracts available.
Enjoy the same benefits of a fully serviced lease with GrabRentals, including commercial insurance, road tax, servicing and maintenance (tires, batteries, wear and tear replacement) all covered.
In conclusion, Mr Tan said, "As a driver during this pandemic, we have to stay positive. There will be good days and bad days. At the end of the day, these are our earnings from our hard work!"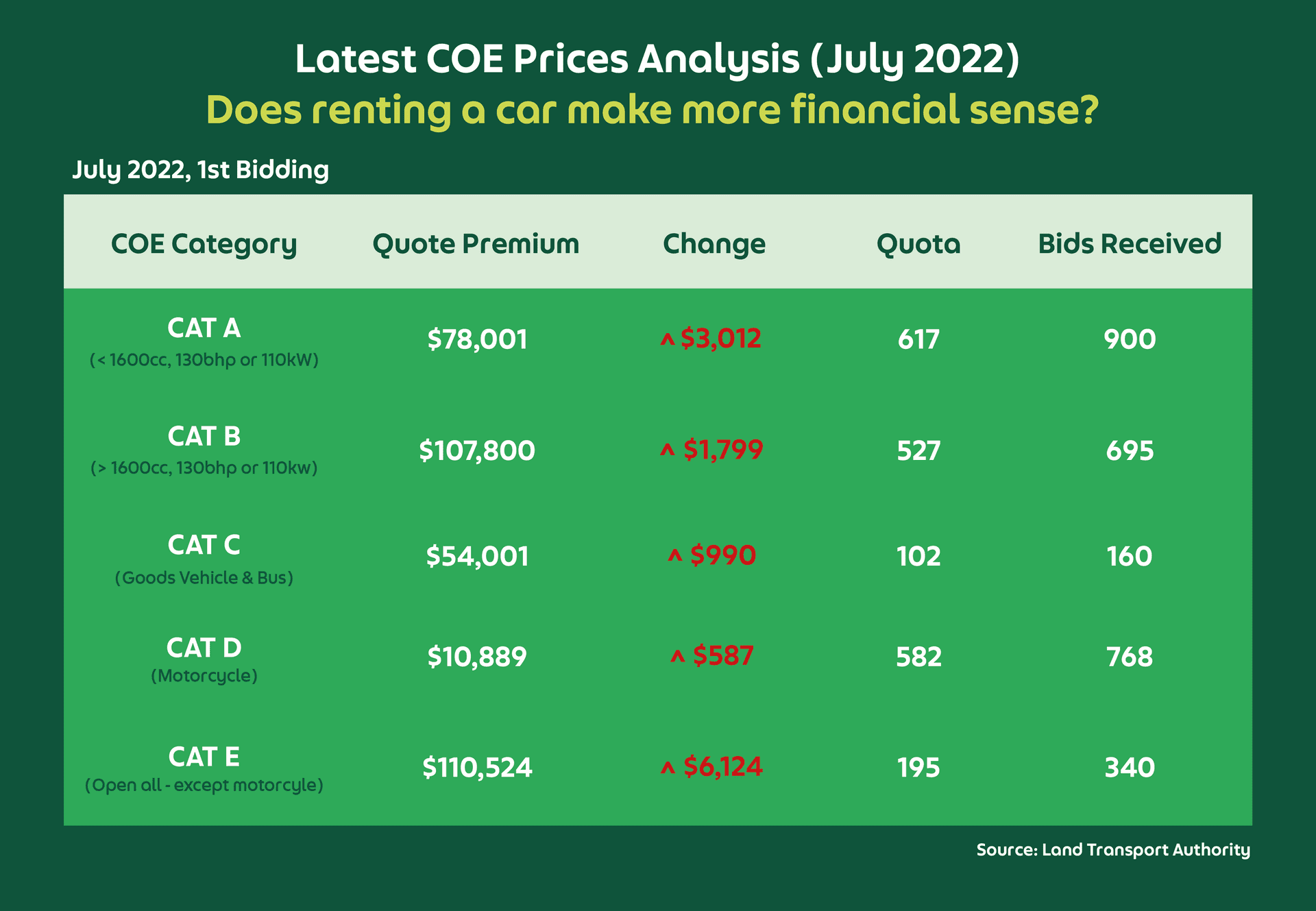 Certificate of Entitlement (COE) prices have been the talk
Read More »