The Marina Bay Singapore Countdown (MBSC) is Singapore's annual iconic New Year's Eve celebration where everyone can come together to enjoy the unique cityscape and vibrant atmosphere. In conjunction with Celebrate in the City, MBSC 2019 will offer a series of exciting activities that will bring the public together to usher in the New Year.
As the event will jam-packed, please avoid pickups/drop-offs from the following affected roads:
Civic District

Marina Bay and Raffles Place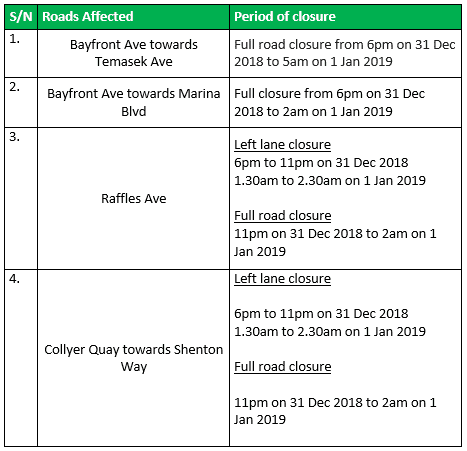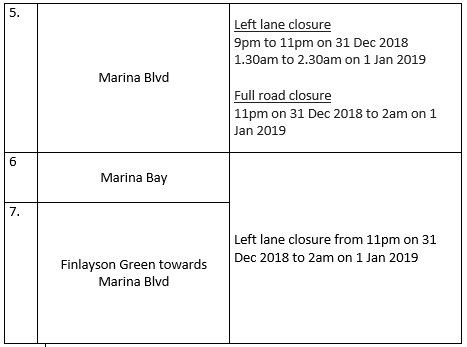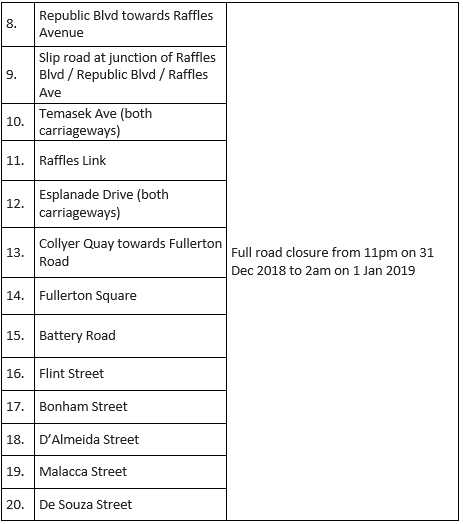 For info on getting around at the Marina Bay Singapore Countdown, please click here.