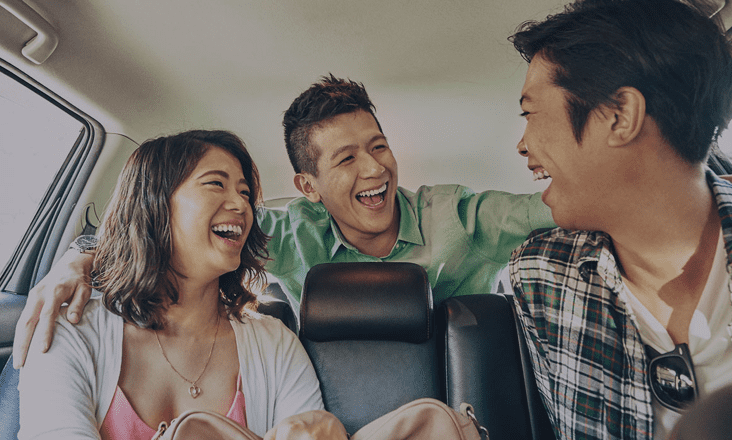 Welcome to the Hitch Club
Hitch Club is a loyalty programme for Hitch Drivers to make the most out of their daily commute. As a Hitch Driver, you're automatically a member of the Club when you do 1 ride every quarter! New to Hitch? Get a $20 bonus when you sign up as a Hitch Driver with the referral code "HITCHCLUB".
What is Hitch Club?
The Hitch Club loyalty programme allows you, Hitch Drivers, to earn points with every drive.
Every $1 in Hitch fares gives you 10 points. When you move up the tiers, you unlock exclusive benefits.
Benefits
Access to all other partner rewards
Up to $20 savings monthly when you fill up at Shell
Benefits
All benefits in Rookie tier
50% rider no-show guarantee
Feature testing
Invitation to exclusive Grab events
Benefits
All benefits in Go-Getter tier
8% platform fee instead of standard 10%
Up to $25 savings monthly when you fill up at Shell
Benefits
All benefits in Pro tier
Priority hotline
5% platform fee instead of standard 10%
Up to $30 savings monthly when you fill up at Shell

Discounts and deals from our partners.
From partnership with Shell to Agoda to Shopee, you'll get access to a realm of rewards based on your tier. There's something for everyone so come, discover and enjoy.

Hitch Experience
From no-show guarantees to reduced platform fee, we're committed in giving you the experience you deserve.
Read the blog and stay updated!
Sharing the latest tips and deals to help you save more with every drive and improve your ride experience.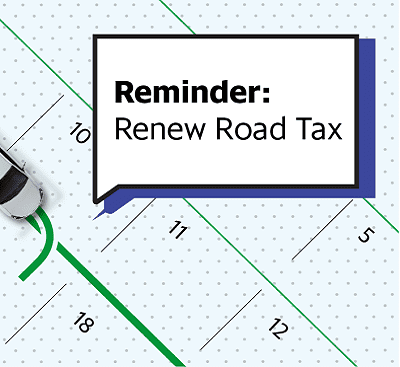 4 March 2019
4 Easy Steps to Renew Your Road Tax
Is your vehicle's road tax due for renewal soon? Remember to renew your road tax before its expiry date - [..]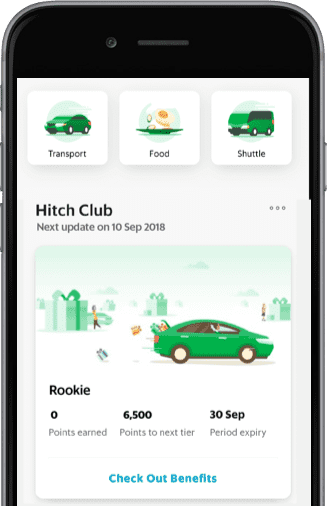 How to track my progress in the app?
Your Hitch Club profile (i.e.latest tier and points) is refreshed every Monday* 2 pm on your GrabDaily feed (passenger mode), reflecting your activity from the previous Mon 0000 – Sun 2359.
*If Monday is a public holiday, we'll update it on the next working day.
 The link below works on mobile only.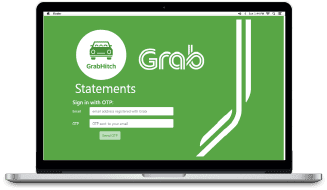 How to view my Hitch Club statement?
You can view and download your statements anytime and anywhere via our online portal now.
FAQs about the Hitch Club
Overview / Membership
What is Hitch Club? 
Hitch Club is an all-new loyalty programme for GrabHitch drivers to get rewarded for driving.
How can I join?
If you're already a Hitch Driver, you'll be automatically enrolled into Hitch Club – no opt-in is required. Simply do one ride to unlock the Rookie tier and start enjoying the benefits! If you've yet to be a Hitch Driver, sign up here to join us!
Note that GrabCar driver-partners on GrabHitch platform will be capped at Rookie tier as there is another rewards system Emerald Circle, tailored for professional Grab drivers like you.
Is there a subscription or membership fee?
Nope! Hitch Club is completely FREE for all Hitch Drivers. All you need to do is to complete a ride and unlock Rookie tier for you to start enjoying its benefits!
What benefits will I get?
A wide range of Hitch benefits (GrabHitch driving-related) and partner benefits (fuel, car and lifestyle) that complements your cost saving goals. Check out the benefits table here.
Tiers and Points System
How does Hitch Club work?
Hitch Club operates on a points-based system that is reset every calendar quarter. Simply earn points within the quarter to reach higher tiers and unlock bigger, better benefits.
How do I earn points?
By completing rides! Every $1 in fare gives you 10 points, subjected to multipliers such as weekend rides which earn you 2X more points. Look out for new multipliers from time to time that make Hitching a whole lot more exciting 
Can I redeem my points?
Not in the current version. Your points simply determine the tier that you are in and the respective benefits you're entitled to. As such, you won't lose any points or be downgraded to a lower tier during the quarter except in cases of refunds on previously completed bookings.
Will my points expire?
Your points balance will be reset to zero at the start of a new quarter.
How do I reach the next tier?
You just have to earn enough points to meet the minimum requirement of the tier you aspire to reach within the quarter. There's no limit to the number of times you can upgrade during the quarter so go ahead and move from a Rookie to a Champ!
Will I lose my tier or be downgraded?
It depends on how consistent you are. If you have achieved a particular tier this quarter, you'll get to keep it till the end of the next quarter.
For instance, if I earned enough points to become Champ by Q1, I will still be Champ for the entire duration of Q2 even without doing any rides. However, this also means that in Q3, due to my inactivity, I will be downgraded to be an inactive member, i.e. no benefits. I will then have to complete 1 ride to unlock Rookie and start climbing up the tiers again.
Hence, to ensure I stay as Champ in Q3, I will have to earn the requisite points in Q2.
Remember, your points balance at the end of a quarter determines your starting tier in the new quarter.
Progress Tracking
How often are my tier and points refreshed?
Currently, updates are on a weekly frequency – we'll calculate your latest tier and points based on the previous week's activity (Monday 00:00:00 to Sunday 23:59:59) every Monday.
How do I check my latest tier and points balance?
You may check your profile via your feed in the Grab app (passenger mode) every Monday 2pm (or next working day if Monday falls on a public holiday) for the latest update.
Why can't I track my progress in real time?
We are working on bringing this feature to you soon! In the meantime, data refresh will be on a weekly basis 
If I have done a ride that qualifies me for the next tier, when will the upgrade take effect? 
Due to our weekly refresh, upgrading of tiers is not immediate and will only take effect on the next nearest Monday regardless of which day of the previous week was the qualifying ride completed.
For instance, if I am 50 points short of becoming a Go-Getter and I do a ride on Wednesday which gives me 80 points, I will upgrade to Go-Getter on the following Monday, not on Wednesday itself.
Membership
As a GrabHitch driver, you are automatically enrolled into the GrabHitch driver loyalty programme named Hitch Club ("Hitch Club") operated by the Company and/or its Affiliates.
There is no membership fee required. However, only active members are entitled to the benefits in Hitch Club.
To be an active member, you need to complete at least 1 ride since the previous calendar quarter. Otherwise, you will be considered an inactive member and you will need to complete 1 ride to become an active member again, effective on the next refresh.
As an active member of Hitch Club, you will gain access to Hitch benefits and Partner benefits – promotions, discounts, free gifts, promotion codes and other benefits offered by the Company and/or third party merchants from time to time.
Earning Points
The Company may, at its sole and absolute discretion, award you points ("Points") based on your driving activity. Bookings that are completed in the app more than 30 days after the stipulated pickup time will not be awarded any points.
The Points you have earned determine the membership tier ("Tier") that you are in and its respective benefits you are entitled to.
Points have no cash or monetary value and are not redeemable for cash in any form. They cannot be purchased, re-sold or transferred, for value or otherwise, under any circumstances.
Points shall not be regarded, construed, or used as valuable or exchangeable instruments under any circumstances.
The Company may, at its sole and absolute discretion, increase or decrease the rate of Points to be awarded for each selected booking as may be notified to you from time to time. You shall not be entitled to request from the Company any explanation
pertaining to the calculation methods (for crediting the Points) or other matters relating to the Points or discounts for whatsoever purposes.
Qualifying for Tiers
Hitch Club offers four Tiers for active members, as follows:

"Rookie"
"Go-Getter"
"Pro"
"Champ"
The number of Points required to achieve each Tier within the period (which is defined as a calendar quarter in Hitch Club), as set out below:
| | |
| --- | --- |
| Membership Tier | Requisite Points to be earned within the calendar quarter |
| Rookie | 50 |
| Go-Getter | 6,500 |
| Pro | 20,000 |
| Champ | 35,000 |
Your Tier and Points are calculated in weekly intervals, Monday 00:00:00 to Sunday 23:59:59.
Every Monday 14:00:00, your profile, i.e. latest achieved Tier and Points will be accessible to you via the Application (or next working day if Monday falls on a public holiday), reflecting the previous week's activity. The Company reserves the
right to communicate this to you via alternative channels.
You may upgrade to the next relevant Tier during the quarter if you have earned the requisite Points based on your previous week's activity.
You will not be downgraded during the quarter with the exception of completed bookings that are cancelled retrospectively in cases of refund which may result in a lower Points balance and the corresponding downgrade in Tier if applicable.
Your Points balance at the end of a quarter will be reset to zero at the start of a new quarter, regardless of your last achieved tier.
However, you will get to retain your last achieved Tier as set out below:
| | |
| --- | --- |
| Tier achieved between… | Will be valid until… |
| Quarter 1: 1 January – 31 March | 30 June of that calendar year |
| Quarter 2: 1 April – 30 June | 30 September of that calendar year |
| Quarter 3: 1 July – 30 September | 31 December of that calendar year |
| Quarter 4: 1 October – 31 December | 31 March of the next calendar year |
Upon expiration of your membership tenure in a particular Tier and if you have not earned sufficient Points to be retained in that Tier, you shall be downgraded to the next relevant membership Tier.