Roti prata for breakfast, nasi padang for lunch and Hokkien mee for dinner. We meet, feast and bond over a diverse offering of food dishes, all under one roof. For Singaporeans, Hawker Culture is an integral part of our way of life.
Together with Our Grandfather Story, we curated a series of videos showcasing the overlooked stories of our beloved hawkers, beyond the delicious food they cook.
As GrabFood introduces more Hawker Picks, we hope to bring these meals closer to you.
---
Good Ol' Prawn Mee
Some things are best kept simple. Like a good bowl of prawn noodles.
Armed with her grandfather's humble recipe from the 1920s – featuring a rich broth topped with sliced prawns and lean pork – Ruifang serves up a bite that will take you back in time.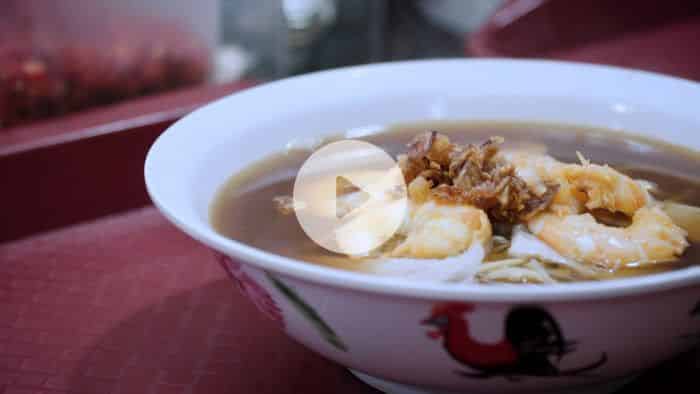 Address: 545 Whampoa Prawn Noodles – Tekka Food Centre , 665 Buffalo Road, #01-326.
---
Love in A Bowl of Noodles
Hailed as one of Singapore's best Wanton Mee, what makes Ji Ji Wanton Noodle Specialist so special? The sauce, the wanton, the noodles and the heart of three generations.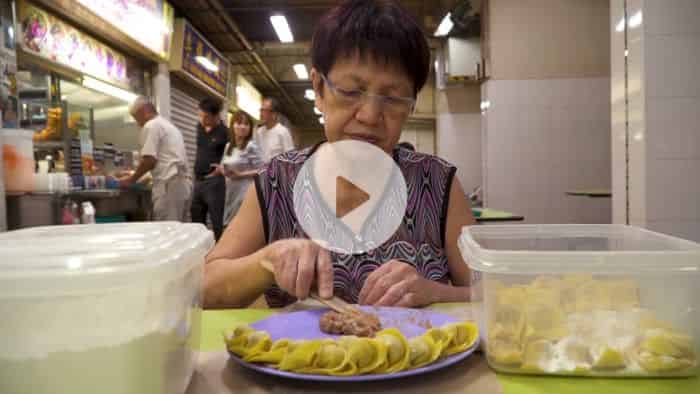 Address: Ji Ji Wanton Noodle Specialist – 531A Upper Cross St, Lvl 2 #02-49, Hong Lim Food Centre.
---
Gourmet Guts
Fancy some Gourmet *Guts*?
The Teochew 'nuo mi chang' (glutinous rice intestines) has its lovers and haters. Two things for sure though — the Teochew glutinous rice intestine is a tedious dish to prepare, and definitely not an easy one to find. But here's one family that has been serving this dish for 63 years.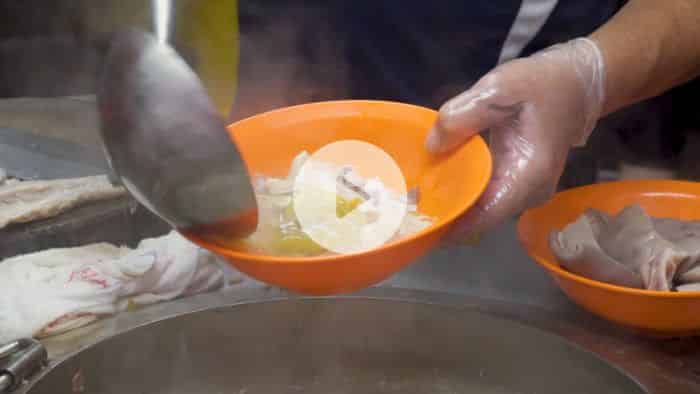 Address: Koh Brother Pig's Organ Soup – #02-29 Tiong Bahru Market, 30 Seng Poh Road, Singapore 168898
---
OG Kaya Butter Toast
Few places still use charcoal fire for their kaya butter toasts, but Uncle Ah Seng stands by it.
P.S. He made kaya toast and kopi for Lee Kuan Yew's father before hor!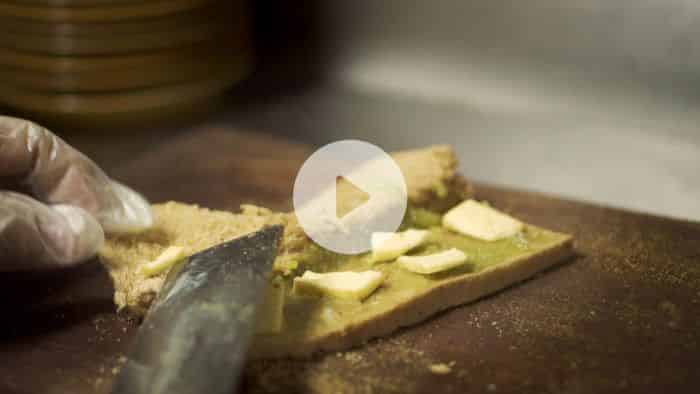 Address: Ah Seng (Hai Nam) Coffee – Amoy Street Food Centre, 7 Maxwell Rd, #02-95, Singapore (069111)
---
Midnight Secrets of Tau Huay
While you were asleep, Uncle Low cooked 13 buckets of tau huay fresh from soya beans.
Ever had fresh soya bean milk and soya beancurd?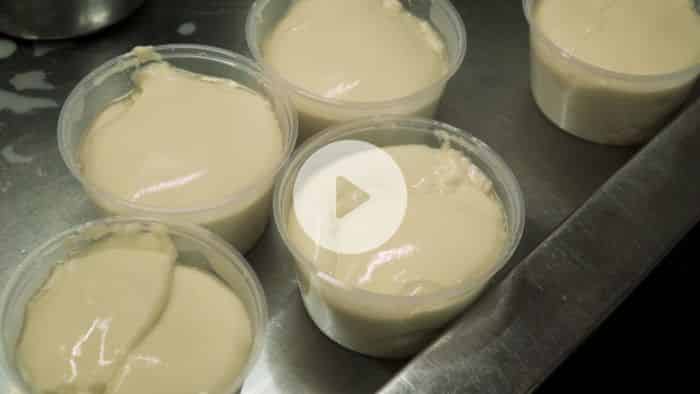 Address: Teck Seng Soya Bean Milk – #02-69 Tiong Bahru Market, 30 Seng Poh Road, Singapore 168898
---
Chendol From Scratch
Chendol. Singapore or Malaysia?
This is a can of (green) worms we're not ready to re-open. Meet this ex-model turned chendol maker — and he's here to impress.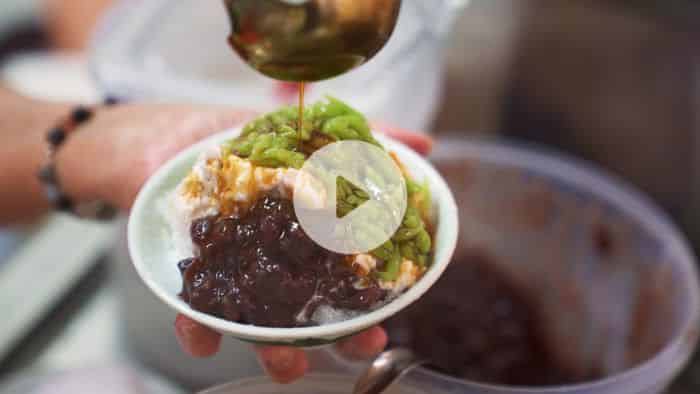 Address: Old Amoy Chendol – 335 Smith St, #02-008, Singapore 050335.
As Chinatown Complex Food Centre is currently undergoing renovations till 31 May, Old Amoy Chendol is temporarily located at Trengganu Street F&B #12 stall.