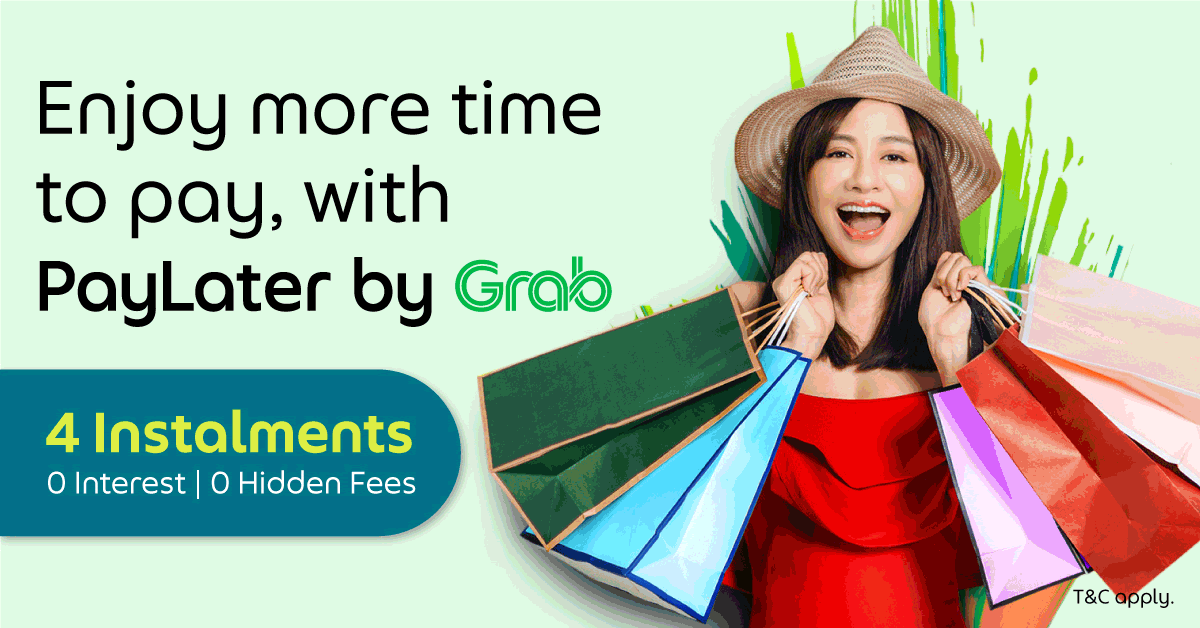 9.9 Exclusives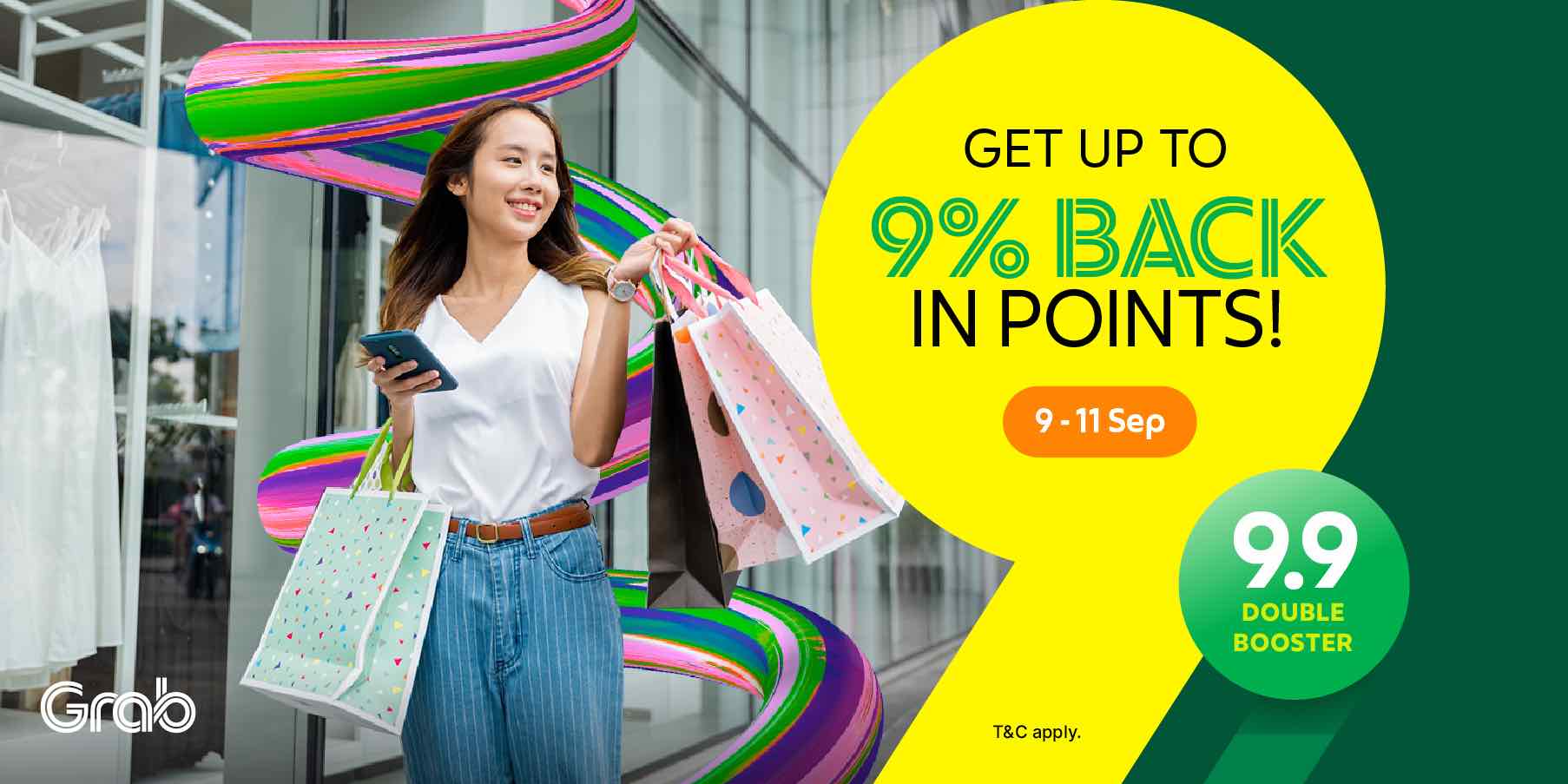 Shop, dine and score great deals this 9.9! 🎉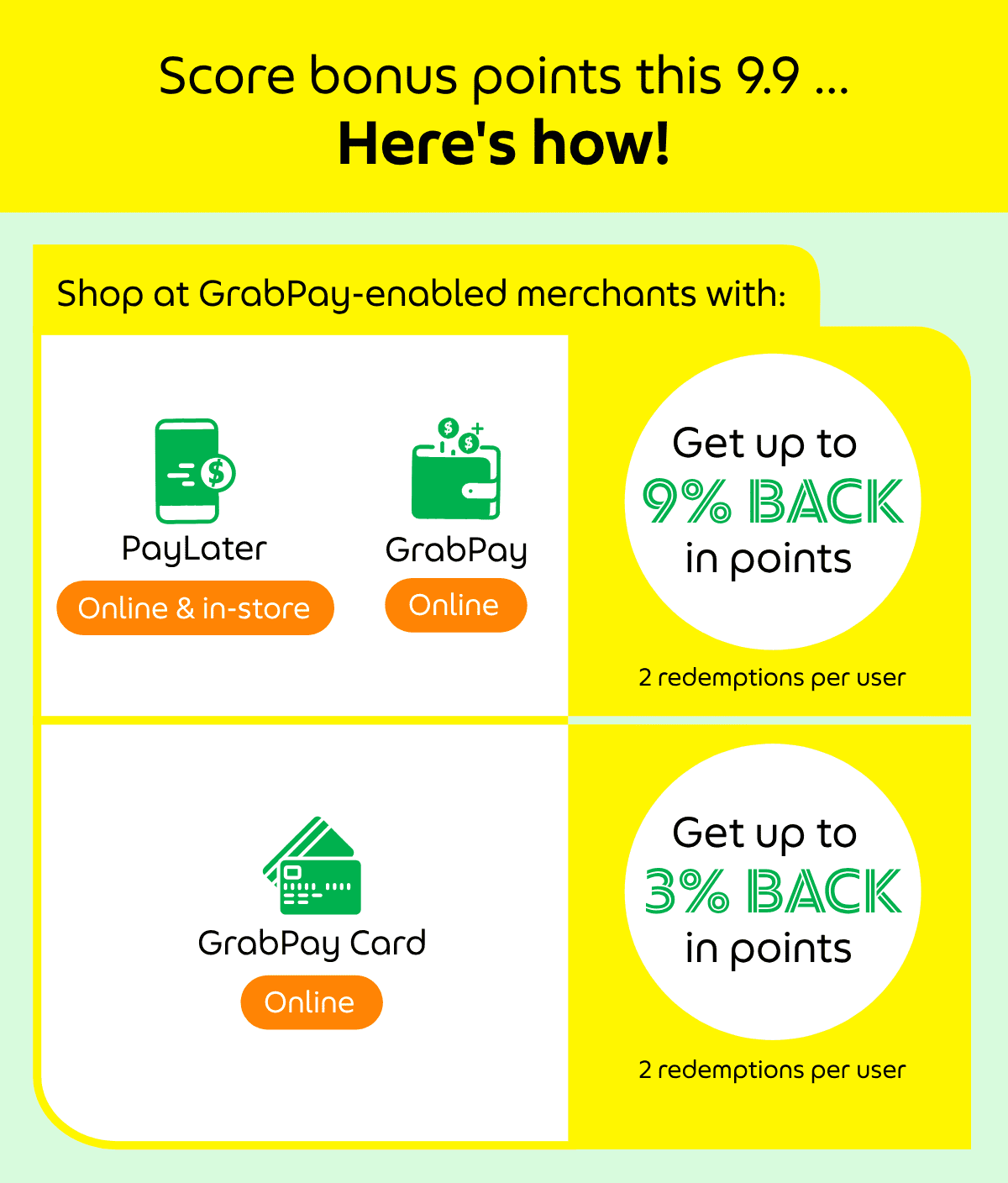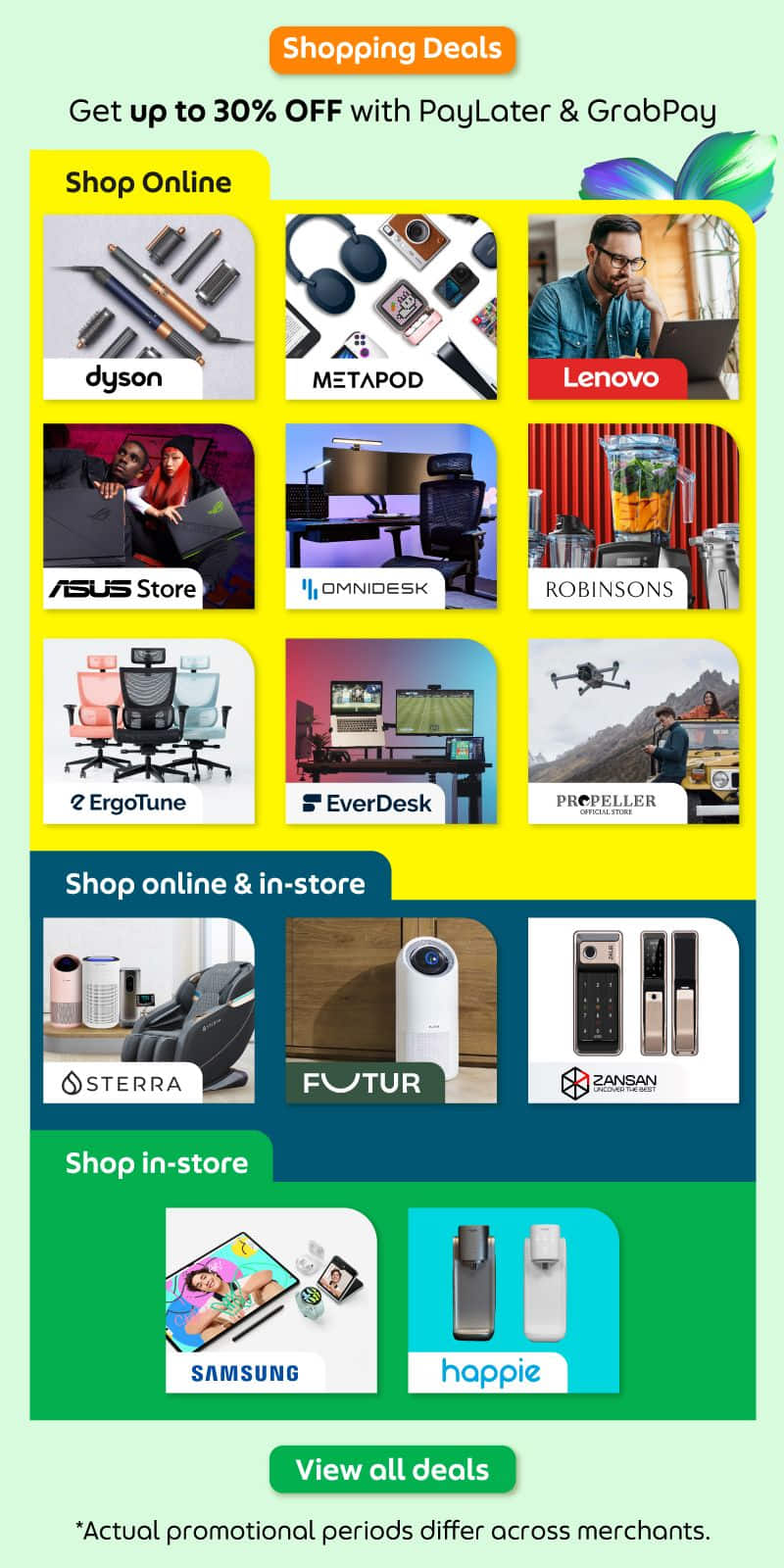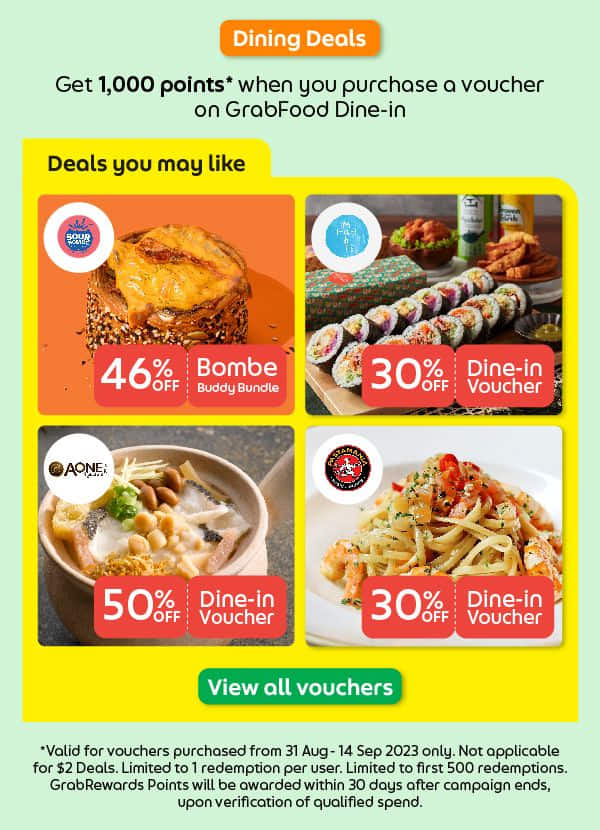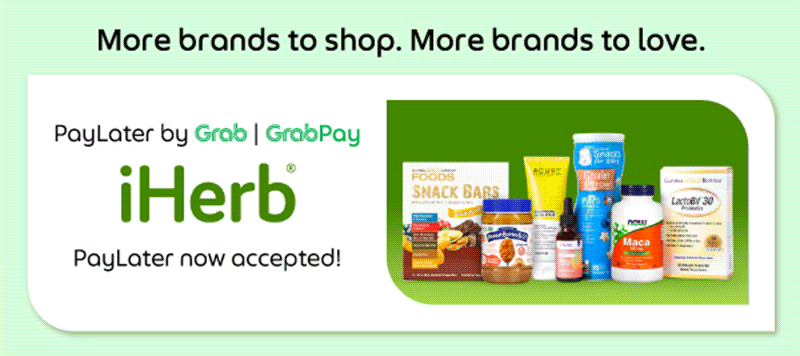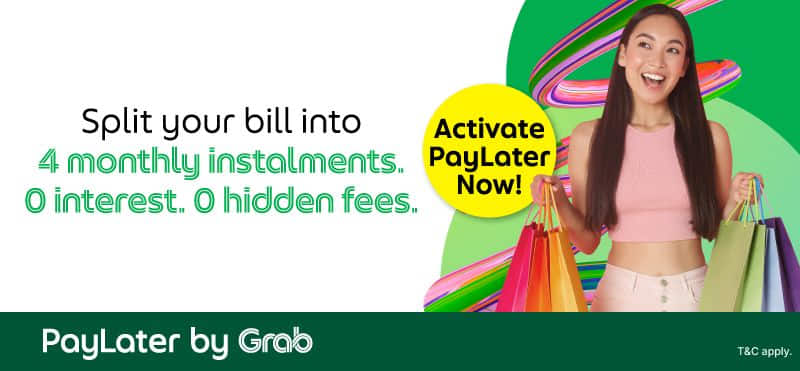 ---

9.9 Booster Terms & Conditions
3% and 9% boosters are valid from 9 September 2023 (00:00) to 11 September 2023 (23:59) only. Limited to 2 redemptions per user per points booster.

Limited daily redemptions, while inventory lasts.

To qualify for the 3% booster, a minimum spend of $90 must be made online with GrabPay Card. Awarded points are capped at 1,350 GrabRewards points.

To qualify for the 9% booster, a minimum spend of $90 must be made online with PayLater or GrabPay, or in-store with PayLater. Awarded points are capped at 3,825 GrabRewards points.

Minimum spends are based on final transaction amounts after the application of discounts or promo codes.

Only one booster will be awarded per transaction. In order to qualify for both boosters, two separate eligible transactions must be made.

Bonus GrabRewards points will be awarded by 29 September 2023, upon verification of qualified spend.

Both boosters are not valid for payments made in-store via GrabPay & GrabPay Card.

Both boosters exclude spends on the following merchants: Geneco, TransCrypt, Coinhako, On Cheong Jewellery, Qisahn, Gadget Affair, Ruii PC, TechaBYTE, Citizen Watches, Marina Goldsmith & Jewellery, Razer Gold, Coda Payments Pte. Ltd., National Volunteer and Philanthropy Centre, Razer Online Pte. Ltd., Singapore Children's Society, Grabinsure Insurance Agency (S) Pte. Ltd. ,Valentine Music Centre, Transactions via ShopBack Pay QR codes and FavePay QR codes are also not eligible for the Booster points.

Both boosters also exclude online & in-store spends on the following Merchant Category Codes: MCC 4111 – Transportation–Suburban and Local Commuter Passenger, including Ferries, MCC 4900 – Utilities–Electric, Gas, Heating Oil, Sanitary, Water, MCC 6540 – POI Funding Transactions, MCC 7299 – Miscellaneous personal services, MCC 6012 – Financial Services, MCC 7399 – Business services not elsewhere classified, MCC 6536 – Money Send, MCC 6537 – Money Send intercountry, MCC 6011 – Financial Institutions Manual Cash Disbursements, MCC 6300 – Insurance Sales, Underwriting and Premiums, MCC 5960 – Direct Marketing Insurance Services, MCC 8398 – Charities, MCC 8220 – Colleges, Junior Colleges, Universities, and Professional Schools, MCC 8299 – Schools and Educational Services (Not Elsewhere Classified), MCC 8661 – Religious Organizations, MCC 8211 – Elementary and Secondary Schools, MCC 8244 – Business and Secretarial Schools, MCC 8249 – Vocational Schools and Trade Schools, MCC 8241 – Correspondence Schools, MCC 8062 – Hospitals, MCC 6513-Real Estate Agents and Managers – MCC Rentals, 9211-Court Costs, including Alimony and Child Support, MCC 9222 – Fines, MCC 9223 – Bail and Bond Payments, MCC 9311 – Tax Payments, MCC 9399 – Government Services (Not Elsewhere Classified), MCC 9402 – Postal Services–Government Only, MCC 9405 – Intra-Government Purchases–Government Only, MCC 6051 – Non-Financial Institutions–Foreign Currency, Money Orders (not wire transfer) and Travelers Cheques.
GrabRewards Lucky Draw
Pay It Slow, with PayLater
PayLater New User Exclusive