The Townhall session you have been asking for is back but with a different approach. So get ready!
---
All you need to know about the event!
Date: Wednesday, 12th December 2018
Time: 10:30am to 3:15pm
Venue: The Grassroots' Club, 190 Ang Mo Kio Ave 8
Hear from the leadership team in Grab about our recent developments and responses to your questions!
---

Put on your thinking cap and get ready for an in-depth discussion! 
Here's what you can expect: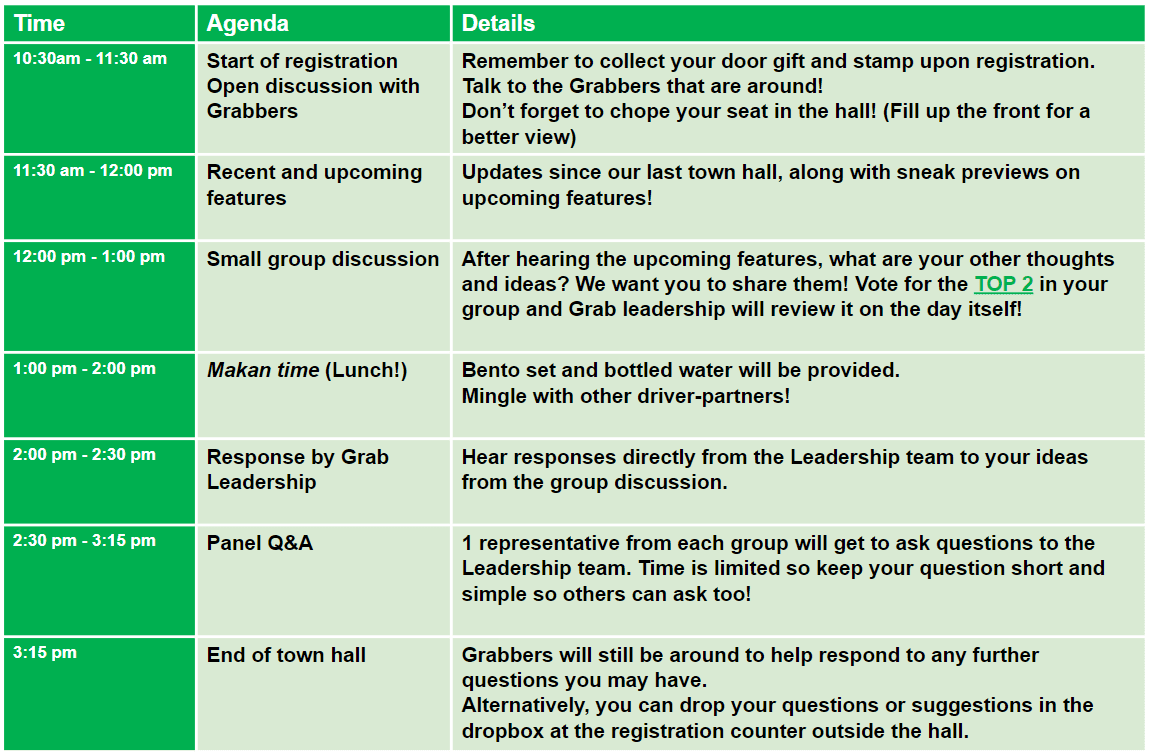 ---
Getting to The

Grassroots'

Club:
190 Ang Mo Kio Avenue 8
Singapore 568046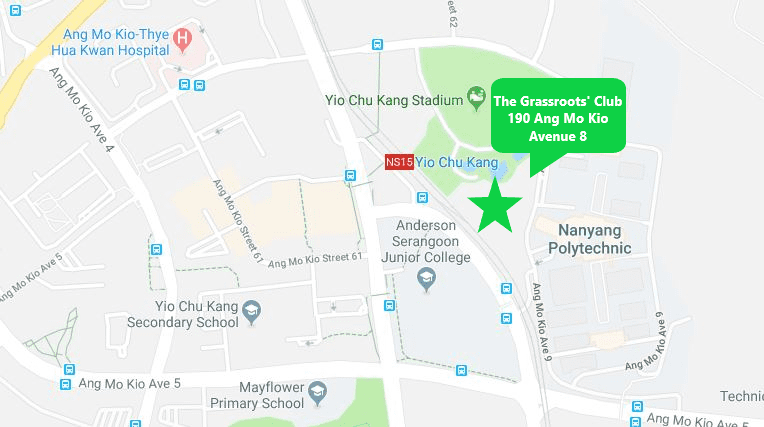 Parking space at Grassroot Club is limited (But don't worry, we have alternative option for you!)
For Waze Map press here
For Google Map press here
Alternative parking option with shuttle service:
Blk 636 Ang Mo Kio Ave 6
Singapore 560636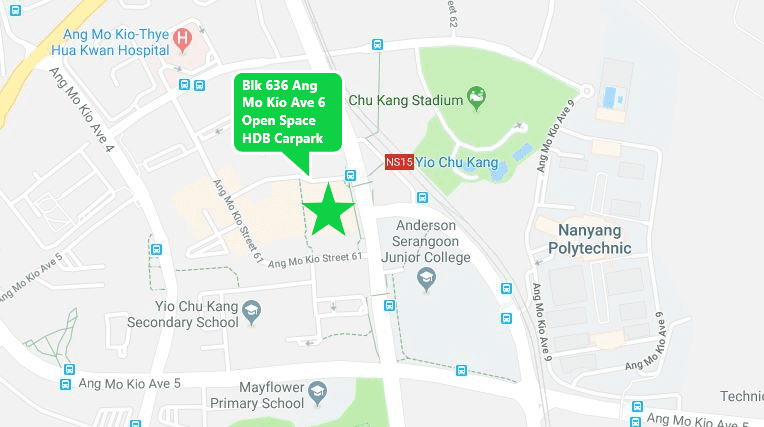 Shuttle bus will be provided to ferry you to The Grassroots' Club and back to the parking space.
At the start of the event: Shuttle bus will run for every 10 minutes from 9:45 am to 11:25 am.
At the end of the event:  Shuttle bus will run for every 10 minutes from 3:30 pm to 4:30 pm.

Our friendly Enforcement Officer will be there to help you out at the pick up point!