What sort of meal are you looking for? Let our users suggest! We called on our community to share their best GrabFood recs in the form of #GF7SecAd submissions. And now, we've got their recommendations here for you, sorted by craving!
If you've been looking for something icy and satisfying, you're in the right place. Whether trendy and superfood-laden acai bowls are your thing, or you're more of a traditional ice cream or bingsu person, there's something for all tastes.
The Acai Collective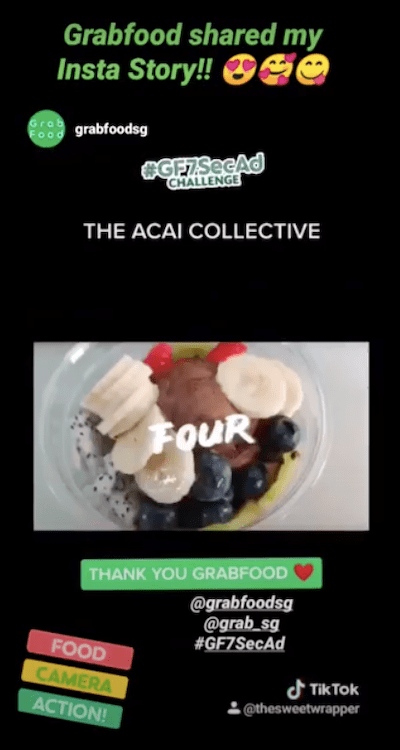 Open till 1030pm for those who stay around the Serangoon and Tampines area, The Acai Collective brings a collection of fun flavours with its cold pressed juices, milkshakes, and, of course, acai bowls.
Whether you're feeling something on the healthier side, like spirulina and acerola, or you're simply craving some good ol' Milo, they've got an option for everyone!
Haakon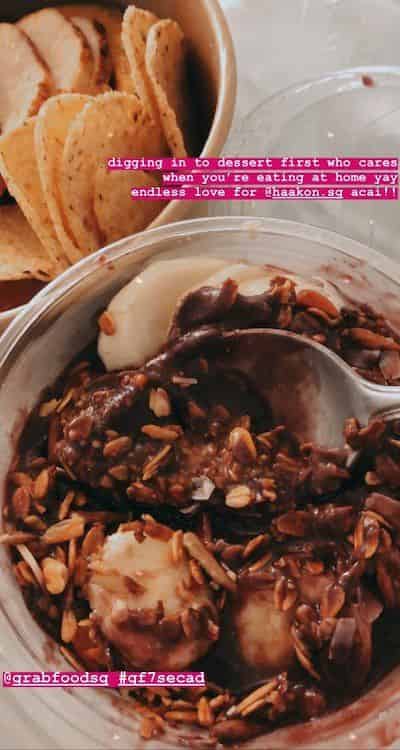 The acai craze is here to stay and, quite frankly, what's better than a nutrient-rich bowl of icy sweetness on a sunny afternoon? Get yours delivered from Haakon Superfoods & Juice!
With three outlets available for islandwide delivery on GrabFood, you can order from your nearest location. Grab any of their 4 Acai Bowls, including their Classic Acai Bowl, the hearty Nut Butter Acai Bowl, the Green & Lean Bowl with spinach, spirulina, and apple, and the Cacao Bliss Acai Bowl that serves as a delicious alternative to chocolate ice cream. Of course, there's also the option to build your own!
Acai on its own not quite enough? There's no need to look elsewhere. Haakon also serves up a wide selection of smoothies, poke bowls, grain bowls, and salads!
San Gloo Bingsu
Real question for all you GrabFoodies out there – when was the last time you had bingsu? Well, there's no better way to rediscover this Korean dessert than with the 29 different flavours on offer at San Gloo Bingsu, available for delivery islandwide on our app.
You've got your classic injeolmi, red bean, and fruit-topped favourites. Plus, a range of funky flavours like popcorn, chocolate mint, and multi-coloured breakfast cereal, all served atop a bed of fluffy frozen milk shavings.
Need a little something extra for a party? This dessert joint also has brownies, waffles, cheesecake, and Korean rice cake available, along with juices and iced tea to wash it all down.
Yole
Tubs of frozen goodness delivered right to your doorstep? Sign us up! With 13 outlets all over the island available for delivery on GrabFood, your favourite frozen yoghurt is never far away.
Simply get on your app, pick your portion size, and choose from a range of toppings. If you're looking to go for something a bit more indulgent, their chocolate and Nutella sauces go great with mini marshmallows. For a less sinful option, try their fruit-based sauces that have no added sugar, topped off with seeds and dried fruit.
And for the more adventurous crowd, throw norms to the wind and have your fro-yo with a boba topping.
Order now on GrabFood
Ready to dig in? Forget the rule that desserts come last. Order now on GrabFood!
If you've loved our community recommendations, keep looking out for more as we bring to you the best of our #GF7SecAd submissions, sorted by cravings!