Make way for the King of Fruits! Are you seeking something creamy, or not so creamy? Sweet, or perhaps more bittersweet? Read on to find out just which type of durian to get to suit your family's preferences, as well as how to get them delivered on GrabFood!
Black Gold / Empire King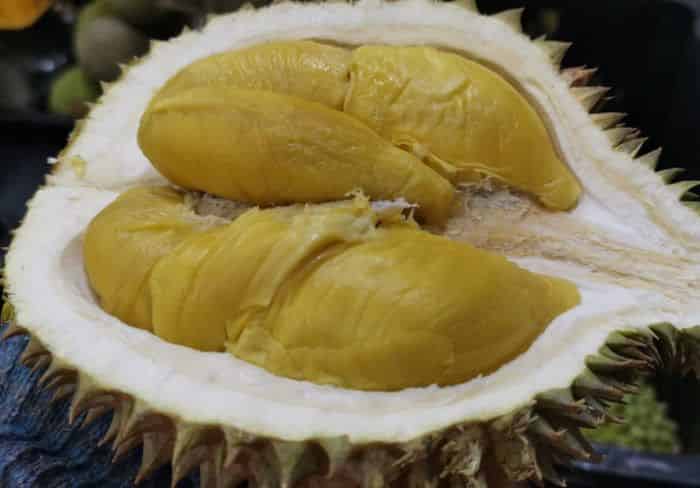 Image: Spike Empire
Typically considered to be a higher grade durian and pricer than most, the Black Gold durian boasts a nuanced, bitter profile suited for seasoned durian lovers seeking a more intense flavour. Its aroma is musky and strong, while its darker-coloured flesh has a custardy and smooth texture.
Black Pearl
Not to be confused with your favourite bubble tea topping, the Black Pearl durian, known as Hei Zhen Zhu, is named for its small and darker-coloured seeds. The Black Pearl may not be as vibrantly coloured as its cousins, but do not be fooled by its pale yellow look. This is a creamy one – sweet and mild with slightly bitter notes, all while maintaining a pleasant flavour.
D13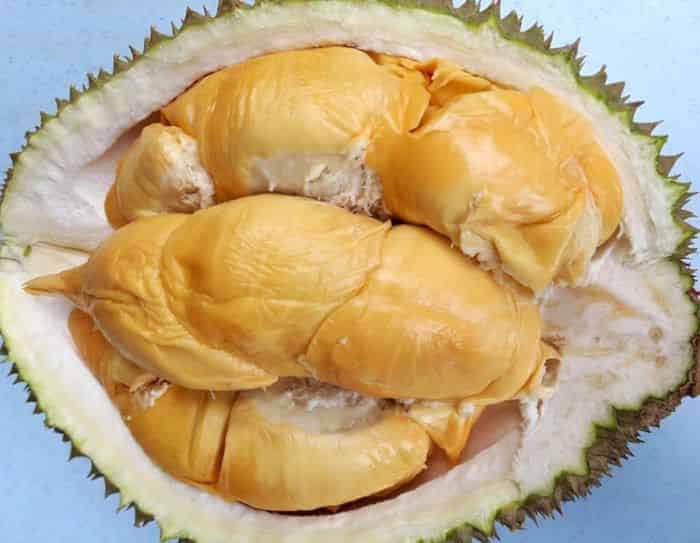 Image: Spike Empire
Got a durian newbie in the house? The D13 might be the one to order. A "beginner" durian, it's sweet, fragrant, and less pungent than most other varieties. It can also be differentiated by its deeper yellow and almost-orange hue, as well as its large seeds.
D24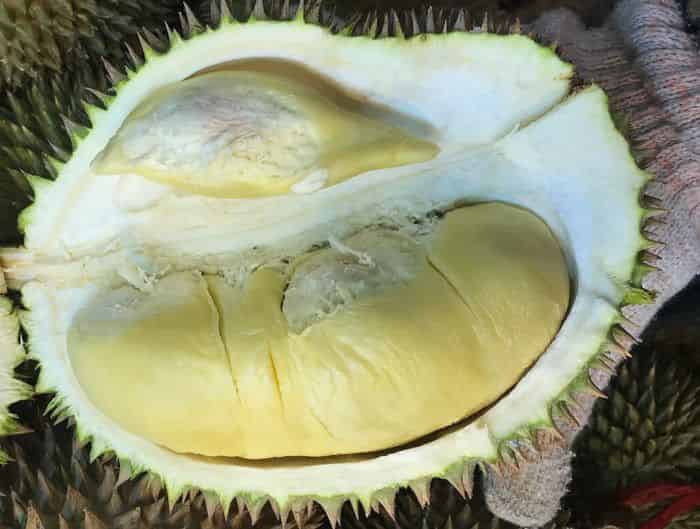 The D24 is widely known to be a crowd favourite! This pale yellow delight is smooth, buttery, and brings one a balanced flavour profile that's sweet with notes of bitter. Its aromatic flesh is also often used in desserts like pastries and puffs, enjoyed by young and old alike.
Golden Phoenix
This one's for the hardcore fans! Also known as Jin Feng, the Golden Phoenix durian is pale yellow – almost white – and brings with it a sharp, bitter taste and pungent smell. If you're not too keen on the sweet stuff, this could just be the pick for you.
Mao Shan Wang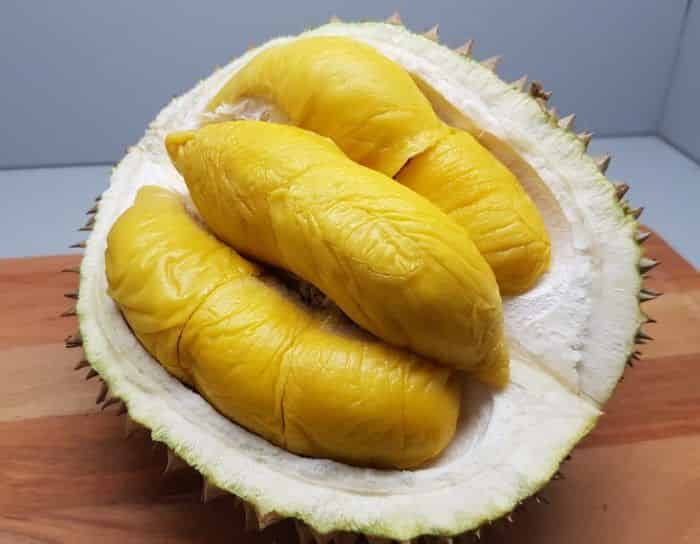 Image: Spike Empire
Mao Shan Wang (MSW), or Musang King, is commonly lauded as being the king of these kings. WIth its brilliant yellow flesh, satisfyingly bittersweet taste, and creamy texture, MSW durians are another crowd-pleaser. If you're looking for a sweet treat with that intense kick, this is the variant to indulge in.
Red Prawn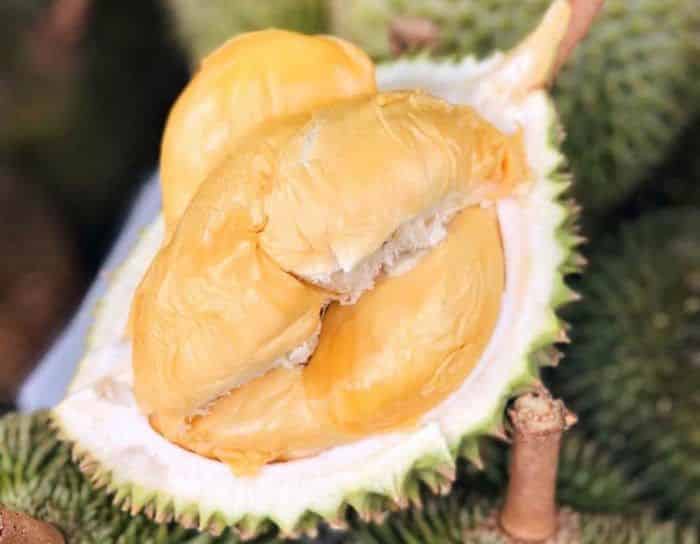 Image: Spike Empire
This is the pretty one! The Red Prawn durian, otherwise also known as Hong Xia or Udang Merah, is orangey red, just like a cooked prawn. Colour aside, it also stands out for being dense and creamy on the palate, with honeyed notes complementing its bitter nuances.
XO D24
Yes, you read it right, the XO durian does bring eaters a bit of an alcohol aftertaste, and this is due to the fermentation that occurs within its shell. It's a step up from the D24 for you durian lovers out there – it's got the pale yellow appearance and smooth flesh, but definitely more bitter and intense, with that punchy kick at the end.
Order now on GrabFood
Which is your favourite? Head over to GrabFood and take your pick from our list that includes GrabDurian by Spike Empire and Durianman. Or, for something different, you can get delicious durian desserts from our other merchants too! 
And, if you still can't get enough of durian, find out how else you can feed this obsession here.