Can't get enough of durian this season? We've got a variety of durian delights available on GrabFood to keep you satisfied!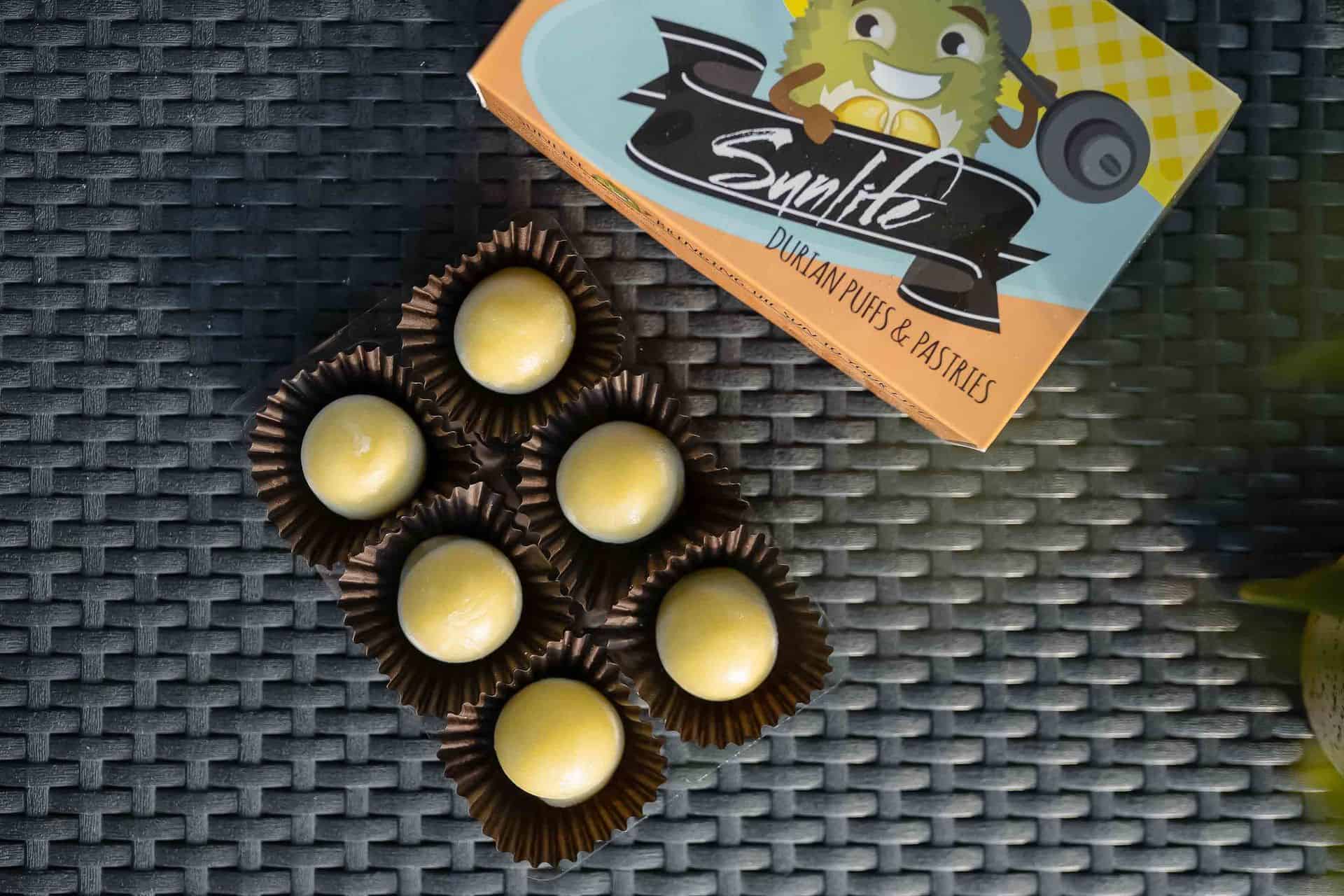 The King of Fruits is making its appearance this season in more ways than one. If you're looking for more ways to satisfy your durian cravings this year, we have a variety of specially curated durian delights from our merchants. Keep scrolling to find out what they are!
Fresh durian flesh
GrabDurian now features 5 varieties of durian flesh harvested fresh from the farm daily, available for same-day islandwide delivery! Order D13, Red Prawn, Mao Shan Wang, D24, Empire King (Black Gold) all on GrabFood from GrabDurian by Spike Empire, 1321 Fruit Store, Heavenly Guo, and more.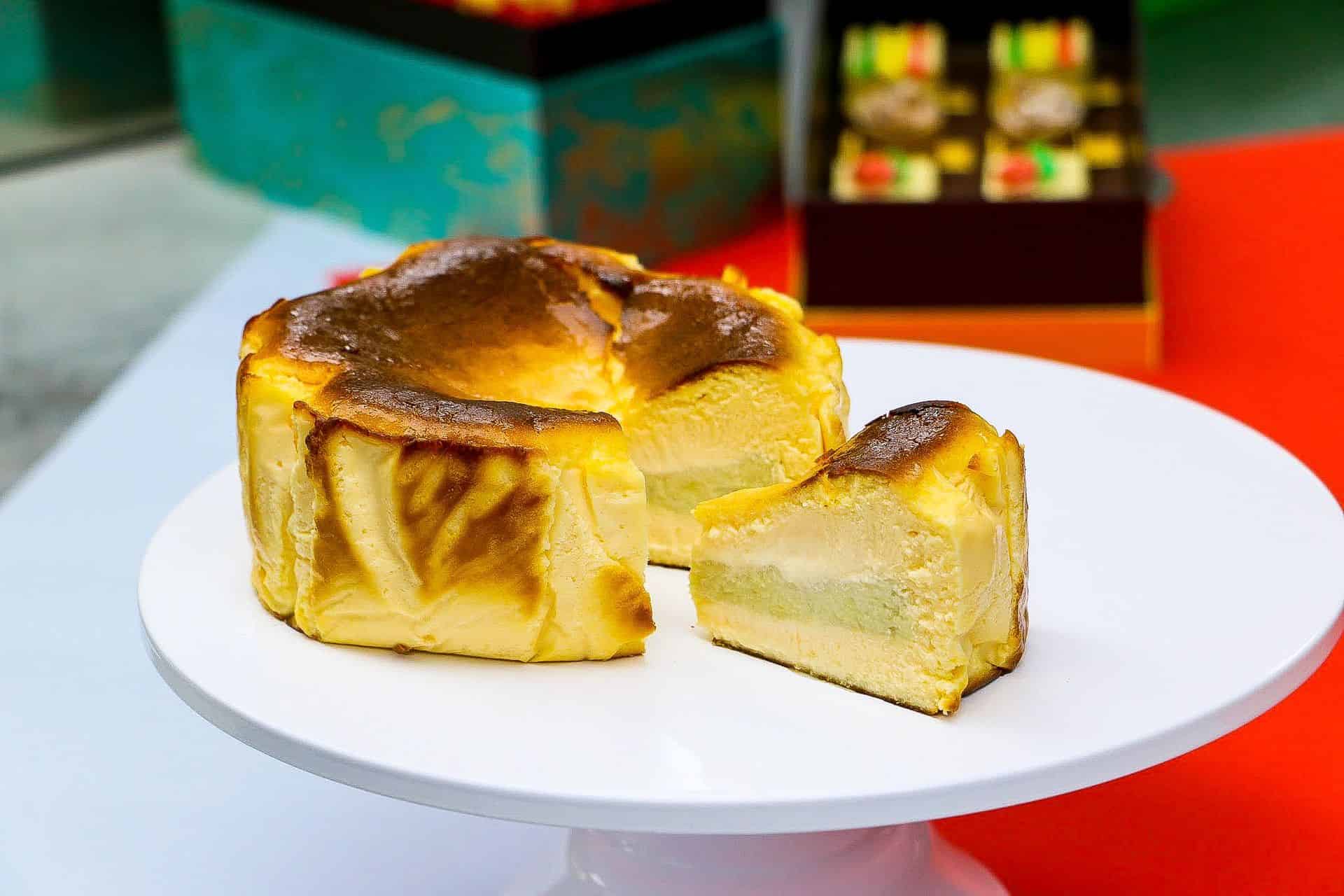 Image: Orchard Hotel Singapore
Durian Basque Burnt Cheesecake
If you love a good Basque burnt cheesecake, you'll also enjoy this crustless cheesecake with a creamy, custard-like centre of D24 durian. Indulge in the Durian Basque Burnt Cheesecake from Orchard Hotel Cafe and Hua Ting Restaurant, available islandwide.
Durian Ice Cream
We always love ice cream, especially on a hot day. How about making the icy treat even better with some rich premium Mao Shan Wang? You can satisfy your sweet tooth by ordering MSW Gelato Ice Cream (16oz) from Spike Empire Durian Pastries, and get it delivered islandwide!
Durian Chendol
Speaking of dessert, we can't leave out chendol! Durian chendol includes all the good stuff like chendol jelly, coconut ice cream, red beans, and attap seeds, with an extra scoop of durian puree to top it off. Order it from Nonya Nonya Restaurant to get a taste for yourself.
Durian Sticky Rice
The iconic Thai dessert gets a Singaporean twist! Enjoy premium grade Mao Shan Wang atop lightly sweetened glutinous rice in this unique creation. Definitely worth a try from Sawadee Thai Cuisine.
Durian Mousse Cake
If you already love the creamy texture of durian flesh, you'll really enjoy it in a mousse cake! Made with durian flesh and topped with fresh cream, this cake practically melts in your mouth. Get the D24 Mousse Cake from Melvados, and share it with the fam over afternoon tea!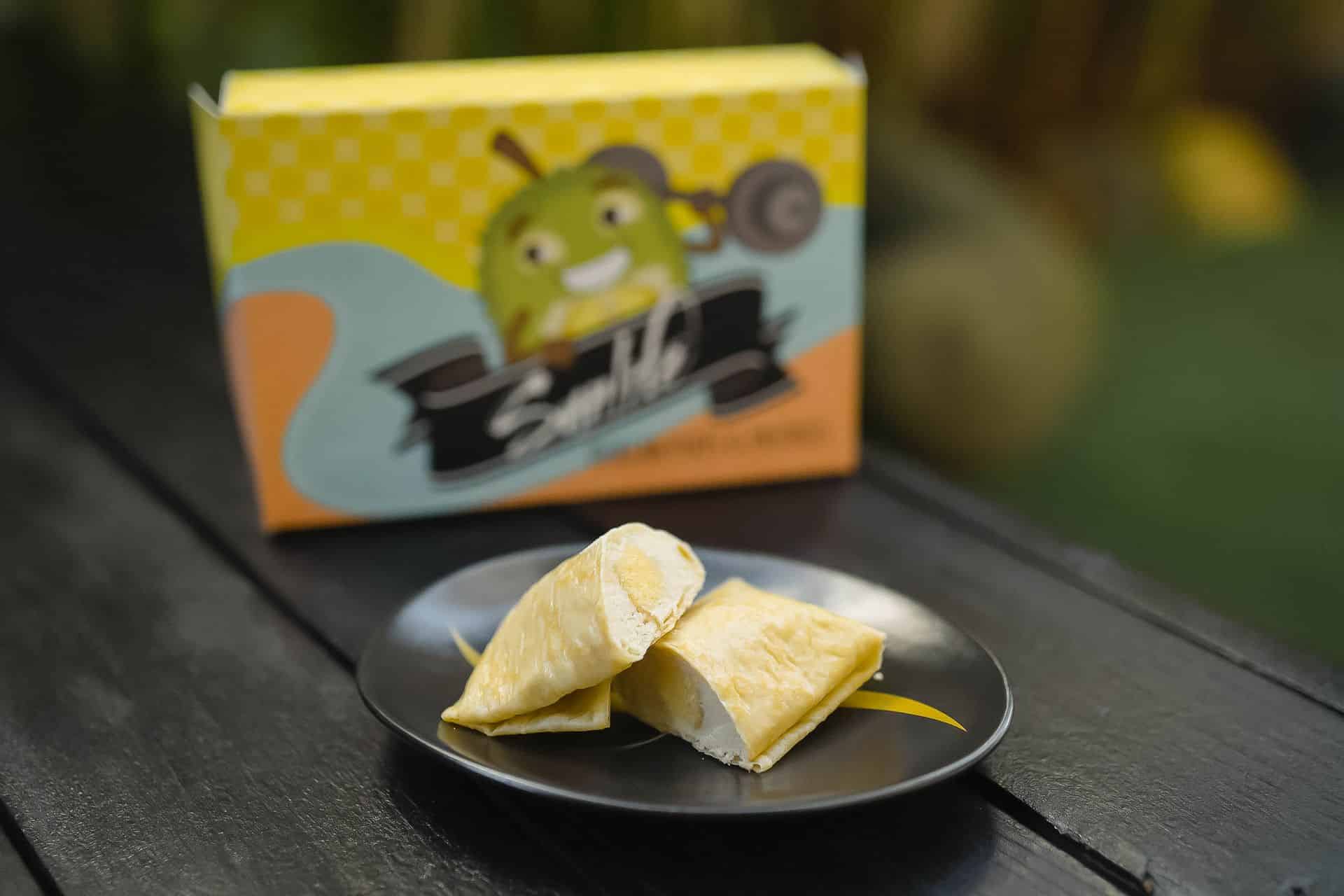 Durian Crepe
You've had the puffs and pastries, but have you ever tried a durian crepe? Enjoy flavourful durian puree and Hokkaido chiffon cake wrapped within the thin French-style pancake! Sounds yummy? Find the D24 Durian Crepe available on Sunlife Durian Puffs & Pastries.
Order on GrabFood
Your mouth watering yet? Satisfy all your durian cravings with #GrabDurian! From fresh durian flesh, to the array of unique dishes mentioned above, you can order them straight to your door.
Tag us at @grabfoodsg on Instagram when you're enjoying your durian delights, we'd love to see them!