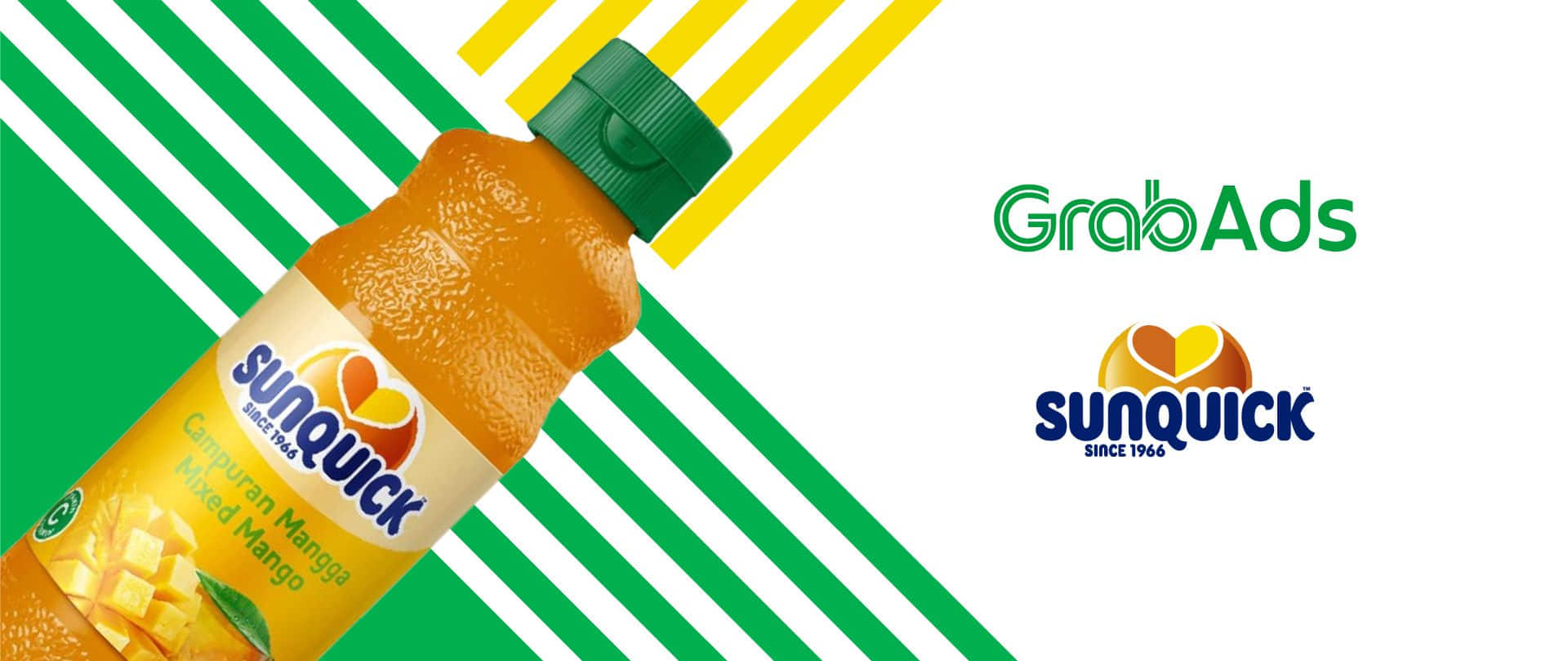 Challenge
When Sunquick, a popular brand of cordial juices in Malaysia, launched a new Mango flavour, it needed to gain fans for the new flavour quickly: internal data showed that most customers decide on cordial purchases even before entering a store. Sampling exercises are a great way to give consumers a taste of the product and boost sales. But, Sunquick's Mango cordial was scheduled to launch during Ramadan, when retail spaces are crowded with in-store promotions. Sunquick wanted to find a way to drive trials and influence consumer preference before shoppers even set foot in the grocery store.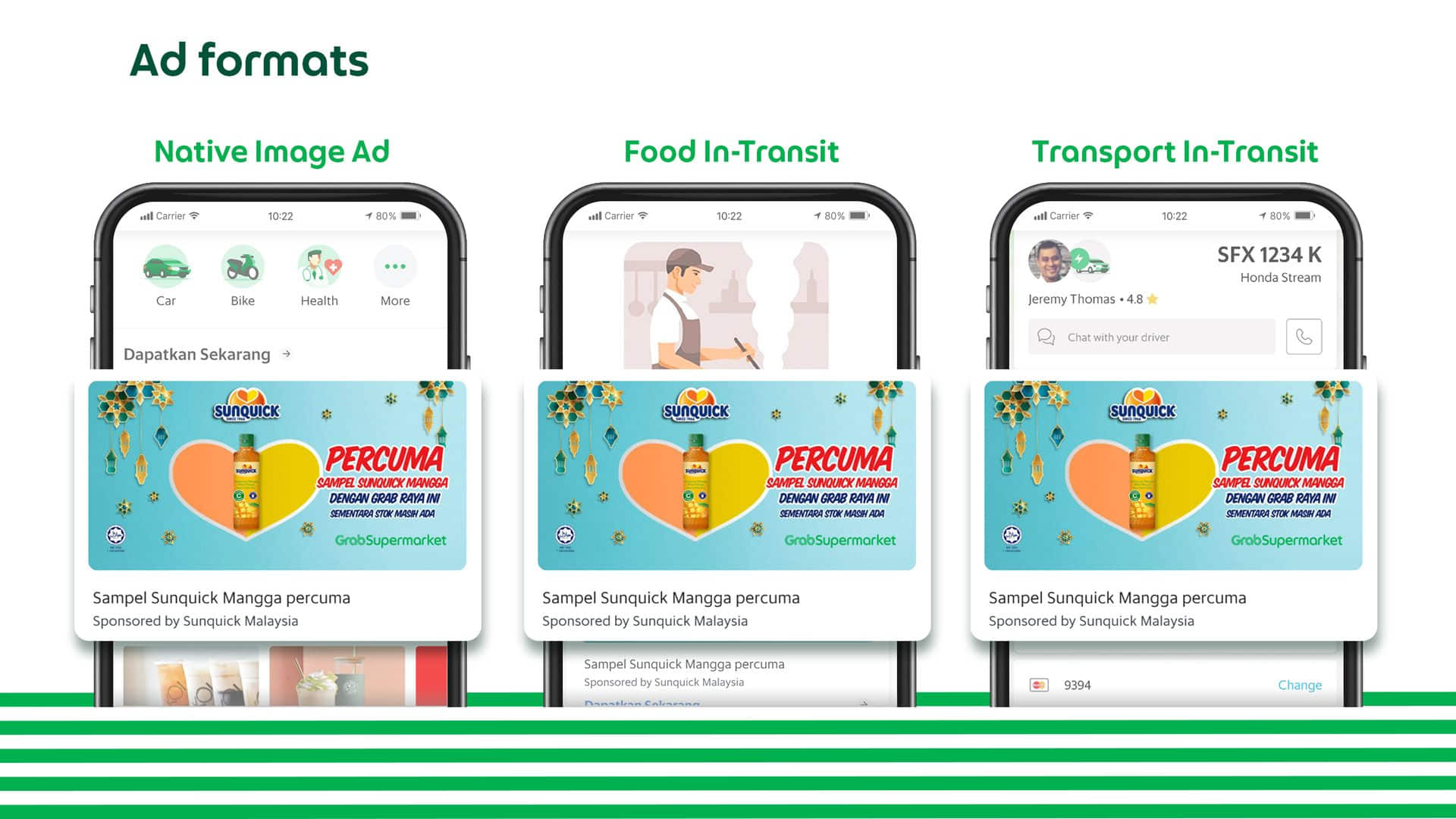 Solution
To help Sunquick win over customers early on in the consumer journey, GrabAds and the brand took the sampling exercise into the Grab app, away from noisy in-store promotions.
Next, GrabAds curated an audience list comprising habitual grocery shoppers and users who enjoyed similar beverages, and served them banners offering a free sample of Sunquick's new Mango cordial. The banners appeared at key moments of the user journey where users had the headspace to consider the offer. These include when users opened the app and when they're waiting for their food or ride to arrive.
One quick tap on a banner took the user to GrabSupermarket, where everyone who bought an item would have a bottle of Sunquick Mango cordial added to their basket. The Mango cordial sample, and groceries, would then be delivered to the customer, ready to help persuade them to pick up a bottle on their next trip to the store.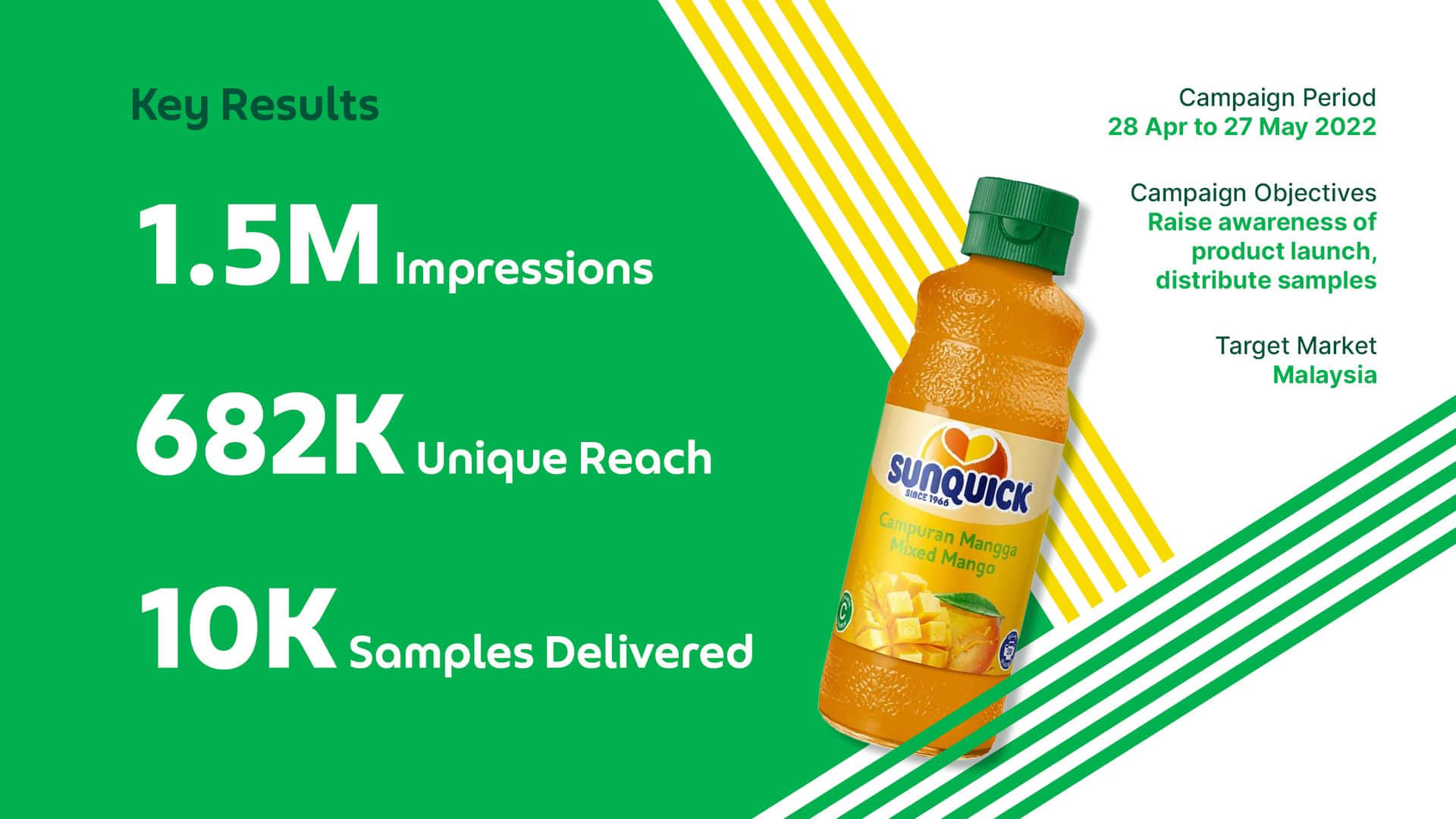 Results
In one month, the campaign reached 682,000 unique users and successfully delivered 10,000 samples to users who genuinely wanted to taste the cordial. It also generated 1.5 million impressions to raise awareness of the new Sunquick flavour during a, traditionally, busy advertising period.
To learn more about GrabAds and how we can help marketers meet campaign objectives, drop us a note and our team will reach out to you.