Challenge
Thirty percent of McDonald's business in Asia is consistently made up of deliveries compared to just 10% pre-covid-191. While growth is always a priority, the team in McDonald's Vietnam also wanted to retain its existing customers and win back those who have not ordered in a while.
McDonald's Vietnam needed to accomplish all three goals in one campaign and GrabAds had a solution to help them with their ambitious plan.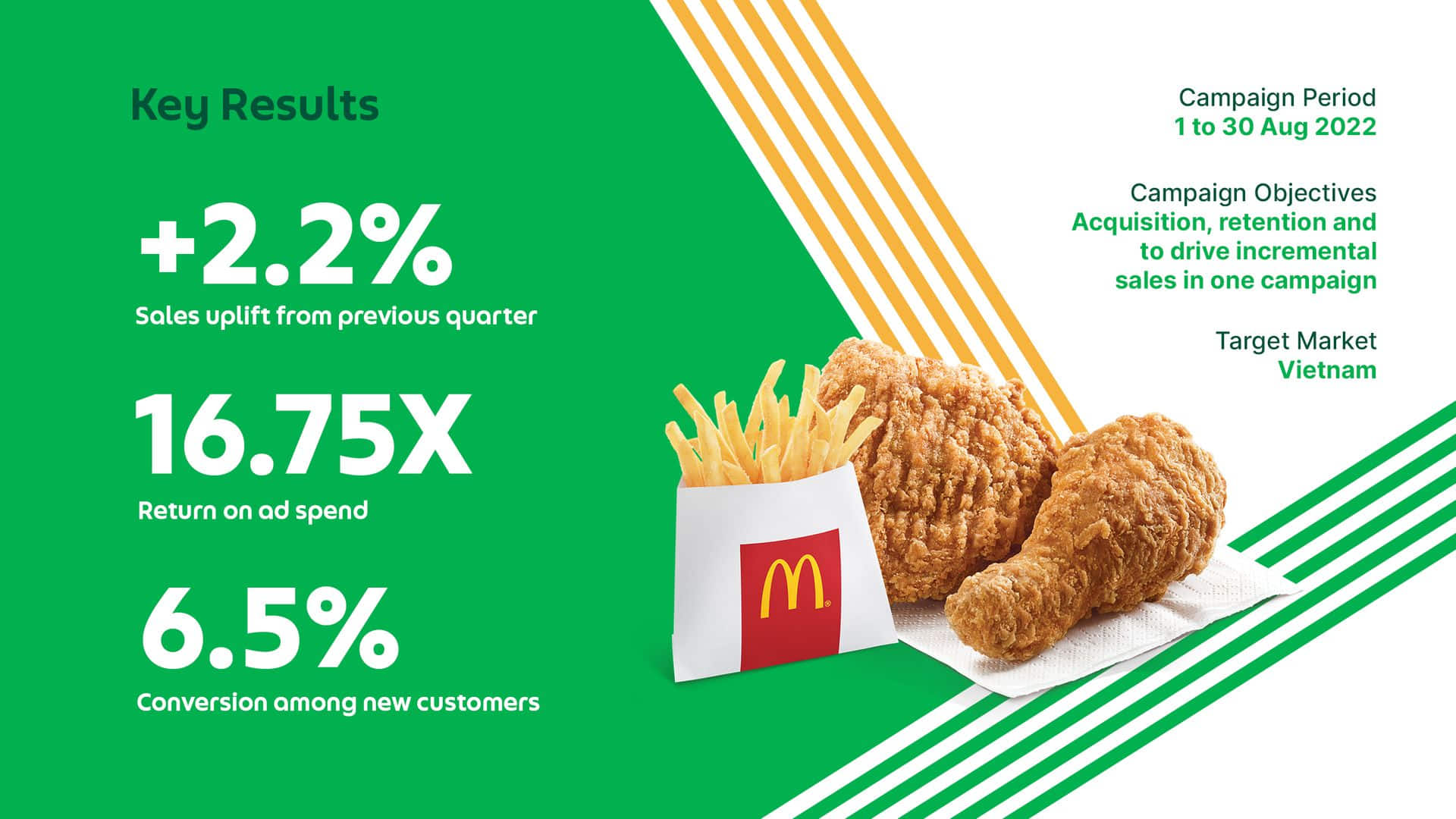 Solution
What the client needed to meet its business goals was a full-funnel-marketing solution: to reach customers who were at different stages of their journey with messages tailored to that stage. While this is not an uncommon approach, GrabAds was well positioned to execute it efficiently and in a highly measurable way because the entire funnel is inside the Grab app.
With help from GrabAds, McDonald's Vietnam would be able to raise awareness amongst potential customers, persuade those who have not ordered in a while to purchase again and influence existing active customers to continue buying.
To start, McDonald's worked with GrabAds to define which customers would fit the three segment profiles: potential customers, inactive buyers and active customers. Then it crafted banners bearing custom messages and offers for each segment, which the GrabAds platform served to each profile as they opened the app, browsed food options, or waited for their food or ride to arrive.
By consolidating the marketing efforts into a single campaign executed on the same app, it also allowed the platform to optimise the marketing budget as needed and serve the image ads in the placements it deemed best to achieve efficient results.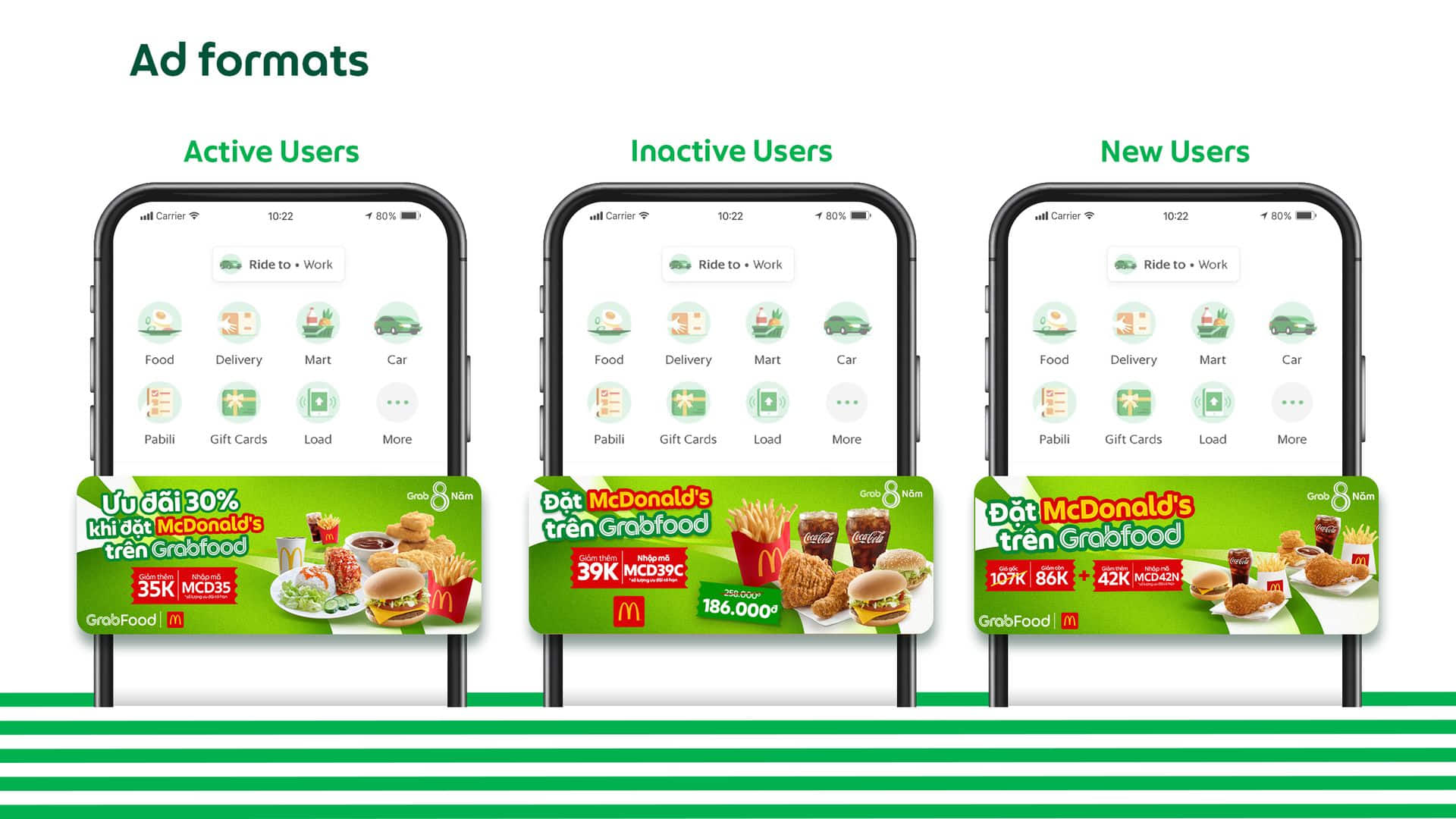 Results
Not only did the campaign bring in a 2.2% uplift in sales revenue from the quarter before, it did so efficiently, recording a ROAS of 16.75x. The campaign also influenced 6.5% of users who've never ordered McDonald's on Grab before to make their first order. It was clear that the full-funnel approach truly supported media budget optimisation to achieve desired results.
1 Eugene Lee, Regional CMO (Asia), McDonald's; excerpted from Grab VN Food & Grocery Trends 2022 Report