At Grab, your safety is our utmost priority. We understand it can be challenging for you, our Driver-Partners, to drive while switching between multiple apps.
To address these fundamental issues, we are launching a new navigation experience within the Grab Driver app, and we need your help to make it better! This step is crucial in creating the best experience for you when using our platform.
Here's what you can do to help pilot test this feature:
Step 1: Select Grab Navigation as your navigation provider
Step 2: Use it in your day to day driving
Step 3: Please take note of the following
Ease of using Grab Navigation while driving

Inaccurate Routing recommendations

Poor display of pick-up / drop-off locations

Other feedback that could make this app better for you, and your community of drivers
Step 4: Fill in this form below to provide feedback. https://grb.to/mapsbeta
Here are some examples of issues we have started to fix!
Sample feedback shared previously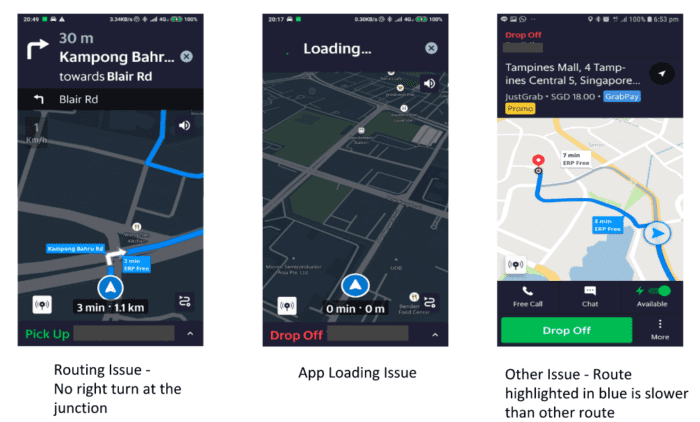 *Please ensure your Grab Driver App is v5.65.0 and above
---
How it looks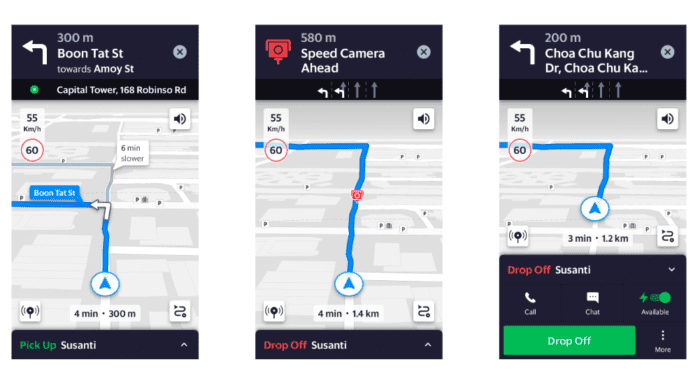 Do note that you can still receive back-to-back jobs or GrabShare matches while navigating within the Grab Driver app. Your map will automatically be updated when the job is accepted.
---
How to select Grab Navigation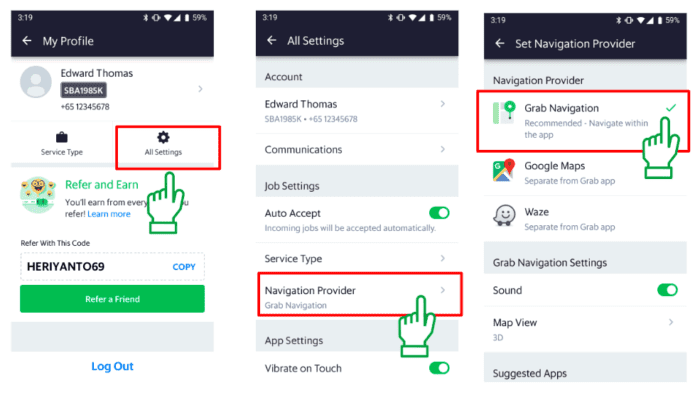 Enter your Grab Driver profile and access the '

Settings

' page

Tap on '

Navigation Provider

'

Select Grab Navigation
Grab Navigation will now open by default whenever you tap on the 'Navigate' icon during a trip.
---
Frequently Asked Questions
Q: How do I know if I'm part of the pilot programme?
A: You would have received an in-app notification or SMS from Grab indicating that you've selected to be part of the pilot programme. Please note that this feature is only available for Android devices with Grab Driver app v5.65.0 and above.
Q: How are routes recommended in the in-app navigation experience?
A: Routes are dynamically recommended based on the fastest route at that point of time.
Q: Can I the in-app navigation when not in a Grab job?
A: No. It can only be used while in a Grab job, or with the My Destination feature.
Q: I've accepted a back-to-back job / GrabShare match / Multi-stop ride / Change destination mid trip. Will my route be updated automatically?
A: Yes. Your route will automatically be updated after accepting a back-to-back job or GrabShare match.
Q: How do I share feedback / report any issues seen while using in-app navigation?
A: Please click here on the below link to share your feedback on Grab Navigation. In addition to this, there will be a satisfaction survey shared with 2-3 weeks after the start of Beta testing.
Feedback form: grb.to/mapsbeta