At Grab, engaging closely with our driver- and delivery-partners is essential for the smooth functioning of our business, and crucial to improving our partners' satisfaction with platform work. Through the years, we have explored different ways to give our partners the ability to make their voices heard.
In this piece, we share some of the learnings from these experiences that shape our current partner engagement strategy.
We need a diversity of channels to provide representative insights from the ground
Our partners are a diverse bunch. There are people who rely on our platform as a primary livelihood source, and others who seek to supplement their income. There are also Persons With Disabilities (PWDs) who want to achieve financial independence, and caregivers who need the flexibility of time that gig work offers.
Given this diversity, it is crucial that the feedback we receive is representative of these many voices. We offer our partners a variety of engagement formats to choose from, that vary in terms of formality, on- or off-line, and depth of participation. This allows us to reach as many partners as possible. We then amass feedback across our multiple engagement channels for a representative view of partner sentiment.
Take the in-app surveys we use as an example. These provide a quick and easy way for our partners to share their thoughts with us. They help us collect a large volume of feedback from a wide-ranging group of partners whose needs and expectations from gig work vary drastically. 
Such surveys are augmented with in-person engagement sessions. These Grab A Drink / Kopi sessions let partners gather for longer in-depth chats with Grab management on specific product or business changes. For a partner looking to get more involved in Grab's decision-making process, this channel provides an opportunity to better understand the product and offer meaningful insights based on their personal experiences.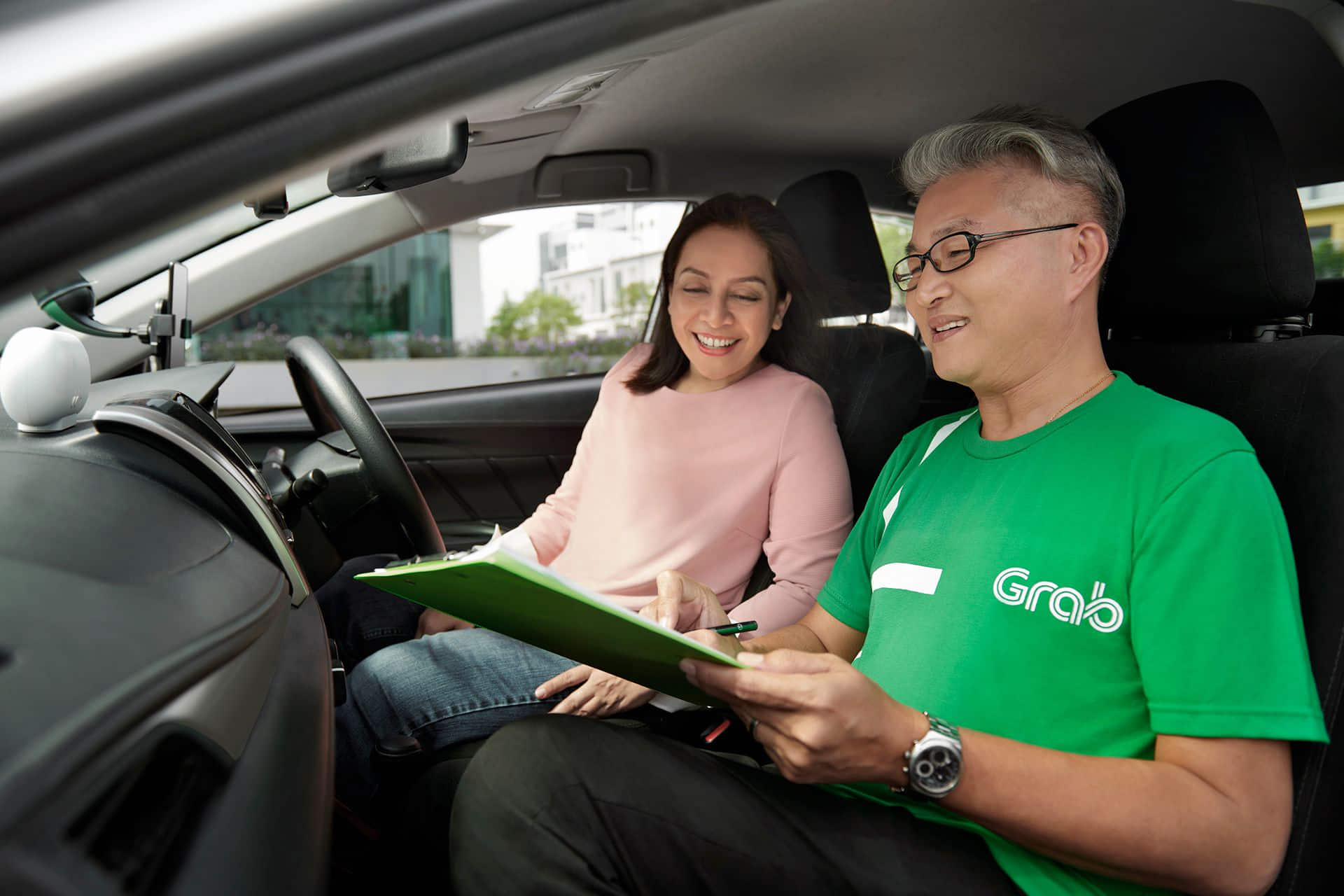 These channels must facilitate direct, real-time feedback given our dynamic marketplace
As a fast-moving platform marketplace, it is critical that partners are able to provide feedback to us directly, with as few intermediaries as possible. This allows us to respond quickly.
One example is the ability of our driver-partners to share real-time feedback on their overall trip experience through the 'Driver Rates Trip' feature. They may include feedback on the route, payments and passengers. Such data helps us immediately identify and address concerns through new feature designs to improve their driving experience.
We also leverage social media platforms that many of us already use on a daily basis. This is an important channel that allows our partners to provide direct, real-time feedback on new initiatives. In all countries, we have Facebook groups for our partners.
In Singapore, these groups – GrabKakis and GrabWarriors – serve as online forums through which we can communicate and receive immediate feedback from our partners. Likewise, in Thailand, we utilize Facebook Community Groups to communicate directly with our partners and ask for their input on new initiatives.
To create win-win outcomes for all, these channels must promote constructive collaboration
Beyond our partners, there are also other important parties we often need to involve in the conversation on other issues related to the platform.
These could include consumers who expect optimal service and governments who look after issues such as gig worker welfare. Sometimes, the interests of these different parties may not always align. For example, consumers may want their orders to arrive as quickly as possible, but delivery-partners should not be singularly focused on speed which may compromise their safety. Hence, opportunities that bring the various parties together can help foster deeper understanding and allow different stakeholders to constructively find the best outcome for all.
We believe in engaging with a wide range of different parties to do this well. For instance, we are supportive of the various tripartite structures in Singapore that provide a space for platform companies, government agencies, driver and rider associations and academics to come together to understand the challenges and opportunities surrounding platform operations.
We also engage closely and directly with the National Private Hire Vehicles Association (NPHVA) and National Delivery Champions Association (NDCA) to understand their perspectives, which in turn helps us identify resources and solutions workable for all parties involved.
In other countries, we have also created groups to represent partners. In Thailand, we set up the Grab Partner Club where a group of approximately 15 driver- and delivery-partners are drawn from locations across the country and appointed on a rotational basis. Members are responsible for collecting feedback from their local partner networks, and proposing solutions to any identified challenges that may arise.
The types of feedback we have received from the Partner Club has ranged from business topics like fares or incentive changes to product design, such as user-interface design changes on the app itself. Once we have developed a solution in consultation with our Partner Club representatives, we make sure to communicate changes to our entire network.
Overall, we have found that maintaining a variety of feedback channels with varying levels of formality, depth, structure, and involvement from partners has contributed to increased partner representation and satisfaction.
This is in addition to the various frameworks and processes we maintain – to deal with all other types of partner needs such as specific cases, appeals and grievances. We hope to continue innovating to launch new channels of engagement, as the journey to improve partner voice and representation is ever-evolving.
We continue to welcome input from all interested parties to continue raising suggestions with us to make Grab the best platform it can be.