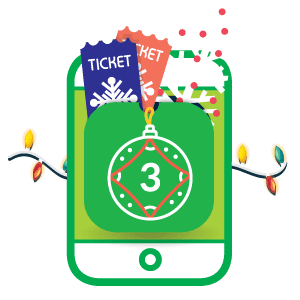 FOR ALL PLATINUM MEMBER
We're throwing a party in
your honour on Thursday
6 December.
Christmas is more rewarding when it's shared. And the best moments together are
priceless ones. So now, if you're a Platinum GrabRewards member, you'll
be able to enjoy a day out at Christmas Wonderland at Garden's by the Bay for
just 1 point for a pair of tickets.
Redeem a pair of the Christmas Wonderland reward for 1 point

Follow the instructions in your GrabRewards page for your ticket admission

Make a day of it on 6 December 2018

Post pics with #BetterChristmas to share the joy
Redeem now
---
Find out more about Christmas Wonderland and directions to
Garden's by the Bay at www.christmaswonderland.sg