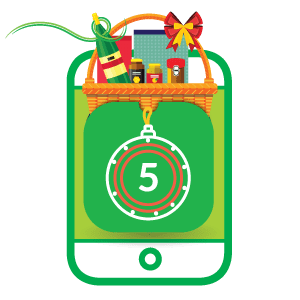 Families come in all shapes
and sizes. Why shouldn't
your Christmas meals?
Getting everyone together for a meal shouldn't have to involve making bookings
weeks in advance or standing in line for a table. Enjoy the holidays in the comfort
of your own home, office, the park or anywhere you choose. It's your celebration
so it should play by your rules.
Feast, fuss-free, with these GrabFood bundles. And because Christmas is all
about giving, we'll deliver it to your door (or park), with zero delivery fee. Scroll
down to see what we've got for you. We've even made it
easy by categorising it based on your family's size.
When you know what you want, launch your GrabFood app and click on the
Christmas cuisine circle to see what's delivering near you.

ORDER NOW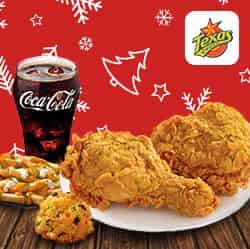 Feast for 1$10.60
---
2 Piece Golden Jolly Combo
2 pcs. Golden Jolly Chicken
1 Cheese Fries
1 Honey Fruity Butter Biscuit (NEW)
1 Regular Coca-Cola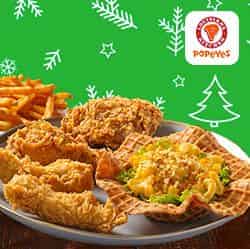 Feast for 1$10.60
---
Chickmas Buddy Meal
1 pc. Mac N Chickmas
2pcs. Chicken
2pcs. Chicken Tenders
1pc Blueberry biscuit
1 reg Cajun Fries
1 reg mashed potatoes with Cajun gravy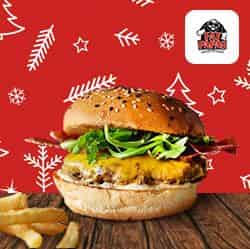 Feast for 2$49 + GST
---
Party Set for 2
2 Specialty Burgers of Your Choice
1 Mozzarella Cheese Sticks
1 Chilli Queso and Corn Chips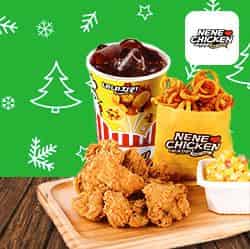 Feast for 4+$28.90
---
Christmas Special Set Meal
10 pcs. Wings n Sticks with 2 dips
1 Cheesy Pop
2 White Rice
1 Soy Rice
3 Coca-Cola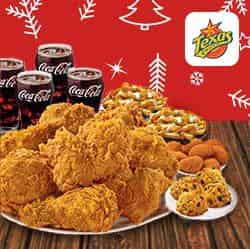 Feast for 4+$46.90
---
8 Piece Golden Jolly Bundle
8 pcs. Golden Jolly Chicken
8 pcs. Nuggets
4 pcs. Honey Fruitty Butter Biscuit (NEW)
4 reg Coca-Cola
Feast for 4+$105.93
---
Holiday Party Set
1 BBQ Beef Ribs
1 Country Fried Steak
2 Specialty Burgers of Your Choice
1 Spicy Drumlets
1 Corn Chips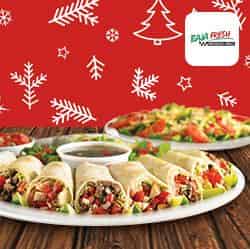 Feast for 8+$199.95
---
Christmas Mini Party Pack
8 Mini Chicken Burritos
8 Slices Shrimp Quesadillas
2 Portions of Street corn
8 Small Brownies
8 Canned Drinks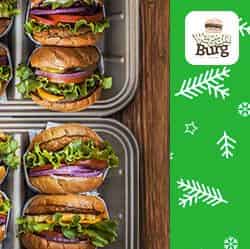 Feast for 8+$104.75
---
Party Pack
12 Halfwiches:

Featuring the Char-Grilled Satay, Creamy Shrooms, Avocado Beetroot, Smoky BBQ, Mustang Relish and Tangy Tartar

Mixed Platter:

Seaweed Fries, BBQ Franks, and Sizzlin' Broccoli

Drinks:

2 bottles of Pokka Green Tea (1.5L)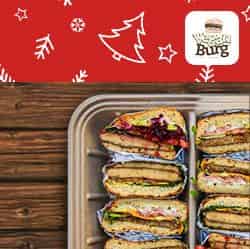 Feast for 12+$143
---
Party Pack
12 Full Burgers:

Featuring the Char-Grilled Satay, Creamy Shrooms, Avocado Beetroot, Smoky BBQ, Mustang Relish and Tangy Tartar

Mixed Platter:

Seaweed Fries, BBQ Franks, and Sizzlin' Broccoli

Drinks:

2 bottles of Pokka Green Tea (1.5L)