The pandemic has been a challenge for many, including the F&B industry, especially with the prolonged MCO and the loss of dine-in sales needed to cover overhead and operating costs, and we understand that deliveries alone are not enough to cover the business cost. This is because for many, delivery services are intended to provide supplementary sales to complement dine-ins, not replace it.
However, we would like to do more for our Micro, Small and Medium Enterprise (MSME) merchant-partners by helping to generate more sales for them, regardless if you are new or an established GrabFood merchant. Ultimately we believe that this will help to sustain the ecosystem.
Therefore, we have launched Minggu Peniaga Kecil to increase visibility and drive more consumers and sales to MSME merchant-partners.
Minggu Peniaga Kecil is part of our GrabFood Small Business Programme and we are committed to helping small businesses achieve success. It's a fully funded promotion by Grab during every GrabFood Small Business Week (Minggu Peniaga Kecil) campaign.
Read on to find out more about this campaign!
What is GrabFood Small Business Week (Minggu Peniaga Kecil)?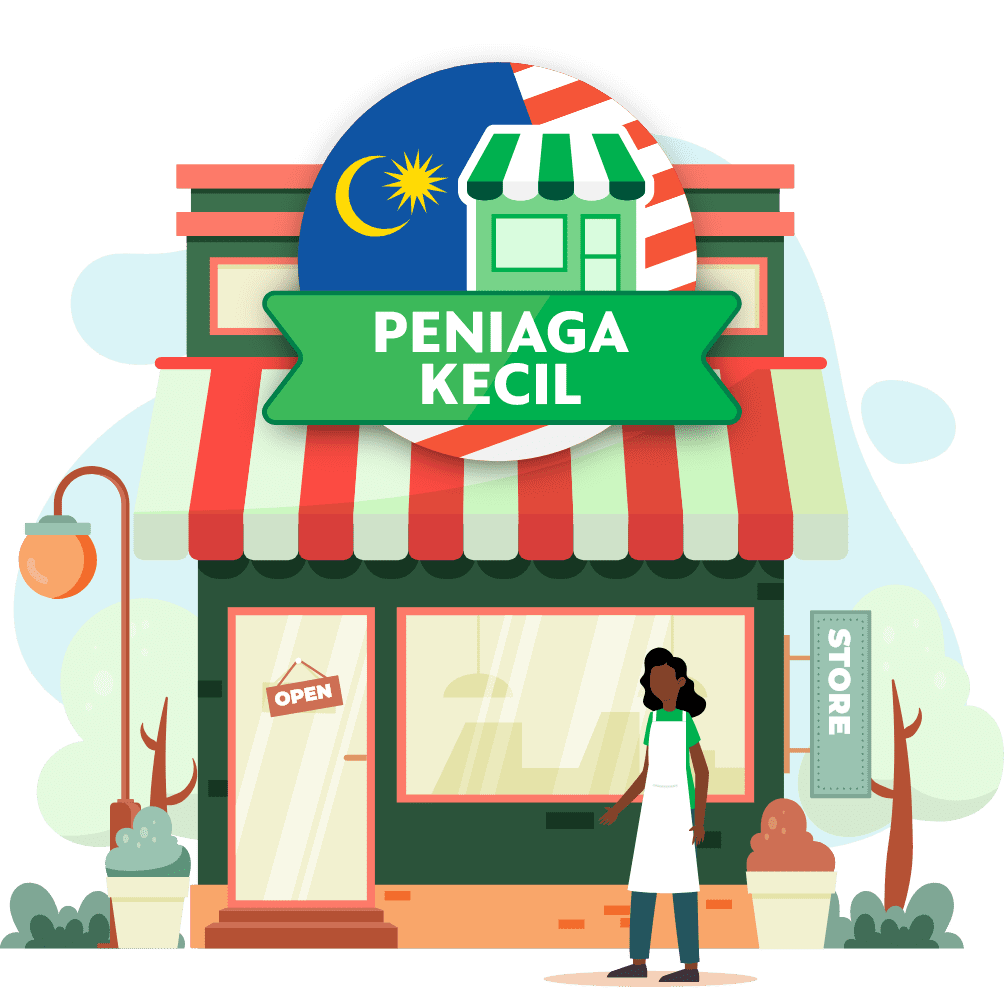 GrabFood Small Business Week – also known as Minggu Peniaga Kecil – is a week-long campaign that takes place every month. During this week, Grab runs fully-funded promos to help increase sales for MSME merchant-partners on the Grab App.
Beginning with free deliveries on 25 May 2021, these campaigns encourage consumers to support businesses like yours while enjoying savings when they order from you!
How has Minggu Peniaga Kecil benefited MSMEs?
Participating businesses observed a 30% uplift in sales
Businesses observed an average of 30% increase in sales from the first two promotions that took place in May and June. The majority of these businesses also continued to receive more steady orders compared to before the promotion periods. The promotions also helped them attract new consumers with an average of more than 56% of new consumers coming from both our May and June Minggu Peniaga Kecil promotions.
But don't just take our word for it – here's what some of the participating businesses had to say.
What qualifies your business as an MSME?
You can enjoy the benefits of Minggu Peniaga Kecil if you are an MSME. If you are a GrabFood merchant-partner and meet the requirements below, your business is qualified as an MSME and you will be enrolled automatically in the GrabFood Small Business Programme!
Programme requirements subject to change at Grab's discretion. We'll send you an email each month to let you know if you meet the requirements to be in the GrabFood Small Business Programme.
Start growing your business with specialised support. Join GrabFood now and attract consumers with fully-funded promos during Minggu Peniaga Kecil!
Click the button below to join GrabFood!