The party don't start till the cake comes in! You can count on our reliable and trained riders to take extra careful measures to ensure that the cake is safely delivered for everyone to enjoy. 
Sweeten up your celebrations now!
---
Here's how you can enjoy this GrabFood deal:
Step 1:
Download the Grab app from the Apple App Store and/or Google Play Store.
Step 2:
You will need the Grab app installed with a registered Grab account to launch GrabFood.
Step 3:
Under "Whole Cakes" category, select among available merchants and choose desired cake.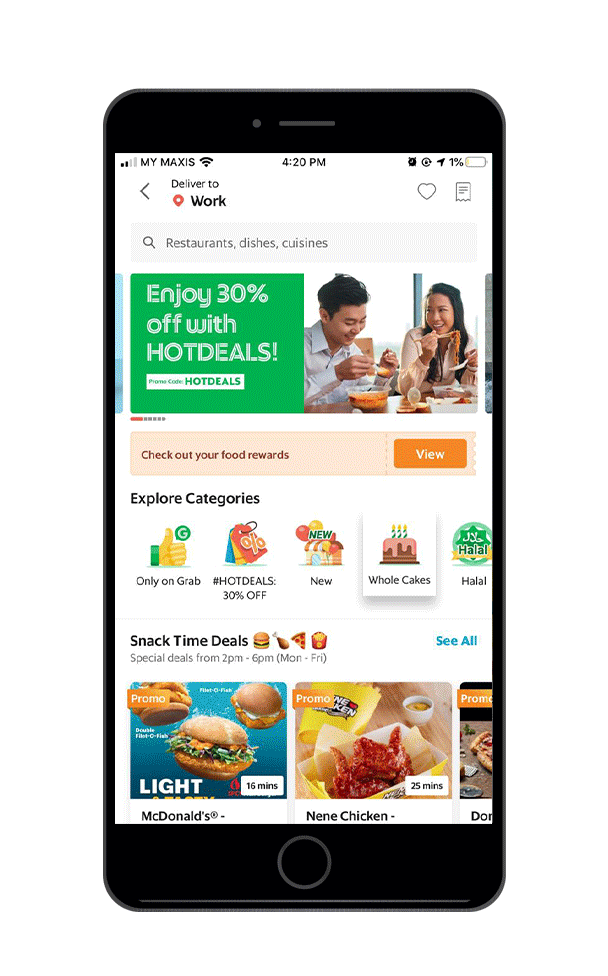 Step 4:
Complete the order and get ready to celebrate your special occasion with a whole cake!