Tekan di sini untuk terjemahan Bahasa Melayu
Driving during the festive period can be productive and lead to higher earnings. However on the busiest day of the year, you will come across various situations; some pleasant but some may not be. Hence, we like to share a few handy tips on how driver-partners can be fully prepared.
Tip 1
In the event an unpleasant incident happens, pull over the car to the side before proceeding to handle the situation. Safety comes first. It is also advisable to turn off the availability button so no more jobs get accepted.This would keep your cancellation rate intact.
Tip 2
Get your camera ready before dealing with any mess or damages. Take clear images of the affected area as reimbursement of minor cleaning / restoration charges require valid evidence such as photographs and receipts.
Any minor damages incurred to your vehicle is claimable of up to RM150. Evidence (photographs and receipts) must be submitted along with your report to make the claim.
List of minor damages include:
Vomit

Food and drinks spills

Dents and scratches (internal and external of vehicle)

Dirty seat stains caused by passengers
*Please note that the policy applies on a case by case basis as the circumstances for each case will vary. All claims must be made within 14 days from the date of the incident.
How to claim in the Grab driver app:
Click 'Support' in your App

Click on 'Help Centre'

Click 'Report a past trip issue'

Click 'Feedback about my passenger'

Click on 'My passenger made a mess or damaged my car'

Select the relevant trip
Click here to make a claim on the website.
Tip 3
Whether it's attending the countdown to watch the fireworks or spending time with loved ones till late, some passengers might be tired after an eventful day which might increase the chances of belongings getting left behind in the car. You may contact us immediately for assistance if it happens. Alternatively you may visit here to report such cases.
Tip 4
High demand for rides usually falls between 9pm – 11pm as people head out for the countdown. You can also expect demand to pour in after midnight because that's when the celebrations are over.
It is definitely a challenge when the traffic is heavy on such an occasion.
For driver-partners in bigger cities such as Klang Valley, Johor Bahru, Penang, Melaka, Kuching and Kota Kinabalu, do ensure every minute on the road is well spent by referring to the Time Booster Schedule maximise your earnings on that day!
For other cities, please stay tuned for any festive incentives via the in-app incentive section nearer to New Year's Eve.
Tip 5
Call it a day if you are no longer able to continue to pick up passengers or your car is not in the condition to do so. Afterall it is the first day of the year. Have some fun!
---
GrabAcademy
To further improve the livelihood of our drivers, we have also launched GrabAcademy, a 4-week free programme designed to help our driver-partners in learning new skills for their everyday life.
In conjunction with International Day of People with Disabilities, our friends from National Council for the Blind Malaysia (NCBM) and Malaysia Confederation of the Disabled (MCD) have helped us out on conducting courses on How to handle Passengers with Disabilities.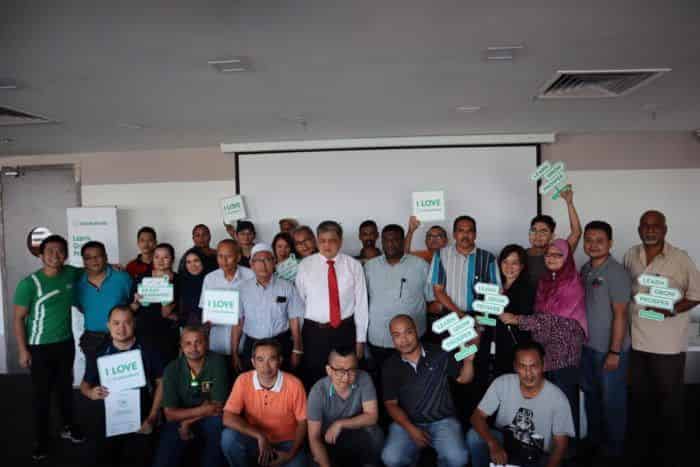 Grab has also organised Lepaklah Session catered exclusively for deaf driver-partners. There were a total of 31 driver-partners in attendance. During the session, tips were shared on how to communicate with passengers as well as what to do in difficult situations. We also managed to garner feedback to understand these driver-partners' experience.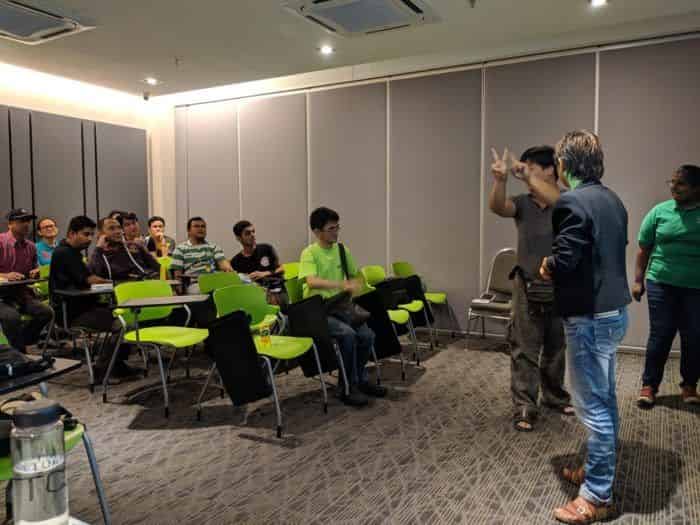 ---
GrabCorner
Want to know how you have been performing on the Grab platform or what your passengers have said about you after you completed a ride? Now you can with GrabCorner!
Within this new in-app section, you can also see how many rides you have completed and how many of those rides were rated 5-stars. Aside from that, there are also helpful daily driver tips and polls curated just for you.
*Only available to Android users. Please update your app to the latest version.
---
GrabAllStars Rewards – Monthly Highlights
GrabAllStars is a programme that provides benefits to driver-partners, through a wide selection of merchants. This includes cheaper pricing to reduce your daily expenses.
Here are some of the attractive rewards available for you to redeem this month:
*Only available in Klang Valley, Negeri Sembilan, Penang, Ipoh, Johor Bahru, Malacca, Kuching and Kota Kinabalu.
Kindly be reminded that all members of the Grab community are required to follow the Code of Conduct and Terms of Services.