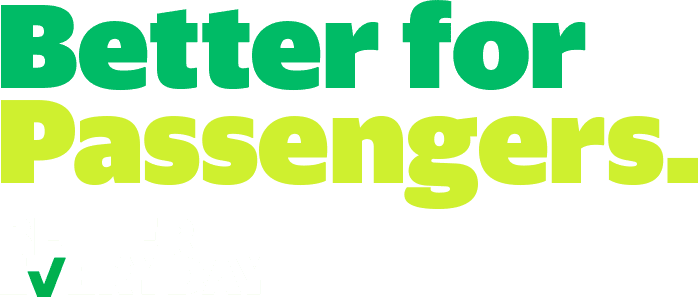 Grab started with safety in mind, and it will always be our priority.
See below for a quick snapshot of our key safety features, or dive into the full story here.
Grab ditubuhkan atas sebab keselamatan dan itulah keutamaan kami.
Lihatlah ringkasan ciri-ciri keselamatan kami atau ketahui dengan lebih mendalam di sini.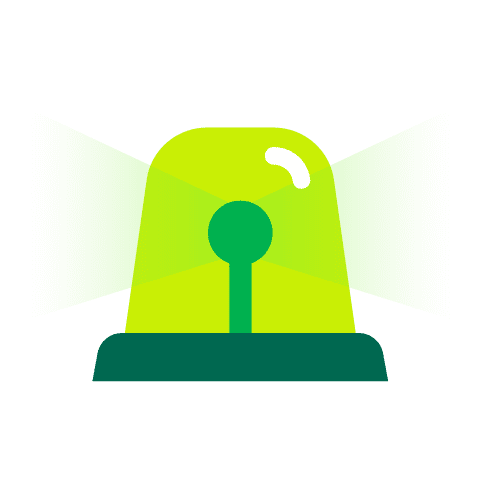 Emergency Button
Call for help to your exact location. This button will notify your loved ones or the local authorities.Minta bantuan ke lokasi anda. Fungsi ini turut memaklumkan keluarga terdekat atau pihak berkuasa.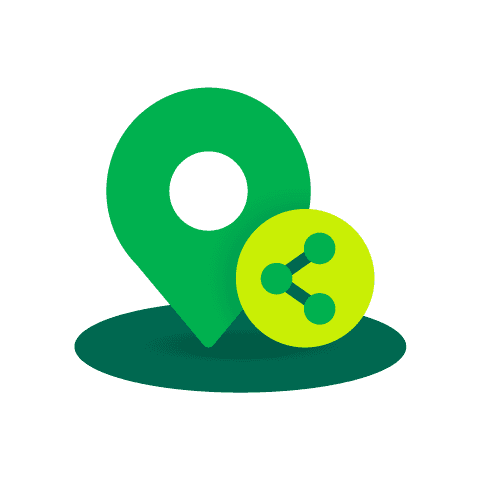 Share My Ride
Share your location easily with your loved ones in real time, along with the details of the ride you're in and who your driver is.Kongsi lokasi anda secara langsung dengan mudah bersama yang tersayang, serta maklumat perjalanan dan pemandu.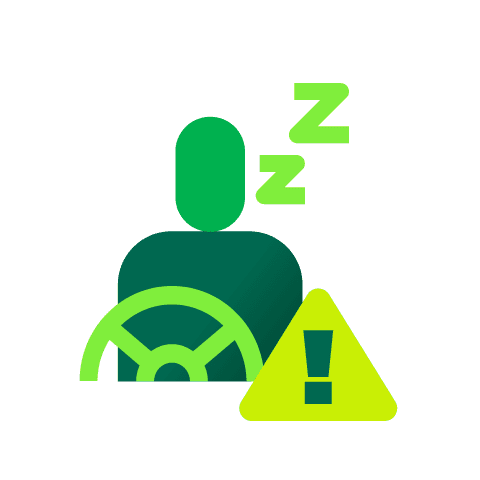 Driver Fatigue Management System
This system uses data science to analyse fatigue, so it can remind your driver to take a break when necessary.Sistem ini menggunakan sains data untuk menganalisis keletihan agar ia boleh memberi peringatan kepada pemandu untuk berehat jika perlu.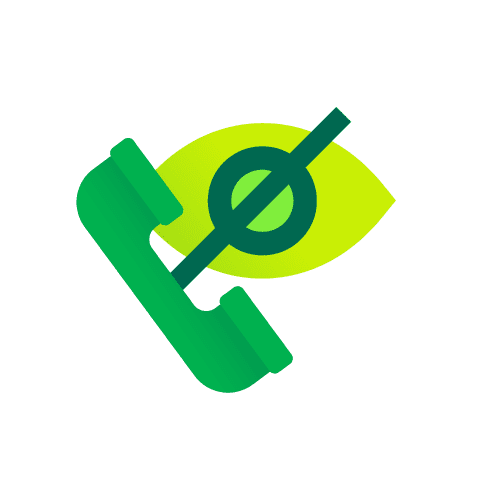 Number Privacy
Every time you call your driver via the app, your number will be hidden. That way, your privacy will always be protected.Setiap kali anda menghubungi pemandu melalui aplikasi, nombor anda akan disembunyi. Inilah cara kami melindungi privasi anda.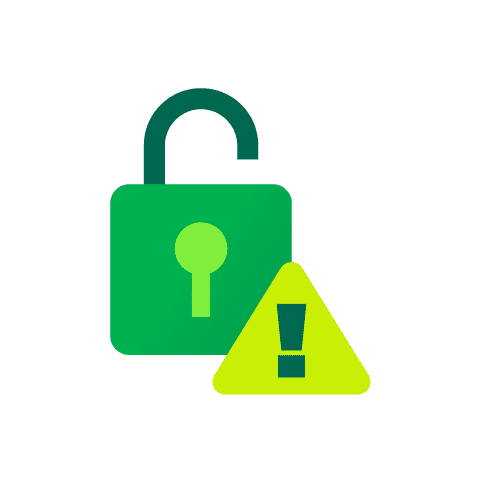 Suspicious Login Detection
To protect your account from accidental or intentional takeovers, security checks are performed to verify your identity.Untuk melindungi akaun anda daripada ancaman pencerobohan data, pemeriksaan keselamatan akan dilaksanakan untuk mengesahkan identiti.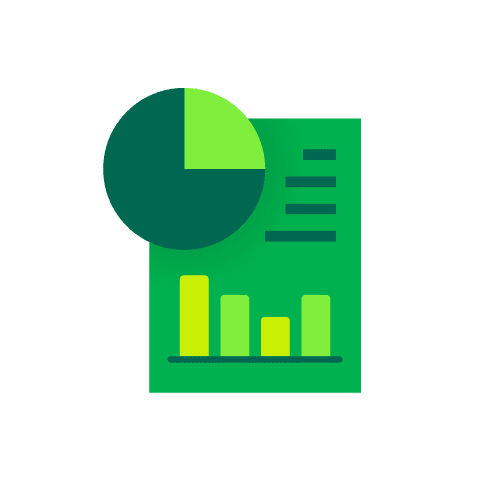 Driver's Weekly Report Card
Using advanced algorithms, we track our drivers' driving characteristics, and give them weekly reports to improve on safety and comfort.Melalui algoritma termaju, kami mengesan ciri-ciri pemanduan pemandu anda dan berikan laporan mingguan untuk meningkatkan keselamatan dan keselesaan.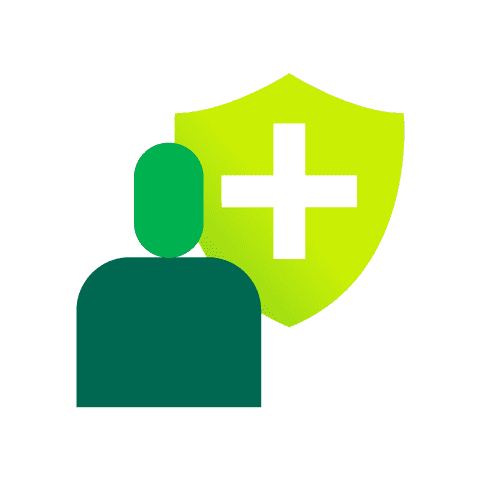 Personal Accident Insurance
Know that you're protected throughout your ride with our free Personal Accident Insurance. To make a claim, just submit a form via our Help Centre.Anda dilindungi oleh Insurans Kemalangan Peribadi sepanjang perjalanan bersama kami. Untuk membuat tuntutan, hanya hantarkannya melalui Help Centre kami.
From the moment you book a ride, right till the moment you arrive at your destination, we are constantly enhancing your experience in many ways.Dari mula anda menempah pemandu, sehinggalah anda tiba ke destinasi, kami sentiasa mempertingkatkan pengalaman anda dalam pelbagai cara.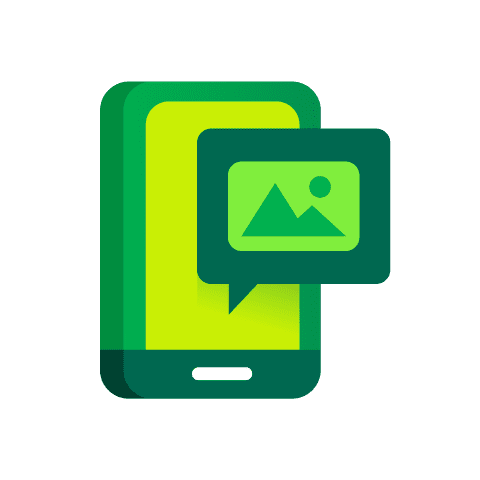 GrabChat Picture Messages
To help your driver locate you quickly, you can send a picture of your exact location.Anda boleh menghantar gambar untuk membantu pemandu mengesan lokasi anda.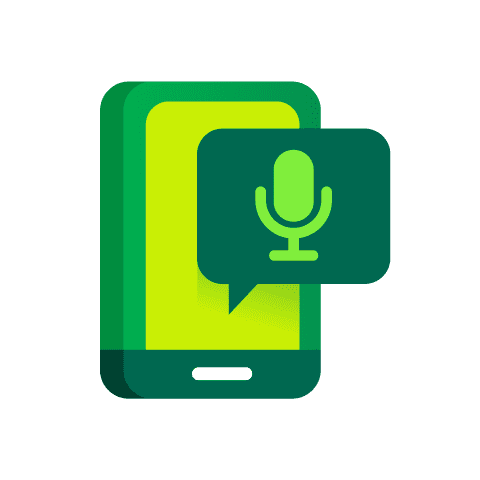 GrabChat Voice Messages
Can't type at the moment? Reach your driver by sending a voice message instead.Sukar untuk menaip? Hantarkanlah pesanan suara kepada pemandu.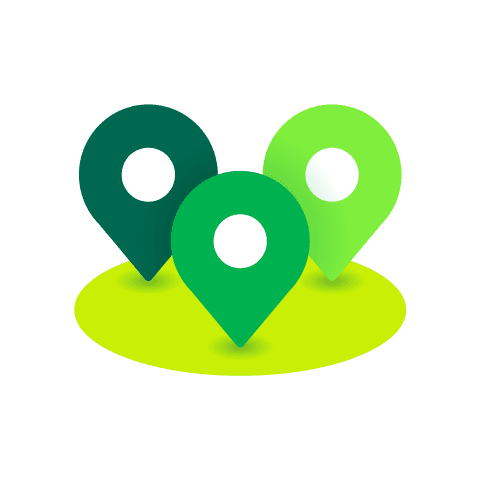 Recommended Entrances and Pick-up Points
We've added 4 million pick-up points across Southeast Asia. So it's more convenient for you to pick a recommended and easier-to-reach location, especially in busy areas or at places with multiple entrances.Kami telah menambahkan sehingga 4 juta lokasi 'pick-up' di Asia Tenggara. Kini, lebih mudahlah untuk anda memilih lokasi mengambil, terutama sekali di kawasan sibuk atau di lokasi yang ada pelbagai pintu masuk.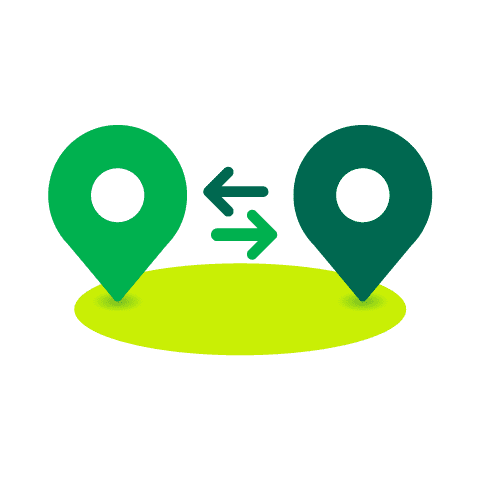 Change Destination
Now, you have the option of changing your destination/drop-off point while in transit. Your fare will be updated, taking into account the distance already travelled.Kini anda mempunyai pilihan untuk mengubah destinasi ketika dalam perjalanan. Tambang anda akan dikemaskini berdasarkan jarak perjalanan.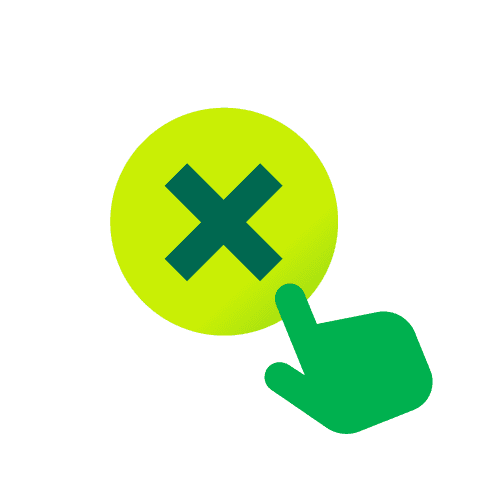 Cancel Anytime
Keyed in a wrong destination? Changed your mind? Cancel your booking during the driver-search phase, with no penalty or charges incurred.Anda memasukkan destinasi yang salah? Berubah fikiran? Batalkan permintaan ketika fasa mencari pemandu tanpa sebarang bayaran penalti.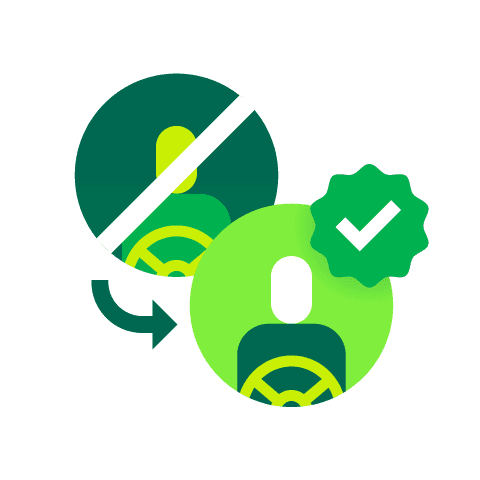 Driver Reallocation After Cancellation
In the event of a driver cancelling on you, the app will automatically assign a new driver to pick you up.Sekiranya pemandu yang membatalkan permintaan, aplikasi ini akan mencari pemandu baharu secara automatik untuk anda.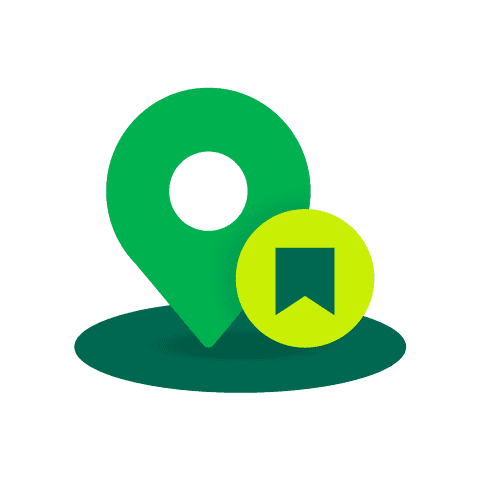 Saved Places
Save your favourite destinations like home, work or anywhere you like for faster booking.Simpankan destinasi pilihan anda seperti rumah, tempat kerja atau ke mana saja untuk menempah dengan lebih cepat.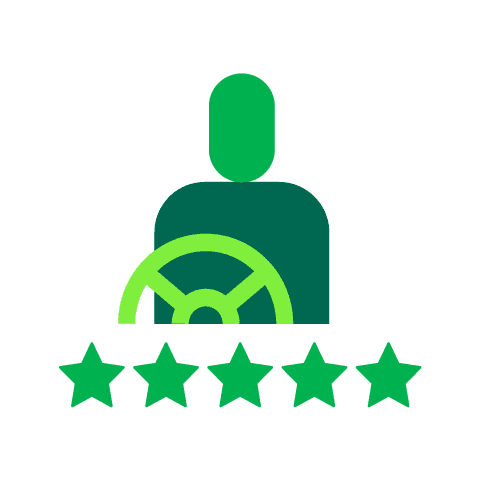 Trip Rating
We've made it easier for you to give feedback based on the rating that you've chosen for your driver.Maklum balas anda untuk pemandu telah kami permudahkan, berdasarkan rating yang diberikan kepada pemandu.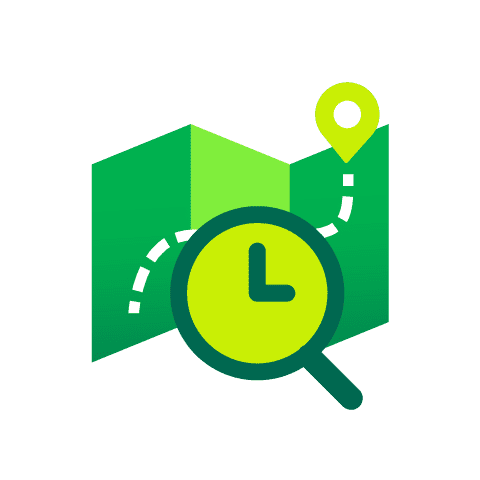 Route Display
Now you'll be able to see the estimated Arrival Time of your driver before being picked up, and your estimated Arrival Time once your ride begins.Kini anda boleh melihat Anggaran Masa Tiba pemandu sebelum diambil dan Anggaran Masa Tiba ke destinasi apabila memulakan perjalanan.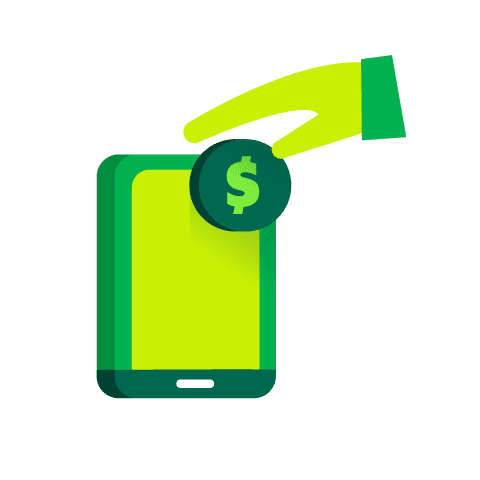 Tipping
You'll now have the option of tipping your driver within the app, as a thank you for great service.
Note: This option is only available if you picked the cashless payment method.
Kini anda mempunyai pilihan untuk memberi tip kepada pemandu melalui aplikasi, sebagai tanda terima kasih untuk perkhidmatan mereka.
Peringatan: Piilhan ini hanya jika anda memilih kaedah pembayaran tanpa tunai.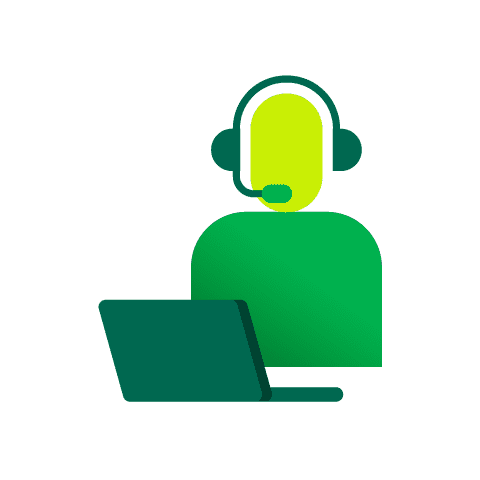 Call Support
We've made it quicker for you to get help from our customer support agents. Now you can pick from a list of issues even before you make your call.Kami permudahkan untuk anda mendapat bantuan daripada ejen bantuan pelanggan. Kini anda hanya perlu pilih daripada senarai masalah dihadapi sebelum membuat panggilan.
From a range of benefits, offers, and experiences, to plans that help with savings, we're making constant improvements to make your experience with us even more rewarding.
Daripada pelbagai jenis faedah, tawaran dan pengalaman, sehinggalah rancangan yang membantu anda berjimat, kami sentiasa membawa pembaharuan agar pengalaman anda bersama kami dipenuhi ganjaran.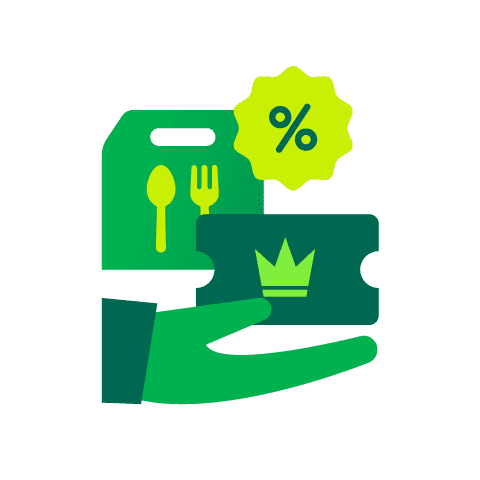 Improved Platinum and Gold Tier Benefits
Your new GrabRewards benefits include priority allocations, and discounted ride and food redemptions. Platinum users will also enjoy additional vouchers, deals, and a special monthly reward.
On top of that, you'll enjoy special discounts on sites like Booking.com. To sign up for this, visit your GrabRewards catalogue.
Faedah GrabRewards baharu termasuklah keutamaan tempahan, diskaun perjalanan dan tebusan makanan. Pengguna Platinum turut menikmati baucar dan tawaran tambahan, serta ganjaran bulanan.
Selain itu, anda juga akan menikmati diskaun di laman web seperti Booking.com. Untuk mendaftar, layari katalog GrabRewards anda.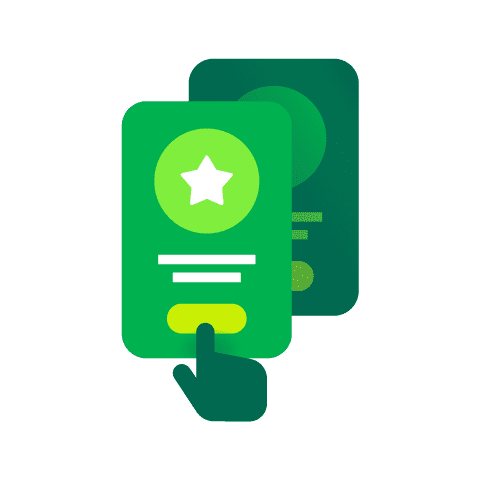 Subscriptions
Pay less for the Grab services you use most. Choose between a ride plan, food plan, or combine both. Just sign up for either plan to receive stacks of discount vouchers every month. Your Grab Subscription Plan will be auto-renewed every month but can be cancelled at any time.
Lebih banyak anda guna, lebih kurang anda bayar. Pilih pelan perjalanan, makanan atau gabungkan kedua-duanya. Hanya daftar untuk mana-mana pelan dan dapatkan pelbagai baucar setiap bulan. Pelan Langganan Grab akan diperbaharui secara automatik setiap bulan, tetapi boleh dibatalkan pada bila-bila masa.