In Search of the Next Decacorn, Grab Launches Thinkubator for Indonesia
Grab, Southeast Asia's leading super app, today launched the Thinkubator Conference and Startup Competition, in search of what could be the next decacorn startup for Indonesia.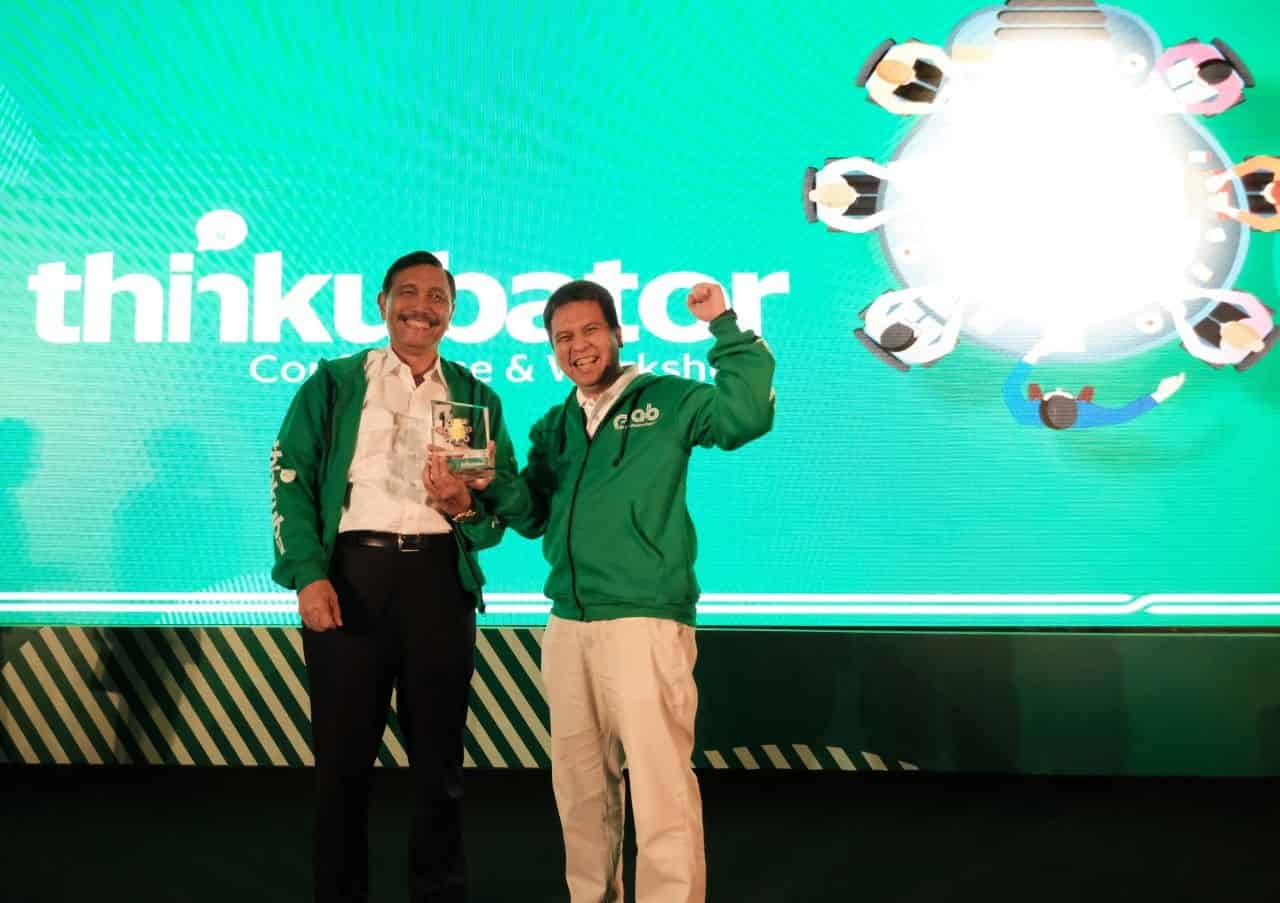 With the support of five government Ministries and Agencies, Thinkubator Startup Competition seeks to spur innovation and tech talent development in Indonesia
Following the success of this premier edition, Grab will expand the program to other Southeast Asia countries as well
Jakarta, March 28, 2019 – Grab, Southeast Asia's leading super app, today launched the Thinkubator Conference and Startup Competition, in search of what could be the next decacorn startup for Indonesia. Officiated by the Coordinating Minister of Maritime Affairs, Luhut B Pandjaitan, Thinkubator is a public-private collaboration between Grab and five government ministries and agencies (Coordinating Maritime Affairs Ministry, the Office of Presidential Staff [KSP], Ministry of Communication and Information Technology, the Indonesian Investment Coordinating Board [BKPM] & Agency for Creative Economy [Bekraf]) to boost the expansion and development of Indonesia's tech and startup scene. With the Indonesian event as the premier edition, Grab plans to bring this program to other Southeast Asia countries – to help grow the overall tech ecosystem in this part of the world.
Hooi Ling Tan, Co-founder, Grab, said: "It's time for Indonesian and Southeast Asian tech to take the spotlight on the world stage. There is so much innovation here, driven by a real passion to make a difference. With Thinkubator, we want to create an open and inclusive platform that will find and nurture the best ideas from Indonesia. A large part of Grab's success is thanks to the many giants that support us. We have the opportunity to pay it forward and are excited to join hands with the Indonesian government on this search for Southeast Asia's next big success story!"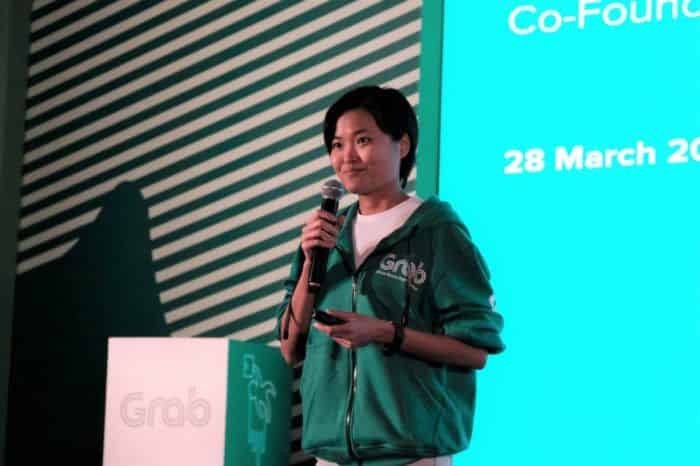 Thinkubator was first conceived from a conversation with the Coordinating Minister of Maritime Affairs, and has become a nation-wide competition in search of the best ideas across key categories including Logistics/Transportation, Agriculture/Environment, Education, Health and others. The program has focused on diversity and inclusion – welcoming ideas from across Indonesia, from any startup founder with a passion to make an impact, regardless of their background.  1,165 startups have signed up for the program, with teams coming from not only the main cities, but also from East Indonesia and the provinces. Out of the 1,165 startups registered, 150 have been shortlisted and selected to join the conference today that includes workshops and networking opportunities. Out of the 150, 75 teams come from outside Jabodetabek, and 17 from outside of Java. 35 of the shortlisted teams have a female founder or co-founder.
6 top finalists will be selected from the shortlisted 150 teams to pitch their ideas in front of a professional panel of top business leaders that includes William Tanuwijaya, Co-Founder of Tokopedia; Friderica Widyasari Dewi, Executive Director at KSEI; and Chairul Tanjung, Chairman of CT Corp.  The Thinkubator Final will be broadcasted live on Trans TV, Friday, March 29, 2019 at 8 PM.
The finalists of Thinkubator will have a chance to receive funding from a total pool valued at Rp 3 billion, including access to Microsoft Azure to grow their business. Winners will also benefit from having their profile raised, providing them opportunities to attract further funding and investment from venture firms, especially as Indonesia is today one of the top destinations for tech investment in Southeast Asia.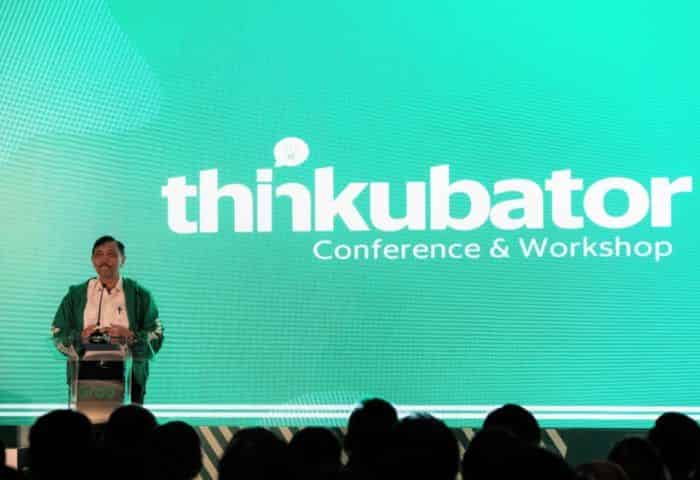 Luhut B Pandjaitan, Coordinating Minister of Maritime Affairs for the Republic of Indonesia said, "We continue to focus on developing human resources so they can compete actively in this Industry 4.0 era.  The talent developed will help revolutionize industries such as transportation, fisheries and tourism. We see Thinkubator as a model that synergizes the strong public and private partnerships with companies like Grab to create a platform for talented Indonesian youths to move forward and make significant change!"
Rudiantara, Minister of Communications and Information said, "The government has launched numerous initiatives to help startups grow in Indonesia, in terms of policy and regulations.  And we continue to work with various partners and agencies to further our goal of making Indonesia one of the top destinations for startups to develop.  Thinkubator is an initiative we support as it brings benefits to not just startups but to regular Indonesians in terms of the knowledge and experience shared as well as products and solutions they create. We are looking forward to finding these unique startups in Thinkubator offer their innovation in key industries, especially in Logistics, Transportation, Agriculture, the Environment, Education and Health."
Triawan Munaf, Head of the Creative Economy Agency (BEKRAF) said, "The startups that have been successful in Indonesia to date are the ones that offer the most creative solutions to problems that have long existed.  We hope to find more creative people throughout the country who can help prepare Indonesia to become an advanced country by 2025. And for those who are looking for inspiration for making their own business, Thinkubator will offer many motivation and experiences."
Eko Sulistyo, Deputy IV for Political Communications and Dissemination of Information from the Office of the Presidential Staff (KSP) of the Republic of Indonesia said, "We as a nation must be agile and responsive for the upcoming business and social transformation.  Change is a constant and that's why having this unique public-private partnership to find next generation talent making a difference is critical.  We believe in creating a conducive environment for startups to blossom as well as the new jobs they create.  We are proud to be a part of this collaboration, and hope to find Indonesia's next decacorn to help the country further develop!"
Haris Izmee, President Director Microsoft Indonesia stated that "One of barriers for Indonesia to undergo a Digital Transformation is inadequate numbers of the right skill. Therefore, we see the need to reskilling human resources in Indonesia in order to be future-ready through series of efforts. We're delighted to support as a technology partner for the Thinkubator program and we see this as a great opportunity for Indonesian developers to create real-world solutions in categories that are usually under-served. We look forward to providing more support and contribute to the growth of digital ecosystem in Indonesia."
Ridzki Kramadibrata, President of Grab Indonesia stated, "We are proud to host the inaugural Thinkubator program in Indonesia. This program serves as a testament to our strong collaboration with the Indonesian government to boost the expansion and development of Indonesia's tech and startup scene. We are delighted to see a lot of startups with strong social impact, which is close to our hearts  as our own journey has always been about uplifting lives and solving some of the region's most pressing problems . We hope that many of these will one day become the next decacorn startups from Indonesia."
As a follow-up to Thinkubator, Grab Ventures Velocity (GVV), Grab's flagship scale-up program for post-seed startups, will soon start accepting their second batch in Indonesia. GVV offers a platform to test and commercialize their solutions with the Grab customer base. Startups can check out ventures.grab.com for more information.