We want you and your family to be protected wherever you are.
Check out insurance products at Grab for protection against COVID-19, underwritten by PFI Mega Life Insurance.
With premiums as low as Rp10k per month, you are covered for:


COVID-19 Coverage
Rp2.000.000 |

ICU admittance due to serious stage COVID-19*

Rp10.000.000 |

Death benefit for COVID-19

Accidental death coverage
Rp25.000.000 | Death benefit for personal accident (24/7 coverage even when travelling overseas)
*In the event you are transferred to an ICU room for more advanced COVID-19 treatment, due to stage of shock, or respiratory failure, or you need to have a ventilator installed due to your COVID-19 condition.
Follow these simple steps to start: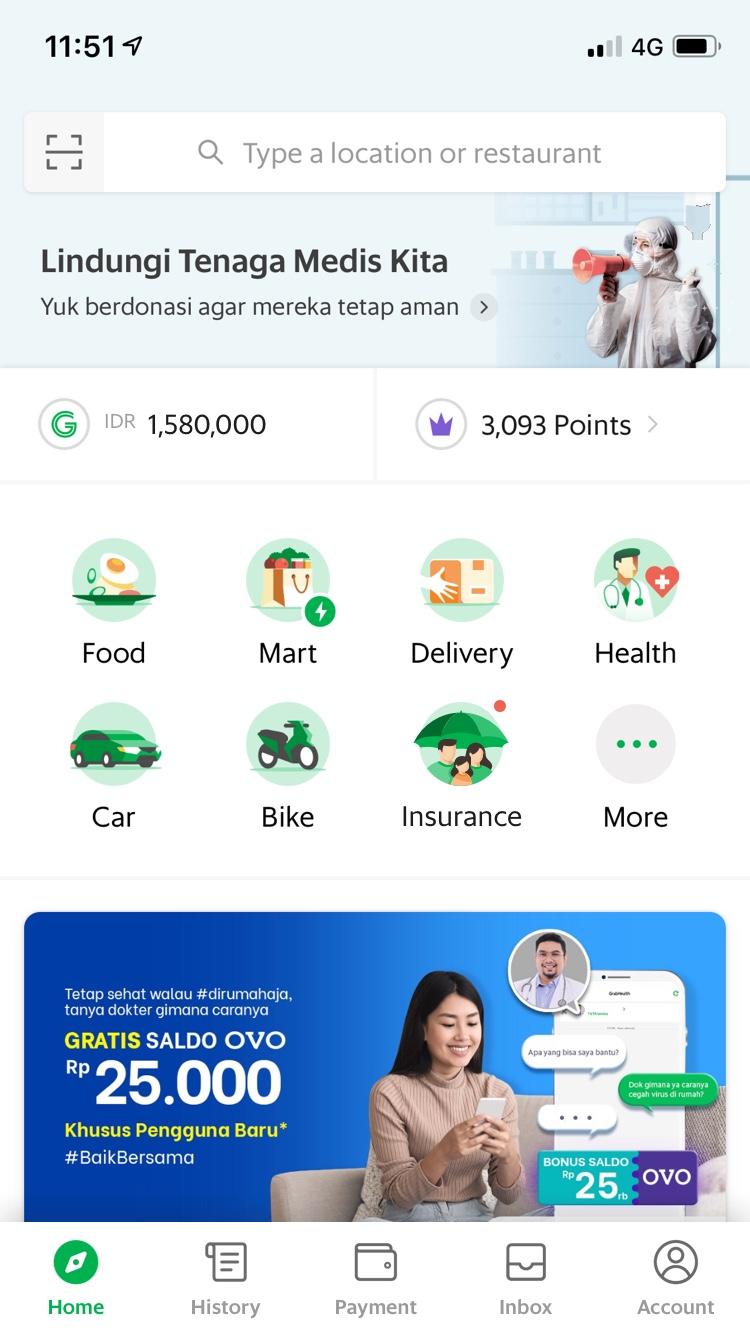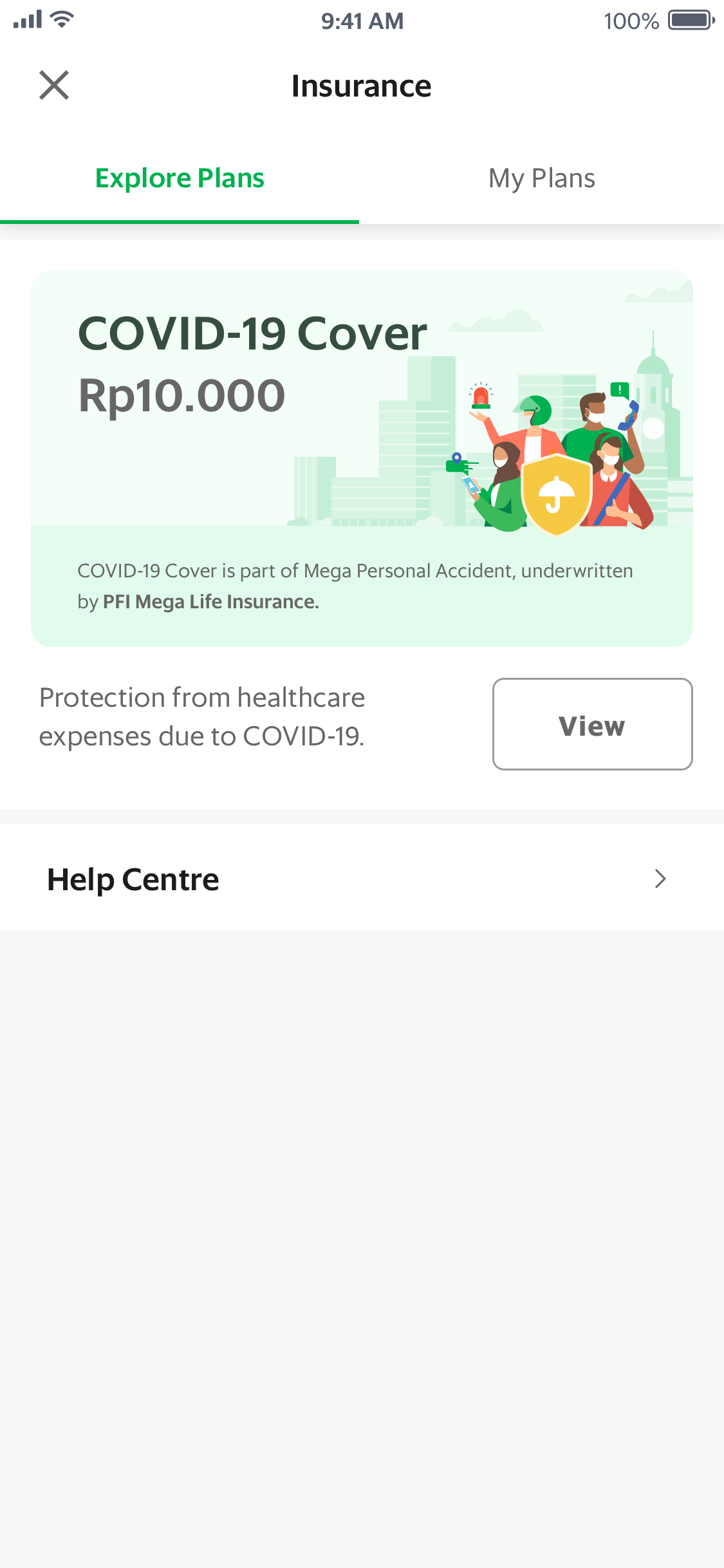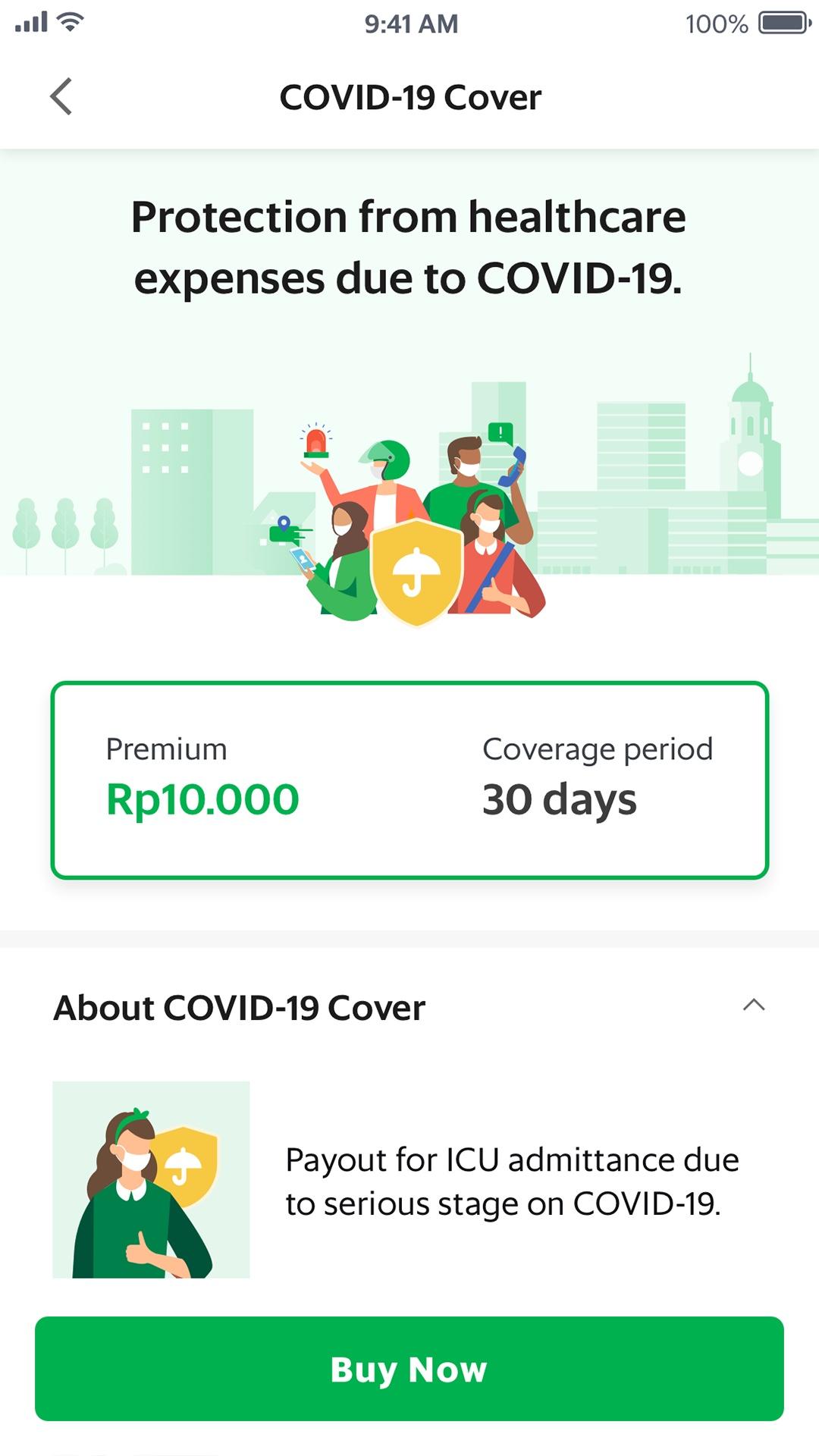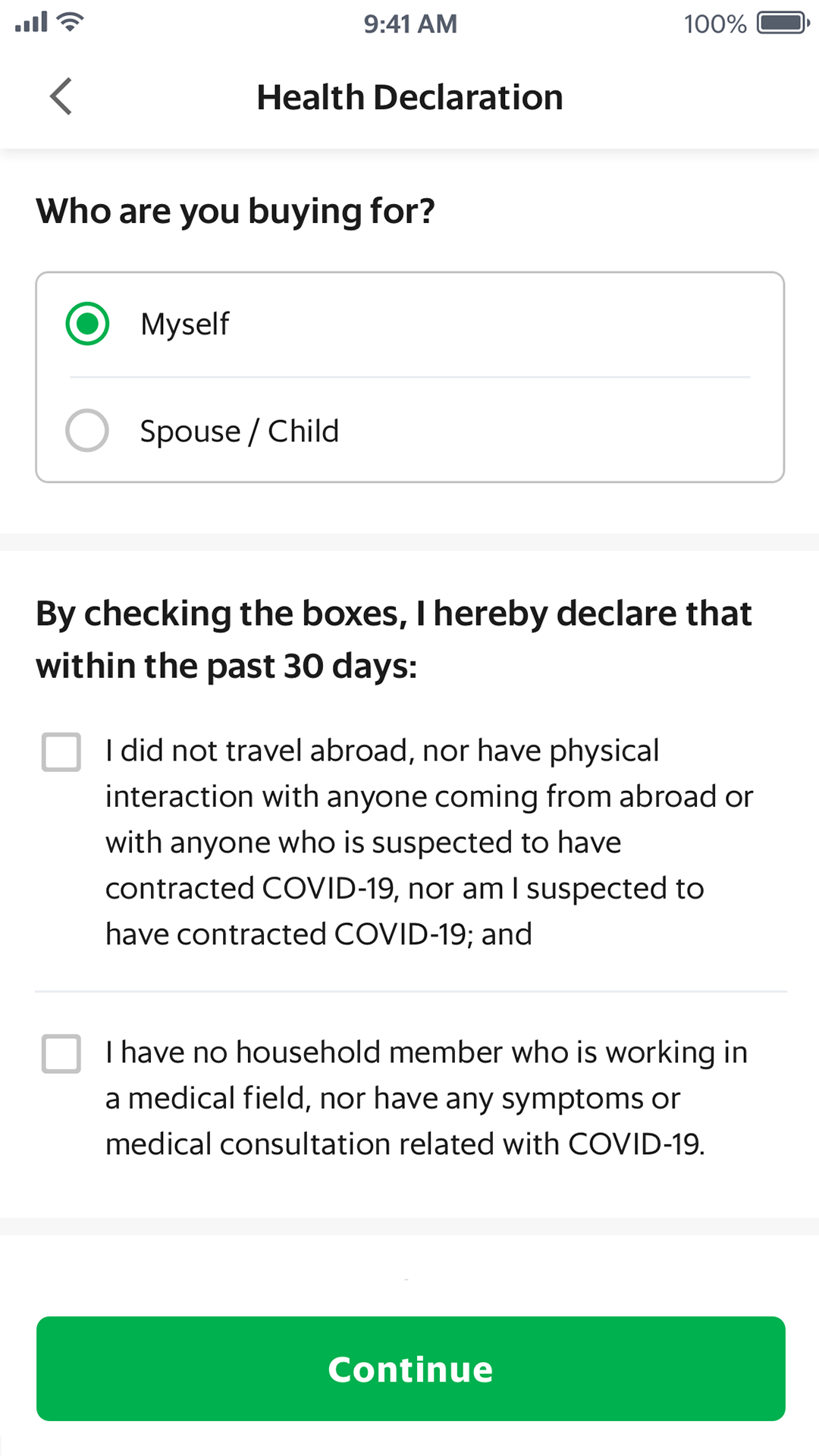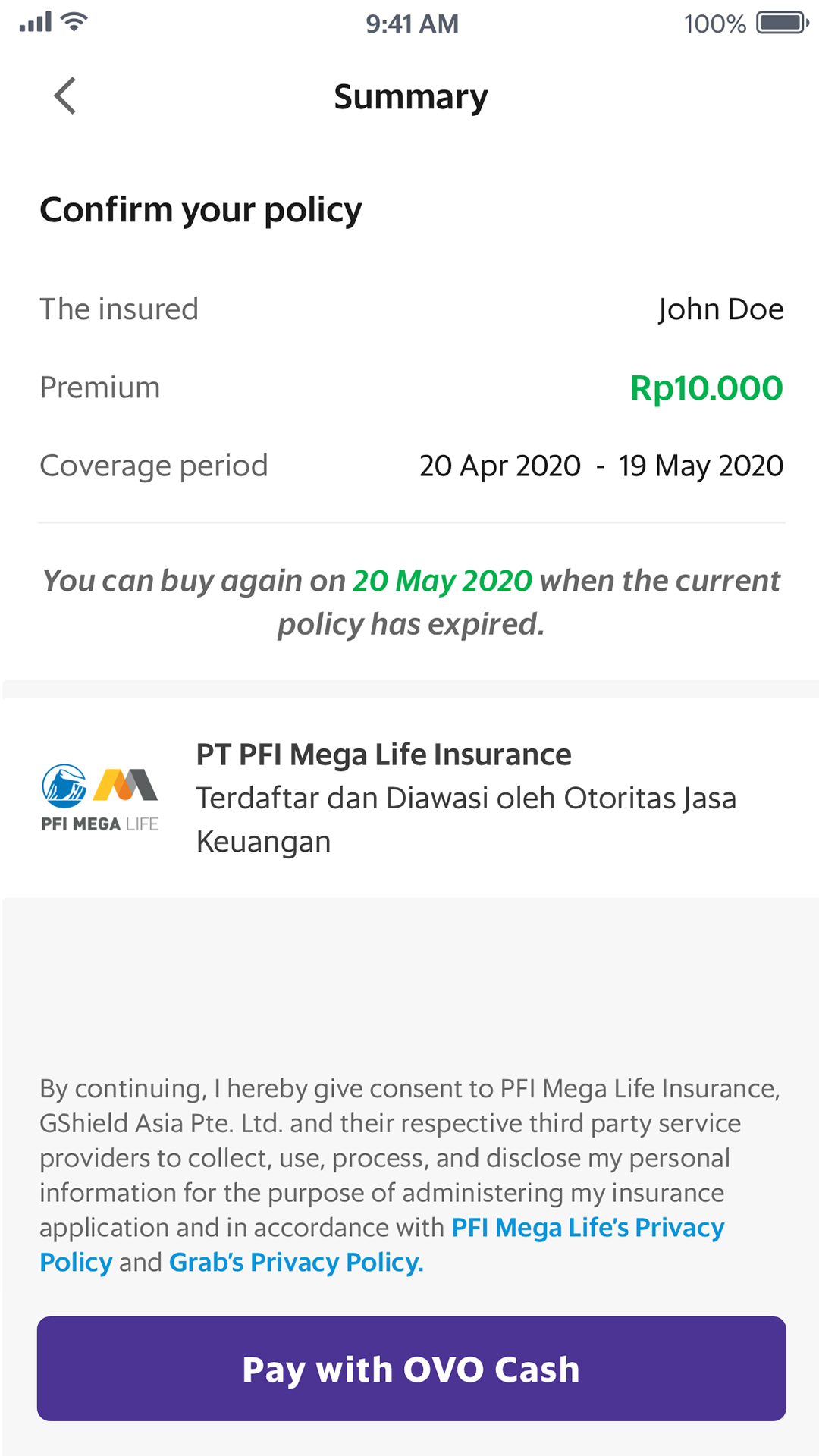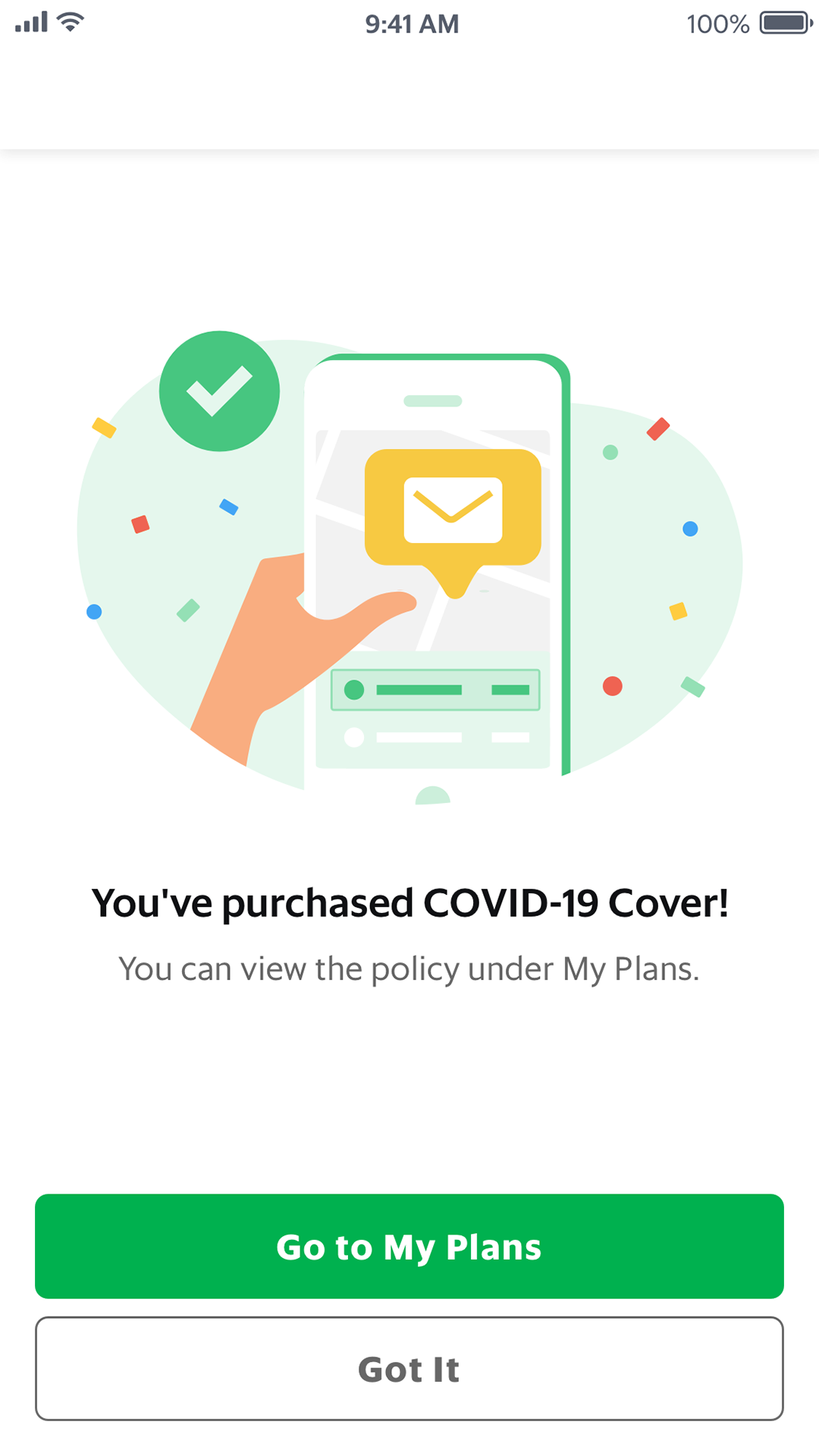 Open your Grab App, tap on 'Insurance' in the homepage screen

Tap on 'View' (Ride Cover)

Tap on 'Buy Now'

Fill in your details

Make a payment with OVO Cash

Click on 'Got It' and you're done!
Each policy provides coverage for 30 days (and will not be automatically updated). To remain covered, simply make a repurchase once the previous policy expires. Limited quota applies on a monthly basis.
Frequently Asked Question (FAQ)
NOTE: The FAQ was made in Bahasa Indonesia and English. Should there be any difference in interpretation between these languages, Bahasa Indonesia prevails.
1. Eligibility & Registration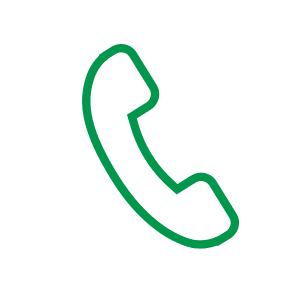 You can contact Grab customer support at:
Hotline: +622180648767 (24/7 hotline)
You can also visit our Help Centre for more information.
Established in 2011, PT PFI Mega Life Insurance is a newly structured joint venture life insurance company which combines the global expertise of Prudential Financial Inc with the local market network of CT Corpora. PFI Mega Life offers an array of life insurance products which cater to a wide range of customers, from large entities to individuals. Its product offering includes investment-linked insurance products and credit shield insurance. PFI Mega Life products and services is offered through multiple distribution channels, including bancassurance, telemarketing as well as retail channel.
More information can be found at www.pfimegalife.co.id.
COVID-19 Cover is a free benefit offered on Mega Personal Accident. This product is underwritten by PFI Mega Life Insurance.
PT PFI Mega Life Insurance is registered and supervised by Otoritas Jasa Keuangan.