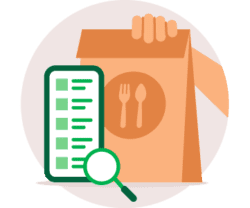 How to manage orders efficiently
Master the steps to smooth operations. Learn how to manage orders from start to finish, and keep operations running efficiently.
What happens when a consumer orders something that's out-of-stock? Learn how to handle the situation professionally and edit the order in the app.

Stay efficient even when things get busy. Learn how to change your store status to have more time to prepare food and manage expectations for both delivery-partners and consumers.

How to change an item's availability
If an item runs out at the last minute, act fast and update it on your menu so consumers won't be able to order it. Learn how in this video.

Resolve common order issues
Understand common issues faced by merchant-partners when managing online orders and what are steps you can take to avoid and resolve them.