You've read lists talking about places to eat at, but what if we told you that with GrabFood you can order all of the best eats from one app? From local favourites, western meals, to bubble tea, satisfy your cravings from a variety of restaurants available for delivery only on GrabFood. 
To help you decide what to eat, here's a list of restaurants that will deliver food right to your doorstep. 
Ali, Muthu & Ah Hock
Who says you can only have nasi lemak for breakfast? From the neighbourhood favourite Ali, Muthu and Ah Hock, enjoy Malaysia's best selection of dishes and drinks throughout the day! Choose from delicious Nasi Lemak Ayam Berempah, a warm bowl of soto or a hearty serving of Mee Goreng 'Muthu' style. 
Available in Klang Valley.
Baskin Robbins
With 31 flavours to choose from, you will be spoilt for choice when those ice cream cravings kick in. The best part is, you'll be able to satisfy them without ever leaving the comfort of your couch. Order a pint of Strawberry Cheesecake, Cookie Dough or Pralines n Cream Ice Cream, and then sit back and relax because we'll deliver it right to your door. 
Available in Klang Valley, Penang, Malacca, Johor Bahru, Kota Kinabalu and Kuching.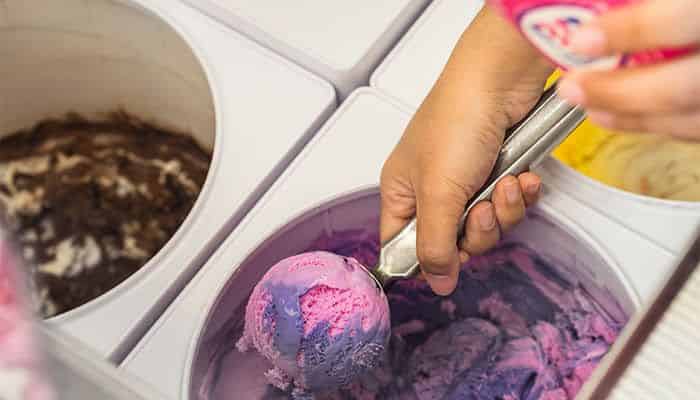 Boost Juice Bars
Get refreshed with a wide selection of smoothies and juices from Boost Juice Bars made only with the freshest selection of high-quality ingredients. Sip on their famous thirst-quenching Mango Tango Crush, King William Chocolate or Watermelon Lychee and get it delivered to you, whether you're at home or at the office.
Available in Klang Valley, Penang, Melaka and Johor Bahru.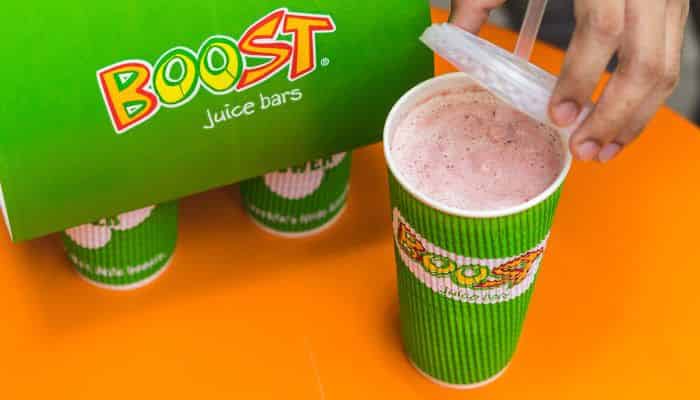 Eatomo
Eatomo started out as a humble eatery in the cosy and quiet suburbs of Taman Desa. Their California Poke Bowl, Salmon Sashimi and fresh oysters have attracted foodies from near and far. You won't need to go the distance to tuck into any of these delicious items with GrabFood though. 
Available in Klang Valley.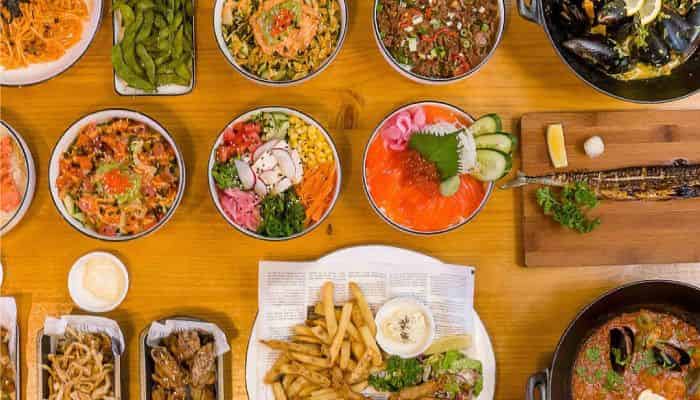 Hayaki
You don't have to travel all the way up north-east to savour Malaysia's exotic East Coast food. From the popular Kelantanese blue-hued Nasi Kerabu Ayam to Terengganu's Nasi Dagang Daging and the northern Nasi Ulam, tuck into the authentic flavours without having to drive out of state. Hayaki serves these delicious meals with a side dishes of crackers, salted egg, Fish Kerisik Sambal, raw vegetables and aromatic curry, making them hearty and satisfying.
Available in Klang Valley.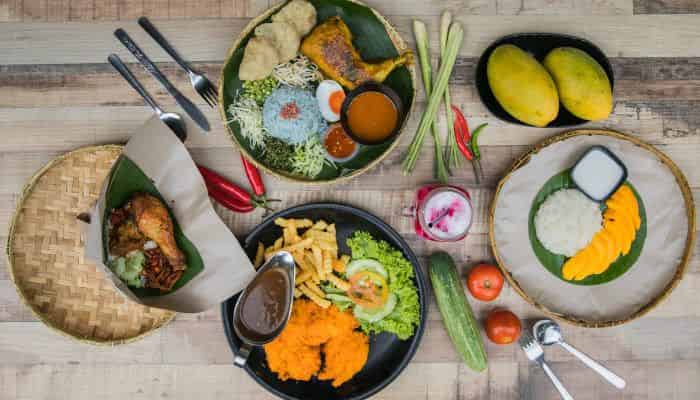 KGB
You'll be sure to make those calories count with KGB. Their "Life is too short for a bad burger" motto is one we couldn't agree more with. Their wide selection of burgers sandwiched between their signature tattooed brioche burger buns make their many offerings hard to resist for both burger and non-burger lovers. Try the Tornado burger (for Chicken lovers) or Anmal Style burger, or if you're looking for something to snack on, their Kimchi with Bulgogi Beef Fries will be sure to hit the spot. 
Available in Klang Valley.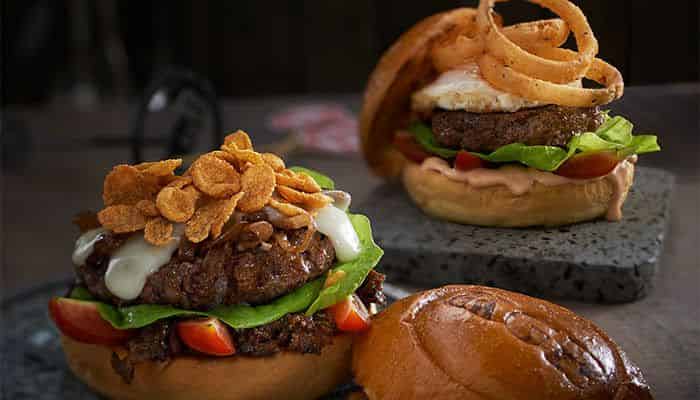 Kyochon
Sceptics have said Korean fried chicken was a fad that would eventually fizzle out. But not on KyoChon's watch. Their selection of scrumptious flavours include Soy Garlic, Red Pepper and Honey. If you like your chicken boneless, try their Salsal series. Perfect for family gatherings at home or a potluck with colleagues at the office. 
Available in Klang Valley and Johor.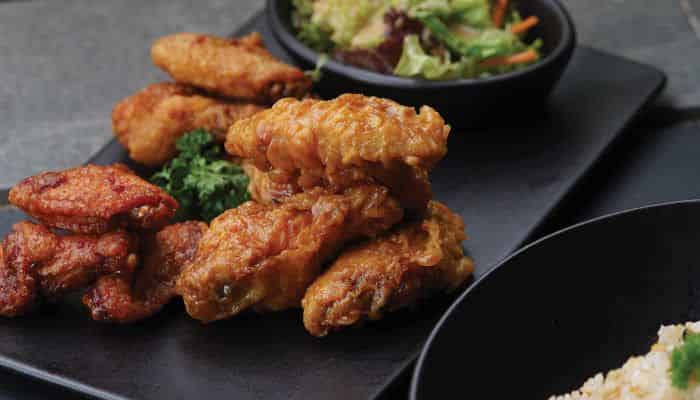 La Juiceria SuperFoods
Yes, eating healthy is good, but it just takes up too much time! With La Juiceria SuperFoods on GrabFood though, there's no excuse to not eat your greens now. Try healthy and delicious wraps and bowls such as the Nasi Lemak Wrap, Smoked Duck Soba and Pittaya Bowl. 
Available in Klang Valley.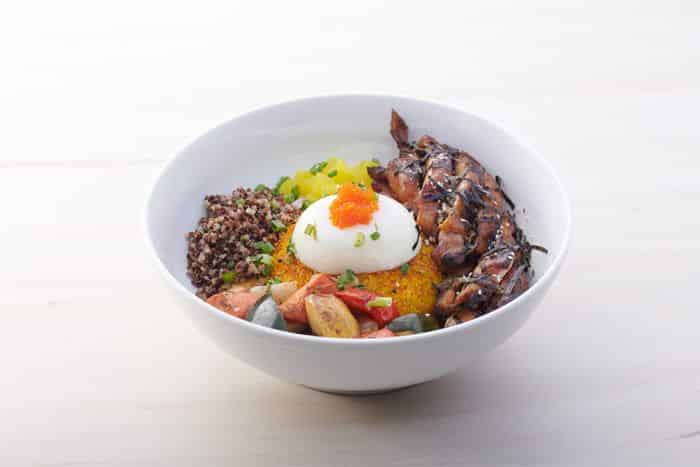 Lim Fried Chicken
From a humble hawker stall at Wong Soon Kee coffee shop, Lim Fried Chicken is now serving Malaysians their delicious family recipe through their 7 outlets around Klang Valley. People just can't get enough of their fried chicken served with sweet sambal, curry sauce and rice. Their Chee Cheong Fun is also a crowd favourite. 
Available in Klang Valley.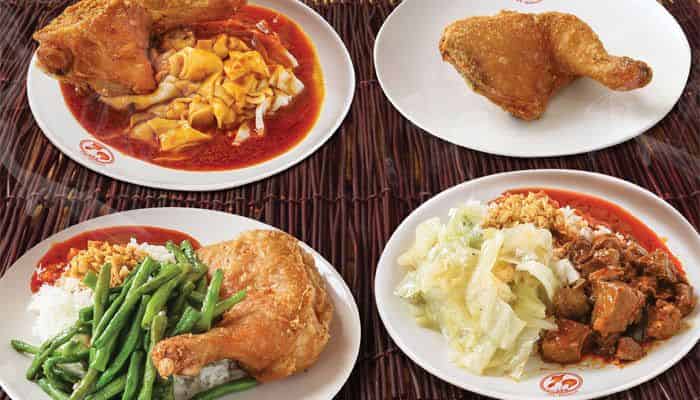 Murni Discovery
No place is more iconic for late night supper than Murni Discovery. Their generous portions aside, they plate up delicious and unique takes on food which is sure to leave you craving for more. Unafraid to push the boundaries of an ordinary Mamak restaurant, they fuse Western and Asian food to offer crowd favourites such as the Nasi Goreng Maryland and Indomee Chicken Chop. 
Available in Klang Valley.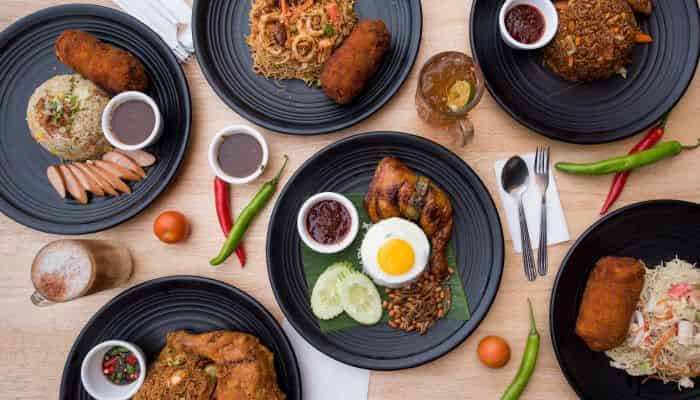 myBurgerLab
If there's one thing myBurgerLab is teaching us with their burger creations, it's to always experiment with your food. With perfectly grilled patties sandwiched between baked charcoal buns, each burger gives you a unique flavour that leaves a lasting impression on your mind and taste buds. If you like salted egg, their Ultraman 3.0 is a crowd favorite, while the Hangover is the perfect excuse to have a burger for breakfast. And if you're lucky, you can catch their version of Nasi Lemak Burger available for delivery only on GrabFood. 
Available in Klang Valley.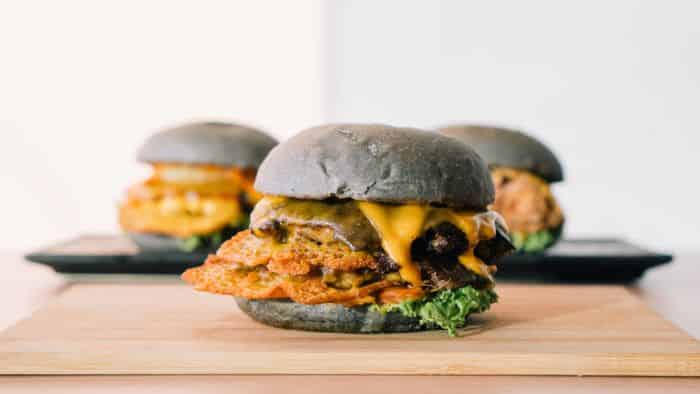 myPizzaLab
Brought to you by the same folks of myBurgerLab, myPizzaLab dares to challenge the norm with its artisan pizza selection. This joint creates pizzas that are unique and baked to perfection with crusts slightly crispy on the outside while being warm, and fluffy on the inside. Complete a movie night with friends with their signature Huat the Duck or Cheese and Tomato. If you like dessert pizza, then give their Boba Milk Pizza a try — a homage to the  bubble tea craze that's taken the world by storm.
Available in Klang Valley.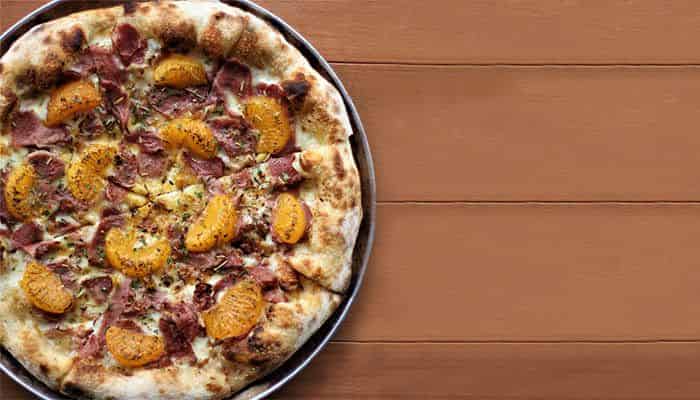 Nene Chicken
Another popular Korean fried chicken spot, Nene Chicken brings the best of both fried chicken and spicy food. If you like spicy food, you'll love their Freaking Spicy Fried Chicken, Bulgogi Chicken or Swicy Chicken. If you're looking to tuck into something that's easier on the palette, give their other flavours a try.
Available in Klang Valley and Kuching.
Salad Atelier
Looking for delicious and healthy salads or sandwiches for your lunch or dinner? Order them from Salad Atelier. Their Quinoa Lemak Wrap is a wholesome meal that's a cleaner alternative to your neighbourhood nasi lemak. They've got vegan options too like the Monk Bowl or Tropic Thunder. Who says eating healthy has to be boring and leceh? 
Available in Klang Valley.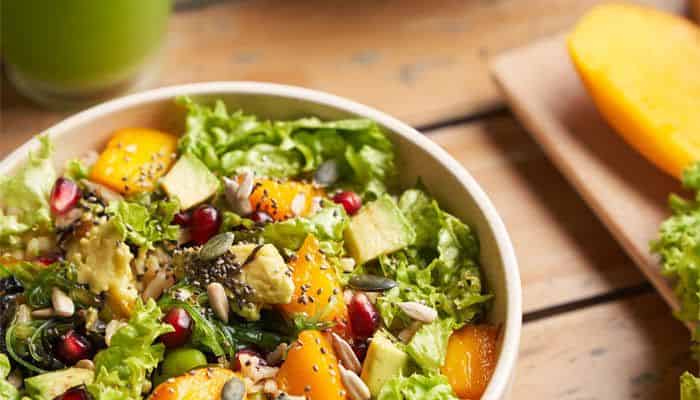 Secret Recipe
Secret Recipe has been a household name since 1997. Their cakes make appearances at birthdays and plenty of other occasions. Their all-time-bestsellers are the New York Cheesecake and Red Velvet, so you know you won't be going wrong with those. If you're up for something more rich and decadent, indulge in their popular Hazelnut Brownies. 
Available in Klang Valley, Penang, Malacca, Johor Bahru, Kota Kinabalu and Kuching.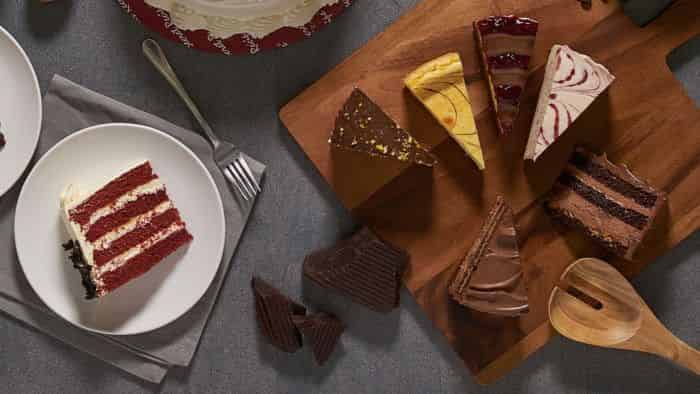 Super Saigon
Super Saigon serves up piping hot phở that's great for a cold, chilly night. Made with bone broth simmered for hours, your taste buds are in for an explosion of robust flavours and aromas. Enjoy Melbourne-style Vietnamese fare through their famous Vietnamese sandwich, the Mixed Chicken Cold Cuts Banh Mi which makes for a great light lunch item. Or you could opt for their Fresh Rice Paper Roll stuffed with a wide selection of fillings, too. Order it if you want a healthier option. Wash a meal down with their famous Vietnamese-style drip coffee with condensed milk.
Available in Klang Valley.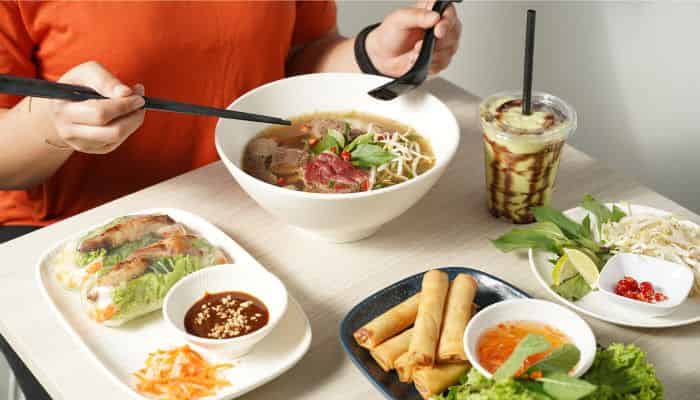 Texas Chicken
Texas Chicken has got Malaysians hooked on their crispy fried chicken and Honey Butter Biscuits since debuting onto the Malaysian fast food scene. Their bigger portions make them a hit with families and large groups of friends. The chicken and biscuit set make up a combo meal so satisfying you'll be fighting over the last piece if you're sharing. Order a Mexicana Burger just in case, too. 
Available in Klang Valley, Penang and Johor Bahru.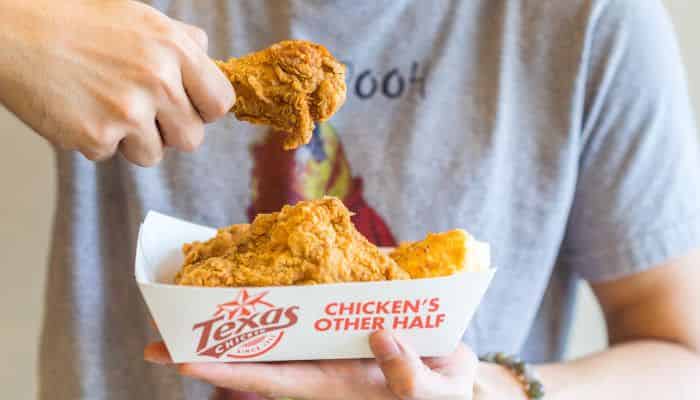 The Alley
Lines for bubble tea can stretch on for hours. Thankfully, your bubble tea cravings can get satisfied quicker with GrabFood. Slurp on The Alley's Royal No. 9 Milk Tea made with freshly-made Deerioca pearls and their Morning Sunshine without having to queue. Great for a tea time pick-me-up at the office.
Available in Klang Valley.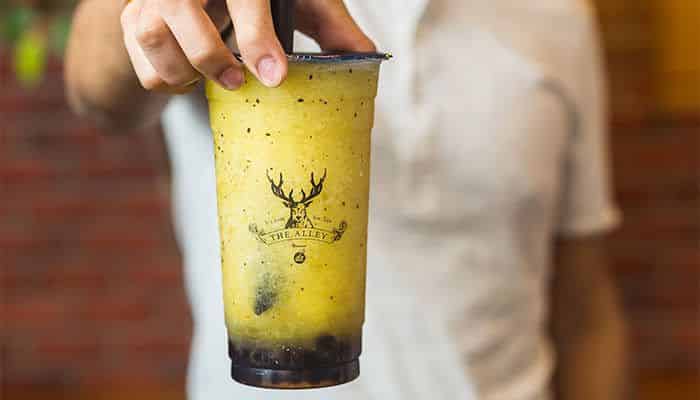 The Coffee Bean & Tea Leaf
You're rushing to get to work and haven't had your morning cuppa. Don't stress and just order one while you're on the way to work from The Coffee Bean & Tea Leaf so you can kick off your day to a piping hot cup of coffee once you've arrived at the office. Choose from their lattes and wide selection of hot coffee, or order any of their Ice Blended Coffees. Also available are their Hot Chocolate or Chai Tea. Perfect to cozy up with and wind down after a long day at the office.
Available in Klang Valley, Penang, Malacca and Johor Bahru.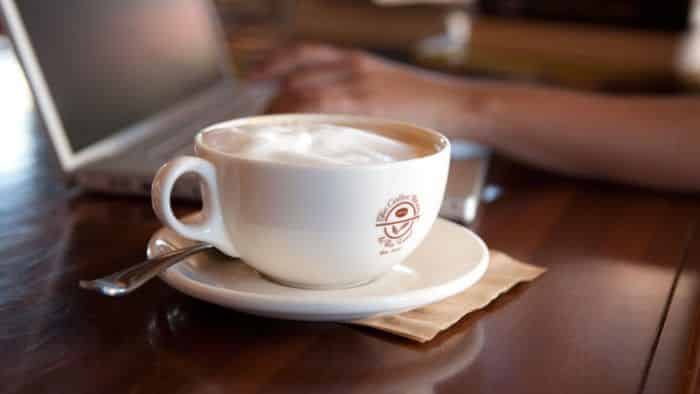 Village Park
True fans of nasi lemak will point you right to the legendary Village Park in Damansara Uptown. Just expect to wait in line for a seat before you get to finally eat. Thankfully, you can skip the lines and dig into their iconic Nasi Lemak Ayam Goreng, Lontong and Soto Ayam by ordering it with us. If you're craving for any of their popular dishes, but don't want to get off the couch to go get some, order jer lah, we'll deliver it.
Available in Klang Valley.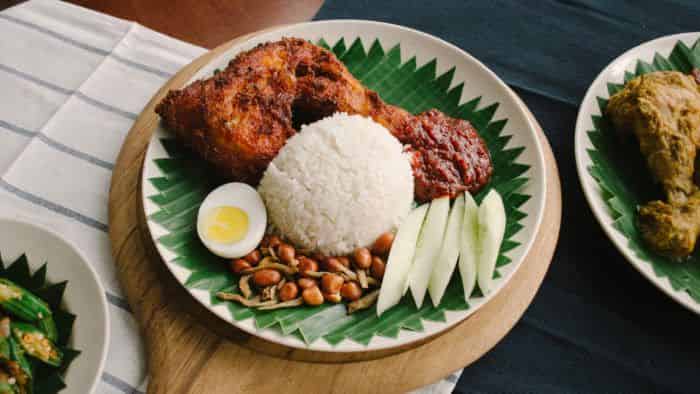 There you go… a list of some of the best eats in the Malaysia delivered only by GrabFood! Find out what other restaurants deliver to you via GrabFood in the Grab app and satisfy all your cravings. Just look out for the 'Only on GrabFood' category when you're on GrabFood to find the best restaurant selections that GrabFood has to offer.