Got something to say about GrabFood restaurants you've ordered from? Share it with everyone on GrabFood! In fact, write a review of 100 characters or more and get 100 GrabRewards instantly! 🎁
Here's how you can write reviews on GrabFood: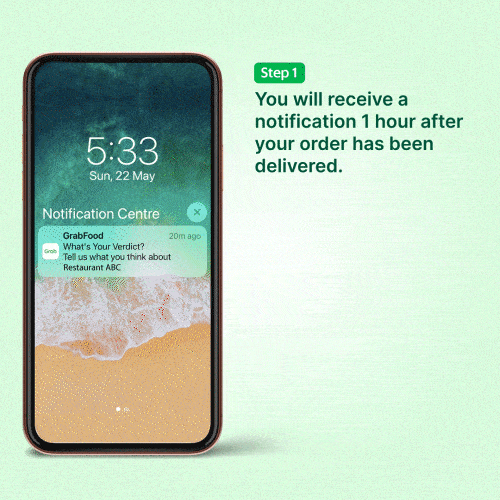 You will be able to see your review on the restaurant's menu page a few days later. Order your favourite GrabFood meals, leave a yummy review and get your GrabRewards points.