What could be worse than a last-minute celebration, like a surprise birthday party? Well, most probably getting a whole cake! With so many things to do, commuting around town to purchase a cake that's delicious and beautiful can be a hassle and time-consuming. 
That is why we have worked hard to train a specialised fleet of delivery partners who will deliver your cake order safely to satisfy your cravings for whole cakes! 
Not too sure which merchant to order cake from? Well, If you stay around Petaling Jaya, Ennoble by Elevete on GrabFood is a must to order be it for a celebration or just pure cravings.
Elevete is already known for its designer cakes established in 2014 by Chef Edwin Chan, a dessert perfectionist.
Ennoble, on the other hand, offers an array of trending cakes and what is known as "Emergency Cakes" – cakes that require minimal ingredients, fuss-free without compromising on looks and taste. Note – if you're hungry, don't go looking at the extensive menu of Cakes by Ennoble on GrabFood! Don't say we never warned you…
Salted Caramel Popcorn cake
The Salted Caramel Popcorn cake is a masterpiece and definitely Instagram-worthy. The popcorn topping is definitely the show-stopper. Gorgeous as it is, cut it open to discover a world of rich sweetness. The moist chocolate cake is sandwiched with salted caramel buttercream and topped with popcorn to give that extra crunch. The drizzle of salted caramel and chocolate sauce completes the mouth-watering experience, leaving you wanting for more.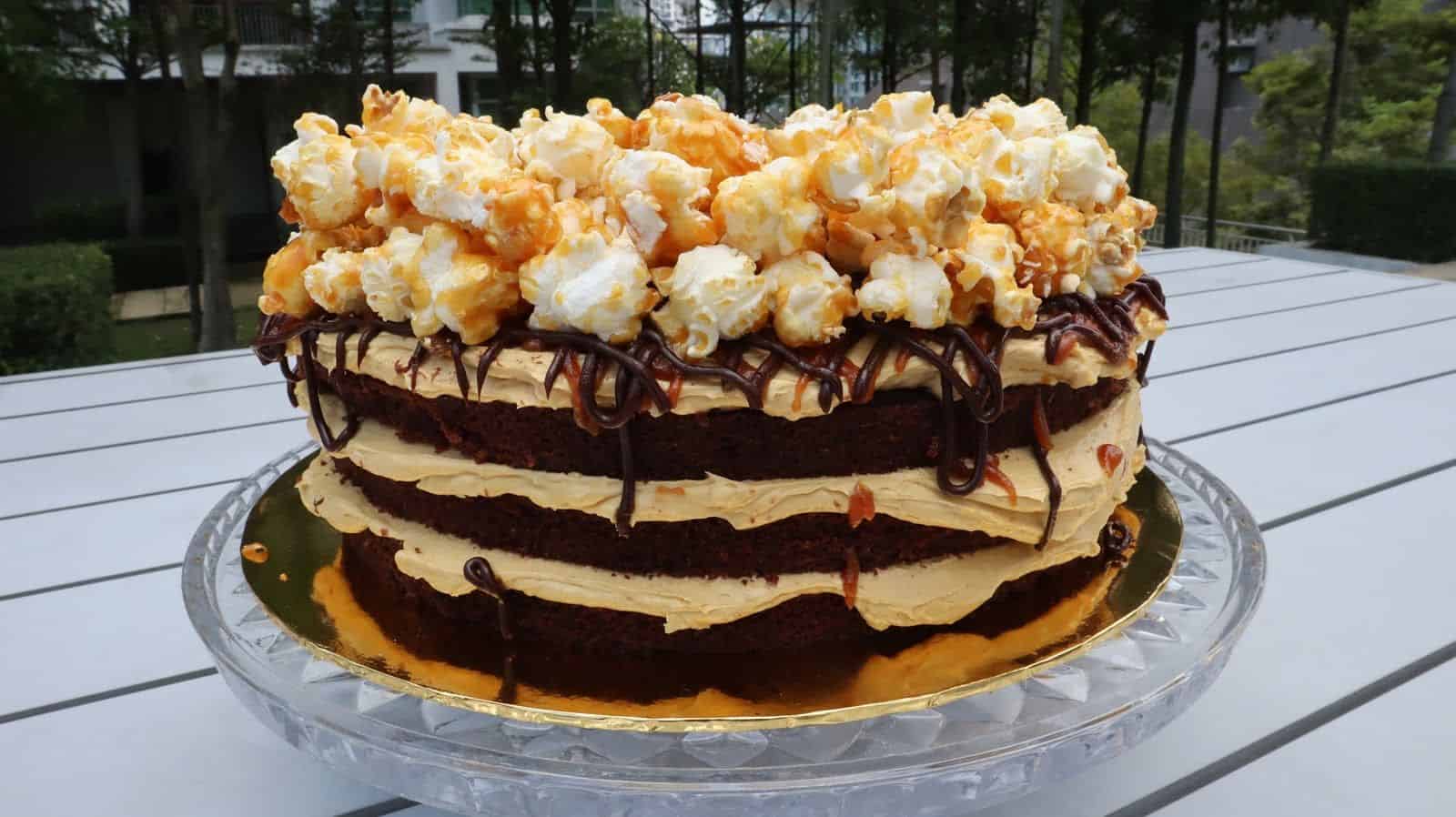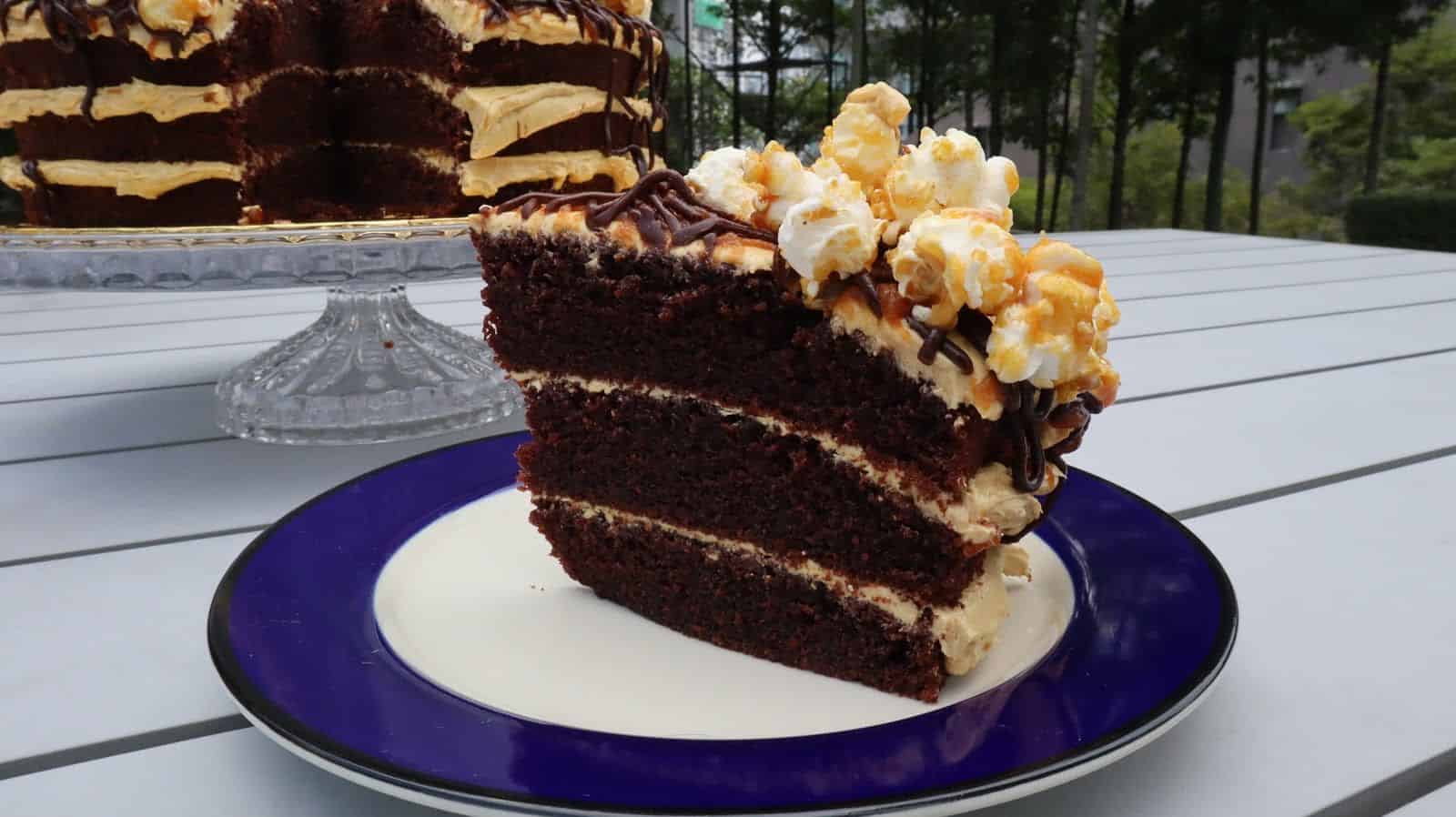 Burnt Cheesecake
This delicacy is inspired by the burnt cheesecake made famous in the Basque region of Spain. The Burnt Cheesecake is one of the trendiest cakes in town right now, with only a few places that have done this dessert right. After a slice (or more), it's safe to say that Ennoble will be a strong contender here. The burnt crust and creamy cheesy centre hits the right balance. Its creamy and smoothness make this quite an addictive dessert, especially for cheesecake lovers. This calls for a repeat for its melt-in-the-mouth experience.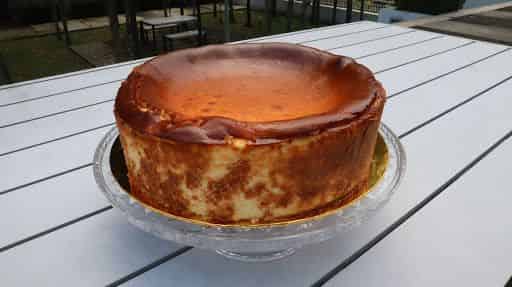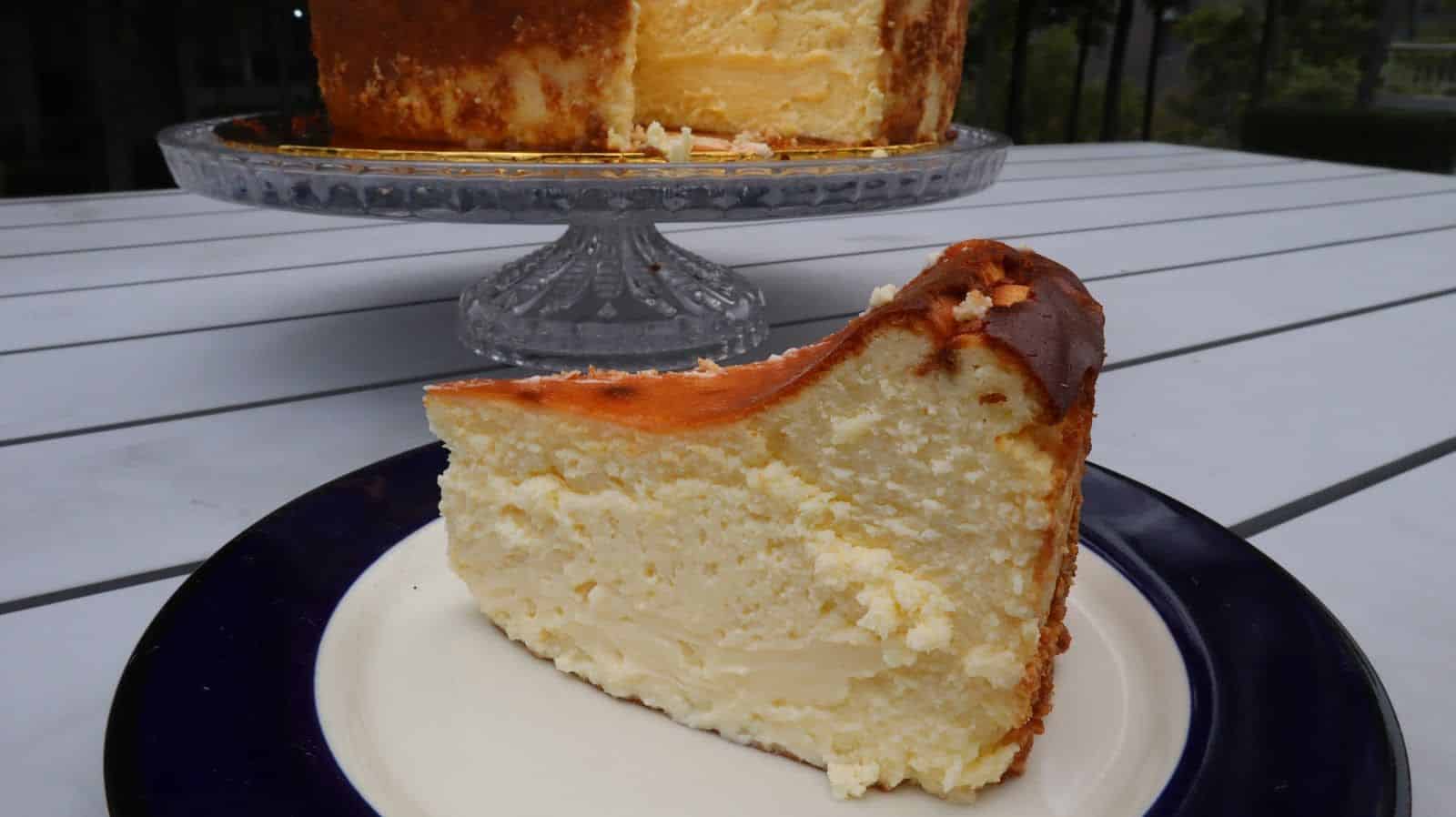 Lemon Poppyseed Cake
"Can we not cut the cake?" was my first reaction when opening this cake out of the box. Look at how beautiful this cake is! The gorgeously decorated top with a combination of rose petal, poppy seeds and dried lemon slices was simply a work of art. But what about the taste? Well, the cake is truly a refreshing and delightful treat.  It has a nice combination of citrus flavour and poppy seeds for that added crunch. If you love lemon, then you must order this cake.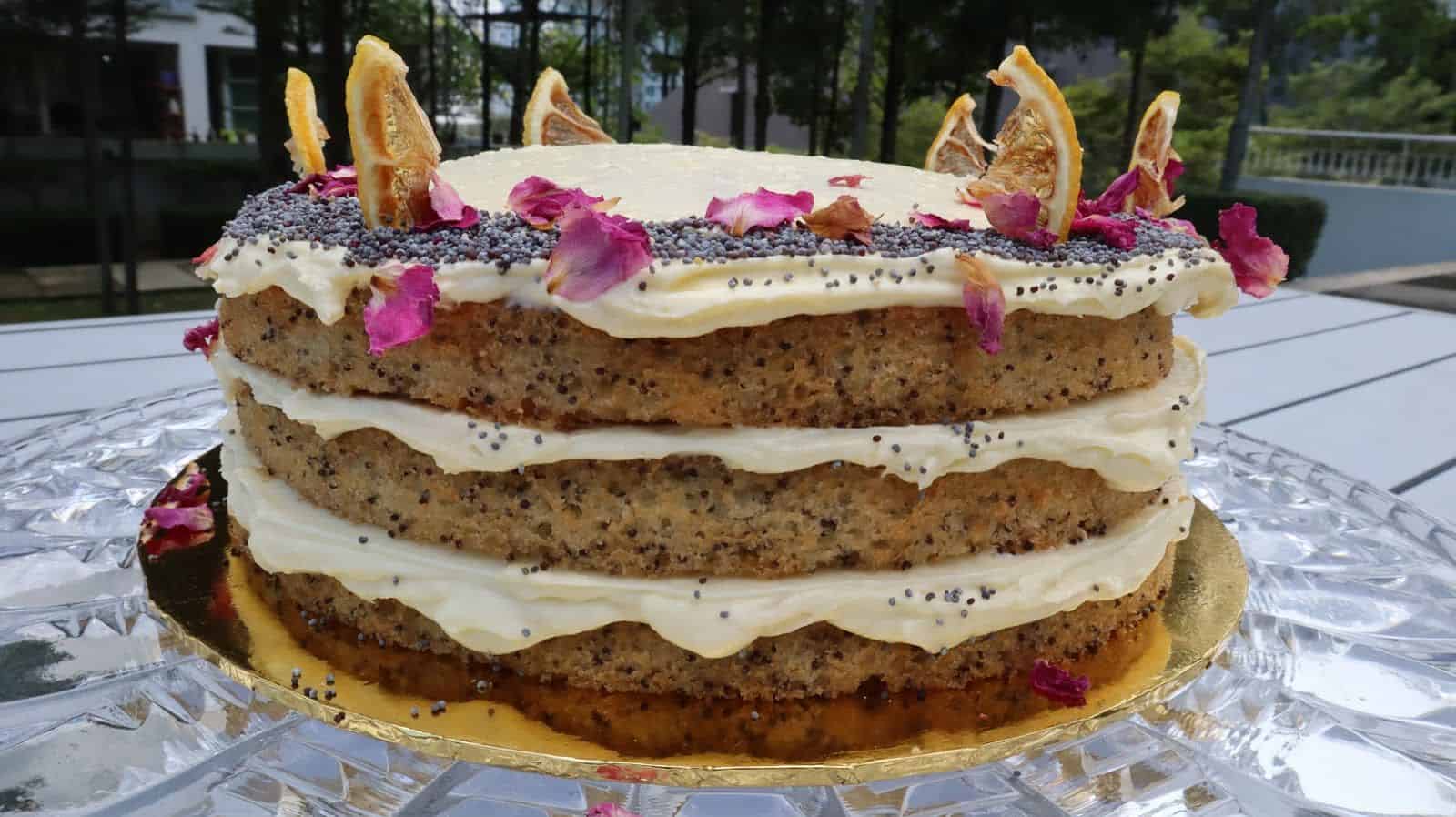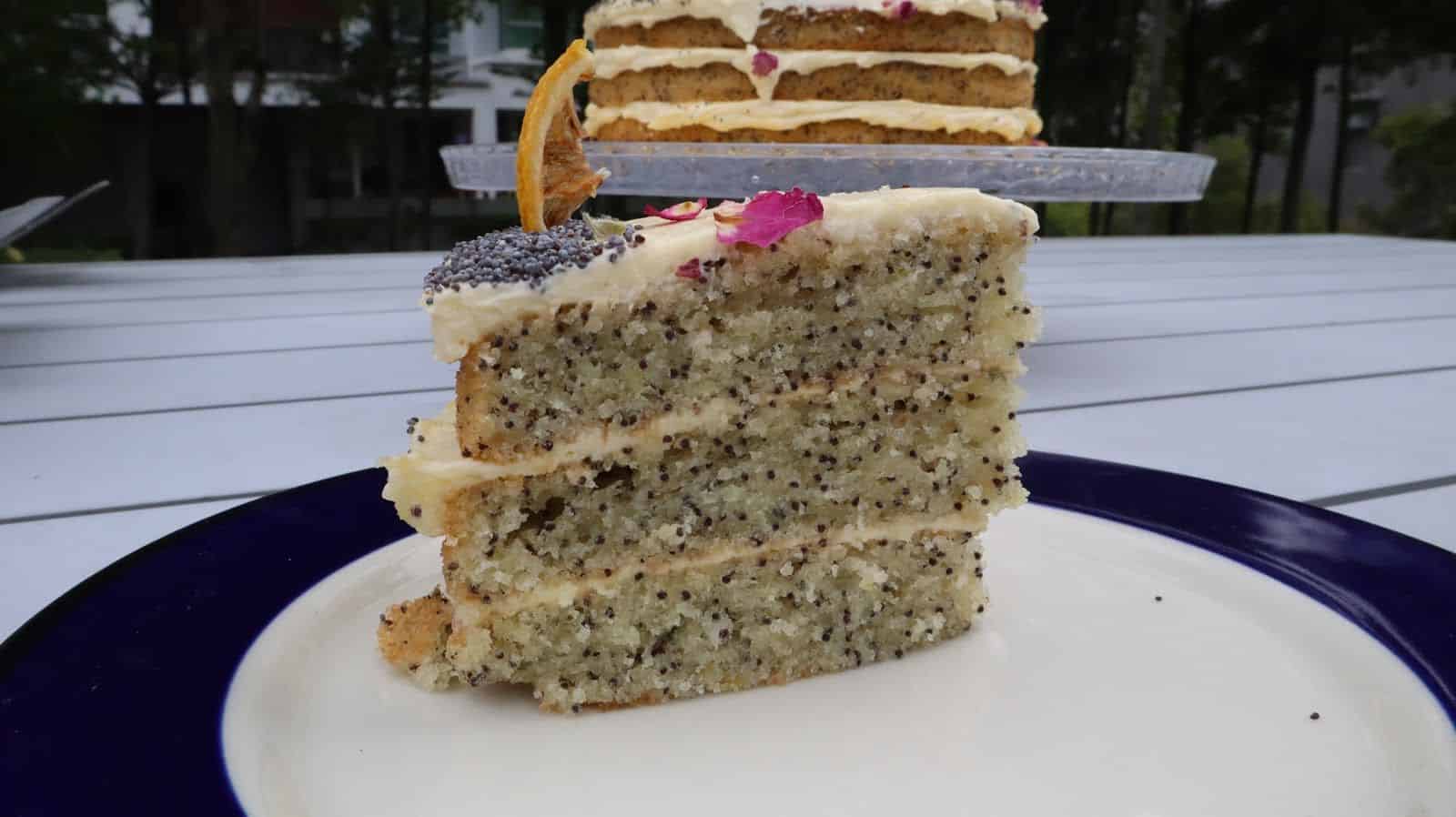 Brownies
This is perhaps the most simplest thing from the cakes we ordered, but still the most important and if done right can be oh-so-addictive! We love Ennoble's brownies for its moist and chocolatey texture. A simple treat that's not only fudgy, but also ooey and gooey. The caramel drizzle give that extra sweetness to the whole experience. This 9 inch cake cuts 25 square slices, but judging how moist each slice is, we refuse to share!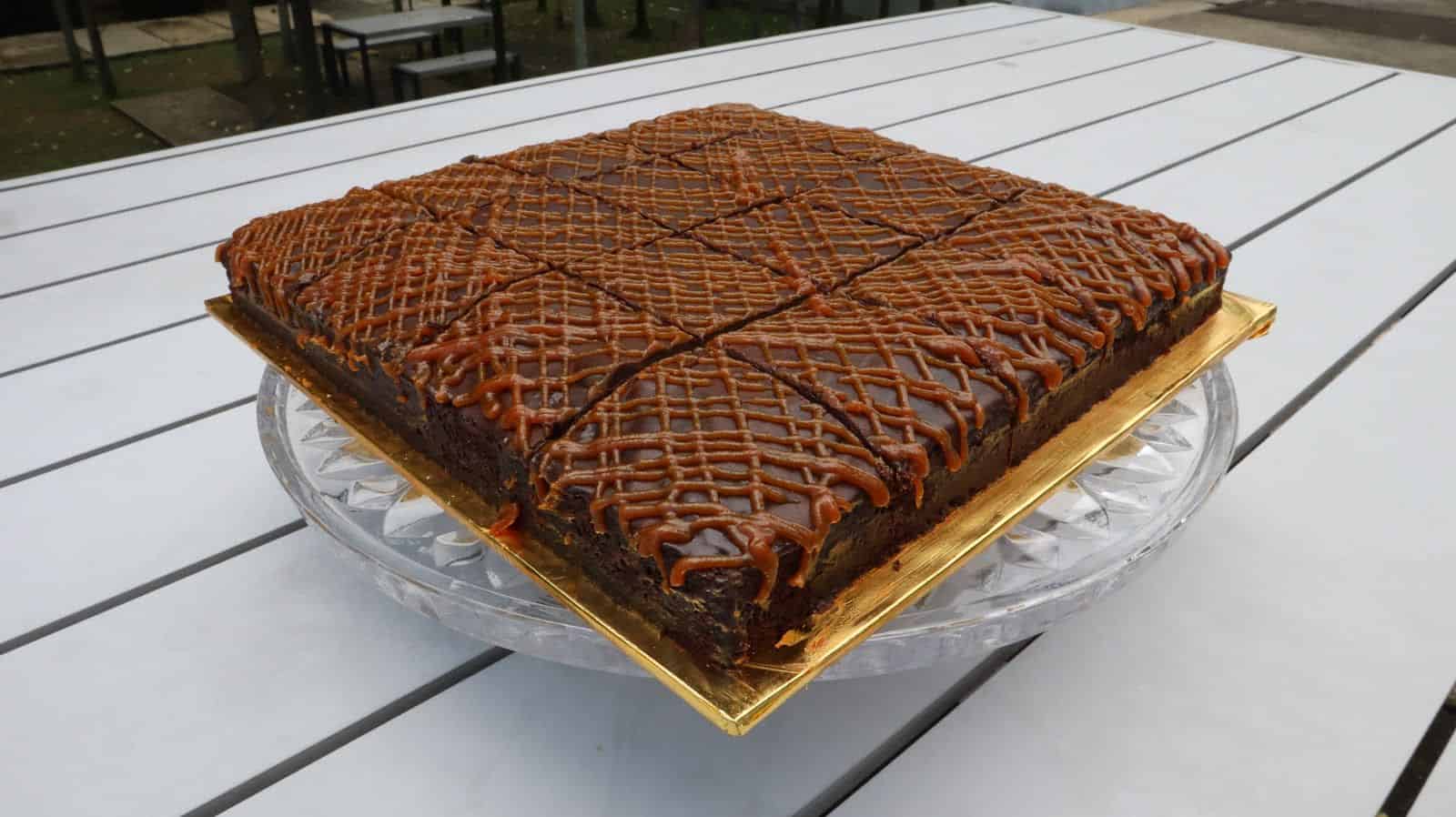 Well there you go… some of the best offerings from Ennoble on GrabFood. There's more cake for you to order from them, simply go to the Grab app, tap on FOOD and search from Whole Cakes category. We are sure there is something for everyone. 
If you are concerned about the condition of the cakes, worry not as your cakes will be delivered by GrabFood's specially trained delivery partners, with a fee of RM7 only.
These riders have been trained to deliver the cakes with extra care, following vehicle speed limit when riding through bumpy roads, sharp turns and more.
Rest assured your cakes will be just fine upon its arrival!
That's not it! Enjoy 15% off (up to RM15) with promo code CAKESOTW when you order from merchants like Ennoble by Elevete, Baskin Robbins and more until 31 December 2019.
So for any last minute surprises for your loved ones… it's GrabFood to the rescue! 
Order jer lah, we'll deliver it.