Earth Day – which is celebrated on April 22 – is a great reminder that each one of us can make a difference to protect our planet! By paying attention to our daily habits – like avoiding single use plastics – it can tremendously reduce our footprints. Here at GrabFood, we're making this special occasion extra special with a gift of our exclusive Metal Straw that is not available elsewhere. We hope you'll skip the plastic straw and make it a habit to re-use our metal straws everywhere you go! How to get this exclusive merchandise? Just spend RM25 and above at the following merchants to receive this special gift. Everyone can make a difference to protect our planet!
Salad Atelier
Salad Atelier makes eating our greens effortlessly fun, even if you are not fans of healthy eating (we totally understand!). This eatery is known for its customised and do-it-yourself salad sandwiches with dozens of mains and supplementary options to choose from. As you scroll through the ingredients list on the App, tap the items that you fancy, and leave the rest. For the small eater, choose the Rabbit Salad (which choices of 1 base, 6 mains and top it off with 1 homemade dressing). For a fuller experience, choose the Dinosaur Salad, with a choice of 1 base, 6 mains, 2 supplementary, 1 prime and 1 dressing. For that extra crunch, choose the customised sandwich, with an array of bread such as ciabatta, wholemeal to croissant and a variety of mains to choose from. Alternatively, try the best-seller Quinoa Lemak Wrap (think of it as the healthier version to the Nasi Lemak), or Ultimate Avocado Salad that'll leave your satisfied. Can we agree that salad is no longer a boring meal?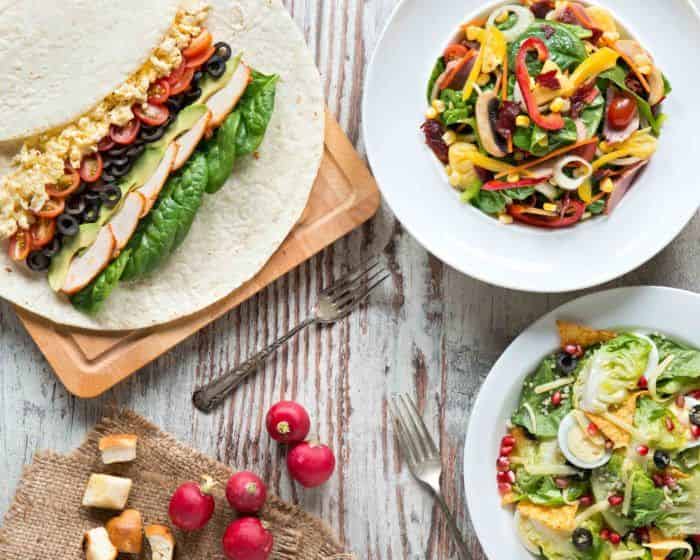 myBurgerLab
If you're craving for some burgers, myBurgerLab is the perfect treat! This proudly Made in Malaysia eatery has been serving the country's juiciest burgers (apart from Ramly, we have to clarify that!) since 2012. Its charcoal buns is a true signature not forgetting its juicy beef patties! For something simple, the Lab Burger is a good starting point. It is grilled beef patty with cheddar cheese and onion jam. For something messier, the namesake Beautiful Mess 5.0 is the way to go. Enjoy a cheddar beef patty topped with beef fried portobello mushrooms, honey mustards and a sunny side up egg. If you prefer chicken, sizzle your tastebuds with the Hawaiian 2.0, which is essentially grilled chicken with red sauce paired with cheddar cheese, pineapple and shiitake and enoki mushrooms. We dare you to choose the Hot flavour! There's even Vegetarian options and we recommend Vivien's Husband (we're curious about the name, too). It's a whole portobello, topped with a pineapple ring, cheddar cheese and mango mayo! At myBurgerLab, there's always something for everyone!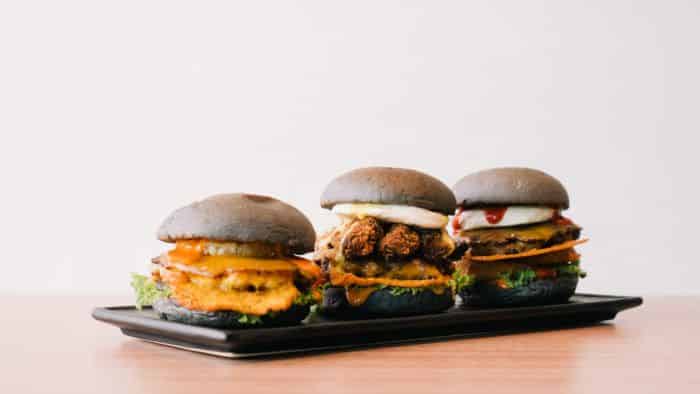 Goodness Greens
Goodness Greens is your quintessential all-day healthy meals. Be it breakfast, lunch, dinner or an in-between snacks, Goodness Greens have got you covered. The Big Breakfast with a choice of smoked streaky beef or grilled chicken chorizo, with a side of high fibre bread and other healthy sides is the perfect start to your day. Other popular products on their extensive menu include the Nasi Lemak Wrap (811 kcal only based on their website), Pulled Beef Avocado Wrap, Fried Rice Quinoa, Buddha Bowl and their Avo Mashed Greens. If that's not enough, get your on their customised salad which comes in three different sizes: Petit, Medium and Grand. This is the perfect day to go healthy all day long!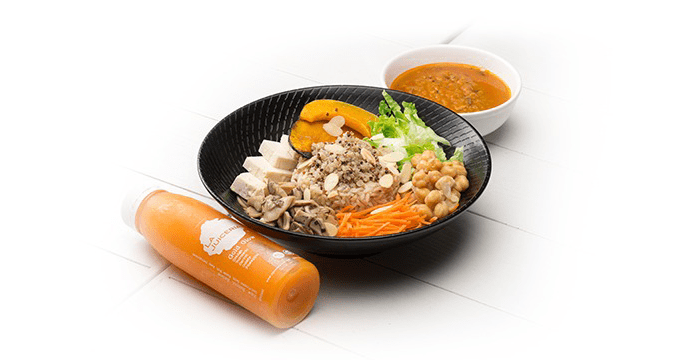 Super Saigon
If you're craving for some Vietnamese food, without actually taking a flight there, Super Saigon is your best bet! It's comfort food inspired by Vietnamese eateries in Melbourne and Ho Chi Minh. The 'Pho' is its signature dish that combines fresh rice noodles in a rich broth and mixed with generous amounts of herbs and beansprouts. Add beef, chicken, combination of beef and chicken or vegetarian to complete the experience. This hot dish will leave you satisfied. Another must-try is Banh Mi or crunchy french baguette sandwich, Vietnamese style! What's a Vietnamese meal without its signature coffee. Whether you like it iced or hot, order the local coffee which is goes through the tradition drip brewing process for a refreshing taste!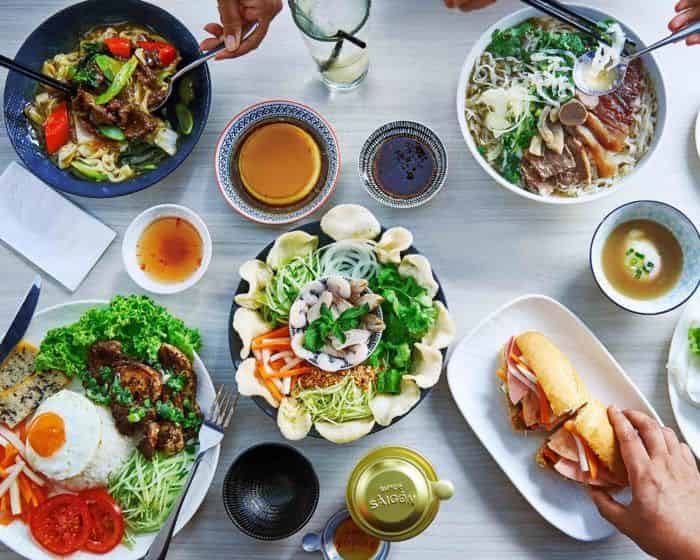 Juice Works
Juices and smoothies are the perfect thirst quencher and a great escape from the city's heat. One of the best places for fresh juices and smoothies is Juice Works. Using only the freshest and most natural ingredients, there are over 30 flavours to choose form. Menus are divided into Tropical & Fruity Blends (Lychee Cooler is a must!), Power Meal Smoothie (Choc Banana Split is irresistible), Detox & Fiber Juices (Tummy Calmer helps digestion!). But if that's not enough, get creative and mix and match the ingredients and create a unique juice to your liking. Choose from Banana, Carrot, Cucumber, Lime, Lychee, Papaya, Pineapple, Watermelon or go premium with Beetroot, Celery, Green Apple, Guava, Lemon, Mango, Mixed Berries, Orange, Passion Fruit, and Strawberry. Get your juice vibe on and don't forget your metal straw!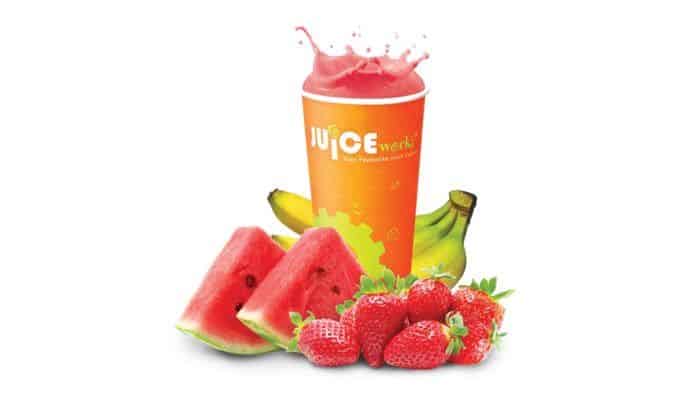 La Juiceria
Feeling bloated with all the food? A juice cleanse can do the trick! La Juiceria is your best bet as the country's premiere in juicing. Their juices are 100 percent pure from fruits and vegetables with no sugar, preservatives and additives. So you know you are getting the best. With exciting combinations such Tropical Green, Mint Lemonade, Almond Mylk and Orange Power, each drink contains the vitamins and nutrients that you need to maintain a healthy lifestyle! Feel like a cold is coming? Grab the Vital Shot from the Power Shots family to help boost immunity. Get cleansing and release your body's toxins to regain balance, normalize digestion and metabolism. Get juicing for better skin, improved digestion and flatter stomach!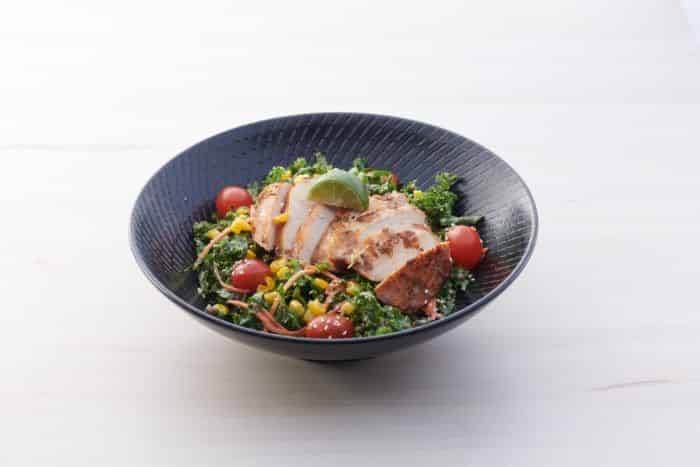 Where to get the exclusive metal straws? Just order them from GrabFood now on your Grab app! Whether it's a treat for two with your loved ones (or yourself, that's ok too), just spend RM25 from the above participating merchants on GrabFood to receive this very special gift. It can be a healthy salad meal or a juicy burger, with a cold-pressed juice on the side… just order je lah, we'll deliver it!