Grab #BantuanBanjir has received overwhelming support, and we'd like to thank each and every one of you: terima kasih banyak-banyak! Your donations have assisted many Malaysians who were affected by the flood.
Together with MERCY Malaysia, the community of Hulu Langat was identified as one of the areas hardest hit by the flooding, this was where your donations could make the biggest difference to ensure no community was left behind.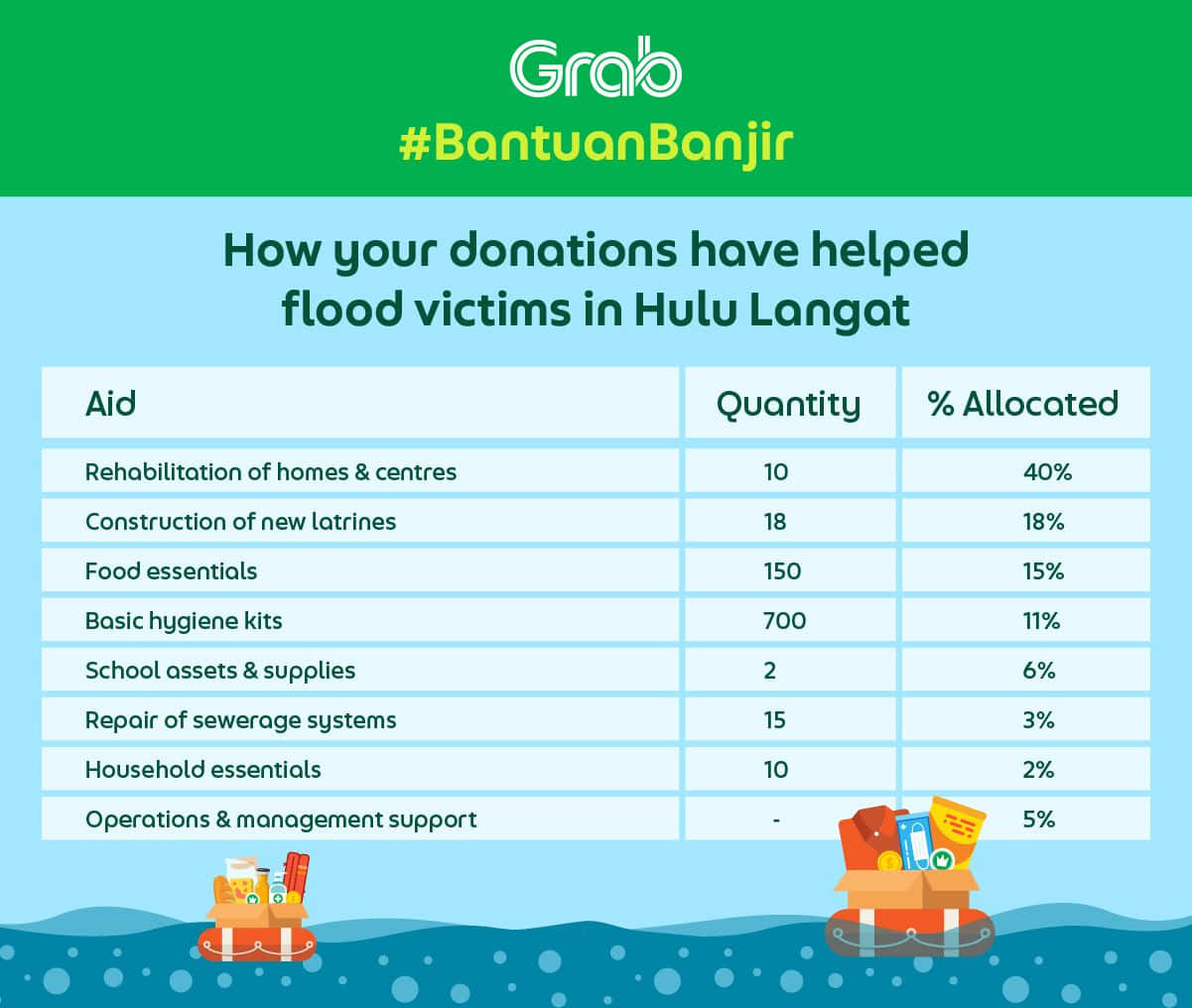 Want to help out? Donations are still open until 31 Jan. Donate with your GrabRewards, and Grab will match it. You can also donate with GrabPay Credits with no minimum amount.