All work and no play ruins everybody's day, so let's switch things up a bit.
Use 50 GrabRewards for a chance to win a W Kuala Lumpur Hotel e-Gift Card worth RM1,500, or an iPad Air (10.9-inch). This is your chance to pamper yourself with a relaxing hotel stay or set yourself up with a new device to play all day.
Really, really, really wanna win? Submit multiple entries to level up your chances of winning.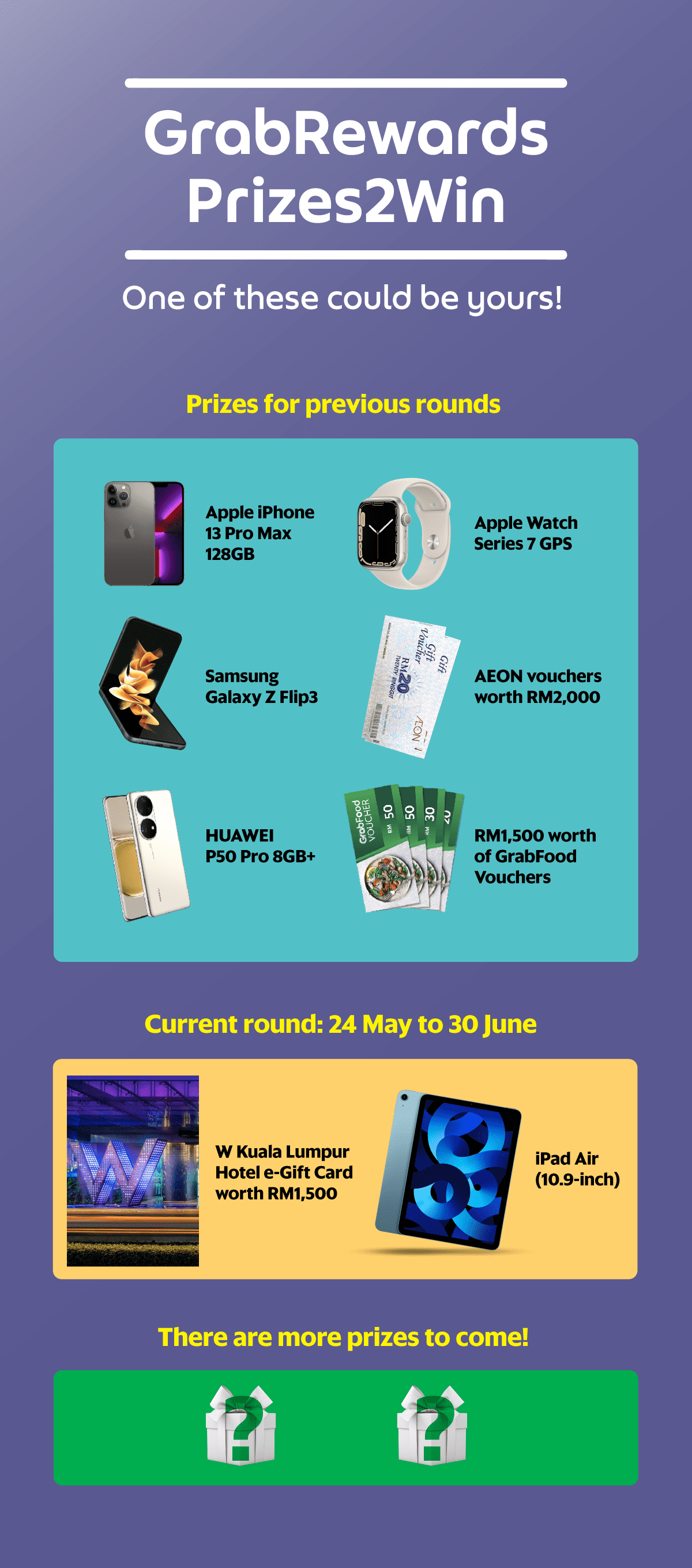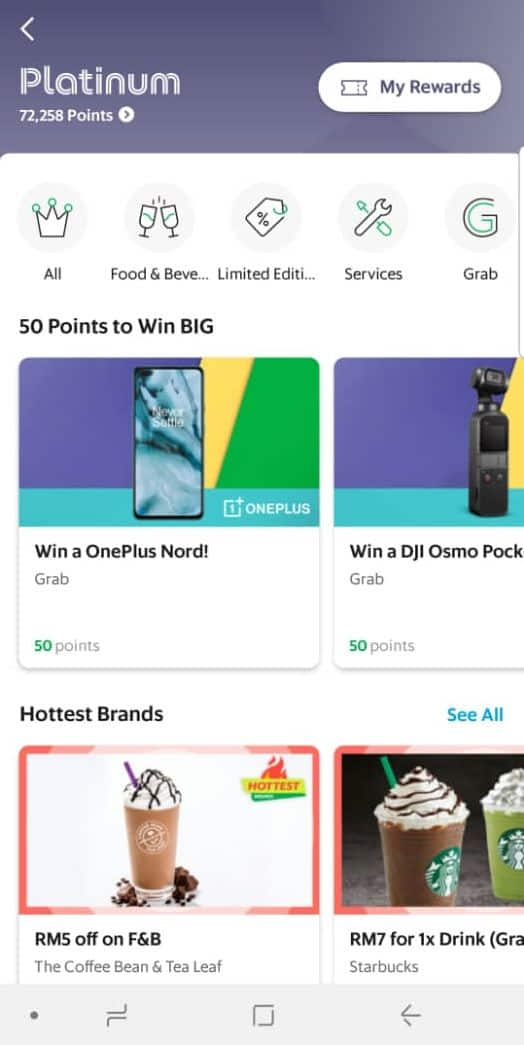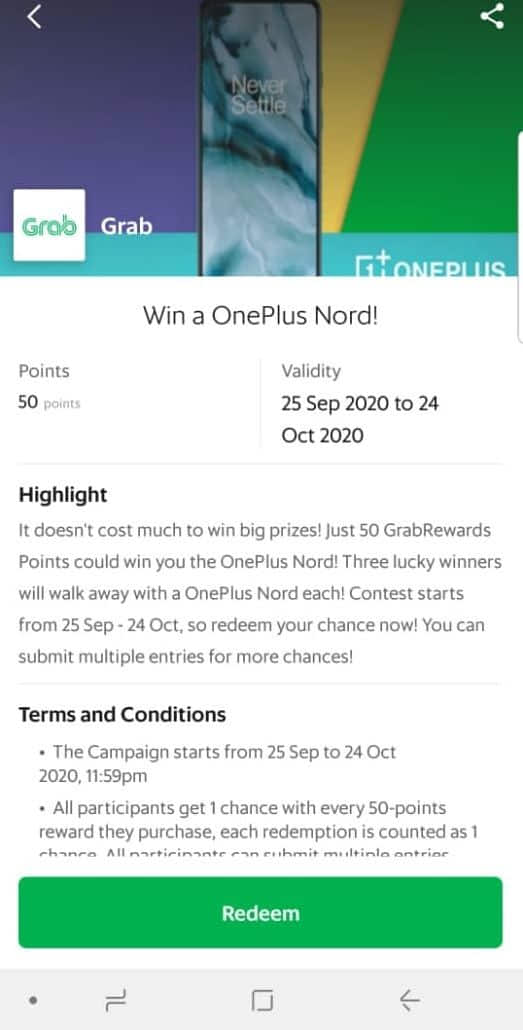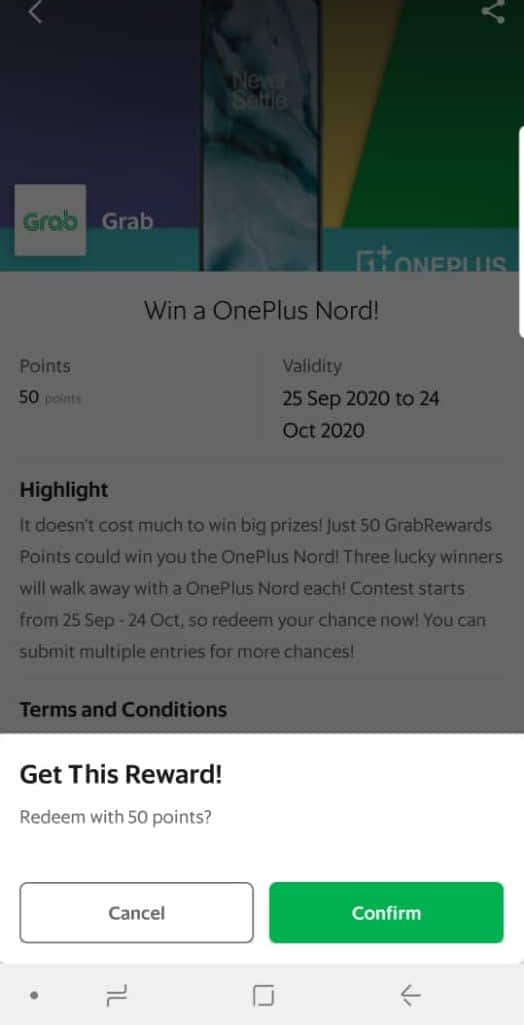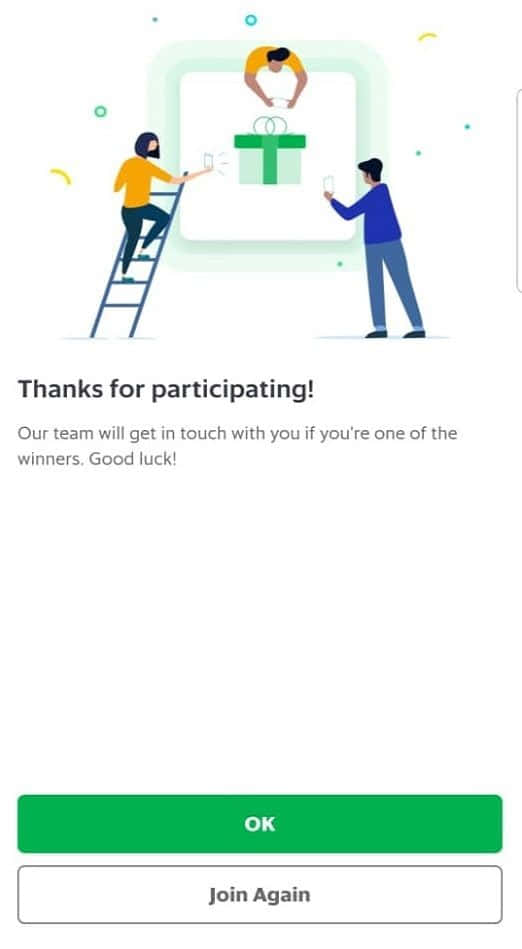 Go to GrabRewards & select the prizes that you would like to participate

Tap on Redeem

Choose Confirm. Every 50 GrabRewards spend is a chance to win

Your details has recorded! Tap Join Again to submit multiple chances with 50 GrabRewards each.