Tekan di sini untuk terjemahan Bahasa Melayu
In order to provide a seamless, transparent and safe experience to our drivers awaiting passengers at Terminal Sentral Kuantan, we are introducing the new Terminal Sentral Kuantan (TSK) Queue Feature!
This feature is activated only if you wait for bookings at the Waiting Area, a designated location that has been prepared at Terminal Sentral Kuantan.
TSK Queue feature will be available to all drivers from 12PM, 3 December 2018.
// Reminders while waiting for your booking
Please be ready to receive jobs when your queue number is 5 and below

Once you have accepted a job, please make your way to the passenger immediately at the Pick Up Area.

Do not wait for your passenger at the Pick Up and Drop Off area. Please make sure they are ready and waiting for you

.

Do not block traffic

Throw your rubbish in the bins provided

Please park at the designated area only.
// For improved waiting experience
Switch your wifi on to improve your GPS accuracy.

We recommend that you choose and

activate only 1 service type

on your driver app to avoid losing your queue position unexpectedly.

Check to make sure your app is not locked or on standby mode.

Once a booking is received, remember to contact your passenger via

GrabChat

to inform them of your

Expected Time of Arrival (ETA).
// Passenger cancellations
Please accept bookings only when you are ready to complete them.

Do not ask passengers to cancel

WITHOUT VALID REASONS.

If you are caught asking passengers to cancel without valid reasons, we will investigate further and will take disciplinary action if necessary.

To avoid passenger cancellations, always respond to their calls/GrabChat messages and provide them an update about your whereabouts.
// Minimum credit wallet balance
Please ensure you have sufficient balance in your Credit Wallet in order to receive jobs from Terminal Sentral Kuantan (TSK). The minimum amount required differs according to your commission rate.
Example: If you are paying 20% commission, you will need a minimum balance of RM100 X 20% = RM20 to receive jobs with fares RM100 and below.
Where is the Waiting Area?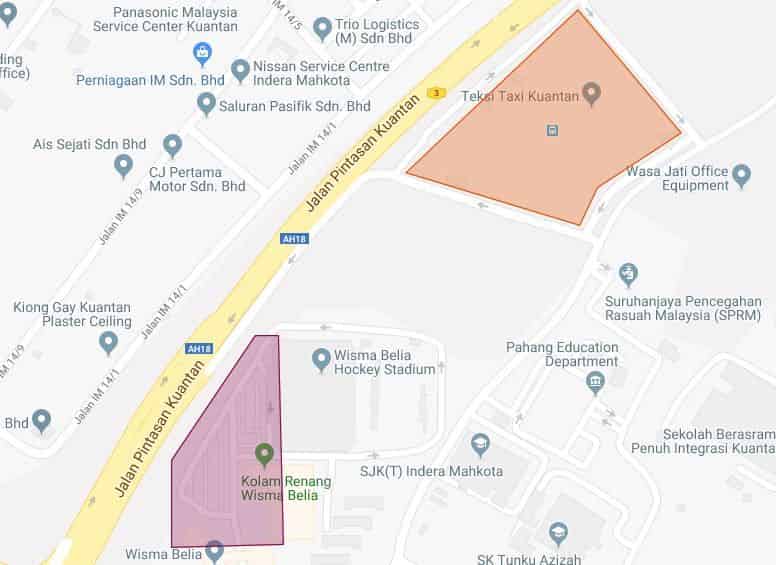 Image 1: Terminal Sentral Kuantan (TSK) Queue Wating Area
Please refer to the map above. Drivers will only get TSK jobs when they are in these areas.
Purple – Waiting Area

Orange – Pick Up Area
So, how will this feature work?
Think "First come, first served". This means drivers who arrive at Waiting Area first will be assigned the booking first. Drivers who arrive later will be placed in a queue and will have to wait their turn for a booking.Once you are at the top of the queue, you will receive the next booking.
Your queue position will be sent via SMS. You can also see your queue position via the notification section on your driver app.
*Kindly note that we will slowly phase out the SMS queue notification.
Is this feature applicable to all service types?
This feature is applicable for GrabCar and Grabcar 6-seater. Drivers can select to be online for both service type but we recommend only turning on 1 to avoid losing your queue position unexpectedly.
How will driver-partners be informed of their queue ranking?
Once you're within the Waiting Area, you will receive an SMS informing you of your queue ranking if you're online. After the first notification, you will be notified each time your ranking changes, up till the time you get a job.
You will also receive your queue position in your notification section in your driver app. When there's a new queue position, your inbox will refresh automatically to show the new in-app message. Each message will expire after 2 hours, please look out for non Terminal Sentral Kuantan (TSK) queue announcements while you are in queue.
*Images are for illustration purpose only
What if I don't receive a queue allocation?
Be sure you are at the right place. The queue allocation will only take effect in the Waiting Area.

Depending on your mobile carrier, there may be a slight delay in receiving the notification. We advise you to wait at least 10 minutes before calling Customer Support.

You can also check your queue position in the notification section.
Can I be pushed to the back of the queue?
Yes. You will fall to the back of the queue for all service types if you:
Cancel a job

Ignore THREE bookings across all service types (If you ignore ONE job, you will need to unlock your screen within 5 minutes. Otherwise you will be pushed to the back of the queue)

*Go offline/ switch off 'availability for job' for more than 5 minutes

Leave Waiting Area without any bookings and return after 5 minutes
What happens to my queue ranking if a passenger cancels on me?
If you've left the Waiting Area to pick your passenger up and your passenger cancels on you, your queue ranking for the cancelled service type will

still remain on the top

 providing you return to the area

within 10 minutes

.

However, your queue ranking for other service types will be pushed to the back. Therefore, we

strongly encourage

 you to only have

one service type

 switched on.
Kindly be reminded that all members of the Grab community are required to follow the Code of Conduct and Terms of Services.