Stay safe while driving!
Tekan di sini untuk terjemahan Bahasa Melayu
Whether you're alone or with passengers, safety should always be your number one priority. Follow these tips and stay safe 24/7 on the road.
Be Alert at All Times
The easiest way to stay safe is to be aware of your surroundings and to be alert at all times. Whether you are driving or parked for a short rest, always make sure that your surroundings are safe and get away from suspicious activities immediately. Better safe than sorry!
Avoid Displaying Your Cash and Other Valuables
Keep your cash in a safe and hidden location and never display it for others to see. You never know if someone is observing you. Avoid wearing expensive watches, neck chains, or bracelets while driving as those items might attract unwanted attention.
Always Keep Your Doors Locked
After a long day of driving, getting a power nap is never a bad idea. Don't forget to lock your doors before you do so, especially if you are in an isolated area. It is always a good idea to keep your doors locked while driving too, as bad things can happen even while you are waiting for that green light!
Be Extra Cautious at Night
Most assaults and robberies cases happens between 6:00PM and 6:00AM. Make sure to be extra vigilant during these hours in order to minimise any risk of robbery or other dangers. If possible, keep a spare phone in your car for emergency situations.  
---
Updates and new features!
GrabChat Photo is now available
Having trouble finding your passenger? Now you can send a picture of your location to your passenger through GrabChat!*
This new feature will only be available for driver-partners with Android devices for now. Please update your application to version 5.84 and start using this new feature. For iOS users, please wait for further announcement from us.
*You can only send photos taken using GrabChat Photo
*You can only use this feature with passengers using Android devices.
---
GrabBenefits Rewards – Monthly Highlights
GrabBenefits is a programme that provides benefits to driver-partners, through a wide selection of merchants. This includes cheaper pricing to reduce your daily expenses.
Here is one of the attractive rewards available for you to redeem this month:
// ANNOUNCEMENT
Kindly note that Shell Helix Exclusive Service Package has been discontinued effective 16 September 2019.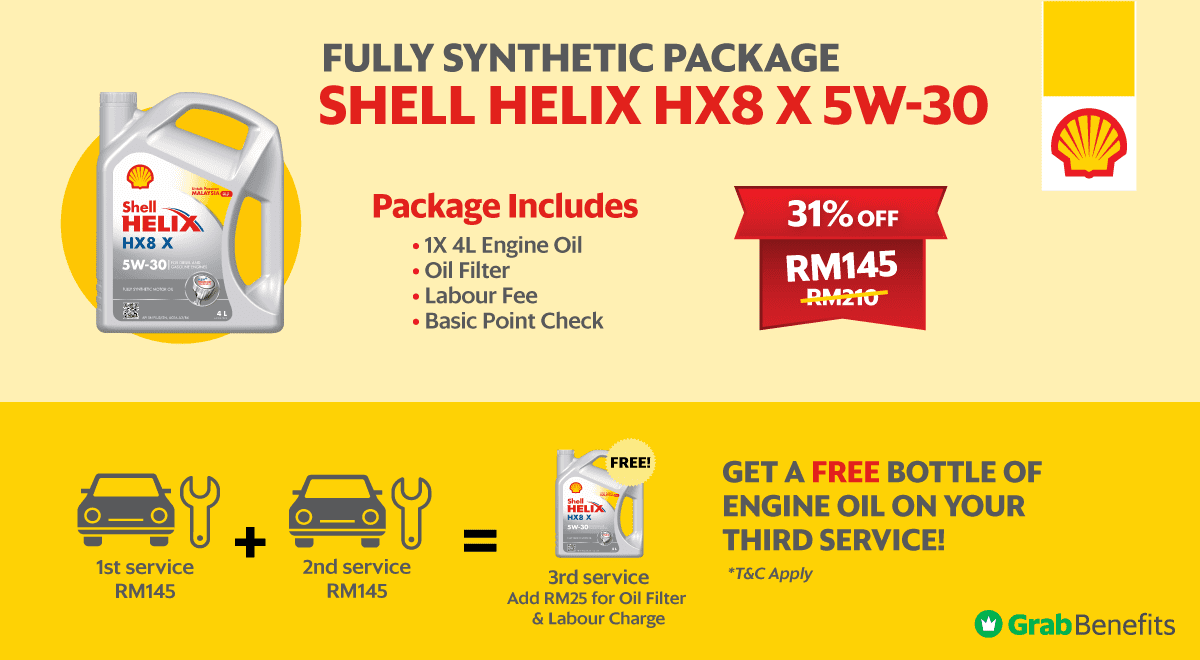 Kindly be reminded that all members of the Grab community are required to follow the Code of Conduct and Terms of Services.