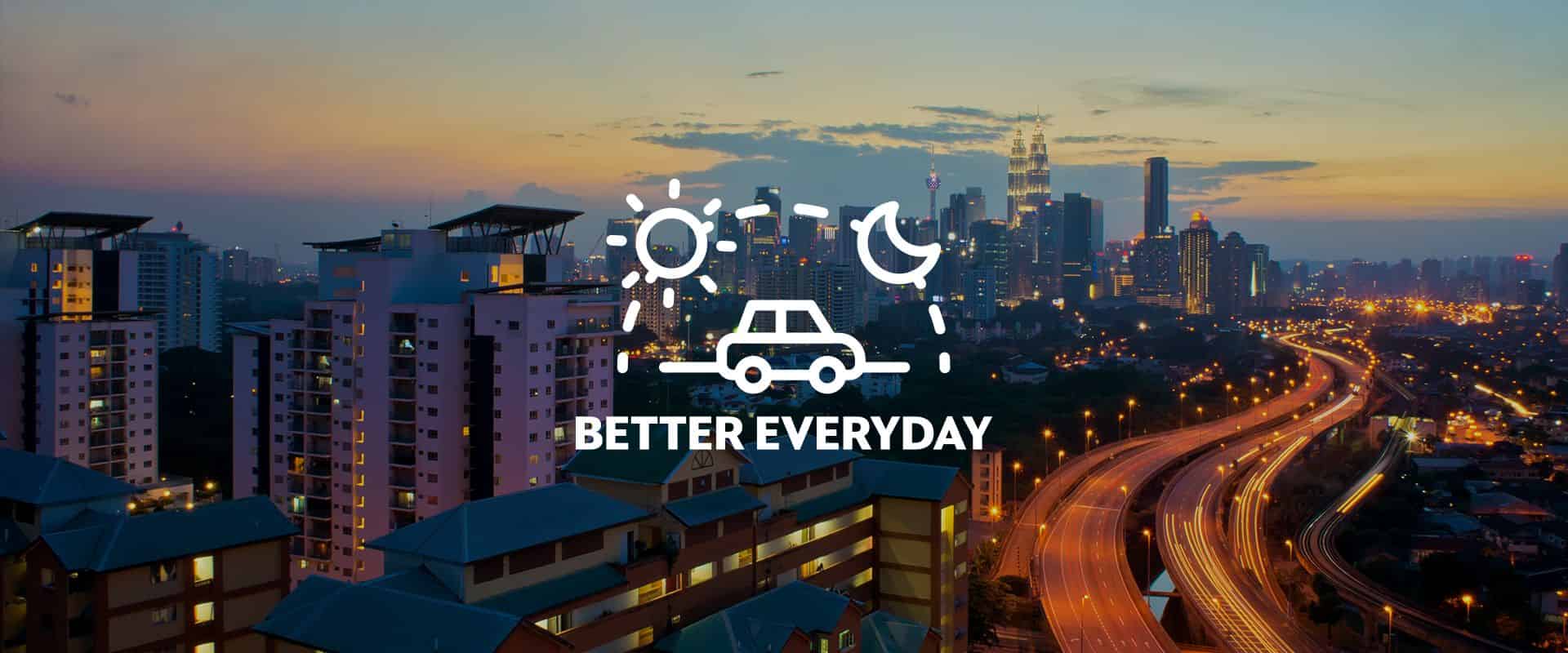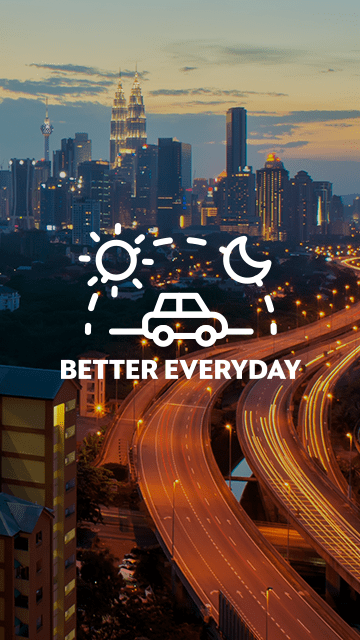 We aim to be better for you.
As our driver-partner, your experience with Grab matters to us. That's why we're making constant improvements to ensure that driving with us is safer, more seamless, and more rewarding.
Menjadikan perjalanan anda lebih memberikan ganjaran
Kami memberi penambahbaikan yang berterusan dalam segala jenis aspek. Dengan pelbagai peningkatan, kecil ataupun besar, kami berusaha untuk menjadikan pengalaman perjalanan anda bersama kami, lebih selamat, lebih lancar dan lebih ganjaran.
More Seamless Rides

Perjalanan Lebih Lancar
Making your rides more rewarding.
We're constantly evaluating our compensation policy and improving your benefits to ensure that you're properly rewarded when driving with us.
Menjadikan perjalanan anda lebih ganjaran
Kami sentiasa menilai polisi pampasan kami dan meningkatkan lagi manfaat buat anda untuk memastikan anda diberi ganjaran dengan sewajarnya apabila memandu bersama kami.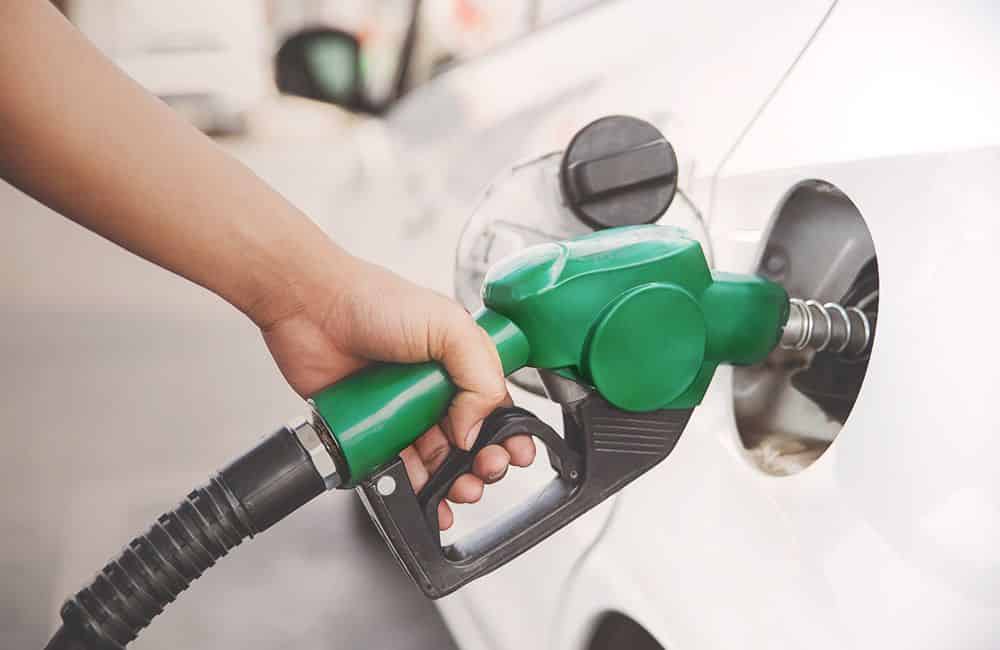 Grab Driver Benefits
Flash your driver app to our listed partners and enjoy deals and savings on things that you regularly spend on, like petrol, mobile phone plans, health insurance and car maintenance. Find out more at www.graballstars.com.
Faedah Pemandu Grab
Tunjukkan aplikasi pemandu anda kepada rakan niaga yang tersenarai dan nikmati tawaran dan penjimatan ke atas barangan yang sering anda belanjakan, seperti petrol, telefon bimbit, insurans kesihatan dan penyelenggaraan kereta. Info lanjut di www.graballstars.com.
Grab Driver Pit Stops
Take a break at our Grab Driver Pit Stops and enjoy the exclusive driver benefits offered at these locations for free or on a discount. See the locations at www.grab.com/grab-driver-pit-stop.
Grab Driver Pit Stops
Beristirahat di Grab Driver Pit Stops dan nikmati faedah eksklusif pemandu yang ditawarkan di lokasi-lokasi ini secara percuma atau pada harga diskaun. Lihat lokasi di sini www.grab.com/grab-driver-pit-stop.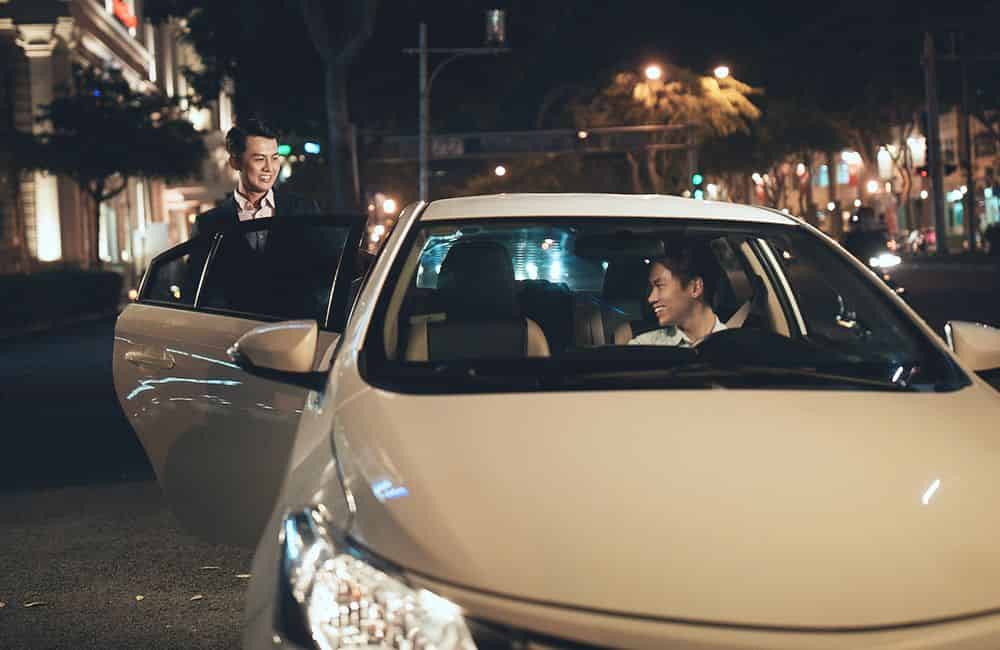 Pick-up Bonus
Receive an added bonus for jobs that are far away or jobs that will take you a longer time due to traffic conditions.
Bonus Pick-Up
Terima bonus tambahan bagi perjalanan yang jauh atau yang akan mengambil masa yang lebih lama kerana keadaan lalu lintas

Compensation For Cancellation Or No-shows
If your passenger cancels the ride late or doesn't show up, you'll be compensated for travelling to that pick-up point.
Available from 26 November 2018
Pampasan Untuk Pembatalan Atau Tidak Muncul
Jika penumpang anda lewat membatalkan perjalanan atau tidak muncul, anda akan diberi pampasan untuk perjalanan ke tempat pick-up tersebut
Bermula dari 26 November 2018

Driver Referrals
Earn a commission when you refer your friends to be a Grab driver-partner.
Rujukan pemandu
Dapatkan komisen apabila anda merujuk rakan menjadi pemandu Grab. Buat rujukan dengan mudah menggunakan aplikasi

Community Feedback Events
We'll organise regular engagement events for meetups to hear you out, get feedback and listen to your suggestions to improve.
Majlis maklumbalas komuniti
Kami akan lebih kerap menganjurkan majlis pertemuan bersama untuk mendapatkan maklum balas dan mendengar cadangan anda untuk penambahbaikan.
Interested to find out about how we're improving the experience for our passengers as well?
Ingin tahu bagaimana kami menambahbaik pengalaman bagi penumpang kami?
Find out More
Ketahui Lebih Lanjut