The speciality coffee scene in Bali is brewing out of control! The chic coffee shops in Bali aren't just showing off their latte art skills, but are also expanding their appeal by using local Bali-grown beans; offering quality coffee that rivals the caffeine hotspots of Melbourne and Sydney. Mainly cultivated in the northern highlands of Kintamani, the fruity flavour of Bali's coffee beans has been underappreciated for some time. But many local coffee professionals are now transforming the beans as well as the coffee industry. Whether you are ordering a cappuccino with almond milk or V60 single-origin Bali drip coffee, in this coffee-growing region, a good cup of joe is never far away.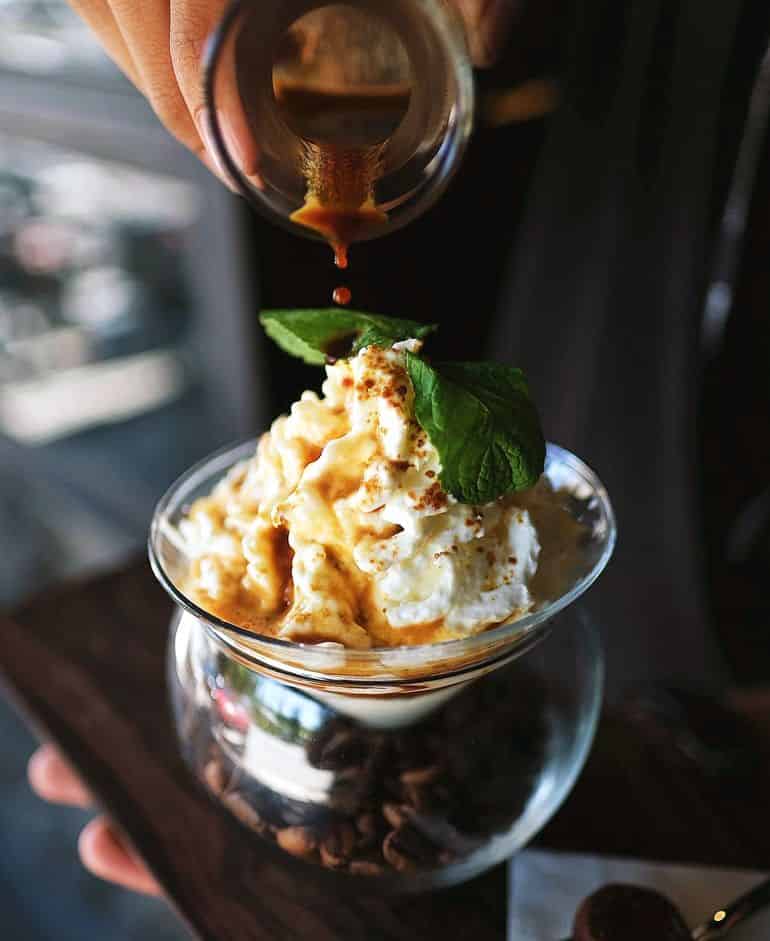 Located in the heart of Sanur, Milestone Coffee is a cosy nook for anyone that's looking for a cup of comfort, accompanied by the sounds of slow hip-hop and jazz music. Inspired by Brooklyn cafes, the décor and mood revolve around coffee, music and art. The top floor plays host to young aspiring local artists doodling the next new idea. Set against a rustic industrial interior, Milestone's mellow ambience is perfect for anyone looking for downtime; and its coffee is just as memorable. 
Using predominantly Indonesian beans in their house blend, you can find a basic, no-fuss espresso-based menu here: macchiato, piccolo latte, americano, cappuccino, and more. Enjoy it hot or cold, while striking up a conversation with the knowledgeable barista. The espresso is bold with a hint of orange, dark chocolate and a lingering note of caramel — the perfect base for a milky coffee of any kind. 
Pricing: 6,000–41,000 rupiah 
Address: Jl. By Pass Ngurah Rai No. 99, Sanur, 80228 Bali
Phone number: 0896 7075 0333
Opening hours: Monday–Sunday: 8am–10.30pm
In Legian, good coffee is at your fingertips. Well-known among tourists as an early-morning breakfast spot, Coffee Corner is a hidden gem on the speciality coffee scene. Using beans from various parts of Indonesia, you can find espresso-based items here that are rarely available anywhere else in Bali. The ristretto, which is denser and thicker than the usual espresso shot, will leave you wide-eyed, while the Vienna coffee: an irresistible combination of espresso and a thick froth of cream, cinnamon powder and chocolate, promises a hug in a mug. 
If such caffeine extravagance is too much first thing in the morning, Coffee Corner also boasts a wide range of flavoured coffee: café mocha, caramel nut cappuccino, caramel latte, mocha caramel, white chocolate mocha, Irish nut crème — the list goes on. Why not pair it with a stroll along the beach? 
Pricing: 28,000–52,000 rupiah 
Address: Jl. Melasti, Legian, 80361 Bali
Phone number: 0361 751 546
Opening hours: Monday–Sunday: 6.30am to 9pm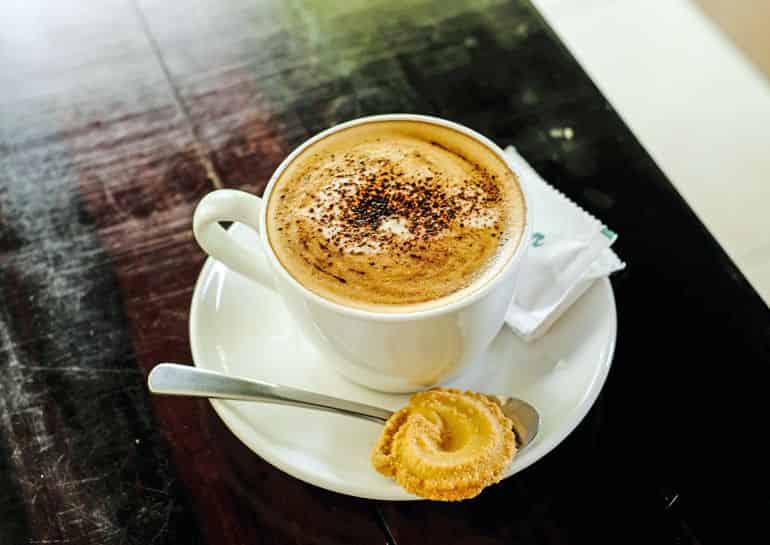 Fancy your coffee made with a V60? At Kopi Made, not only can you get your traditional espresso-based drinks, but also a wide range of manually brewed coffee — the coffee aficionado's favourite. You can choose to have your coffee brewed with a V60, AeroPress or French press. For something more unusual, ask for the Hario Woodneck; it's a part pour-over, part carafe covered in thick cloth filter, resulting in pour-over coffee with thicker body and cleaner taste. This brew is ideal for anyone wanting their coffee bold and dark, without the excessive residue. If you're curious about all the hype around cold drip, try Es Kopimade, which is brewed using a Kyoto Ice Dripper for eight to 12 hours, resulting in coffee that is less acidic; and exceptionally delicious when combined with milk. 
With so many cafés vying for the title of best coffee in Bali, the options are increasing week by week. Kopi Made is one of Bali's rising local roasters and is proud to use Balinese beans — enough of a reason to make it the first stop of the day.
Pricing: 20,000–35,000 rupiah 
Address: Jl. Raya Puputan No. 106, Denpasar, 80234 Bali
Phone number: 0361 264 481
Opening hours: Monday–Sunday: 8am–11pm
Latte art gets taken to a whole new level at Cartel, where a cup of 'cino can be personalised, with your name or mood-boosting notes written on top in place of the now-common rosetta art. Delivered in the café's signature pink cups, Coffee Cartel's Ripple Printing is as much a feast for the eyes as the taste buds. Using beans from Bali, Colombia and Brazil in its espresso blend, the coffee is bold, yet sweet. 
Other than a regular cappuccino or long black, you can also enjoy the preferred caffeinated beverage of keto followers: bullet coffee, a blend of espresso, butter and coconut oil. It's creamy, thick and tastes like a latte — without the added sugar. For beginners, the bullet coffee with chocolate may be a milder option. If bullet coffee is too much richness to handle, why not the Dirty Coconut? Featuring coconut water on top of a regular espresso shot, this refreshing and reinvigorating drink adds a mild tropical sweetness to your caffeine fix. 
Pricing: 34,000–54,000 rupiah 
Address: Jl. Lebak Sari No. 8, Kerobokan Kelod, 80361 Bali
Phone number: 0812 4601 0515
Opening hours: Monday–Sunday: 7.30am–6pm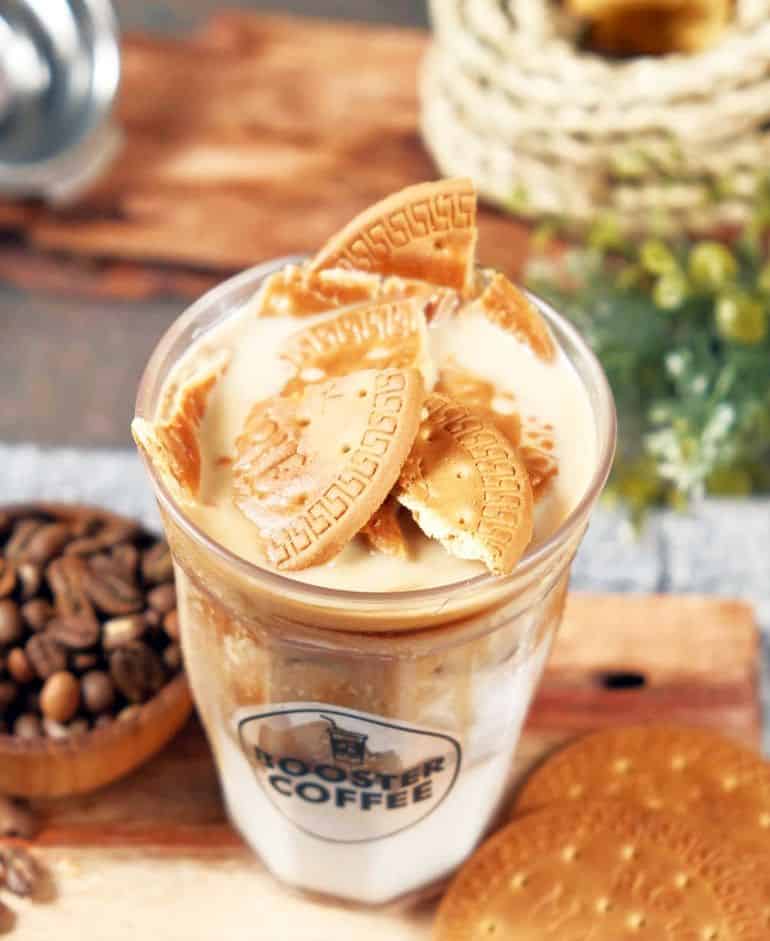 When coffee and delivery apps join forces, you have a drink that has become the must-have craze. Es kopi susu (iced coffee milk) has the entire country falling head over heels, especially now it can be delivered right to one's doorstep.  
Booster Coffee's iced latte features hot espresso shots and fresh milk. The year-round favourite has to be its range of iced milk coffee bottles, which come in your choice of original, caramel or rum flavours. For a completely novel take on coffee, the Iced Americano Caramel Lemon has a hint of lemon-candy flavour, giving the regular americano a different edge.
When it comes to fighting Bali's tropical heat, there's nothing quite as refreshing as a glass of caffeinated frappé! Whichever your chosen flavour — hazelnut, rum, mocha, caramel or vanilla — this frosty treat will lift your mood at any time of the day.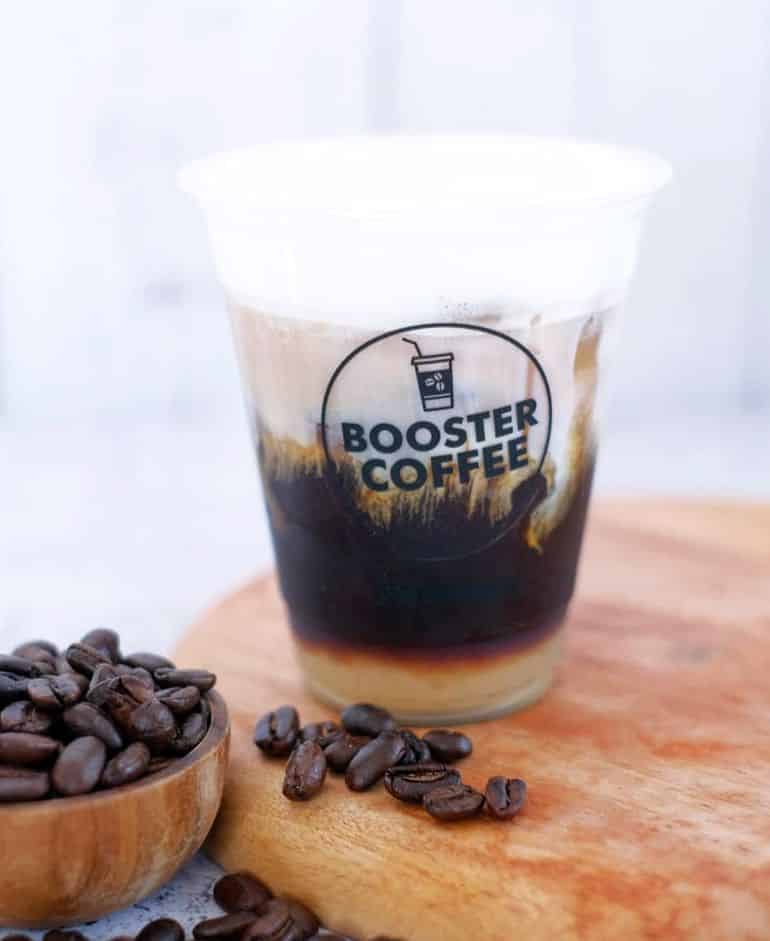 Pricing: 19,000–32,000 rupiah 
Address: Jl. By Pass Ngurah Rai No. 192, Sanur, 80228 Bali
Phone number: 0822 3730 6898 
Opening hours: Monday–Sunday: 6am–5.30pm