Ubud is famous for many things. Verdant rice terraces and valleys, majestic temples, world-class resorts and, of course, a vibrant and varied F&B scene. With hundreds of cafes and eateries nestled among the rice fields or looking out over spectacular jungle scenery, Ubud offers food-with-a-view like no other region in Bali. 
Ubud boasts just as many eateries that tempt carnivores as they do vegetarians and raw food enthusiasts. Opportunities to sample Balinese specialities that celebrate Indonesian ingredients, flavours and culinary culture abound. From iconic dining destinations to socially conscious eating, this is your guide to Ubud's thriving F&B scene.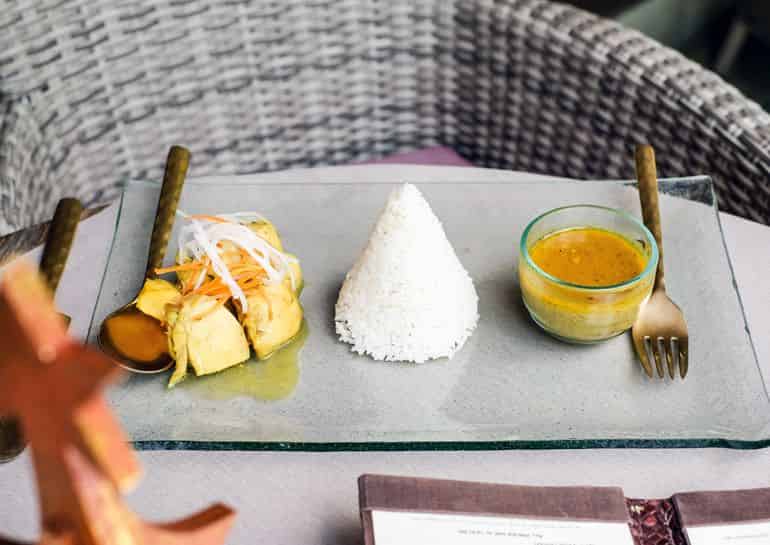 Close to central Ubud but far enough away to enjoy an unobstructed view of the serene rice fields, Terracotta in the village of Lungsiakan is home to an elegant range of Balinese and Indonesian favourites, alongside Italian classics spiced up with local flavours. All the dishes are prepared with ingredients from the central-north Balinese agricultural region of Bedugul, or from Lungsiakan itself. Dig into their version of the generously seasoned Kare Ayam, or for something lighter, the Terracotta Duck Salad. If you're in the mood for seafood, you'll be tempted by the Seared Crusted Sesame Tuna or Pepes Ikan: Balinese spiced fish grilled in banana leaves. The dessert selection has something for everyone; and you can never go wrong with Crème Brulée served with Caramel Latte! 
Pricing: 30,000–205,000 rupiah 
Address: Jl. Raya Lungsiakan, Kedewataan, Ubud, 80571 Bali
Phone number: 0361 898 9700
Opening hours: Monday–Sunday: 7am–11pm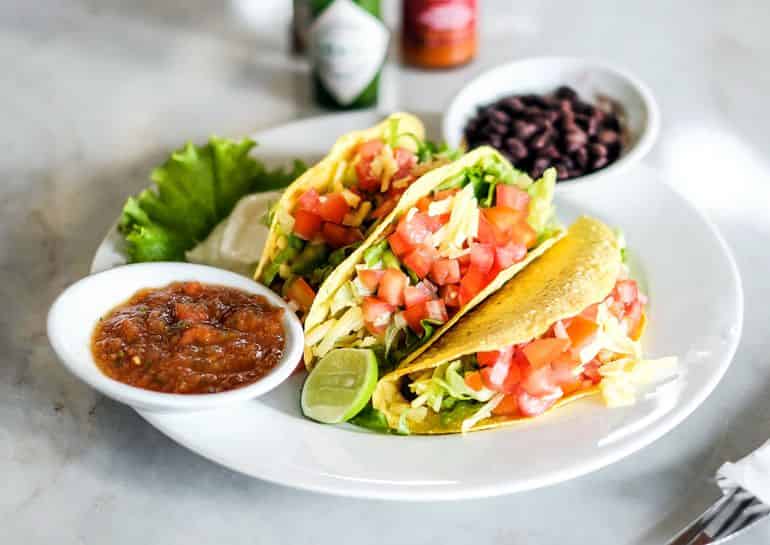 Mexico might be on the other side of the world from Indonesia, but Taco Casa, with its fresh and tasty Mexican flavours, has become an Ubud institution. They pride themselves on sourcing prime ingredients for all their dishes, while the taco shells, tortillas, enchilada and hot sauces, beans and corn chips are all made in-house, from scratch. For lovers of Mexican food, the 8-Layer Burritos are an absolute must — take your pick of the chicken, beef, shrimp and veggie options — while for the carb-conscious there are the Naked Burritos. Looking for something even lighter? Go for the Crispy Tacos, great for sharing. All Taco Casa's dishes are great value, so you can get your Mexi-fix without hurting your wallet! 
Pricing: 85,000–125,000 rupiah 
Address: Jl. Raya Pengosekan, Ubud, 80571 Bali
Phone number: 0812 2422 2357
Opening hours: Monday–Sunday: 10am–10pm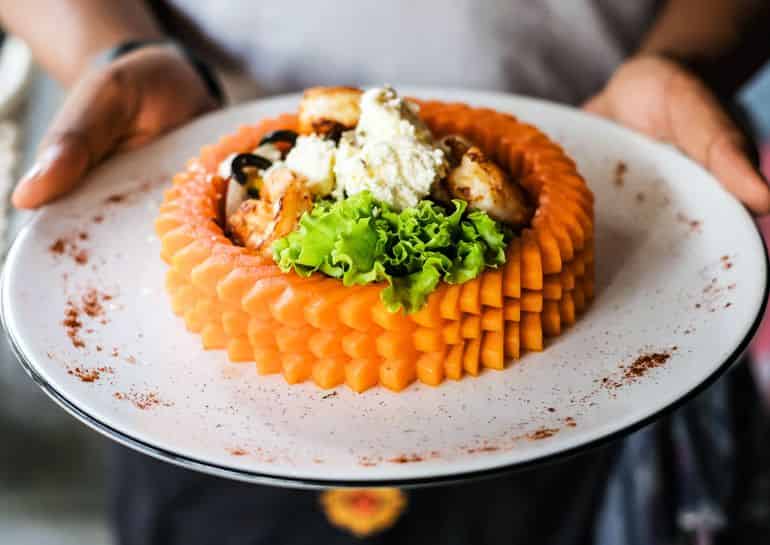 Are you a foodie with a social conscience? Fair Warung Bali is operated by the Fair Future Foundation, which is dedicated to providing the people and children of Indonesia with free health and medical care. All profits go towards the Foundation's services, and every meal you buy helps pay for medical consultations and treatments. What a great reason to indulge! Fair Warung Bale's menu offers plenty of Indonesian favourites including Opor Ayam, Martabak Ayam and Mie Goreng, alongside an impressive selection of fish dishes such as Red Tuna Balsamico. If you feel like something healthier, then try their vibrant Rainbow Papaya Salad & Shrimps, a tasty mood-booster. Food always tastes better when it's for a good cause, and sharing is caring, so why not order a few dishes to go 'round?
Pricing: 48,000–132,000 rupiah 
Address: Jl. Sri Wedari, No. 6, Taman Kaja, Ubud, 80571 Bali
Phone number: 0361 975 370
Opening hours: Monday–Sunday: 9.30am–10.30pm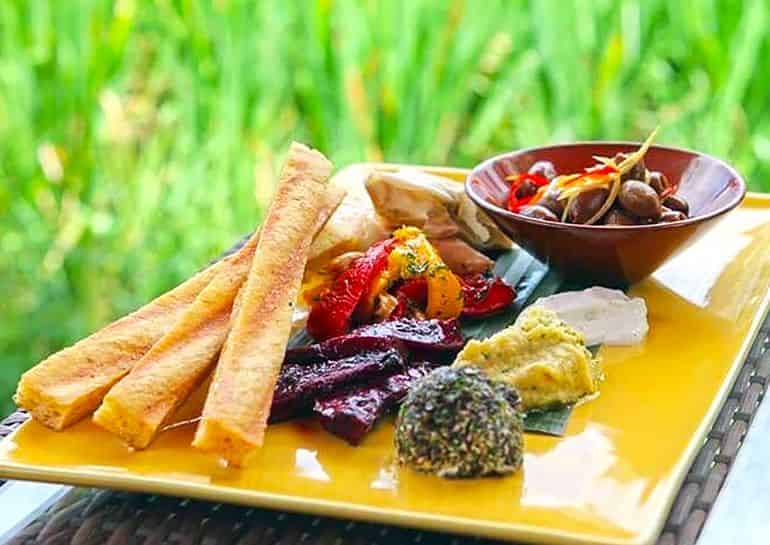 Three Monkeys Ubud is renowned for its exceptional Asian and Western cuisine, and its memorable rice-field views. The sophisticated menu was created by chef Kali Sary, the daughter of restaurant owners who has worked in major culinary cities all over the world. From Miso Glazed Monkfish to Chicken Souvlaki, Parmigiano pizza to Turkish Pide, if you're looking for something eclectic and exotic, Three Monkeys should be your top destination. We all know the best way to experience the best of a restaurant's offerings is by sharing, so get into the Mediterranean spirit and order a grazing plate. If you don't know where to begin, the best option is the Mezzethakia Platter, which includes spanakopita, roasted beetroot salad, labna cheese, Kalamata olives, tzatziki, and roasted red peppers.  
Pricing: 99,000–249,000 rupiah 
Address: Jl. Monkey Forest, Ubud, 80571 Bali
Phone number: 0361 975 554
Opening hours: Monday–Sunday: 7am–11pm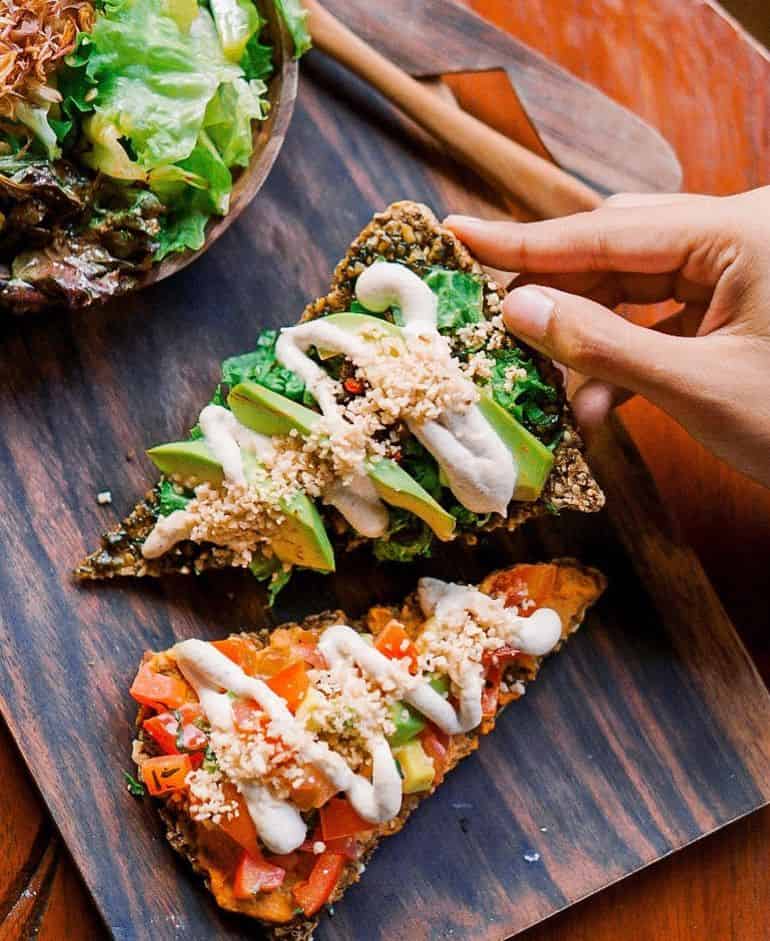 Would a trip to Ubud really be complete without tasting a hyper-colourful raw food creation? There's no need to scroll through a list of the town's best vegetarian eateries; Raw Food Café and Tonic Bar has got you covered. Located on Ubud's food street Jalan Goutama, the café is a cosy two-storey healthy food haven that promises flavourful, nourishing dishes. They like to mix it up with Daily Specials, so depending on the day, you could be enjoying a Middle Eastern Plate, Korean Bibimbap or Indian curry. Wash it all down with one of their Salubrious Smoothies such as a Banana Dharma or Bhakti Bliss. For brunch with a raw twist, try the Classic Breakfast with scrambled egg made from corn, marinated spinach and black salt, served with eggplant bacon, and raw vegan bread.
Pricing: 35,000–55,000 rupiah 
Address: No. 2, Jl. Goutama, Ubud, 80571 Bali
Phone number: 0361 970 650
Opening hours: Monday–Sunday: 8am–11pm