Grab introduces #MajuLebihDekat to adds more comforts and safety to its services
Grab, Online-to-Offline (O2O) mobile platform terkemuka di Asia Tenggara menegaskan komitmennya untuk meningkatkan kualitas pelayanan bagi pengguna baik mitra pengemudi maupun pelanggan, dengan meluncurkan kampanye #MajuLebihDekat di Indonesia.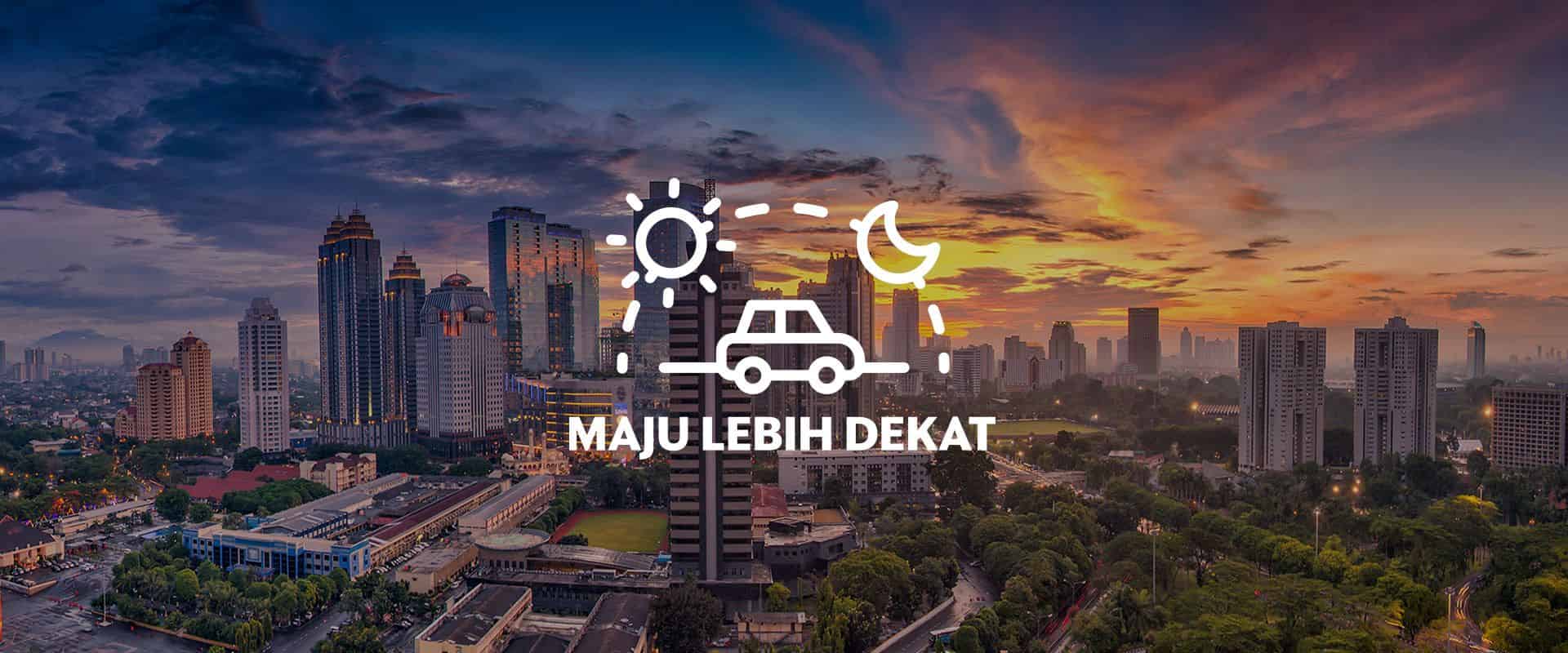 Southeast Asia's leading Online-to-Offline (O2O) mobile platform, Grab has further ensured the comforts and safety of its driver partners and customers, by launching what it calls #MajuLebihDekat (better everyday) in Indonesia.
Grab offers various features of quality services that will make its transport services safer, easier and more profitable for driver partners and customers. "We're continually improving all aspects of our services, to give better services to driver partners and customers. #MajuLebihDekat is the realization of our commitment to keep getting better. Every day, we try to find new way, making progress no matter how small, and never stop doing self-improvement," Grab Indonesia's Marketing Director Mediko Azwar said on Thursday.
He said that the customers and driver partners will see and feel various improvements that will make their journeys with Grab safer, easier, and more profitable. "By continually improving, we're confident that we're getting closer to give the best experience and bring our users closer to the things they value the most in their lives in line with our DNA "said as the connector," he said.
He said that customers and partner drivers can enjoy the features by downloading the new version of Grab application. For passengers who in the unlikely event of emergency, they only need to press the SOS button. "Passengers can add three emergency numbers in their application. They can also install automatic reminder, so that their application can directly inform the emergency numbers when detecting unusual patterns of journeys," he said.
He pointed out that through the feature passengers can also share their journeys with Grab with close friends or relatives that can be monitored in real-time.
Through the feature, Grab is conducting a trial of concealing private phone number, so that both passengers and drivers will not have access to each of their phone numbers.
"This feature has been launched in Jakarta and will be on trial in other cities where Grab in operation in the near future. There has been 70 percent decrease of sexual harassment incidences through telephones during the first four weeks of trial. But passengers should not forget to ensure that their active phone number registered in their own Grab application," he said.
According to him, to get their journeys with Grab easier, passengers can use the application of GrabChat to send their photos for more accurate meeting points. Or they can also send voice message through the GrabChat to facilitate their communication.
The newest "Entrance POI" of Grab have ensured many points of interests in shopping malss, traditional markets, airports, and others. "More than 1.8 million of points of interests (POI) have been included into the application of Grab in Indonesia this year, making passengers' pickup easier," he added.
Through the feature of change destination, the Grab application enable the passengers to change their journey destinations whenever they want, even when they have been already inside the cars. "One of four driver partners and two suggestions from customers we receive every day demand such feature," he said.
According to him, Grab provides the feature of cancel anytime that enables passengers to cancel their orders after the process of picking up started and before meeting the driver partners.
For driver partners, he said, the feature of GrabBenefits will further facilitate their mobility. They can get cheaper car services, discounts of food prices, haircuts. The driver partners are also protected 100 percent with private journey insurance.
Besides, the features that make passengers' journeys easier and safer will also benefit the drivers as such features will also make their jobs easier, safer, more comfortable and more profitable.