MAXX Coffee Collaborates with GrabFood for Food & Beverage Delivery Service
MAXX Coffee, jaringan coffee shop lokal berstandar internasional terbesar di Indonesia, mengumumkan kerja sama dengan Grab, online-to-offline (O2O) mobile platform terkemuka di Asia Tenggara, dimana GrabFood akan menjadi layanan pesan-antar makanan & minuman utama untuk MAXX Coffee.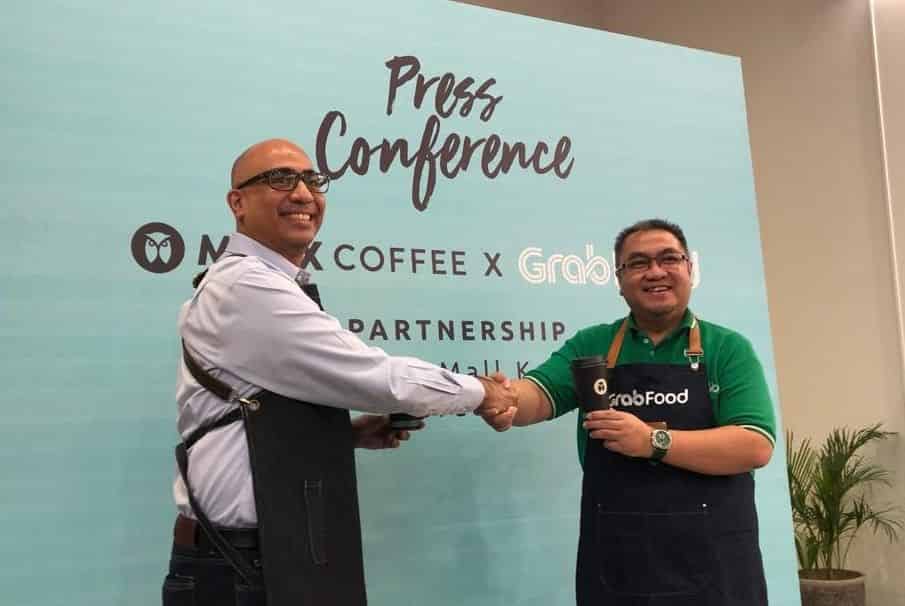 Jakarta, 6 February 2019 – MAXX Coffee, the largest international-standard local coffee shop network in Indonesia, today announced a partnership with Grab, the leading online-to-offline (O2O) mobile platform in Southeast Asia in which GrabFood will be the primary food and beverage delivery service for MAXX Coffee. This collaboration is expected to bring MAXX Coffee closer to its customers and fulfill customers' needs for affordable high-quality coffee. The delivery service will be available in 22 cities and 80 MAXX Coffee outlets across Indonesia.
In its three-year journey in the retail industry, MAXX Coffee has been inspired by contemporary Indonesian society to strengthen its position by offering a variety of products, services, and new outlets. MAXX Coffee believes that Indonesian society has many characteristics and is the embodiment of a creative and bold individual who always enjoys every moment in his or her life. For the past three months, MAXX Coffee has sought to please its customers through new menu variations, starting from artisanal sandwiches and various pastries to innovative seasonal products and manually brewed coffee for enthusiasts.
MAXX Coffee understands the importance of convenience and instant-needs-fulfillment in modern society. By collaborating with GrabFood, MAXX Coffee will emphasize the experience of enjoying high-quality coffee without complexity and wasted time on the road. The collaboration is aligned with the incredible growth of GrabFood in Southeast Asia, including in Indonesia. In Southeast Asia, the number of GrabFood orders grew by 10x from January to December 2018. In Indonesia, GrabFood is available in 178 cities, and the number of food deliveries with GrabFood rose by 6x in 2018. Meanwhile, the number of merchants grew by 8x, with hundreds of thousands of merchants joining GrabFood, and with more than 80% of GrabFood merchants being micro-, small-, and medium-sized enterprises (MSMEs).
"We understand that customers' needs are increasingly diverse, including the availability of food and beverage delivery services," said Mehdi Zaidi, CEO of MAXX Coffee Indonesia. "Therefore, we are expanding our service range beyond in-store outlets. With GrabFood's popularity among customers, as well as its wide reach and fast delivery times, we hope that this partnership will be able to increase customer satisfaction. We are immensely delighted with this collaboration and hope that our customers can enjoy more benefits through it, including attractive offers specifically intended for GrabFood users. Later on, we will also launch a range of special beverages that customers can only enjoy through the GrabFood service."
"At Grab, we are constantly looking for opportunities to create mutual-benefit collaborations, and we believe that our collaboration with MAXX Coffee will not only improve customer service, but also provide additional revenue opportunities for our driver partners," stated Mediko Azwar, Marketing Director, Grab Indonesia. "Our success in the ride-hailing industry is driving the rapid growth of GrabFood services that are not only focused on offering various food options, but at the same time offer unique and different ways so our customers can access their favorite foods easily. The collaboration with MAXX Coffee is one of our steps in realizing an everyday superapp that answers all users' daily needs, including their favorite food and beverages."
Along with the launch of this collaboration, MAXX Coffee is providing special promos for customers who order through GrabFood. Customers can order two Iced Caffe Lattes for only Rp38,000. This promo is available from 28 January-10 February 2019 in all Maxx Coffee outlets.
GrabFood is the fastest-growing on-demand food delivery service with the largest geographical presence in Southeast Asia. GrabFood is now available in Indonesia, Singapore, Malaysia, Thailand, the Philippines, and Vietnam. Grab's commitment is to become the leading everyday superapp in Southeast Asia, offering ride-hailing services, food deliveries, package deliveries, and digital payments to millions of people. Grab is available in 336 cities in eight countries and there are 8.5 million micro-entrepreneurs across Grab's network.
For more information, visit https://www.grab.com/id/grabfood/.