GrabExpress Encourages Families in Indonesia to Show Their Love to Mothers Through The #1000KadoDiHariIbu Campaign
Grab, the leading online-to-offline (O2O) mobile platform in Southeast Asia, is presenting 1,000 special gifts for mothers through the support of its instant courier service, GrabExpress.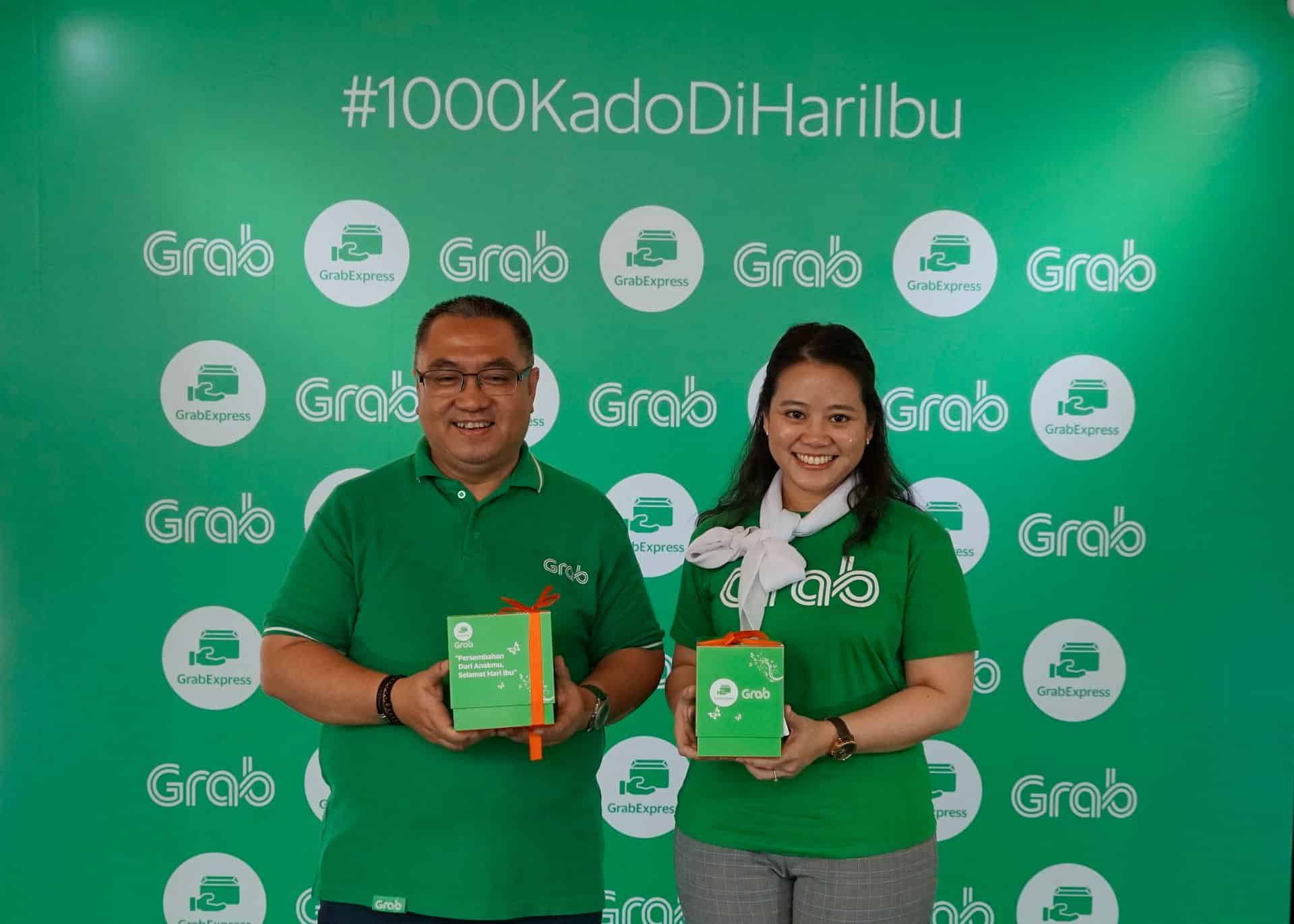 Celebrating Mother's Day, Grab encourages customers in Bandung, Surabaya, Medan, and Makassar to send a special gift for their mothers through GrabExpress service
Bandung, 19 December 2018 – Mother's Day, celebrated nationally on December 22, is a perfect moment for children to show their affection and gratitude towards their mothers. In welcoming this particular moment, Grab, the leading online-to-offline (O2O) mobile platform in Southeast Asia, is presenting 1,000 special gifts for mothers through the support of its instant courier service, GrabExpress.
This program is held simultaneously in four big cities in Indonesia, namely Bandung, Surabaya, Medan, and Makassar, in which special gifts will be delivered to 1,000 selected customers' mothers during Mother's Day for free. Within each gift, there will be a card containing a heartwarming and personal message from the winners for their mothers.
Mothers always put their families first. A survey of 500 married women in five major cities in Indonesia[1] found that 80% of them put their own wellbeing in the bottom two out of five life's priorities after their families. During Mother's Day, we are encouraged to cherish the mother's fundamental role within the family by giving them positive appreciation. Another study revealed that 85% of mothers want to receive recognition from her family members[2], where appreciation and respect are proven able to improve relationship quality among family members[3].
"The fact is that not everyone lives with or nearby their mother," said Mediko Azwar, Marketing Director Grab Indonesia. "Furthermore, the cultural tendency in Indonesia to express feelings verbally to parents is uncomfortable for some people. Mother's Day is the perfect moment to show appreciation toward mothers by giving them special gifts and quality time with family and loved ones. Grab is committed to bringing everyone closer to what matters to them, some of which are care and happiness. Through the #1000KadoDiHariIbu campaign, we invite Grab users to show their love to the extraordinary women in their lives. In this program, customers can show their care to the mothers regardless of the geographical distance between them."
More than 16,000 Grab customers have signed up for the #1000KadoDiHariIbu program, which has been open since December 5. They were required to put the address and a note of affection to their mothers. As many as 1,000 mothers who have been registered and chosen in Bandung, Surabaya, Medan, and Makassar will receive the special gifts delivered personally to their houses by GrabExpress couriers on Mother's Day. The gifts are expected to bring happiness and strengthen family relationships in Indonesia.
Tyas Widyastuti, Head of Logistics Grab Indonesia, explained: "Based on our internal research, until October 2018, 47% of our GrabExpress customers choose our service because our fleet can deliver packages quickly, with 36% people choosing it because it is easy to use. We implement a hyperlocal approach and show our commitment to constantly innovating and providing services and new features that meet customers' needs in Indonesia. Strong support from our local team, which understands people's behavior and preference, makes it possible to achieve our goals."
Currently, GrabExpress is available in 139 cities in Indonesia, from Sabang to Merauke. Grab users in Bandung, Surabaya, Makassar, and Medan can enjoy this GrabBike-based service with various features including:
Friendlier user interface: The new booking flow comes with an easier and simpler user interface. Contact lists saved in the smartphone will be integrated directly with Grab application to help users choose and fill the contact details of receipients when booking the service.
Multi-destination: Customers now can send items to up to five destinations in one order through this feature.
Multi Concurrent Booking: Customer can also make 10 bookings at the same time.
"With the various programs and features available within the GrabExpress service, we hope that Grab can be an integrated application that increasingly relevant to meet people's daily needs in Indonesia, thus realizing our vision of becoming the first everyday superapp in Southeast Asia," said Mediko.
For further information about #1000KadoDiHariIbu program, visit:
https://www.grab.com/id/blog/grabexpress-mau-kasih-kado-buat-ibumu-di-hari-ibu/
[1] Survey on Indonesian Women's Health by Fonterra Brands Indonesia and the Indonesian Osteoporosis Association (PEROSI) with more than 500 female respondents in five major cities in Indonesia
[2] Wakefield Research (2017): https://www.aol.com/article/finance/2017/05/09/mothers-day-gift-new-moms/22078280/
[3] University of Georgia Study (2015): https://www.sciencedaily.com/releases/2015/10/151021170814.htm