Grab Connects More Than 2.7 Million Rides at Indonesian Airports
Pada tahun 2018 Grab mengukuhkan perannya dalam mendukung perkembangan sektor pariwisata Indonesia. Grab sukses mencatatkan lebih dari dua juta perjalanan baik melalui layanan GrabCar maupun GrabBike menuju enam bandara internasional di Tanah Air.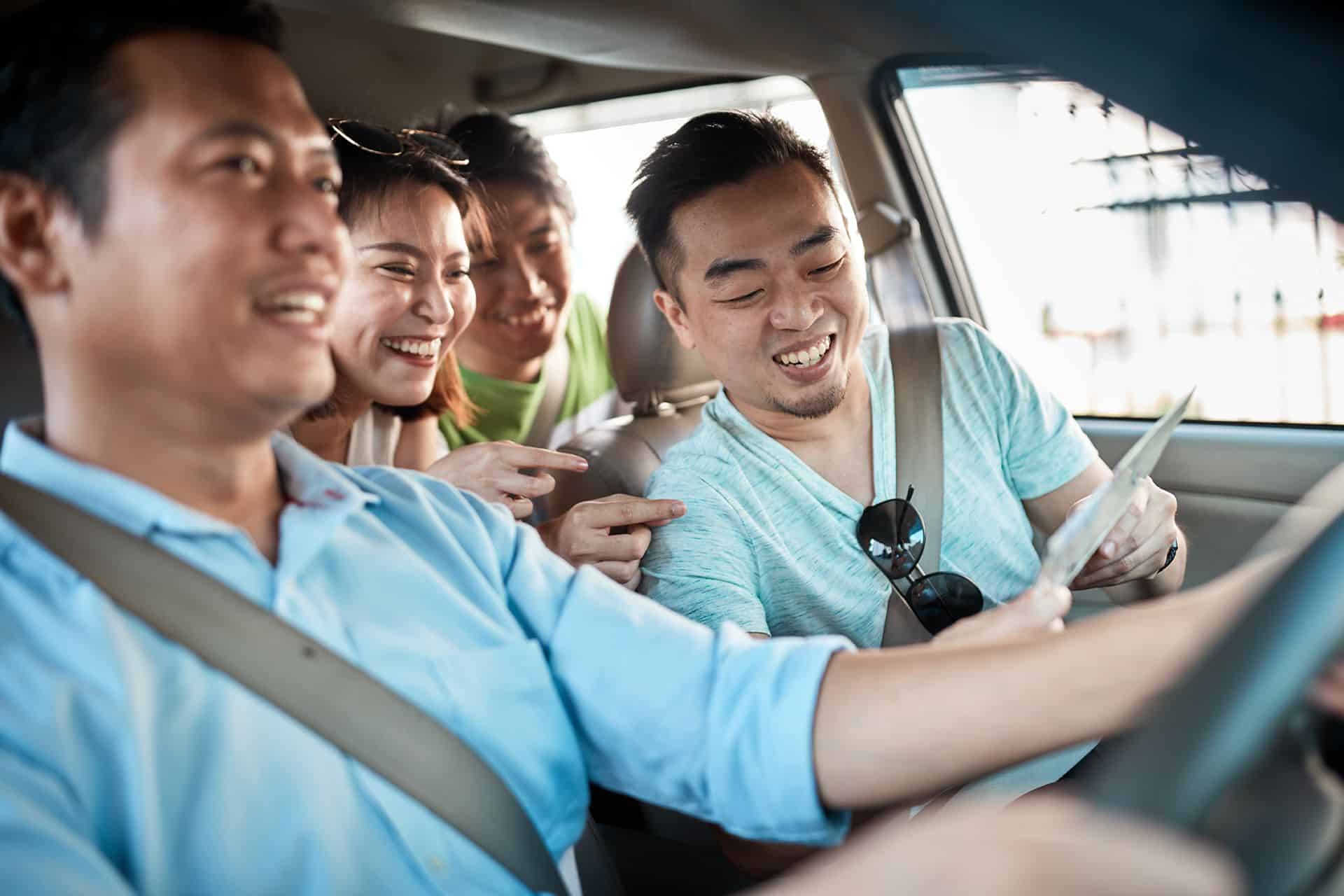 Grab reaffirms its role in supporting the development of Indonesia's tourism sector by becoming the first ride-hailing service operating legally at four Indonesian airports.

There were more than 2.7 million rides in total using GrabBike and GrabCar services to and from six airports in Indonesia throughout 2018.
Jakarta, 8 February 2019 – In 2018, Grab reaffirmed its role in supporting the development of Indonesia's tourism sector. It successfully recorded more than 2 million rides through both its GrabCar and GrabBike services to six international airports in Indonesia. Those six airports are Soekarno-Hatta International Airport, Halim Perdanakusuma International Airport, Juanda International Airport, Hasanuddin International Airport, Kualanamu International Airport, and Husein Sastranegara International Airport. Meanwhile, Grab bookings from the six airports to various destinations reached more than 500,000 rides.
Mediko Azwar, Marketing Director Grab Indonesia, said that the achievement is proof of Grab's commitment to supporting the government's program of improving the Indonesian tourism sector, known as 'Wonderful Indonesia.' He said that one of the most important things in terms of tourists' comfort during traveling is the accessibility of reliable transportation. The high number of bookings to and from the various airports showed that Grab is intermodal transportation that provides practical and efficient options for air transport users.
"The 2018 achievement reveals that Grab is Indonesia's leading online-to-offline (O2O) mobile platform in enhancing customers' experiences by improving Indonesia's tourism industry in 2019," explained Mediko. As one of the government's official partners, Grab is running the #JelajahIndonesiaLebihDekat campaign in partnership with the Ministry of Tourism, in which Grab will provide a safe and convenient travel experience for 20 million foreign tourists and promoting the best Indonesia tourism destinations to more than 125 million Grab users in eight countries."
Mediko explained that Grab is the first ride-hailing company to work officially with airport authorities in Indonesia. GrabCar services operate officially at Soekarno-Hatta airport (Tangerang), Halim Perdanakusuma Airport (Jakarta), Husein Sastranegara International Airport (Bandung), and Sultan Mahmud Badruddin II Airport (Palembang) to facilitate tourist mobility in these cities.
"In addition to GrabCar, which has become part of everyday Indonesian society, Grab also provides Rent A GrabCar service," said Mediko. "Tourists can use this service if they want to rent a car for several hours so they can easily travel to various tourist attractions. Rent A GrabCar service are currently available in Jakarta, Bandung, Surabaya, Yogyakarta, Bali, Manado and Makassar."
Previously, during the launch of #JelajahIndonesiaLebihDekat on October 26, 2018, Minister of Tourism Arief Yahya said that the digital services provided by Grab at airports were an example of digital improvement that has a significant role in promoting tourism sector in Indonesia. According to Minister Arief, Grab's #JelajahIndonesiaLebihDekat campaign, aimed at supporting the Wonderful Indonesia program through partnerships between Grab and airports as well as leading destinations in the country, will bring a seamless digital experience for tourists.
Mediko explained that Grab is pleased to receive both the trust and support of the Ministry of Tourism, and is honored to have been trusted to play a role in promoting Indonesian tourism and offering a comfortable and safe tourism experience.
Grab services are available in eight countries in Southeast Asia and will automatically adjust the type of service available when users are in different locations. Users no longer need to download different applications when traveling to Indonesia, Singapore, the Philippines, Malaysia, Thailand, Vietnam, Myanmar, and Cambodia. In line with its vision as an 'everyday superapp' and with its open-platform strategy, Grab currently provides various services to fulfil the daily needs of Indonesian people, ranging from two- and four-wheeled transportation services to digital payments and food and grocery deliveries.