Grab Provides Unforgettable Moments for Driver-Partners Fans of BLACKPINK
Sejalan dengan komitmennya untuk terus mendekatkan masyarakat dengan hal-hal yang berarti bagi mereka, Grab, Online-to-Offline (O2O) mobile platform terkemuka di Asia Tenggara, mengajak 22 mitra pengemudi GrabCar dan GrabBike terpilih dari berbagai daerah di Indonesia untuk menyaksikan konser salah satu girl group asal Korea Selatan terpopuler saat ini, BLACKPINK.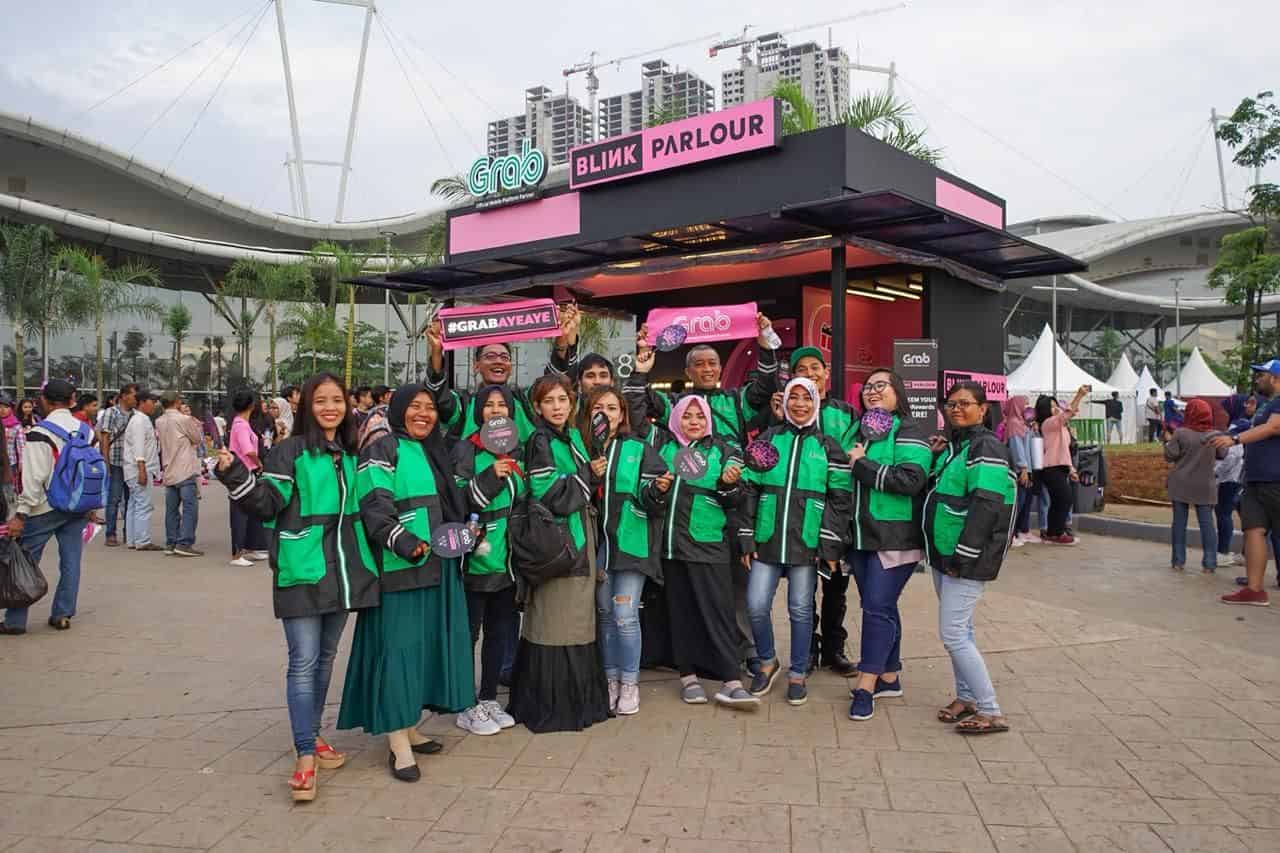 Jakarta, 21 January 2019 – In line with its commitment to bring people closer to the things that matter for them, Grab, the leading online-to-offline (O2O) mobile platform in Southeast Asia, invited 22 selected GrabCar and GrabBike driver-partners from various regions in Indonesia to watch a concert of the popular girl group from South Korea, BLACKPINK. The concert, entitled 2019 World Tour BLACKPINK in Your Area Jakarta, was held for two days from 19-20 January 2019 at ICE BSD Tangerang and brought unforgettable moments for Grab driver-partners.
Jennie and friends opened their first solo concert in Jakarta with their song "Ddu-Du Ddu-Du," which instantly boosted the spirit of BLINK, the name of BLACKPINK fans, including Grab driver-partners who attended. BLINK's enthusiasm got more intense when the four BLACKPINK members showcased various spectacular stage performances.
"It was unbelievable for me at first," said Syaiful Anam, a GrabCar driver partner from Surabaya. "It felt like a dream came true. Grab team contacted and offered me the opportunity to watch the BLACKPINK concert – such a rare experience! I really enjoyed the whole show from beginning until the end. Moreover, I was very happy to meet fellow driver-partners and spend time together amid my daily routine and busy life on the road. So thank you, Grab!"
Nurmila, GrabBike driver-partner from Makassar, felt the same as a BLACKPINK fan. "I am glad because my first experience of watching a concert was watching a performance of my idols. It felt surreal that I could see them right in front of me, as usually I only listen to them from my mobile phone and sing along with my children, who are also BLINK. My children were also very happy to know that I got a free ticket to watch the BLACKPINK concert. It was a once-in-a-lifetime experience!"
Grab's support as an Official Mobile Platform Partner for 2019 World Tour BLACKPINK in Your Area Jakarta is an extension of the Grab brand DNA, as a connector. More than just safe, comfortable, and affordable transportation, Grab exists to give a meaning to every ride by helping people connect to the things that matter in their lives such as meeting with their idols or spending time together with their closest ones.