Behind a Faster Pick-up Process and Grab's Mapping Technology to Support Your Mobility
Grab passenger's journey does not start at the pickup, but it starts from the initial booking process.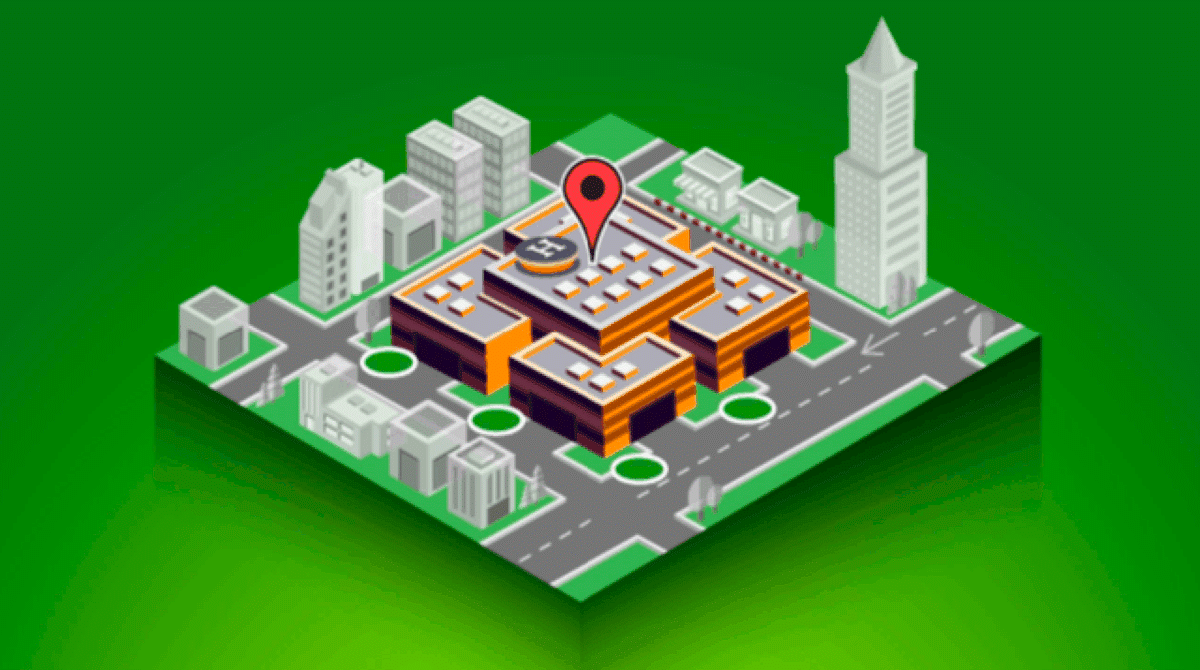 Grab is committed to further develop its mapping technology system by establishing a mapping team of 90 people in Indonesia
Grab has added more than five million new green dots in its app throughout 2018
 Jakarta, 11 March 2019 – Grab passenger's journey does not start at the pickup, but it starts from the initial booking process. This initial booking process would determine the passenger's experience in meeting up with driver, especially if the passenger asks to be picked up in a point not already available in the map or at a place with many gates coming in and out. To solve this problem, Grab decided to provide more pick-up points in the map, so the passenger can easily choose their pick up points in the application. Bayu Yanuargi, Regional Operations Lead of Southeast Asia MapsOps Grab and his team are working hard to add newer accurate pick up points to helping passengers find our driver-partners faster. Let's find out more about the story!
Initially, Grab's MapsOps team had only five people and now it has grown to 90 people. Bayu and his team are the people behind Grab's success in building point of interest (POI) and green dots as pick up points ensuring better passenger's experience in meeting with our driver-partners. For example, if you choose Gambir Train Station (POI) as your pick-up point, you can now choose your pick up point at the South Gate, North Gate, or Pedestrian Gate (green dots). Thanks to the team, you do not have to give further description on your pick-up point location as Grab provides many specific and accurate pick up points.
"Joining Grab presents a great opportunity for me to learn more about ride-hailing industry which is currently growing rapidly. After looking closely into the passenger's experience, the MapsOps team and I have fully understood the importance of a structured and accurate mapping system to simplify driver-partners' job to pick up and drop off passengers. Thanks to more accurate POI and green dots, Grab consumers can now book Grab services easily as they can choose their pick up points in a more detailed location descriptions. Thus, our consumers' waiting time can be reduced, routes taken can be more efficient, with better estimated time of arrival. This is in line with Grab's commitment to provide best passenger's journey for consumers which would also benefit our driver-partners," Bayu stated.
Aside from leading Indonesian team, Bayu is also the leader of the MapsOps team in other eight Southeast Asian countries where Grab operates which certainly provides great challenges for Bayu and his team. The various geographical conditions and traffic rules in each country pushes Grab's MapsOps team to be more creative in creating more accurate mapping strategies to determine pick up points that can help driver-partners and consumers.
Bayu and his team have successfully built and developed Grab's mapping system with 350,000 green dots currently available across Southeast Asia. This is a great achievement for the MapsOps team due to the significant growth of the green dots with only around 5,000 green dots in all countries where Grab operates in 2018. Bayu notes that Indonesia has always become the first country to run any MapsOps' pilot projects. Especially since Indonesia is one of the biggest markets for Grab that has contributed around 250,000 green dots or 75% of total green dots across Southeast Asia in 2019. In addition, Indonesia now has more than 5 million POI as pick up points for Grab consumers. So, how does it work?
"This remarkable achievement is certainly only made possible by on-going contributions from our communities, including driver-partners and passengers who constantly help us to find locations that should be updated. At Grab, we believe that seamless passenger's experience is essential to our business. It is important to ensure that our passengers and driver-partners can meet at the right location. We are excited to see great results in our efforts to develop Grab's mapping system as part of our commitment to give the best passenger's journey to our consumers," Bayu explained.
Grab's structured mapping system is developed not only for the benefit of our consumers and driver-partners. In the development of our mapping system, Grab is collaborating closely with OpenStreetMap community to conduct special Maphaton programs for mitigating disasters in areas such as Bali, Aceh, and Yogyakarta. Additionally, the program also enabled mapping of healthcare facilities in North Jakarta at the end of 2018 so that the community can easily find these health care facilities when needed.
Grab provides services with the widest reach in Southeast Asia, operating in 336 cities across 8 countries with over 138 million downloads, including in Indonesia where Grab has been operating in 222 cities from Sabang to Merauke. Grab has become the leader in on-demand transportation service that dominates 60% of market share in the two-wheel segment and 70% of market share in the four-wheel segment. Grab's business in Indonesia has grown significantly with revenues already doubled in 2018 compared to the previous year.
Aside from transportation, Grab's on-demand food delivery service, GrabFood has also shown tremendous growth in Indonesia, operating in 178 cities in Indonesia from only 13 cities in the previous year, with delivery volumes growing almost 10 times in 2018.